The 10 Cell Phone without Camera or Internet
When mobile phones entered the market, they were very simple in terms of specifications. You could use a mobile phone for making calls only. Further advancements enabled the phones to send and receive messages. However, they had no internet. At that time, cell phone without camera or internet was very expensive. To get such a phone, you had to part with not less than $100.
The first mobile phone in the world was from Motorola Company. It was big and had a large protruding antenna. A person by the name Martin Cooper, the company's researcher and executive came up with the phone on April 3, 1973. It came as a surprise to the whole world as people were used to landlines and never imagined that signals could travel through the air.
Wireless mobile technology was available as early as 1940 but remained unutilized until in the 1980s. Mass production for cell phone without internet capability happened in the late 1990s and early 2000 where the majority of the rich people acquired cell phones. Service provider companies emerged to give cellular services to mobile phone owners. One of the major challenges was poor network in many areas.
What Pushed the Urge to Develop Mobile Phones?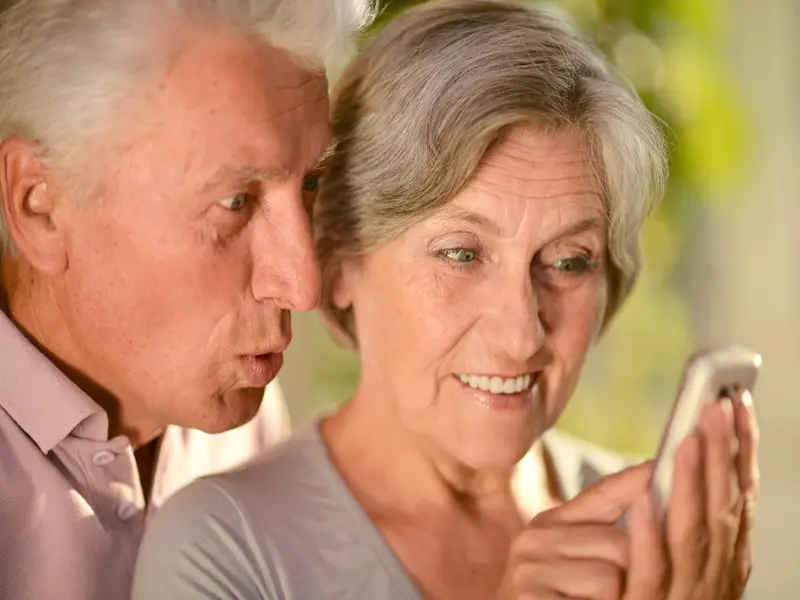 For a long time, the world stayed disconnected very much where no one knew what was happening on the other side of the globe. However, early engineers became curious about how people could get information from one another while far away from each other.
First mobile phones were two-way transceivers used by emergency crews and taxi drivers. During World War II, the soldiers used radio transceivers to communicate with each other. From that time, the usage of mobile radio calls became popular among the security personnel until the later years when the civilians could use the gadgets for security or recreational purposes.
The main aim of mobile phone technology was to enable easy communication between people far away from each other. Today, people from far away can communicate with each other like they are together. This has made the world to appear like a village.
Read our related article on the Best Cell Phones Without Internet. No internet? No problem! Here are the best cell phones without internet (but WITH cameras).
What are the Main Features of Mobile Phones without Camera or the Internet?
The phones can call and send short messages. They have a phone book that can accommodate several contacts. However, many of these phones cannot accommodate contacts of more than 1000. Their memories are small.
In addition to the above, the phones can send short messages with limited words. Unfortunately, the phones cannot send multimedia messages. The batteries have low charge capacity but enough for the phones since they have low power requirements.
Another interesting feature with these phones is the standby digital clock. You can always manage your time well with phones. Lastly, most of the phones are relatively small and light. You can easily carry them to your destination.
Which are The 10 Cell Phones without Camera or Internet?
1. Snapfon ezTWO Senior Unlocked GSM Cell Phone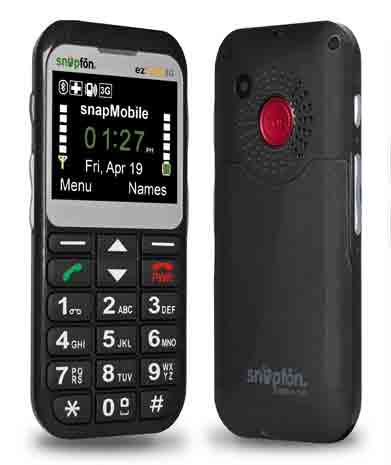 The phone has a SOS button that is very useful to the elderly. The button helps the seniors and children when in panic.  The phone is GSM unlocked and thus can accommodate any compatible phone.
Again, the phone is hearing aid compatible. It is very efficient for hearing aid devices. The phone has a flashlight to torch at night. You can see your way in the dark. Moreover, the phone has big buttons.
In addition, the phone has a speaking keypad. You press and it mentions loudly the letter you have pressed. That is a good thing for those with poor vision. Again, the keyboard locks automatically.
Lastly, the phone is Bluetooth enabled. Share files easily with your friends and families.
PROS
Speaking keypad
Automatic key lock
Has an SOS button
Hearing aid compatible
Big buttons
CONS
2. Nokia 3310 3G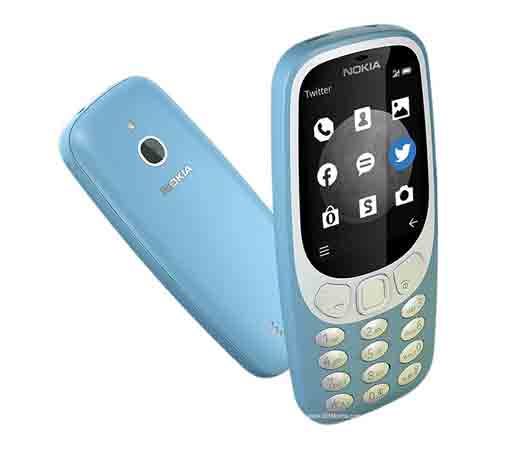 The phone is open to all networks. It means you can use it with Cricket, Sprint, Verizon or any other compatible carrier. It gives you the freedom to utilize several offers from different companies.
It has a single SIM card slot. You can only use particular carrier services only at a given time. To change to a different carrier, you need to remove the current SIM card and insert another one.
Nokia 3310 3G has a 2.4-inch screen. You can view the display of contacts and SMS clearly without struggling. Moreover, you can read messages with ease. The phone is light. Again it has games such as the classic snake. In addition, it is easy to use. Customize themes and menu as you wish.
PROS
Open to all networks
Have games to play
Clear 2.4-inch display
Light to carry
Easy to use
CONS
3. BLU Tank II T193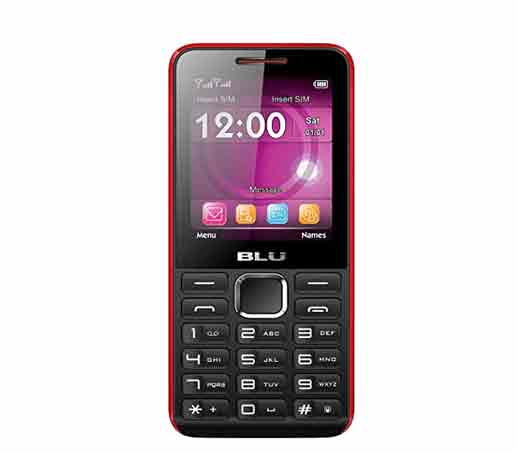 The phone has dual SIM card slots. You can use services from two different carriers and minimize unnecessary costs on particular carriers. Furthermore, it is open to all networks. You can use it with Straight Talk, Simple Mobile, or any other compatible carrier. The phone operates on GSM bands. It, therefore, does not support CDMA networks.
The battery has a high capacity. The 1900mAh battery can take you all day long on calls and text messaging. It is one of the best feature phones to have. The phone has a 2.4-inch screen. Again, it has a 3.5 mm audio jack and anMP3/MP4 player as well as an FM radio. You can add a memory card to the storage space.
PROS
Has an FM radio
MP3/MP4 player
Large battery
Dual SIM
Open to all 2G GSM carriers
CONS
Does not support CDMA networks
4. Kyocera S1370 Rally T-Mobile – Black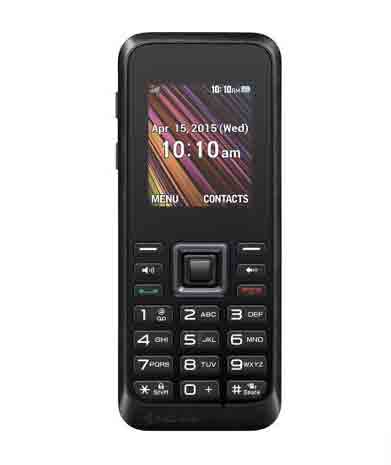 The phone has 3G connection capabilities. It can work very well with T-Mobile whereby you can enjoy services such as texts and voice calls. The display is clear as the screen is colored.
It has a 3.5 mm audio jack. Listen to music on the go. Insert a memory card of 32 GB and below and enjoy your favorite hits. Again, the battery can give you a continuous talk time of around 4 hours and a standby time of 12 hours.
Interestingly, it is Bluetooth enabled. You can receive and share music files and videos. Again, you can connect to Bluetooth headphones and listen to music. The keyboard is simple and easy to use. Moreover, the phone is light.
PROS
Bluetooth enabled
Memory card Slot
Light to carry
Audio jack
3G connectivity
CONS
5. ZTE Altair 2 (Z432)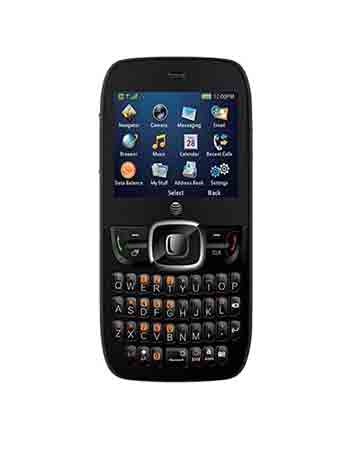 The phone has a QWERTY keyboard. You can easily type messages as each letter is positioned on its own key. Again, it is fast to type on a QWERTY keyboard as compared to non-QWERTY pads.
The phone works with AT&T Networks only. You cannot use Sprint, Verizon or any other service provider on the device. Above all, you have the choice to decide whether you want the services of AT&T only or you want to benefit from a variety of carrier plans.
The screen size is 2.4 inch that helps you to have a clear display of games, texts and menu icons. It is Bluetooth enabled. You can receive and send music files and videos. Use your earphones and listen to music on the go.
PROS
Clear and colored screen
Bluetooth enabled
3.5 mm jack
QWERTY keypad
Have games
CONS
6. Alcatel Cingular Flip 2 4G LTE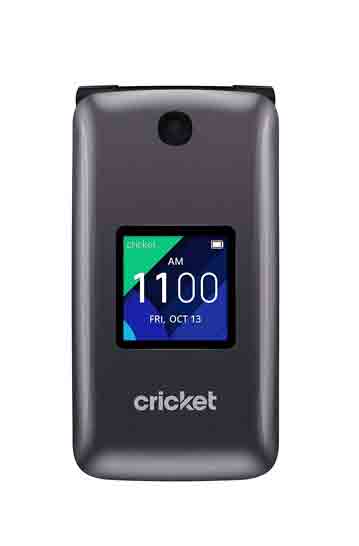 The phone works with AT&T only. It does not give you the freedom to use any carrier of your choice. Most people do not prefer such phones as there is no freedom to enjoy any network usage. In addition, the phone has a flip. It helps to protect the screen and the keypad.
Again, the phone has Bluetooth technology Incorporated. You can share files and via Bluetooth as well as receiving files. Moreover, connect to your Bluetooth headsets and listen to music when you are free.
Insert a 32 GB or below memory card and connect the phone to your 3.5 mm audio jack and listen to music on the go. Again, you can also listen to FM radio favorite channels.
PROS
FM radio
Has3.5 mm jack
Flip design
Expandable memory
Open to GSM networks
CONS
7. Plum Ram 7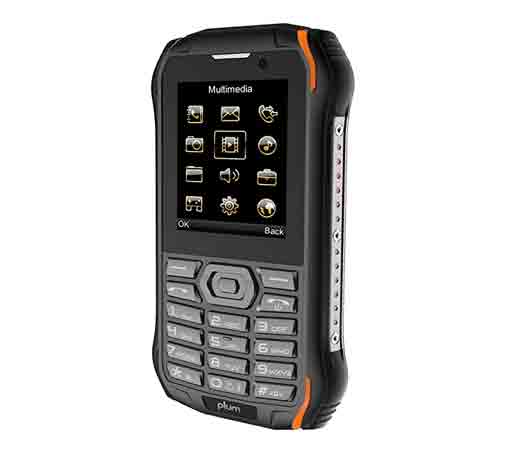 The phone is waterproof. You can even have it with you on a rainy day as the casing prevents rain water from entering inside. However, that should not warrant you to swim with it as it cannot tolerate submergence beyond a certain duration.
Plum Ram 7 is rugged. It makes it easy to hold as it cannot slip away easily. Moreover, it has dual SIM and 3G connectivity whereby you can enjoy services from two carriers at the same time. Remember that it is open to all networks.
The screen is 2.4 inches whereby it displays brightly colored images and texts. Above all, it has a memory card slot that can help you toexp and storage space and have music and videos in one collection.
PROS
Waterproof
Dual SIM
Clear colored display
Open to any compatible networks
FM radio
CONS
8. Ushining 3G Unlocked Senior Flip Phone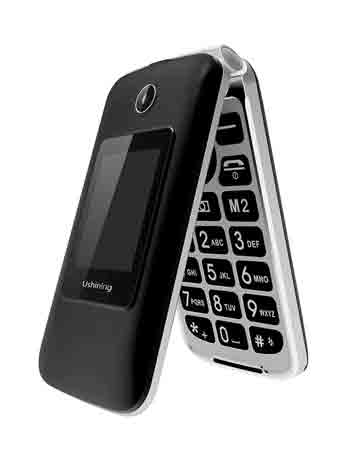 The phone has dual SIM card slots that allow you to use services from different carriers. Above all, it is not locked to any network. It means that you can enjoy services from different service providers.
To add on, the phone has two screens. The main screen display is where you perform a variety of tasks such as texting and making calls. Then smaller screen displays time, and the name of the incoming call.
The phone comes with a charging cradle. Instead of connecting wires to the phone, you just insert it in the cradle and start charging. The battery is durable as it has 1300mAh that can last for the whole day while talking and texting or listening to music.
PROS
Durable battery
Has charging cradle
Dual SIM cards
Easy to use
Open to all networks
CONS
9. Jethro [SC435] 3G Unlocked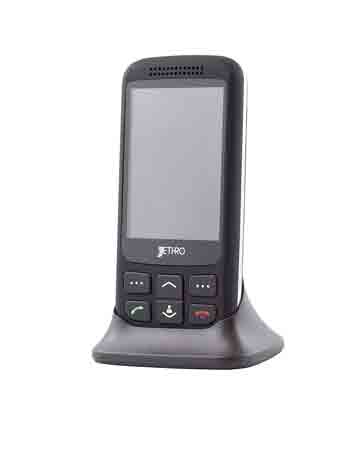 The SOS button helps the seniors and children during times of emergency to call for help. If you are looking for a phone to buy for your child, then this is the phone since it is easy to use and light to carry around.
It has a large LCD screen with a vivid display of texts, pictures, and menu icons among others. The buttons are large. This helps the seniors to see the keypad clearly.
Another interesting thing about this phone is that it has undergone FCC and IC standards to ascertain its quality and received a certification. The phone does not work with Verizon and Sprint. Again, it is Bluetooth enabled.
PROS
SOS button
Large LCD display
Has large buttons
Bluetooth enabled
FCC and IC certified
CONS
Does not work with Sprint and Verizon
10. LG – Exalt 4G LTE VN220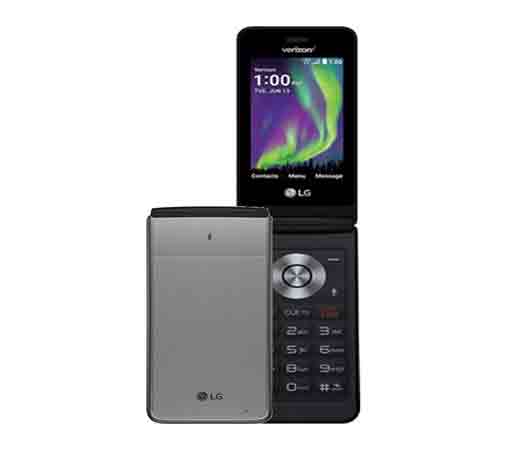 The phone has 8 GB of internal storage memory which can be expanded to around 32 GB maximum. You can save pictures, music, and videos. In fact, it is one of the best feature phones due to its large storage space. The 3.0-inch screen is good for movie watching. You can even view texts and images clearly.
It has a text to speech input system. You type and it recognizes what you are typing and pronounces it loudly. It is HD voice-enabled to ensure that you produce the best sound when making a call.
The design is elegant. It leaves you very attracted to it in the first spot. Again, it is Bluetooth enabled to help you share music and videos.
PROS
Has a large screen
Flip design
Large storage space
Bluetooth enabled
Easy to use
CONS
Importance of Cell Phone without Internet Capability
These cellphones are better for children. Regardless of age, everyone merits a cellphone for seeking help and communication purpose. In pursuance of this, several parents give smartphones to their children, exposing them to dirty and influential activities. Therefore, parents should give their children a cell phone without internet capability for calls and text services.
Choosing a cell phone without internet capability supports you to save on cost. The use of the internet is expensive. Numerous cellphone providers offer cheap and affordable basic phone plans with text and call minute assistance only. That means you eliminate data plans, which are always expensive.
These phones are better seniors. Giving your grandmother a rugged phone is straining and making life hard for her. She needs a simple phone with several features for easy and quick communication during an emergency. As a result, a cellphone without internet capability is the best gift you will present to her. It is affordable, cheap, and easy to use.
Do you live in remote ranges with no access to electricity? Cellphone without internet capability is the best to choose. These phones have little applications since they are modified for calls and texts only. This guarantees a long-life battery.
Finally, cellphones with no internet ability are essential because they are less delicate and prone to damage or breakage. That means they save on damage and repair prices. They are also affordable and cheap to acquire.
What Do I Need to Think About Before Buying?
Once you have determined what kind of dumbphone you are looking for, there are several other things that you will need to think about before making your choice:
i) Internet Connectivity
Is this a maybe or a hard no? For example, if you are shopping for a child, you might want to avoid an internet connection altogether. There's an original mix of limited contact and zero connection dumb phones out there, so this is a celebration that you will want to be cautious about when choosing.
2) Ruggedness
Who's choosing to be using this phone? Where's the phone going to go? Is this phone likely to be separated frequently? One of the significant advantages of most dumb phones is that they tend to be more rugged than smartphones, but not all dumb phones are equally sturdy.
3) Simplicity
How easily does the phone need to be to use? Who will be using this phone? A full keyboard slide phone might be the right opportunity for older kids, but a candy bar phone is more comfortable to use, and for example, it would better be suited to young children.
What Features Should I Be Looking For?
Finally, you will want to consider which features you'll need. Though dumbphones aren't as feature-heavy as smartphones, there are still a fair few opportunities out there that you will need to consider. So what you should be looking for.
i) Screen Size
Small screens can be tough to know, so you will necessitate keeping that in mind when making your decision. Nevertheless, a larger screen tends to be more delicate.
ii) Button Size and Style
While some users will prefer a full QWERTY keyboard, those buttons may be too small for young kids or arthritic fingers. Number pad phones tend to have more great controls and are therefore more comfortable to use.
iii) Battery Life
There's nothing more damaging than running out of power when you need it. In general, dumbphones tend to have a pretty good battery life, but the larger the display, the lower the battery life is likely to be.
iv) Ruggedness
Some dumbphones are designed to be rugged and sturdy, but others may be more fragile than you'd like.
v) Storage
Dumb phones generally need less storage than smartphones. But even a dumb phone will need some space for store pictures, music, and contacts and ringtones and the like. If there's insufficient storage, a phone will slow down, which could generate problems later.
vi) Ease of Use:
Depending on who you are purchasing for, some phones are just more intuitive than others. It's worth investigating the phone's functions a little to find out just how easy it will be to use, especially if you're buying for a kid or older relative.
Bottom Line
Many people like simple phones because they are easy to operate. You can press the buttons when typing thus making your experience better. In fact, QWERTY keypads are the best since each button is alone as you just press once to get an output.
Feature phones with SOS buttons are among the best since they help the elderly to call for emergency rescue when in danger. The best phone without a camera and the internet should have a large screen, big keys, and SOS function, among others.