Top 10 Verizon Phones for The Hearing Impaired
Not all smartphones are factory tailored to accommodate the hearing impaired persons. These special groups of customers have to encounter daily problems like limited volume in some cell phones, increased background noises due to broken seals around the ear region and faulty transmissions which interfere with their hearing aids.
Further increasing their woes, some of them have to listen with only one ear which disrupts communication. The good news is that some smartphones are made for these special groups of persons, specifically those with hearing problems.
Verizon Wireless now offers their customers with some of the best telephones for hearing impaired persons which incorporate the use of visual cues, to help a hearing-impaired customer communicate when talking face to face with another person. Below are some of the factors to consider
Features to consider when purchasing Verizon phones for hearing impaired
Hearing aid compatibility– when the hearing aid device and the cell phone are close, then a buzzing sound comes up due to interference. This occurrence disrupts and even makes communication impossible. You have to check out the m/t ratings of a phone before purchase. The higher the m/t rating, the better the phone for the hearing impaired. You should opt for hearing aid compatible Telephone.
Volume control– you should opt for a smartphone with high volume control which also accommodates people with bilateral hearing aids. If the smartphone has a built-in Bluetooth function, the better.
Vibration alert– most hearing-impaired persons would prefer a vibration alert to a loud ringtone. It is less intrusive and a more effective way of call notification.
VCO and TTY– these are abbreviations for Voice Call Over and Teletypewriter. The VCO simply allows the hearing impaired to speak directly on the phone and the call routed to through the VCO service. The TTY feature requires typing and if typing is a problem, then the smartphones can be linked to a teletypewriter for effective communication.
Top 10 Verizon Phones for Hearing Impaired
Here are 10 smartphones from Verizon Wireless that we think are tailor-made for the hearing impaired persons.
1. Apple iPhone XS MAX 64GB (Refurbished) Verizon Gold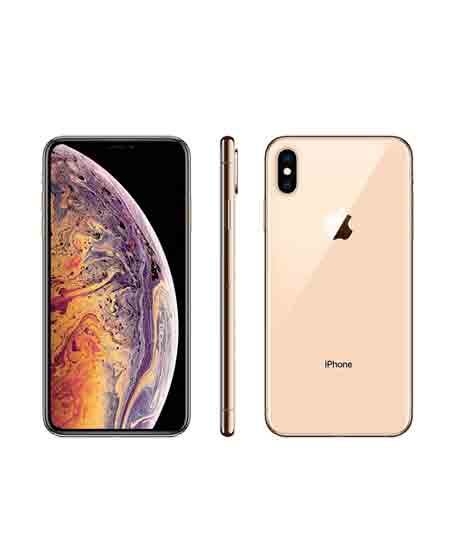 One of the noticeable changes in the iPhone XS is the size and weight. It is bigger with a wider screen, which makes typing or receiving a message easier for people with hearing impairment. The audio quality is great, we found the speakers booming which is good for the hearing impaired persons as they can communicate well with their hearing aids.
The battery gives you a standby time of 17 hours, which allows you ample time to communicate with your loved ones. In addition to that, features like the quick type keyboard, Wi-Fi calling, and the TTY compatibility make it even more tailor-made for the hearing impaired persons.
Pros
The cellular antennas are improved, to increase both data speed and connection quality
Great audio quality
The XS MAX is TTY compatible
The battery lasts long
Cons
The phone is a bit expensive compared to other brands
2. Google Pixel 4 XL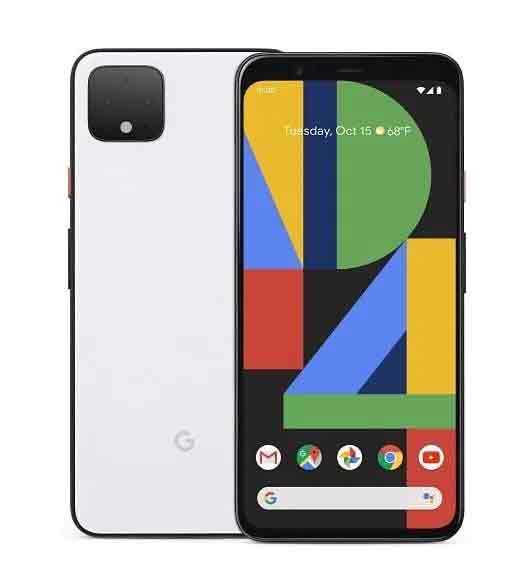 Google Pixel 4 XL is one of the best phones for the hearing impaired persons. It comes with AI features like the gesture-based navigation experience which is a new technology. The device is Android 10 which comes with tremendous abilities in managing notifications, a critical feature in the best phone for hearing impaired seniors. Furthermore, if you don't want to type a text message or find a phone number to call.
You can summon your Google assistant to perform those tasks for you. There is a special feature known as the "Call Screen" which calls for you, making the Google Pixel 4 XL operation and usage much easier. We also noted that the speakers provide good audio clarity, which doesn't interfere with your hearing aid. And of course, there is a vibration alert option if the ringtone volume option is too loud for you.
Pros
Google assistant does some functions for you such as calling and texting
Wireless charging technology
Good sound clarity
Gesture-based navigation functions
The Snapdragon chip increases the performance of the Pixel 3
Cons
The Google Pixel 4 XL shuts down all background processes occasionally, which is a sign of a glitch in the memory system
3. Motorola Edge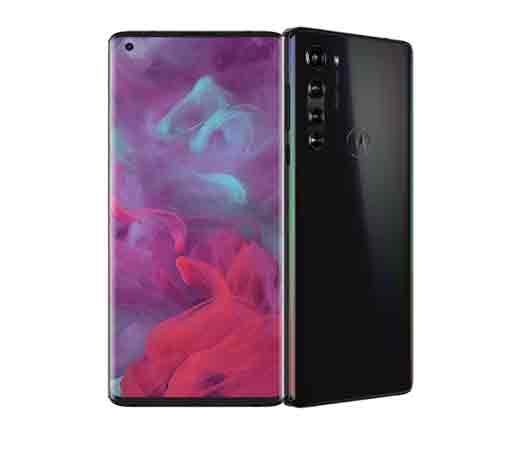 The Motorola Edge phone is easy to operate since it comes equipped with a fingerprint sensor. You only need to wave to turn the display on and off. For those with cochlear implants and hearing aid devices, you will be happy to know that the Motorola Edge is compatible with these hearing aid devices, the M/T ratings (Which stands for Microphone and Telecoil Ratings) is 4.
As earlier mentioned, the higher the rating the better the compatibility as the phone does not provide a buzzing sound which interferes with communication. It provides you with crystal clear sounds, with an option of increasing the volume to your preference using the side buttons.
Pros
The Motorola Edge is shatterproof
Gives no interference during a call
Easy to operate
Higher M/T rating of 4
Cons
You cannot charge the phone while listening to music at the same time
4. Apple iPhone 8 Plus 64GB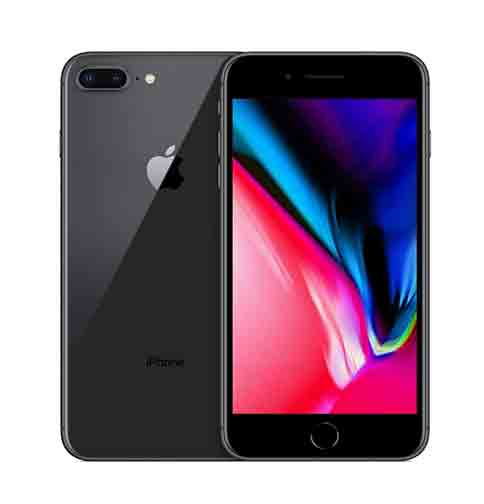 The iPhone plus from Apple comes with significant improvements to accommodate persons with hearing disabilities. One of those features is the RTT and TTY phone calls. The hearing impaired or the deaf can read transcripts of any calls, without the help of a teletypewriter. The transcripts are saved automatically in the phones internal memory or the phone app.
The vibrating alerts are great, with the option of setting up a LED alert flash for incoming calls, calendar alerts, etc. furthermore, Apple-designed an assistant for you are known as Siri, which can call and text for you upon request. The phone is carrier locked to Verizon Wireless.
Pros
Vibration alert for calls
SIRI assistant to perform phone functions through voice commands
TTY compatible
Call transcripts are automatically saved on the phone app
Cons
The activation process is tedious
5. Samsung Galaxy Note 9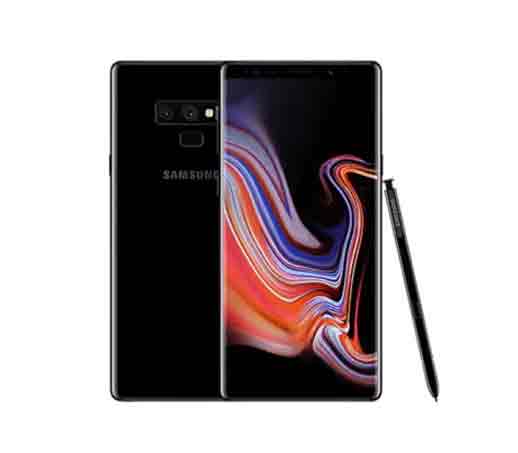 The Samsung Galaxy Note 9 has been Verizon Wireless to accommodate customers who are deaf or have hearing impairment issues. To start with, the phone comes with a built-in TTY, where deaf persons can read transcripts of any call, as the call is routed to a TTY hardware.
To enable this mode, go to the call settings, click on the TTY mode. Here you will find more settings like TTY HCO and TTY VCO which means Hearing Carry Over and Voice Carry Over respectively. Turn them on and you are ready to go.
Pros
Long-lasting battery
Ability to read call transcripts and store them for later use
The phone speakers provide good quality audio
Vibration alert for calls and other notifications
Cons
6. Samsung S7 SM-G930V Verizon Certified Phone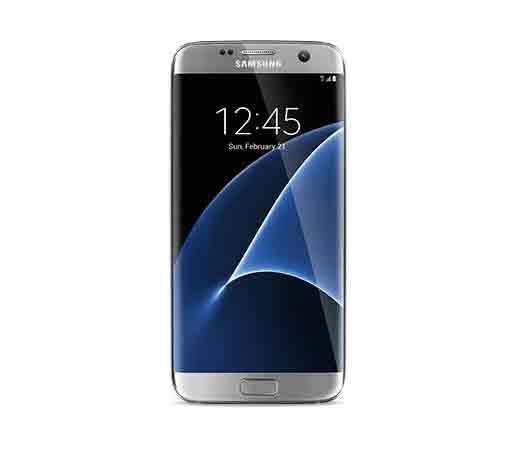 Samsung has incorporated different features in the S7 SM-G930V to ensure that the hearing impaired customers don't miss out. Users can access the sound detection feature, which can detect sounds like doorbell ringing or a baby crying. The phone will notify you of the sound in case you missed it. Furthermore, you can activate the flash notification, which will flash a light when you receive a call or notification.
You also have the option of activating subtitles when watching movies, if don't want to wear hearing aids. The best part is that for those who only hear on one ear, there is an option of turning the phone speakers on Mono output, which separates the phone speaker channels. The phone is carrier locked to Verizon.
Pros
Improved sound clarity
Mono output setting for persons impaired in one ear
Flash notification for calls and messages
You can enable sound detectors to notify you of any preset sounds
TTY compatibility
Cons
The phone is carrier locked to Verizon; you have to pay to unlock it
7. LG G7  Platinum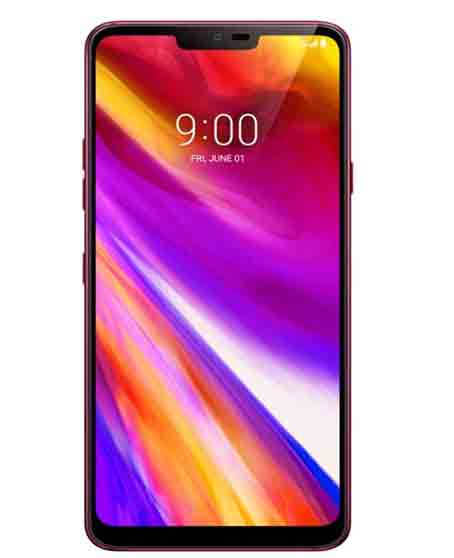 The LG Platinum comes with features such as HD voice and equalizer settings that increase the sound clarity of the phone. In addition to that, users can find the ear gels inside the package to cushion the earphones from interfering background noises. The device has a higher M/T rating, which limits the interference of transmissions when the hearing aids and the phone are close.
The best part is that you can opt for the Bluetooth headset, which automatically connects to your hearing aid if they are compatible. There are other great features like long battery life and TTY mode, which is convenient for persons with hearing problems.
Pros
TTY compatible
Wireless Bluetooth connectivity to your hearing aid
Long battery life
It comes with ear gels to limit background noises of higher frequencies
No buzzing sound interference when communicating
Cons
You cannot use it on any other carrier as it comes carrier-locked
8. Samsung Galaxy S8+ 64GB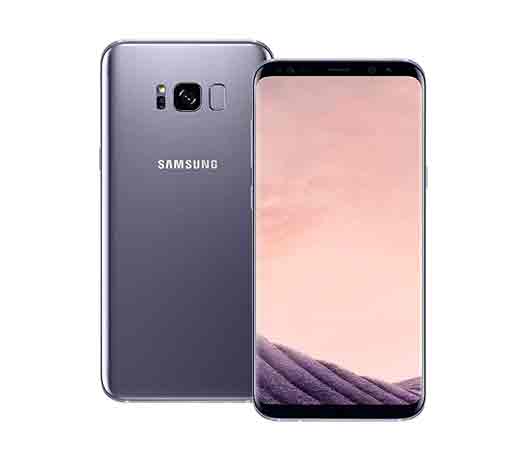 Just like any other Samsung brand, the Galaxy comes with features that enhance hearing for the hearing impaired and deaf persons. One of the features in the hearing aid support, which makes the connection between the phones speakers and the hearing aid much better. The speakers provide a good left and right sound balance, also if you are impaired in one ear.
Then you can opt for the mono audio setting. You can also opt for the speech to text setting where the voice call will be automatically converted to a text which will be displayed on the screen. The phone comes with interactions features like gesture and face movements, which makes it fun and easy to operate.
Pros
Speech to text conversions
Good interaction features like face and gesture movements
Ability to detect sounds
Vibration alert for calls and notifications
A good quality speaker system
Cons
Some models have to be plugged in before powering on due to a power button glitch
9. Kyocera Dura FORCE E6810 PRO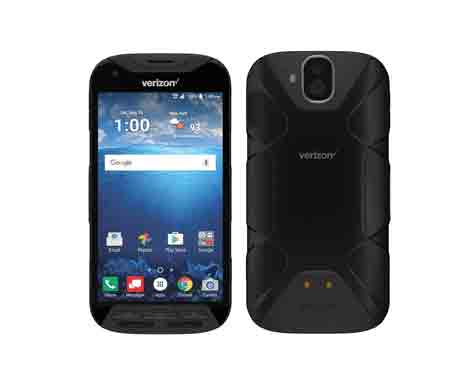 The Kyocera Dura FORCE has been tested thoroughly for any interference with cochlear implants and any other hearing aid device and has been found fit for communication. It also comes with a TTY mode, which allows you to receive call transcripts as messages and also store them.
You also have the option of turning on the hearing aids on your Kyocera phone from the home screen menu. You can't use the phone on any other carrier apart from Verizon Wireless, and you have to pay them to unlock the device. In addition to that, the battery life is long, for effective communication.
Pros
It is compatible with most hearing aids
High M/T rating which shows little or no interference on proximity
Long-lasting battery
TTY compatible
Good sound quality
Cons
The TTY mode lowers the audio quality of the headset jack
10. Sonim XP5700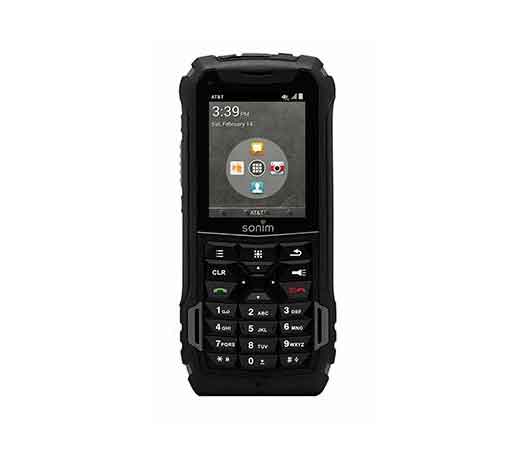 For starters, the Sonim XP5700 has a military-like rugged design which enables it to withstand drops and shakes. Persons with hearing problems will find the audio quality great since the XP5 comes with dual speakers that produce 104Db.
The M/T rating is 4, which shows that there is little or no interference when connected to a hearing aid device. Most customers have sung praises about its long battery life, plus you can also opt for a vibration notification option. You can purchase the phone via AARP cell phone discount Verizon.
Pros
Well sized buttons
Good battery life
Crystal clear sound quality
The phone is durable due to its design
It has a high M/T rating, which denotes less interference when connecting to the hearing aid device
Cons
Conclusion
Verizon Wireless sells some of the best hearing aid compatible cell phones to its customers. If you have a hearing-impaired relative, you need not to worry about their communication ability, since Verizon Wireless has got them covered. You can either shop online on their website or physically visit some of their stores available in most states. The phones come locked to their network. Hurry while stocks last.