The Prepaid Mobile Hotspot Plans – Best 7 Picks
A mobile hotspot enables you to share a cellular data connection with several devices using a private wireless network. Most prepaid mobile hotspot plans don't require a contract and charge a flat monthly fee. Usually, the modern smartphone has a hotspot setting but wifi hotspot, and cellular modems are the best and flexible options especially if you want to share the internet with numerous devices.
However, struggling with slow speeds and weak Wi-Fi is heartbreaking, when you want to meet strict deadlines, or when working while traveling.  On the other hand, using public Wi-Fi networks leaves your personal information prone to security risks. Therefore, it's advisable to invest in a mobile hotspot plan that will help you access the internet while traveling in some parts outside your country, or in places where there is network congestion.
Moreover, in absence of wifi networks, data roaming charges can be damn expensive plus the speeds can get reduced to a point that they are no longer usable. So, the unlimited mobile hotspots plans can enable you to access a seamless internet connection from your phone, tablet, laptop, gaming consoles, or other devices. Interestingly, you can enjoy great internet speeds with no data cap, no data plan limits, or extra charges.
What Is a Mobile Hotspot?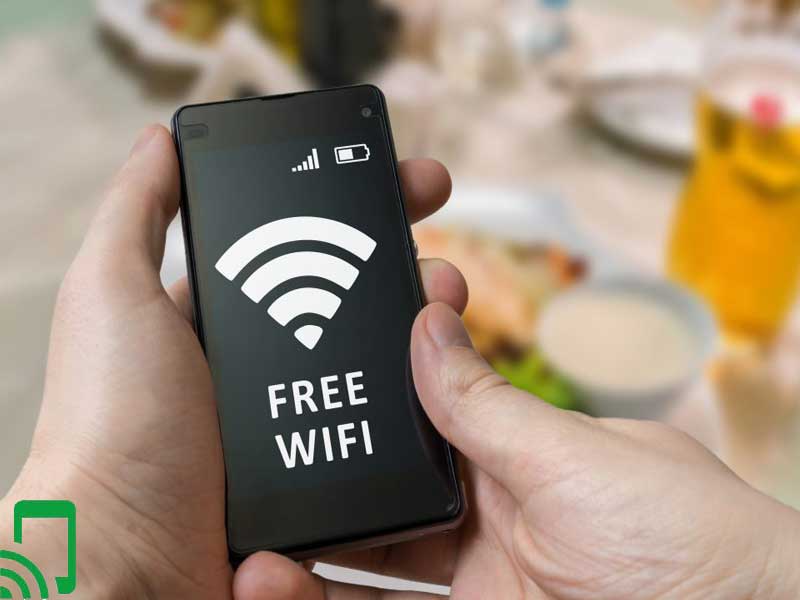 Generally, a mobile hotspot is a portable device, usually a battery-operated, wireless router that enables you to transmit and receive data without the use of cables. The device taps into cellular networks using a cellular signal to access the internet.
However, there are three main categories of mobile hotspots including cellular phones, stand-alone devices, and USB mobile data sticks. However, you have options when it comes to your hotspot device you want to use:
i) Tethering
You can use your smartphone as a mobile hot spot to permit other devices, such as laptops and tablets to connect to the Internet in a process referred to as "tethering." This mode consumes data and is relatively simple to set up from your phone's settings menu.
ii) MiFi
However, MiFi is a standalone device that you can use to connect multiple devices to the Internet. MiFi devices are also common for connecting to the Internet while on the go.
When using a MIFI, you only incur the upfront cost of buying the hotspot device. A hotspot device costs less than $100, and some hotspot plans require the use of your cell phone.
What are the Key Considerations for Mobile Hotspot Plans?
The perfect mobile hotspot data plan for you depends on these factors;
1. Data Allowance
Your mobile hotspot use will influence your decision as to what data allowance you want to buy. Different data packages suit every data user category available from 500 MB to unlimited. Thus, the smaller the data size the less you'll pay, and there is an option to add more data if need be.
2. Coverage
When you're looking for a mobile hotspot for your internet-capable devices, you have to look at the LTE coverage in the areas where you spend most of your time.
3. Speed
Most carriers offer a 4G LTE high-speed internet connection to compatible devices. So, if your hotspot device or smartphone can handle LTE speeds, then you will have a speedy connection. However, your smartphone speeds will depend solely on your cellular signal strength.
For unlimited mobile hotspot plans, if you go beyond your data allowance, your connectivity may be throttled to 3G. Therefore, know exactly what you are getting before purchasing, whether for your cell phone or stand alone device.
What Are The 7 Best Prepaid Mobile Hotspot Plans?
1) Verizon Prepaid Hotspot Plans
Verizon is one of the nation leading providers of wifi hotspot devices which provide unlimited data. You can utilize any of the unlimited plans or the shared data plans, as a mobile hotspot with no extra charge. If you use a hotspot frequently, whether you are on a family or business trip, Verizon prepaid plans are a suitable option. The prices start at $35 per month for 6GB. You can also access 16GB of data for $45 per month, or 30GB for $65.
Furthermore, Verizon has launched recently its first 5G mobile hotspot, referred to as the Verizon Inseego 5G MiFi M1000. Verizon customers having a smartphone with an unlimited smartphone plan can top up a 5G MiFi M1000 to their account and receive 50GB of 5G data per month, together with 15GB of 4G LTE data for $30 a month. Besides, for the 5G hotspot, data plans begin at $85 per month.
2) T-Mobile Prepaid Hotspot Plans
The pricing for a mobile hotspot device is $72. This device cost is expensive, but you can bring your own tablet or modem to save money. Besides, if you only want mobile hotspot usage for a day, you pay $5 per day for 500 MB of 4G LTE access.
On the other hand, the T-Mobile Magenta Plus package offers unlimited data hotspot no contract. However, for continuing hotspot access, you can consider any of the below monthly plans.
2 GB for $10 per month
6 GB for $25 per month
10 GB for $40 per month
14 GB for $55 per month
18 GB for $70 per month
22 GB for $85 per month
Interestingly, T-Mobile is known for offering some of the fastest 4G LTE speeds. So, if T-Mobile coverage is available in your area, you can try them.
3) AT&T Prepaid Hotspot Plans
AT&T provides both contract and prepaid wireless plans and enables you to also access the internet without cable or phone line. Fortunately, their mobile hotspot is available in the prepaid category. You can connect up to 10 devices to the hotspot device simultaneously.
However, it's possible to bring your own hotspot device or tablet to AT&T and make some savings. Also, an alternative is purchasing a hotspot plan from AT&T.
AT&T provides prepaid mobile hotspot plans for a starting price of $35 for 3 GB of hotspot data per month. The next monthly prepaid hotspot plan goes for $50 for 10 GB worth of hotspot data. Besides, if you need the most out of your prepaid hotspot data, purchase the $75 monthly hotspot plan having an 18 GB data package.
4) Boost Mobile Prepaid Hotspot Plans
This provider offers one of the simplest mobile Wi-Fi hot spot plans, with simplicity and high-speed browsing. With $50 per month, you can share with up to 10 devices up to 50GB of high-speed 4G LTE data using the Coolpad Surf. The Coolpad Surf costs $49.99 upfront and is a basic requirement for the Boost mobile hotspot plan.
However, if you require additional data, you can purchase a data package for $5 per GB of 4G LTE data. With Boost Mobile, you are guaranteed high internet speed without data throttling or limitation, though isn't the cheapest mobile hotspot option.
Moreover, Boost Mobile has phone plans; including the Boost Unlimited Plus plan giving 30GB of monthly hot-spotting alongside unlimited talk, text, and data for $60 per month. This plan works as the best satellite internet for gaming and enables you to listen to music at 1.5Mbps, gaming at up to 8Mbps, and stream HD video in 1080p. However, your speed might slow down during network congestion.
5) Straight Talk Wireless Prepaid Hotspot Plans
Straight Talk Wireless partners with AT&T, Verizon, and T-Mobile to offer nationwide coverage. With this provider, a mobile hotspot cost ranges from $9.99 and $19.99 depending on which plan you choose. Straight Talk mobile hotspot only lets you connect up to 5 devices simultaneously.
Free Hotspot Data
You can have 10 GB of hotspot data if you choose the $55 per month Ultimate Unlimited phone plan. The Straight Talk phone hotspot isn't included in the AT&T plans.
Data Plans
1 GB for $15 every 30 days
2 GB for $25 every 30 days
4 GB for $40 every 60 days
5 GB for $50 every 60 days
7 GB for $75 every 60 days
However, the above data plans require no contract, and you can switch plans as you wish.
6) MetroPcs Prepaid Hotspot Plans
MetroPCS is one of the renowned prepaid carriers to include Mobile Hotspot on all data rate plans. MetroPCS by offers a mobile hotspot starting from 10GB of data for $35 a month. Besides, you can also get 15GB of data for $45 a month, 20GB of data for $55 a month, or 30GB of data for $75 a month.
However, the Mobile hotspots are costly than the Metro Smart Hotspot device at just $29.99 and can connect with up to 15 devices at once.
7) Cricket Wireless Prepaid Hotspot Plans
Cricket Wireless is a prepaid network that operates under the AT&T network. You can receive a data-only hotspot, or add a hotspot to some phone plans. You can use Cricket Moxee Mobile Device as the standalone hotspot for $79.99 upfront.
The Moxee has a rechargeable 2,300mAh battery and can share the internet to up to 16 devices with dual-band Wi-Fi. This provider has two different monthly data plans including:
20 GB Simply Data for $35 per month
40 GB Simply Data for $50 per month
Paying $35 per month offers you 20GB high-speed data within Mexico and Canada. For $50 a month, you can double your data to 40GB, and have the same international access. Also, you can drop $90 per month for 100GB of access.
Additionally, Cricket's mobile WiFi hotspot plan is more costly than Sprint but less than Verizon. Your coverage can also be great than Sprint or T-Mobile in metro or rural areas.
Bottom line
If you are looking for a cheaper way of connecting multiple devices to the internet, a prepaid mobile hotspot plan can save you the trouble of going for expensive contractual plans. By using a hotspot, it's possible to get a speedy 4G LTE mobile internet connection almost from anywhere in the united States, sufficient for general internet use or online streaming plans. Precisely, your monthly prepaid mobile hotspot plan may be cheap than your normal cell phone billing.