How to Get Free Laptops For College Students from the Government
A laptop is regarded as an essential tool for college students whether they are in their first or last year. It is regarded as a resourceful tool for research, doing projects, tasks, assignments, and entertainment. Having your own laptops eliminates the need to borrow laptops each time which may cause issues like failure to submit an assignment. Despite it being an important educational tool, Millions of students still lack one. According to NPR, around 2 million students, which is 10% of the students in the US lack access to a laptop but the free laptops for college students from the Government aims to eliminate this issue.
Over the past few years, the need for a laptop has reached an all-time high due to population growth. Some students may afford to buy a laptop while others living below the poverty line lack the funds to do so. This is where the Government comes in. In partnership with other organizations, the government has been able to aid hundreds of thousands of kids with laptops at an affordable cost or for free. This has enabled them to learn effectively, submit on time, and do their own projects effectively.
Are you looking to get a free laptop with no strings attached? This article aims to give an in-depth dive into how you can get a laptop at an affordable cost or for FREE! We will look at the steps to follow when applying for one and some of the best free government internet and laptop provider in the US. To learn more, read below.
Who qualifies for a free laptop from the Government?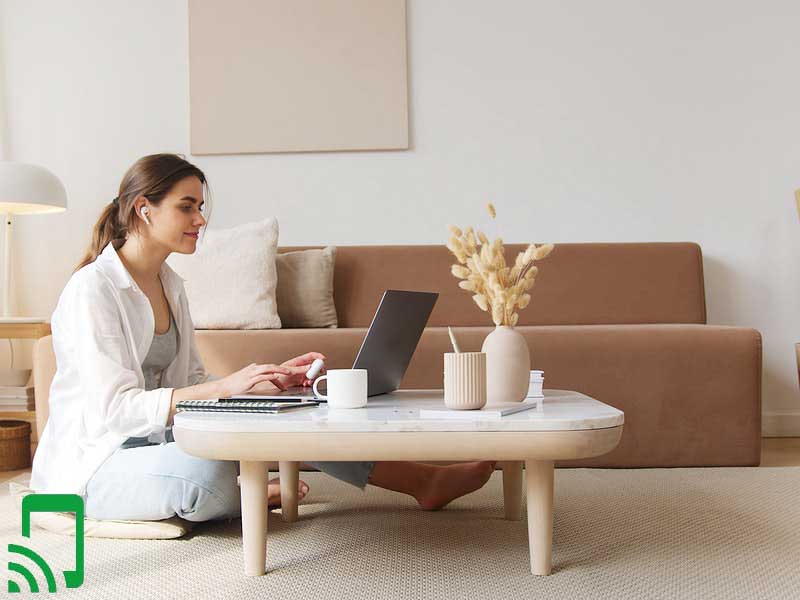 Qualification for a free government internet and laptop is similar to that of getting a free government phone. There are two ways in which you can qualify:
a) Through income
If your household income is below the Federal poverty level, then you can bag yourself a free government laptop. In most cases, the federal government reviews the income to be below 135% of their allocated poverty level
b) Participation in the Federal Assistance program
The federal Assistance program is a program that assists local governments, individuals in sectors of education, health, housing and so much more by providing necessary resources like funds. To qualify for a free government phone, you should have participated in the following programs:
Food distribution program on Indian reservations
Supplementary security income
Medicaid
Federal Public Housing Assistance
Low-Income Home Energy Assistance program
National School lunch program
Bureau of Indian Affairs General Assistance
Temporary Assistance to Needy families
There are many other services offered by the government and it all depends on your local area. If you think you have participated in a federal assistance program and is not listed above, consult with the Free laptop provider in your area to see if you qualify.
What free internet plans are available from the Government?
If you are a student looking to get a subsidized or free internet plan, there are several options to go for. Below is a list of the top service providers you can consider:
i) Comcast Xfinity
Comcast Xfinity offers a subsidized plan for students. To qualify, you need to be under any assistance program. This plan offers 25 Mbps of internet speed for $9.95/mo. There are no contracts!
ii) COX
Cox is a leading service provider when it comes to cable internet. The plan is available to new customers with at least one K-12 students in the household under the federal assistance program. The plan offers 50 Mbps of data and costs only $9.95 per month.
iii) FCC
The Federal communications commission has its own discounts when it comes to internet bills. The service is offered to the low-income household on tribal lands. You can get up to $35 off your monthly internet bill
iv) Verizon FIOS
Verizon FIOS is a leading internet service that is offered through the Fiber optic connectivity. They offer a discounted deal for new customers who are under the Federal Assistance program. If you qualify, you get $20 off the monthly billing
v) Mediacom
Mediacom is a great internet service with high-speed internet and great customer support. You can get a discount if you are a K-12 student in a household under a lifeline assistance program. They offer 25 Mbps of the internet through the connect2compare program. The offer goes for $9.95 per month.
vi) Spectrum
Spectrum is known for its high-end service when it comes to internet plans. For you to get a discount on their services, you must have at least one person in your household under the Federal Assistance program. The price of the plan is $14.99/mo for 12 months.
How to apply for a free government laptop for college students-complete guide
Follow the steps below to Apply for a free government laptop:
Step 1: Choose a free laptop provider
The Government works in partnership with several organizations that offer free laptops to college students like the online college that offers free laptops. Choosing the best organization may be a tedious task but we have listed the 5 best options for you later in the article.
The organizations may receive funding from the government or simply from well-wishers donating laptops.
Step 2: Check eligibility
Eligibility can be through participation in a Federal Assistance or through income. Once you have selected an organization, Make sure to check the eligibility terms as they may vary with the State you are in and the terms and conditions of the organization.
NOTE: Submission of fake documents may lead to a fine and imprisonment in accordance with the FC policies. So integrity is a high priority!
Step 3: Fill an application form
Most organization's Application forms can be filled online. You can also do a paper application and mail it to the organization's address. However, in such a digital era, it will be faster to approve an online based application. So it is recommended to submit the documents online.
The application form should also be attached with a certification showing participation in a Federal program. If you are applying through low income, you can submit a Tax form or inquire which form to be submitted.
Step 4: Qualification and approval
If you qualify, a customer rep from the organization will be in touch. They may require more details about your address and college. After that, you can collect the laptop from the organization's offices or ship it to your College or home. And that's it, getting a free laptop is a quite easy right?
Which are the best free government providers in the US?
Here is a list of the best laptop providers you can consider:
1) PCs for people
PCs for people are large organizations that offer free refurbished or new laptops to qualifying students. They are known to offer a high-quality laptop with an activated Windows 10 Operating system. To see if you qualify visit their website. Aside from the free laptop, you can also grab a free internet plan.
2) United Way
United way is another stunning organization that offers new and refurbished laptops to qualifying persons. They do so by connecting you to local resources that are donation laptops. Eligibility terms depend on the organization.
3) Freecycle
Freecycle is a global organization that provides listing for free laptops and other accessories. It comprises of an online community in which you can go and post why you need a laptop on their community forum. If you seem eligible, a community member will be in touch on how to collect the device.
4) Natural disasters
Natural disasters services are an organization under the Federal Government. They offer a wide range of services including free laptops for students who have been in natural disasters like floods and hurricanes.
5) Computer with Causes
Computer with causes is a leading service provider of free government laptops in us. They can offer a laptop to qualifying students and even military veterans. The application process is quite simple and all you need to do is visit their site, fill up the personal details and a customer rep will be in touch.
Do I require recertification for a free government laptop?
No. You do not require certification after getting the free government phone. However, if you get a discounted or free internet plan, then you will be required to recertify.
Recertification simply implies a recheck of the eligibility process. You are required to submit your up-to-date eligibility document to the service provider. If you no longer participate in the Federal Assistance program, you may not get a discounted or free internet service. Consult your service provider to learn more about recertification!
Bottom line
Getting a free laptop for college students from the Government has become a simple process. In the current digital era, the eligibility checks are quite fast and within a week a laptop should have shipped to your address. By following the application steps mentioned above and having integrity, you are assured of getting the free laptop without any extra "Verification measures". The Government also offers free and discounted internet to qualifying persons. Choose one that suites you and offers stable internet in your region.