How to Track a Cell Phone For Free – A Complete Guideline
A phone is one of the essential tools for human beings in the current digital age. From communications, gaming, business, and financial services, the phone plays a vital role in connecting people. However, it makes it hard to communicate with friends and family if you lose a phone, and you might also lose some important information on the device. This leads us to the big question of how to track a cell phone for free?
Tracking a phone always seemed like a hard nut to crack, considering the process involved in it. In the past, you may spend money equivalent to the price of the phone to track it. However, over the past few years, key advancements in technology have made it easier to track your phone straight from home through a laptop or your friend's device.
Most phones are also equipped with tracking services making it easy to find a lost device. This article will give you tips on setting up tracking services on your phone. We will also unravel some of the free services you can use to track a lost phone. Losing a phone doesn't mean you have to get one, and by the end of this article, it will be easier to track a lost phone!
What to do when I lose a phone?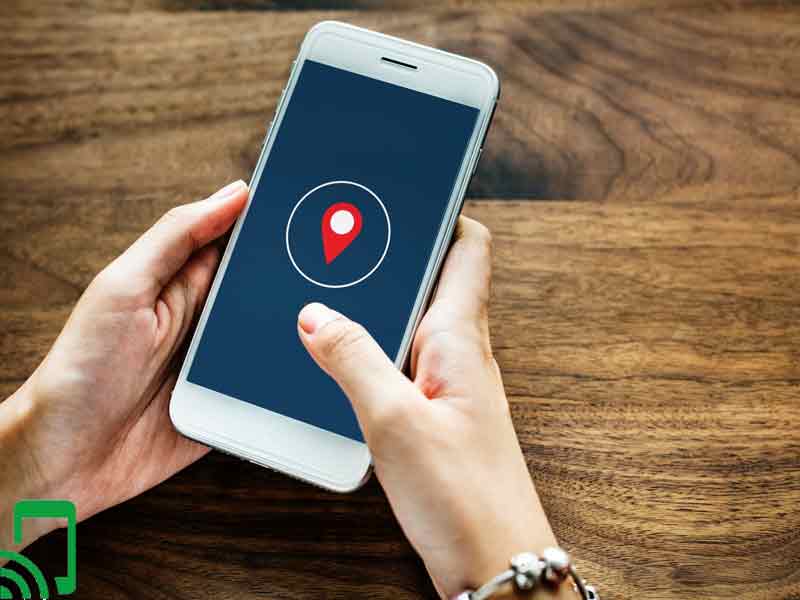 If you lose a phone
Step 1: Call your phone
Maybe the phone might have been lost within the house. If it was not on silent mode, you could call it to see if you can locate it. Also, if you lost the phone and someone found it, they might respond to the call and help you get the phone easily.
Step 2: Text your phone
If the phone is locked and lost, texting the phone can help a good samaritan see the notification on the lock screen. This makes it easy for them to return your device.
Step 3: Use Google find my device to try and locate it
Most phones use Google to find my device service, which helps to give the real-time location of a phone via GPS. It also locks your phone and sends an alert. If the phone has some sensitive information, you can choose to erase the phone's data from another device.
Step 4: Back up your data
Ensure to backup your data automatically, and you can also backup your data remotely. This is to prevent anyone from accessing your phone and using your data to manipulate you. You can use some tools to back up your data, which can be found on the internet.
Step 5: Alert the police
This is an important step to take, as alerting the police clears any fraudulent issues that may be caused by people using your phone. The police will also help track the device as they have well-advanced tools to do so.
Recommended Article:
Can I Unlock my Phone for Free
How to Get Your Phone to Charge Faster
How do Prepaid Phones Work
Does phone insurance help?
If it has been impossible to locate the device and it is insured, you can contact the insurance service, which will then either help to track your device or facilitate a way for you to get a new one.
However, with insurance companies, you need to inform them before 24 hours deplete from the time you lost your device. You will then file for compensation, and if everything checks out, they will issue you with a new device similar to the one purchased.
What to do when you find a lost phone?
Maybe you lost the device in a coffee shop and managed to find it, and the first step is to see if any data is tampered with. You can do so with the help of a local technician or through some online software, but it may come at a cost.
You also need to check the contact history as your phone may have been used to commit fraud. If you see anything suspicious or a new number, feel free to contact the authorities, and they will find the culprit.
The next thing is to check if any malicious software is installed on the phone. It may be a virus, tracking software, or anything that should not end up on your phone. This can be done with the help of an antivirus or software design for specific tasks.
Lastly, if you think something is wrong with the device, it's recommended to erase all your data from the device and set the phone to factory mode.
Which tools can be used to track a phone for free?
There are several platforms that can be used to track a phone for free. However, some of them should be installed on your device and will only work when installed before the phone is lost. Some of these tools include:
i) Clevguard
It works on both Android and iOS. You can install it via the system's App store.
ii) My
This is an App that allows you to check the GPS location of the device. It can work in background mode and also encrypts all your data. You can also read incoming and outgoing messages.
iii) uMobix
This platform comes with perks like advanced GSP tracking and can also read incoming calls, messages, and many more. You can find all these Apps on their respective websites.
Bottom line
Finding a lost phone is easy if you know the right tools to use. Involving the authorities is a good option as this will dismiss you of any liabilities if the phone is used for illegal activities. This article has listed all the tips to help you recover a lost phone and ensure your device can easily be tracked when lost.