What Network Does Assurance Wireless Use?
Since it's inception, Assurance wireless continues to dominate the lifeline program with more than 2 million customers on its docket. Assurance wireless may be regarded as the third largest free phone provider in the US after access wireless and Safelink wireless. If you are wondering what network does Assurance wireless use that makes them retain a massive number of followers, then this article is for you.
Assurance wireless is known to offer fantastic deals on free government smartphones and plans with very friendly eligibility requirements. If you qualify, you will never have to worry about dropped calls or slow internet since they use a fantastic network. Despite Assurance wireless going through some merger and Acquisitions in the past and in recent times, they still stand to be the best among the best service providers in the US.
This article will give you the ins and outs regarding the network/towers that Assurance wireless uses, why you should join them, whether the network is reliable, how you can port your number to Assurance wireless, and much more. Read ahead to learn on core elements of Assurance wireless!
Why should you join assurance wireless?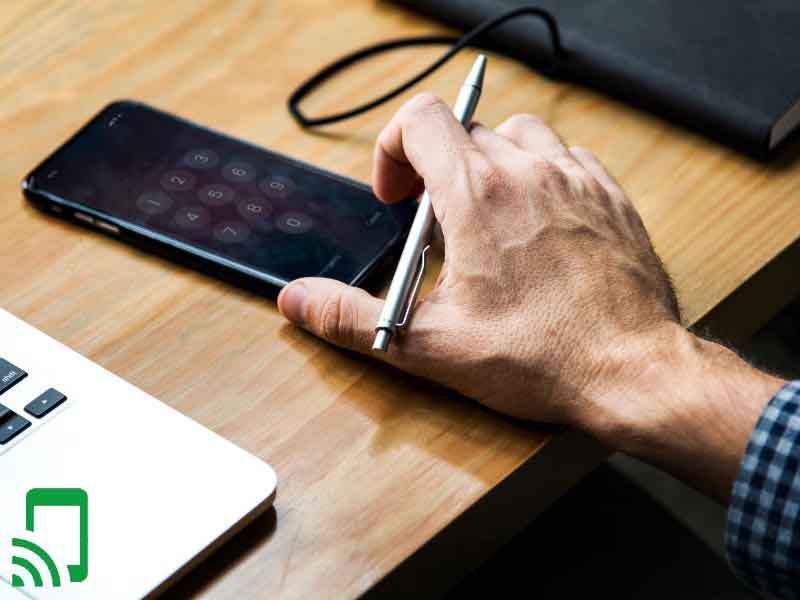 If you are unsure about joining Assurance wireless, here are some reasons to think otherwise:
1) Customer service
Assurance wireless offers 24/7 customer support. The customer care persons have excellent communication skills, and they respond as fast as possible when a client calls them. Most reviews seem to be contented with their customer service both in their retail stores and through phone calls.
2) HIgh-quality free phones
Phones offered for free by Assurance wireless range from mid-range to low-level budget devices. The phones have been checked and certified to be of high quality, and the user will likely not encounter any problems. However, if any issue pops up, they have a credible replacement service that you will love.
3) They have a simple phone replacement process
In case your phone is lost or stolen, the Assurance wireless phone replacement program is the best when compared to most service providers. You can easily replace your phone at affordable fees, or no charges at all compared too many service providers.
4) It is easy to apply
Assurance wireless offers a simple application process. The applicant can apply from their website, through email application or simply consider a paper application.
5) No contracts or application fees
With Assurance wireless, you'll never have to worry about contracts, termination fees, or anything that would shake off your wallet pretty severely. They offer a legitimate and credible service to all their customers.
Which network does Assurance wireless use?
Assurance wireless uses Sprint towers to offer network services. They have been using it since the merger and Acquisition by Sprint Mobile from Virgin mobile USA.
T-Mobile has also acquired sprint mobile, but they still offer their network under CDMA and 4G LTE. With the recent trend in 5G, Sprint mobile announced that they would not be activating any 3G only device as of April 2019.
However, old devices that use 3G will be cut-off by the end of 2020. So if you are planning to bring your phone to Assurance wireless, make sure it can work on 4G networks.
Is the Assurance wireless network reliable?
Yes! Currently, Assurance wireless covers more than 40 States across the US. As long as your State is eligible to get services from Assurance wireless, you'll never have to worry about unstable network coverage. Sprint offers nationwide coverage in 4G.
However, some areas like rural parts of the selected States may encounter weak or somewhat unstable network coverage. Despite this, more than 99% of the Assurance wireless designated places have good network coverage. You can also consider a portable cell phone signal booster if you travel to other states that may have inadequate network coverage.
Can one port his/her number to Assurance wireless?
Porting a number to Assurance wireless has become very easy with the new FCC regulations in place. In the past, a person would have gone through a hefty process, and at times, the service providers would deny them the ability to port numbers.
If you are looking to get a free touch screen government phone and keep your old phone number, below is a simple guideline to follow:
If you qualify for the free phone and it has been shipped to you, call customer care at 1-888-321-5880. A customer care agent will be in touch with you and help you keep your old phone number. The porting process takes only around 2 hours at the maximum, and if it is late in the day, the process will be done on the next business day.
The requirements needed will be:
Old account number
Password
Physical Address
Which phones are compatible with Assurance Wireless?
Assurance wireless uses Sprint's network offer coverage. So if you are looking to bring your own device, it should be a Sprint compatible phone.
To bring your device:
The phone should never have been reported stolen or lost.
It should not be in any contract.
The phone should be compatible with their network.
Assurance wireless simplifies the process of checking for phone compatibility with their online IMEI checker. The checker allows you to key in your IMEI number, and it takes a few seconds to give you a prompt notification as to whether the device is compatible or not.
If the device is not compatible, you still have the option of a free phone from them. Some of the common brands compatible with the Assurance wireless network include:
ZTE
Kyocera
Alcatel
Nokia (4G only)
Motorola
Samsung
Bottom Line
The network has and always will be the core of any mobile plan service provider, and Assurance wireless seems to be ahead of the curve. Assurance wireless has good network coverage in all States that it covers. If you think they have the best coverage for you, simply visit assurance wireless to get started. You can also contact customer care, and a representative will be in touch with you in case you have other inquiries.