The Verizon Wireless Cell Phone Plans
From mobile hotspots, smart watches, fiber connectivity, Verizon has become one of the key players in the Broadband internet and phone services. The company has over 100 million customer across the US and they all seem to enjoy what Verizon has to offer. Verizon cell phone plans are one of their major services to Americans and the plans come with great diverseness so that it can suit any American of Average, low or high income.
Since the establishment of Verizon wireless, it has grown to become No.1 service provider in the US according to Metrics done by several analytical platforms. They offer nationwide coverage which is quite stable and if an area is not well covered, there are several Verizon cell phone boosters which you can choose from.
Another major perk with Verizon is that they offer unlimited phone plans and unlimited hotspots plans at a very affordable price compared to some MVNOs in the market. Verizon wireless cell phone plans come in several categories and this article will help you demystify all you need to know. Read more on the cell phone plans below
Why choose Verizon wireless cellphone plans?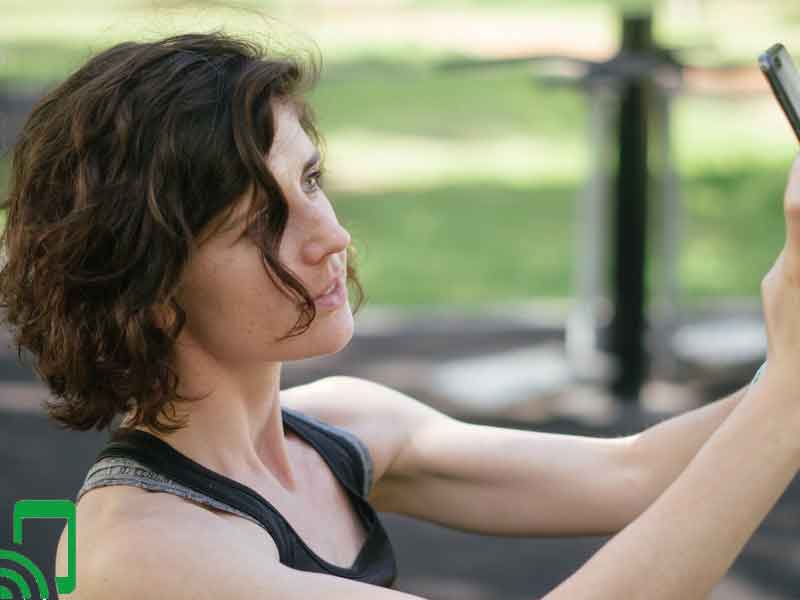 There are lots of perks that come with opting for Verizon plans and below are the benefits;
i) Affordability
The cell phone plans are divided in to several sub-categories with price as their main determining factor. The Verizon internet for low income families plan is one of their many affordable plans you can opt for
ii) Rewards program
The Verizon rewards program gives you credit every month after paying your bill.  The credit can be used to redeem rewards of your choice depending on the rewards listed by Verizon wireless. You can also earn bonus rewards, surprises and amazing discounts for being a Verizon member.
iii) Stable nationwide coverage
Verizon offers nationwide coverage and according to metrics by Cellular Telecommunications Industry Association, they are the best in terms of nationwide coverage. They cover 99% of the US and they use high performance technical set-up to avoid dropped calls and slow internet.
iv) Friendly and reliable customer care
Verizon has a 24/7 customer care support with good communication skills. They also respond within a short time after you have called them. You can also visit a Verizon store near you if you need special or urgent hand-on customer care services.
You only pay for the listed price. All the Verizon deals, phones and plans prices are inclusive of taxes and extra costs. With this, you can never expect any extra charges on your card.
vi) Wide Range of phone compatibility
In the past, only phones that used CDMA network technology would work under Verizon wireless. However, with the LTE networks in place under Verizon wireless, it is easier to bring your phone to their network as long as it allows 4G connectivity.
The Best Verizon wireless plans
1. Just Kids plans
If you have a child with access to a phone, you can get them the Verizon kids plan that comes with great perks. The plan features parental control features which will help to easily monitor your child while they are using the device. The Just Kids plan come with the following perks;
Verizon smart family premium
4800P video streaming
Unlimited talk and text for trusted saved contacts
5 GB of 4G LTE data per month
Safety mode feature
You can also add the Just Kids plan to your family plan if you are an existing Verizon customer.
2. Unlimited data plans
If you lack full-time access to WIFI, then these Verizon wireless home internet plans can be a good option for you. All the plans come with Unlimited talk, Verizon up rewards and talk, text and data in Mexico and Canada
a) Start Unlimited
1 line goes for $70 per month. Discounts apply for each line you add and you can only add a maximum of 5 lines; Features of the Start Unlimited include;
Unlimited data
480p video streaming
Verizon cloud storage
$10 discount on additional lines
6-month promotion of apple music
b) Play More Unlimited
Play More plan costs $80 per month and you get $10 discount on additional lines with a limit of only 5 lines. The plans come with the following perks;
25GB of premium 4G data
15GB mobile hotspot
5G Ultra band network access
HD video streaming
Unlimited Apple music
c) Do More Unlimited
Do More plan costs $80 per line with a $10 discount on each additional line for up to 5 lines. The plans include;
15 GB mobile hotspot
50 GB of premium data
480p video streaming
500 GB cloud storage
50% discount on Jetpack unlimited plan
d) Get more unlimited
Get more plan costs $90/month/line and you get these perks;
30 GB of mobile hotspot data
75 GB+ of premium data
HD quality streaming
Military first responder account
Apple Music
Verizon upward rewards
3. International plans
Verizon International plans come with great benefits especially if you plan to travel abroad or want to talk to someone in another country. The Monthly International travel plan is divided in to 2 categories;
a) $70 plan
This plan offers;
100 minutes
5GB of data
100 texts
b) $130 plan
This plan offers;
250 minutes
1000 texts
2GB of data
4. Prepaid plans
The prepaid plans comes in the following categories;
a) $35 plan
This plan comes with 6 GB of data and unlimited talk and text per month. You also get a discount when you use AutoPay.
b) $45 plan
This plan offers 16 GB of data and HD streaming features.  You also get to save $15 per month if you include it to the family plan
c) $65 plan
The plan offers 30 GB of High-speed data at 4G LTE. You also get HD streaming capabilities. You also get to save $20 if you incorporate a family plans.
Bringing your phone to Verizon wireless? Here is what you need to know
If you have a Verizon compatible phone, you can bring it to their network. They offer a simple platform for the BYOP services and also amazing discounts and deals on the Bring your own phone cell phone plans. Currently there is a promotion whereby if you bring your own device you get $250 online.
Another benefit with BYOP is that you get a waiver if you bring your own device and keep your old phone number. The most common brands which are likely to be compatible with Verizon are;
If your phone is from another brand above, you can use an IMEI checker at Verizon's website to check on compatibility. If you bring your own device, you get to enjoy a plan among the wide range of Verizon plans as there is no restriction into going for a specific plan.
Can you get financing for a Verizon prepaid plan
Currently there are no financing options for a Verizon plan. However, there are amazing Verizon deals for existing customers which come with perks like discounts on monthly plans, when you use paperless billing and when you add more lines to your family plans. There are also plans like internet for low income families which you can consider if you are of low income.
How to get Verizon wireless free Government phone plan
For the Verizon free Government phone plan is eligible to people of low income below the federal poverty level and also those who have participated in Federal assistance programs like Food stamps.
If you qualify, Verizon offers you a free Government phone plan for a year and you can recertify after the year if you still qualify.
Currently the Verizon lifeline program runs in the following States; Wisconsin, North Dakota, New York, and parts of Iowa.
Aside from the free services, you can also get a lifeline discount on your normal Verizon plans. According to Verizon FAQs section, you can at least save close to $9.25 per month.
There are two plans under the lifeline at Verizon which you can get;
a) $25.00 plan
The plan requires a wireless handset and includes unlimited nights and weekends data plus unlimited messaging.
b) $19.99 plan
This plan works for home phone connect device.
Bottom line
Verizon phone plans come in several categories suitable for kids, family and people of low income. They also do not have a complicated application process for those who want to join their network. If you do not want a no-contract plan, then Verizon wireless got you covered.
They also have amazing discounts based on your location, the cell phones and also number of lines you want. With Verizon wireless, you assured of stable nationwide coverage except some rural areas which is 2% of the areas which Verizon does not cover.
So, if you want affordable plans, discounts, rewards and reliable network, visit Verizon wireless website or a store near you to apply for a plan or just to make an inquiry today!