How to Get Free Medicaid Phone
A free government phone is one of the most sought types of devices for people with low income. Getting the free phone is not very easy depending on the lifeline provider you have chosen to use. Some lifeline providers will take you in circles requesting you lots of documents and most of all, they have a delayed approval process. If you have been in such a situation, you can avoid all these by choosing a service provider that checks for eligibility through Medicaid.
Medicaid is one of the factors that lifeline providers always look to proof for eligibility. Once you have a free medicaid genuine document of proof, you are one step away from getting the free phone for life. Free medicaid phones are of high quality and are offered by the best free government phone providers like Qlink, Safelink and many more whom we will talk about as you read this article. However, for you to get the medicaid phone, you need to qualify for medicaid services from the Government.
The medicaid services are offered to a single household of low income or below the federal poverty level. Having medicaid comes with great benefits especially cutting costs on health insurance and medicine. The medicaid services also gives you a good platform to get the free phone. So, read ahead to learn more on the whole process.
How to Qualify for medicaid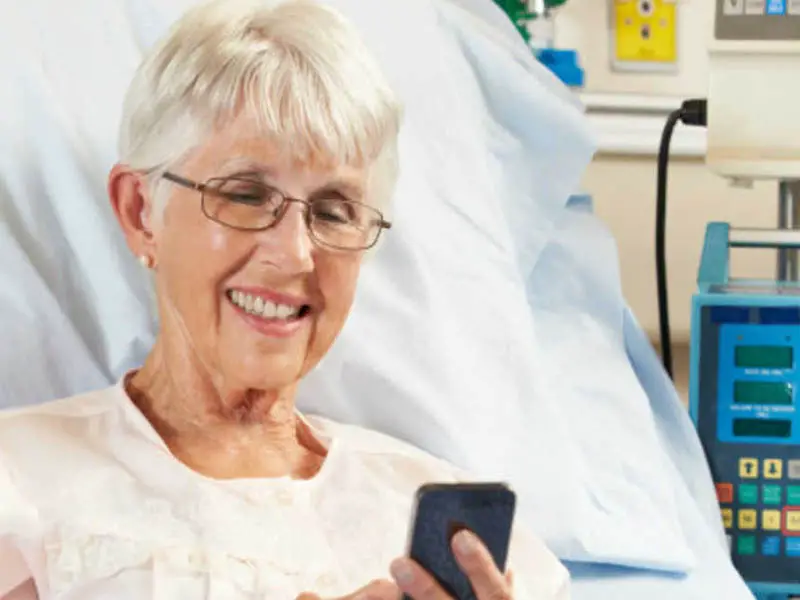 Medicaid is an essential platform that serves people with low-cost and free health services.  It supports different people ranging from seniors, children, pregnant women and people at low poverty levels or households with low income. Eligibility depends on several factors.
You may qualify based on: –
Level of income- It should be at par or below the poverty guidelines
Disability
Household size
Family status etc.
If you think you think you qualify then below are some steps you can follow;
One that is done, an agent who offers medicaid will call you regarding the medicaid services. After that you can visit their designated offices with documented proof of the requirements. They will then consider your application and approve you if everything is in place.
If you don't qualify, then you can consider waiting for a special enrollment period. For those qualifying through income levels, the special period may be of benefit to you since they may lower the income level guidelines hence you will be at par with the poverty guidelines.
Which lifeline providers allow medicaid for eligibility
Lifeline providers who allow medicaid for eligibility vary from State to State. The good thing is that a majority of them approve the eligibility through medicaid services.
All you have to do is come with documents of medicaid services which are legit and they will tell you if you qualify or not. Some of the service providers that give you a free touchscreen government phone with regards to medicaid qualifications include;
Qlink wireless
Safelink wireless
Access wireless
Assurance wireless
Cintex wireless
Cellular one
enTouch wireless
Infinity mobile– Lifeline provider for Oklahoma residents only
All these service providers are very reliable and have a simple application process too. Once you have the required medicaid documents, getting the medicaid free phone will be very simple.
Which types medicaid phones are available
The medicaid phones are not unique or phones from Mars. They are the common phones you see advertised In TVs or you have ever used one. Luckily all the phones are smartphones and of high quality too.
You will get your phone from the lifeline provider you have chosen and not the agency that issued you with the Medicaid services. The phones available range between new or refurbished. Once you qualify, the devices can be shipped to you or you can collect it from the retail store.
Below are some of the brands your device is likely to come from;
Samsung Electronics
Apple
Nokia
ZTE
HTC
Kyocera
Motorola
LG
What type of plans are under Medicaid phones?
The plan offered under medicaid free phones vary from State to State. California lifeline providers may offer different plans in a State like Oklahoma or Ohio. This differ in plans is caused by several factors but most of all is the revenue generated in a State. For example, if California generates more revenue than other States, then you are likely to get more talk, text and data units.
Currently most service providers plan range between;
100-1000 talk time or minutes
25-unlimited texting
100-2GB of data
You can evaluate on which service provider offers the best plans in your State and opt for it.
How long does it take to get medicaid phones?
The application and approval process take some time depending on the lifeline provider you have opted for. Some service providers may take between 2 to five days for the approval process while others may take a single day.
If you did a paper application the process may take some time compared to the online application. Also, if you choose your device to be shipped instead of you picking it up then it may take sometime for you to get the medicaid phone.
Pros and cons of Medicaid phones
PROS
Phones offered are of high quality
Most lifeline providers support medicaid
It is easy to apply
CONS
There are few medicaid agencies in each State
Bottom Line
Getting a free medicaid phone is very simple if you follow the correct step. Also, the Government is working hard to ensure that they keep on adjusting the eligibility terms to suite people who may have not qualified for the services initially.
Having a free phone and medical services will do you great on especially on insurance and telecommunications costs. The services should be re-certified annually which if you fail to do will lead to automatic cancellation in your household.
Remember to always maintain integrity with regards to the documented proof since they always do background checks on each document. So, start by getting a free medicaid services today to earn your free medicaid phone for life!