How to Get The Local Channels Without Cable-The 10 Best Ways
Local channels comprise of free over-the-air channels that you can watch whether attached to a cable or not. These channels are termed as local channels. Instead of providing one nationwide network like FX or TNT, they include a central interface that offers associates network all over the country. Consumers ask this question on how to get the best channels without cable, to cut on their monthly bills.
However, if you disagree with paying hundreds of trivial channels that you only concentrate on one, two, or just a few channels, the exciting news is that there are ways you can watch local channels without overspending on costly cable bills. The majority of US citizens, especially the senior group, just require few local channels for information purposes on weather, local news, and other emerging issues in the headlines.
Usually, watching TV and streaming online can be expensive, especially if you have no idea who has the cheapest TV and internet packages. The reason being Cable TV packages price range from $40 or more for an elementary package to $150 plus for the comprehensive packages. Therefore, a vast cable or satellite TV bundle can drain your pockets. Consequently, consumers often search for ways to watch local TV without cable.
What Are The 10 Best Ways To Get The Local Channels Without Cable?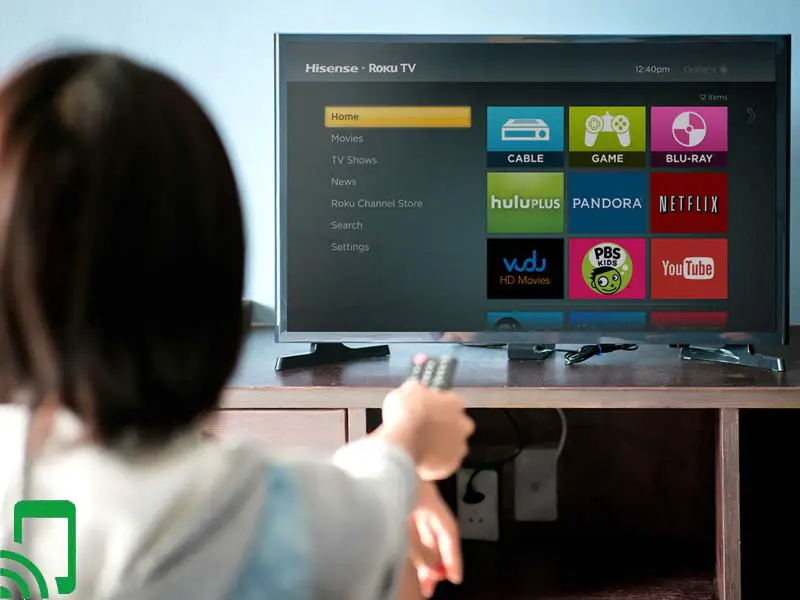 1) Streaming Online
Are you fed up with costly cable bills? Well, you don't need a cable or satellite TV subscription to access your local TV channels. Interestingly, you can now watch the local networks online through the use of a live streaming service.
 Besides, you can have a device like a Roku and watch the channels on your TV set. Some are even free, like Locast. However, Locast provides local FOX, NBC, ABC, CBS, and more completely free. You can also watch Locast through a streaming device. Locast supports Apple TV, Roku, Android TV, and Fire TV.
2) Installing Local TV Stations Apps
You can as well watch your local channels through official free app installation. Luckily, every local TV station across the US has an app that grants you access to all the programming inclusive of the live ones. You need a device with an internet connection, either a laptop, smartphone, computer, or tablet.
Moreover, with these apps, you can live digital view content from widespread local broadcast networks. To quickly find the official apps for your local channels, you need to search for local station names followed by the App.
3) Using YouTube
The above seems like an obvious choice, but a lot of people are reluctant about it. Usually, almost all established networks with local stations got their set channels on YouTube, where they upload their latest content. If you want to find your local station's YouTube channel, browse for the local channel's name, then, the YouTube channel.
Additionally, if you decide to watch the news on YouTube or your station's website or, then, you can access free option for your entertainment channels that is the Pluto TV. This channel is a free live TV streaming service with more than 250 channels. The channels include CNN, Comedy Central, FS1, Nickelodeon, History Channel, NBC News, etc.
4. YouTube TV Subscription
This platform is different from the usual free YouTube. It is Google's cable-free live TV service. Besides, it's one of the best streaming services that cost $40 per month. Using this channel, you receive live TV from over 60 networks, including local sports and news.
If you come from a background whereby you can't afford the subscription fee, you can look for a cheap cable TV for low income. However, YouTube TV features impressive capabilities. You can stream your library from anywhere with an internet-connected device.
Also, it has a Cloud DVR with unlimited storage; hence, you never run short of storage space while recording different shows simultaneously. For a big family, each household receives six accounts so each person can have a personalized DVR.
5. Installation of an HD Antenna
One of the easiest ways to watch local channels without cable is to buy an antenna ultimately. This way is a perfect deal for those who long for a traditional TV experience. Nowadays, you can purchase an HD antenna that brings out a crystal clear picture.
Moreover, antennas have stood the test of time, and according to some research, more than 60 million Americans opt to use antennas to watch TV rather than cable. There are two categories of antennas, i.e., the indoor and outdoor antenna.
However, outdoor antennas require effort to install, but they have a more extensive range of channels reception. It's advisable to consider your own specific needs before making a choice. You'll only need to purchase a quality HDTV antenna that can be found on Amazon for a reasonable price.
Generally, you can buy one up from $10 to $50 price range. Alternatively, you can get one at your local electronics retailers. Most importantly, you only require paying for the antenna's initial cost and then watch the local channels for free.
6. Through Sling TV
Sling TV is standard and the cheapest online streaming service providers.  Through Sling TV, you can watch local news channels such as FOX, ABC, and NBC. It offers $25 for 30 channels and provides a 7-day trial period. However, Netflix and Hulu are the renowned streaming services providers, but Sling is quickly gaining popularity among the cord-cutters.
Furthermore, just like the regular cable providers like Comcast cable TV for low-income families, Sling TV has a few different packages that sort out different people's needs, including:
Sling Orange: $25 per month
Sling Blue: $25 per month
Fortunately, each package offers access to a ton of channels. You can also add extras to your plan for up to $5 a month for extra channels and features, including Showtime, Cloud DVR, Extra sports channels, Epix, etc.
7. Free Over-The-Air Tv
The local primary network associates have their transmitters, so it's most likely that your area gets channels like NBC, ABC, Fox, and CBS, free over the air. It's important to note that the number of channels available and the size of an antenna you'll need to pick will vary by region. There are no doubts that this is the definitive solution to the problem of how to watch local channels without cable or satellite.
8. Through Mobile Apps
If you're a constant traveler, you can still watch local TV without cable at your smartphone's comfort. Many local affiliate stations have customized apps that you can download, install, and view local TV. However, bear in mind that this approach will vary based on where you live.
Moreover, some bigger cities and networks allow you to watch shows the day after air-date while others demand a cable subscription or only let you strictly watch the local news and weather. At most, these apps cost $10 per month, but sometimes they're free, allowing you to find all of your adorable local channels in the app store.
9. Use of DVR
DVR enables you to record shows from a digital antenna and not from streaming services. The best DVR is a standalone Over-The-Air (OTA) DVR. Besides, there are three categories of standalone DVR that one can acquire to help watch local channels content including;
Fire TV Recast
This works with Fire TV devices or the Echo Show with no monthly fees. the tool enables you to record OTA shows and stores up to 150 hours of content, and you can record up to four shows simultaneously.
Tivo Roamio
The Tivo Roamio is relatively expensive, but it does enable you to record up to four shows at once. However, the Tivo Roamio does not charge a monthly subscription, which is possible through their cheaper options.
Tablo OTA DVR
The Tablo enables you to watch shows alongside recording. Besides, they do charge for guide usage, starting from $5 per month, but if you don't need the guide, you can get around that fee.
10) Watch Local TV On FuboTV
FuboTV is another emerging key player among live TV streaming services. It offers some of the best channels for movies and shows, and view live local channels like NBC, Fox, and CBS. Luckily, if you love sports, their package includes some of the top sports networks, including Sports, NBCSN, FS1, FS2, beIN, and BTN.
One of the beautiful features of FuboTV is the effectiveness of recording missed shows for up to 3 days. On top of that, you can playback any game, concert, or movie that aired in the last three days. The costs are $44.99 per month, but for the first month, you only pay $39.99.
Read our related article on the Best No Contract Television Services to try today!
Bottom Line
Are you continually looking for platforms you could watch your local TV stations without cable or antenna? However, you are not alone in this. Many consumers are finding other ways to watch TV without cable. Most of it has a connection with the expensive cable bills and how cable companies package their plans.
Moreover, there are ways to get basic cable for free, such as Comcast cable for low-income families. Nowadays, you don't necessarily need a cable subscription for you to watch local broadcast channels.