Do You Need a Coax Cable For Internet
Coaxial cable was majorly usable by internet providers, cable operators, and telephone companies worldwide to convey data, voice communications, and video to customers. However, coax cables have been around since the 20th century as a technology that delivers reliable and accurate transmission.
Additionally, Cable internet service providers use the same coaxial cable network as cable television to supply your home with the Internet. In this case, your ISP sends a data signal and transmits data between servers via the coax or coaxial cable into your home.
Besides, these cable networks spread across the US, plus there exist undersea cables that stretch between water-separated areas. If you ask this question, do you need a coax cable for the Internet? This article talks more about everything you need to know about the coax cable internet?
What Is a Coax Cable Internet?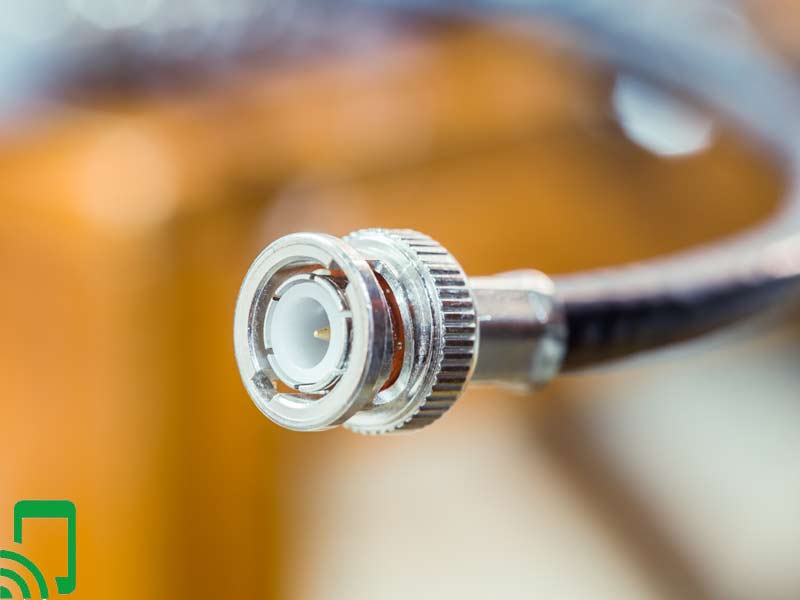 First, coax is a cable that transmits the Internet, data, video, and voice communications. Besides, a coax cable comprises aluminum and copper shield bound by an outer plastic jacket, with the dielectric insulator helps to minimize signal loss.
Thus, Coax cable internet is a significant cable connection many internet service providers use. The coax internet mode is by sending a data signal via your coax cable to the modem at your location. However, the modem's Ethernet connection to your computer is what transmits that data, offering you high-speed internet access.
Interestingly, with the numerous internet plan options, cable companies most likely have TV and phone options available, so you can often bundle the two together and have one monthly bill.
Coax cables are perfect for more than just TV signals, but they also provide quick and easy remedies for getting your high-speed Internet. From your modem, you need to connect the cable from your splitter or wall to a port labeled either:
How Fast Is Coax Cable Speed?
Cable speeds can change depending on where you stay and the quality of the cable you have. However, Internet speeds get rated by Mbps (Megabytes per second). This Mbps means how much data sent to or from your computer in one second.
Thus, Cable internet features download speeds from 1Mbps to 100Mbps.On the other hand, upload speeds can be lower than the download speed depending on your location and the type of hardware you use. Uploading speeds on a coax internet connection vary from 1 Mbps to 50 Mbps.
What Are The Usefulness Of Coax Internet?
Coax Internet get spread in most parts of the country. So, if you live in an area you get wired for cable access, you have a gateway to cable internet. Coax Internet is very different than fiber internet connections, which are only accessible in major metropolitan areas.
Additionally, Cable internet is cheap because your internet service passes through a coax cable. You can undoubtedly receive a package deal for both TV, phone, and internet services.
Notably, the cheap cable and internet packages will reduce the overall cost, enabling you to save money. For most users; coax Internet is fast enough for their daily online tasks. However, there are faster internet connections available, but they are a bit expensive, and sometimes not necessary.
How Does the Coaxial Cable Work?
Coaxial cables come highly shielded, and the cables' design enables the center copper conductor to transmit data quickly. Also, these cables protect signals from interference and damage. Thus, the coaxial cable functions by carrying data in the middle copper conductor wire.
While data transmission happens in the cable, an extra functionality still exists. The cable's neighboring layers of shielding stop any signal loss called "attenuation loss." The coaxial cable comprises four different layers, namely;
The central conductor– essentially comprises of copper, and it's crucial because the cable functions as the medium for sending audio and video signals.
Plastic insulator- surrounds the copper wire and makes dielectric material.
Mesh– the mesh is usually braided and made from copper; its principal function is to shield the coaxial cable from interference.
Plastic coating- serves as the external layer and helps protect all internal components of the coaxial cable.
Advantages of Coaxial Cables
Coaxial cables are versatile and proper for use in analog and digital transmission. Hence, the coaxial cables are ideal for numerous applications. The cables' functioning includes TVs, VCRs, antennae, satellite systems, internet connections, etc.
Coaxial cables contain broad bandwidth. Thus, they can support more services than an ordinary coaxial cable. Coaxial cables offer a high-quality and high-capacity signal transfer.
Apart from the PVC shielding feature, copper wires can transmit high data at faster speeds.
Coaxial cables are highly insulated, offering a covering that lowers electromagnetic frequency interference.
The coaxial cables will offer additional data on long-distance travel. They can also send different signal frequencies simultaneously.
They cost cheaper than other cables such as the fiber optics cable.
Disadvantages of Coaxial Cables
Coaxial cables are typically bulky.
A single fault may result in the whole network's breakdown since only one cable for signal transmission.
How do you choose the Right Cable Internet Provider?
i) Search your local providers
Your first step should be confirming which providers service your home. You can visit your provider's website and look on the coverage map, which can help you get the providers available in your ZIP code.
ii) Audit your speed needs
Internet service gets sold in speed-based packages, measured in Mbps (megabits per second). Generally, cable internet packages vary between 10 Mbps and 100 Mbps and can handle online gaming, HD video streaming, and file downloading.
If you only use the Internet to check email or social media, you can use the internet without cable or phone line such as DSL or satellite internet might be best for you.
However, determining your data requirements depends on your usage habits. Several things contribute to usage demands, such as the type of internet activity and the number of connected devices.
The internet speed functions somehow like a traffic highway, so the more users, the slower and the speeds. On the other hand, high-demand consumption such as video conferencing or real-time gaming needs higher rates and more monthly data.
iii) Determine your data requirements
Internet data operates similarly to your phone data plans in that you get a certain allotment of gigabytes (GB) to take you through in a month, depending on your online activity. Most importantly, some cable internet providers apply data caps starting at 250 GB.
If you're utilizing the Internet for light internet duties, you can use close to 50 GB per month. Heavy data users should search for a plan with around 500 GB of data or more. Additionally, if you surpass your data limit, providers issue a warning and charge a more data fee.
What Are The Best Cable Internet Service Providers?
1) Xfinity
Xfinity offers six cable internet plans, and there are comparable with the low cost prepaid internet services for home. The service gets spread in 39 states and Washington, DC, under the Comcast brand. The internet prices start as low as $29.99 per month, offering download speeds of 15 Mbps and upload speeds of 2 Mbps.
The top-tier plans cost $69.99 per month for 600 Mbps download speeds and 20 Mbps upload speeds. However, there are discounts given for self-installation, paperless billing, autopay, and one-year service agreements. The plans are limited to 1.2 TB of data and feature free security software and access to nationwide Wi-Fi hotspots.
2) Cox
Cox is the largest private telecommunication company in the U.S. Cox features five internet service plans that utilize cable and fiber optic technology. The plan's cost range from $29.99 to $99.99 per month for download speeds of up to 10Mbps and 1,000 Mbps.
Besides, the upload speeds start from 1 Mbps to 35 Mbps. Some extras include free antivirus and malware software. The Cox plans come with free access to 650,000-plus Wi-Fi hot spots. However, the plans cap out at 1.25 TB of data.
3) Mediacom
Mediacom provides several cable internet service plans with service availability in 22 states. Besides, the download speeds start from 60Mbps to 1,000 Mbps, and prices begin from $19.99 to $79.99 per month.
The Mediacom plans start with 60 GB of data, and if you exceed your data cap with Mediacom, you'll get charged $10 for every additional 50GB increment.
4) Spectrum
Spectrum Internet gets offered by Charter Communications, and its service is available in 42 states. However, its standard no-contract plan packs download speeds of 100 Mbps and upload speeds of 10 Mbps. The Spectrum plan's cost is $49.99 per month for one year for new subscribers, and standard rates apply after the year ends.
The fastest plan, Spectrum Internet Gig, delivers download speeds of 940 Mbps and upload speeds of 35 Mbps. You receive a lot of extras with Spectrum; in addition to unlimited data, you also receive antivirus software, a free modem and, as well as access to a nationwide network of Wi-Fi hotspots.
Read our related article, Cheap Internet and Cable No Deposit, for more high-speed and reliable services!
Bottom line
Cable internet is a popular choice for many homes due to its accessibility and affordability. The providers usually offer a range of speeds and high data allowances that can handle streaming, gaming online, and other internet tasks on multiple devices.
Notably, cable internet offers fast upload speeds, but the upload speeds are generally much slower. You need to understand your speed requirements as slow upload speeds can deter performance when dealing with data-intensive tasks.