Best Low-Cost Prepaid Internet Services for Home
Times have changed, and many people are working from home. Since the outbreak of the Covid'19 pandemic in late 2019, the world witnessed a lot of transformation in how people interacted. There was a need for physical distance, and companies, parastatals, and organizations advised workers to work from home using internet connectivity. People started to subscribe for prepaid internet services for home in large numbers, while others opted for postpaid plans. 
Most internet plans go for a month. That means that once 30 days are over, you will need to subscribe to a new internet plan. Your data balance for the previous program may expire or add to the next one depending on your service provider's terms and conditions. Some data plans may also come with voice call minutes and SMS bundles. You can save a lot of money on such plans since you will not have to spend extra money for calling and texting.
Millions of people rely on telephone service providers to give them internet services. Others rely on the wired internet service providers who use fiber optic cables to transmit internet packages to their customers. However, most people use wireless internet services. Numerous companies provide wireless internet home plans whereby people can comfortably surf the internet using their smartphones, tablets, and computers. Wireless internet is convenient and cheap to use.  
What is prepaid internet?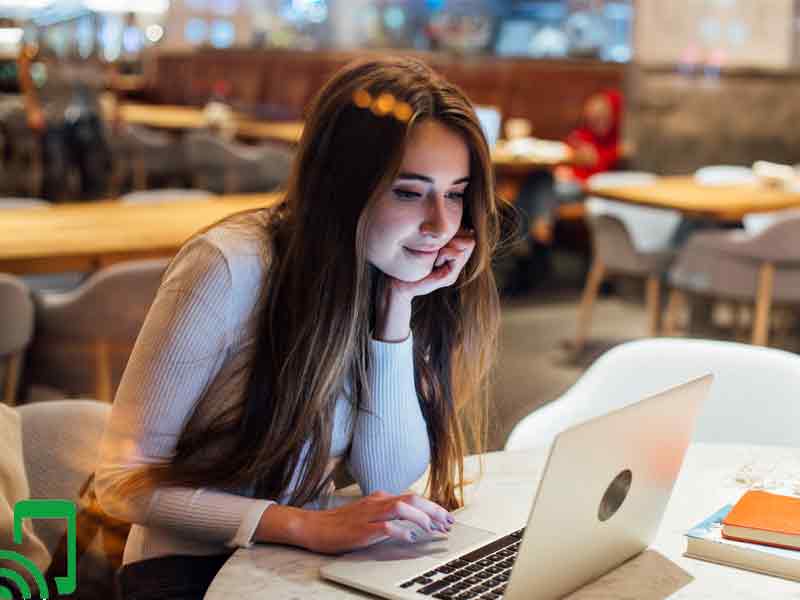 Anything which is prepaid means that you pay before you use the service. Prepaid internet is the internet that you pay before you use. If you plan to use, for example, 20GB per month, you can calculate the amount of money that can buy such data. Most internet service providers usually have elaborate lists for the plans they offer, the price, and the duration. There are daily plans, weekly data plans, monthly plans, and even three-month plans. 
Prepaid internet allows you to manage your data in that you only buy what you think is enough for you. However, the problem is that your plan may expire while you still have some unutilized data bundles.
How does prepaid internet service work? 
Prepaid internet allows you to purchase a particular plan for use. The plans have an expiry time. The amount of data you can get differs from one service provider to the other. You have first to choose your preferred service provider. AT&T, Verizon, T-Mobile, and Virgin, among others, are some of the companies you can choose for your data plan. You also have to determine how much data you need for a certain period.
Also, different prepaid plans have different usages. You may have a data plan with hotspot, video streaming, access to particular sites, while other data plans may restrict their use. You thus need to know why you need the data bundles.
Once you exhaust your data bundles in your plan, you can only continue enjoying the service by subscribing again. Also, remember that in most cases, the plans expire. If you buy a monthly data plan of 10 GB, and by the end of the utilization period, you have 5GB, then the remaining data expires. Some service providers may add the remaining balance to your next subscription.
Prepaid internet service providers may also allow you to renew your plan if you exhaust the data bundles before the expiry date. It means that you had miscalculated your data bundle requirement for the entire period. 
What to look for in a prepaid internet plan?
Before you settle for a prepaid data plan, there are various things you should consider to get the best services. These include;
1. Cost 
Different service providers have varying costs for their data plans. You can find that a data plan with the same amount of data is cheap at Verizon than T-Mobile. You have to check what various providers offer before deciding on the data plan to buy. 
2. Expiry date
Data plans have expiry dates. When purchasing an internet plan, do not be lured by the size of the bundle. Some service providers may offer you a large data bundle that will expire within a short period, and maybe you will not have exhausted the data. A plan with a more extended expiry period is better.
3. Usage
Get a plan that allows you to create a hotspot, stream live videos, make online calls, and so on. Of course, you need to have a purpose for your data to get the right plan. 
4. Connection speed
Before purchasing a plan, check the connection speeds. As we speak, service providers are offering 5G speeds. However, not all data plans allow you to enjoy 5G speeds. Internet speed is essential and should be a priority when buying your data plan. 
5. Extra services
Some plans come with voice call minutes and SMS bundles. If you make many calls or send a lot of messages, you need such internet plans. 
Which prepaid internet plan is best with low cost? 
The cost of a data plan varies from one service provider to the other. You can even get prepaid unlimited internet plans for a home that runs for a specific period. However, such internet plans are usually expensive in most cases. Some of the best internet service providers you can subscribe to their data plans include the following:
1) Best overall: Google Fiber
Google Fiber is one of the best internets that will never run slow irrespective of the number of users in your home. The company covers cities such as; 
Atlanta, GA
Austin, TX
Charlotte, NC
Chicago, IL
Denver, CO
Huntsville, AL
Kansas City, KS/MO
Miami, FL
Nashville, TN
Oakland, CA
Orange County, CA
Provo, UT
San Antonio, TX
San Diego, CA
San Francisco, CA
Salt Lake Valley, UT
Seattle, WA
The Triangle, NC
West Des Moines, IA
Google Fiber products include Gigabit Internet, wifi, Streaming TV ( 4K Ultra HD), and Phone internet. They have a fast and reliable Gigabit Internet for only $70/month. The plan includes wifi.
2) Best budget plan: Verizon FiOS prepaid
 Verizon FiOS is 100% fiber optic. Verizon FiOS prepaid plans include;
i) $39.99 /month
With this plan, you can stream and download movies as well as music and photos. Connection speeds are up to 200 Mbps. 
ii) $59.99 /month
The plan allows multiple users, binge streaming, and large files. The connection speed is 400 Mbps. 
iii) $79.99 /month
The plan is suitable for gamers and virtually seamless entertainment. It features Gigabit Connection, and speeds can be up to 940/800 Mbps. All the plans have no contract and no credit check. You can bring your router. Moreover, you will not need to deposit any money. 
3) Best availability: Xfinity prepaid internet
To enjoy the service, you need to buy a $35 modem. Generally, the starter kit includes Wireless Gateway, all necessary cords, and cables. The good thing is you need a one-time modem purchase. The main plans include;
$45 for up to 30 days 
$15 for up to 7 days 
The plans include a high download speed of 20 Mbps. To start using the services, you need to create an account at xfinity-prepaid. Refilling your service is easy either by Credit, debit, or prepaid card online;
At xfinityprepaid.net
Using their mobile app
Refill with cash at any local retailer.
There are no hidden fees, contracts, or deposits. 
4) Best for getting started: Cox Straight-up Internet
Cox Straight-up gives you a prepaid internet service for a $50 per month internet plan with no annual contracts, no credit check, and no hidden charges. You can leave the service anytime you want.
You will get a free wifi modem and installation. Once you subscribe, you will surf the Cox Straight-up internet with up to 25 Mbps download speeds. You will be able to stream on multiple devices without buffering.
Other plans include;
$99.99/month with up to 940 Mbps connection speeds 
$79.99/month with up to 500 Mbps connection speeds
$59.99/month with up to 150 Mbps connection speeds
$39.99/month with up to 50 Mbps connection speeds
$29.99/month with up to 10 Mbps connection speeds 
5) Best DSL plan: CenturyLink price for life 100 Mbps
The plan costs just $49/month. The connection speeds of 100Mbps are enough for Work from home and online shopping; you can connect multiple users and devices, stream numerous HD movies. There are no contracts or rate hikes. The rate may not change if you keep the plan. Probably that is why they call it the CenturyLink price for life. 
Get the My CenturyLink app and control your network privacy and security right on your smartphone. The wifi is secure as it has built-in security, privacy, and parental control tools.
Read More: CenturyLink c1100t Specs. We review the c1100t Wifi Router to help you make the right decision for your needs!
Prepaid Internet Pros 
There is no signing of contracts or having compulsory bills to pay.
You can terminate the plan anytime you want. It is not a must to renew your data plan once the current one expires.
Charges are straightforward and no hidden fees. If a plan costs $50, then that's it. 
You don't need credit checks to subscribe to a plan. Your money talks. 
You can easily manage your internet by buying as little as you can. 
Prepaid Internet Cons 
Your data plan may expire before you use it all, thus leading to loss. 
If you plan to use your plans with a computer, the required equipment can be costly. 
Prepaid data plans are not suitable for heavy data usages.
You may run out of data unexpectedly, thus inconveniencing you.
How can I get discounts on an internet service? 
Prices may be flexible and not as you see them on your service provider's website. The truth is that you can call your customer care and ask about discounts on your data plans. Companies value their customers very much and would not like to lose even one. 
Another solution will be to regularly do your research on various internet plans that different service providers have. Most of them always review their prices and may have occasional offers to attract their customers. If you find a better plan with a different carrier, call your current service provider and ask them to cancel your existing data plan.
Of course, they will ask you why you are doing so, and you will tell them that you found a cheaper one. You might be lucky as the service provider may decide to give you some discount to keep you as their customer. 
Bottom line
Prepaid Internet plans allow you to pay for a data plan before you start using it. There are various low-cost internet service providers, and all you have to do is research the available offers before deciding on the company to use. You also need to understand the purpose of your data plan. It helps you to purchase the right one and for a suitable duration. Be always on the lookout to benefit from discounts.