How to get Comcast Cable TV for Low Income Families in 2022
With over 20 million subscribers of Comcast TV services, they have by far become the best TV provider in the US. The subscriber numbers tend to rise over the years since Comcast tends to offer more and more amazing features into their network. Despite having criticism of false advertisement on their network they have raised to offer some amazing services with regards to the internet connectivity and more so the Comcast cable TV.
Despite the Government offering free phones and plans to needy Americans, it is quite hard to find free cable TV for such people too. There are some instances of discounts on plans and even promotions whereby you can win free services for a month but it is rare to find cheap and consistent cable service providers in the US.
However, this has greatly changed with Comcast Cable low-income which offers consistent and affordable TV and an internet connection to eligible customers. Is the Comcast low-income cable TV deal really worth it? Well, this article will help you understand how it all works, how you can get one, what people say, and much more information regarding Comcast Cable TV. So, read more on this article to learn whether Comcast Cable TV is the right option for you.
How does Comcast cable TV work?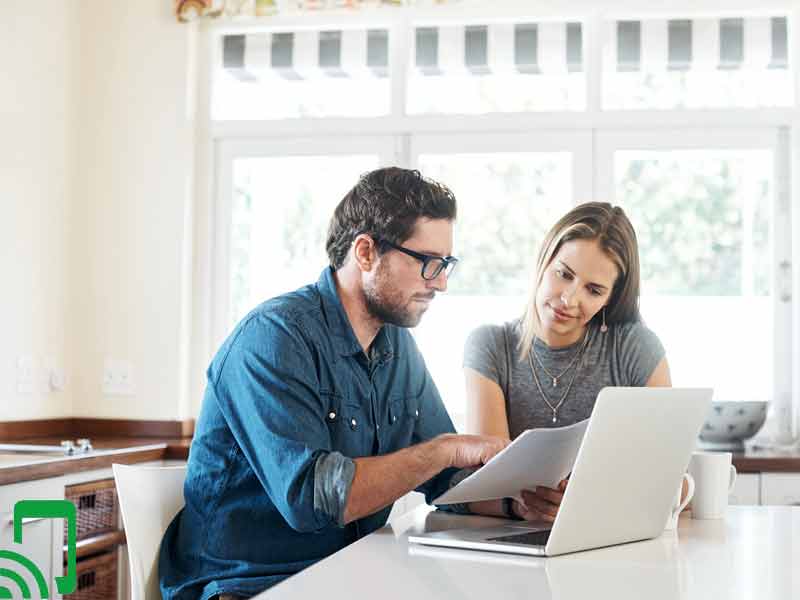 Cable TV is not something new to Millions of American homes. The cable TV is a system in which Television programs are broadcasted to the TV sets or decoders of subscribers via cable rather than the broadcast signal.
In the past, radio-frequency and coaxial cables were commonly used to transmit the TV programs but there have been tremendous changes to such services with the rise of new techs like fiber-optic cables and light pulses. Cable TV is quite common to many people since:
Very affordable
You get constant TV signals
Easy to maintain and install
They do not require too much technical expertise
You can get cable TV and internet simultaneously
So, if you are looking to get cheap cable TV and internet packages, well Comcast may be the right option for you
Who qualifies for Comcast-low income cable TV?
Qualifying for a cable TV is somehow similar to that of getting a free touchscreen government phone. There are two ways you can qualify:
i) Through income
If your income is below 135% of the federal poverty levels, then you may qualify for the low-income cable TV. The income percentage may vary by each state so it is best to call them to learn if you qualify or not.
ii) Through participation in federal assistance programs
There are some Federal aid programs which can be a gate pass for you to get discounted deals on the cable TV. If you have participated in the following programs:
Medicaid
Housing Assistance
The national school lunch program
SNAP
Social security income and others
During the application process, you will be required to submit a document of proof attached with the application form in order to prove that you are eligible
Read our related article on Cheap Internet and Cable No Deposit options! We share our favorite providers for fast services.
iii) If Comcast is available in your area
Sadly the low-income cable TV is only offered to people where Comcast TV is covered. If Comcast is not available in your area, then you should consider other options.
iv) You should not be an existing Comcast customer
Current comcast deals for existing customers will not get the cable TV for low income. You should not have used their services for the past 90 days and have not subscribed to any of their services (internet or TV under Xfinity).
v) No outstanding debts
You should not have an outstanding debt that is less than a year old. Families with a debt of over 1-year may be eligible for the cable TV and also internet connection.
These are the eligibility requirements as stated by Comcast. You should, however, contact them to learn more on the eligibility since they tend to change from time to time.
Read More: Cable With No Down Payment and Bad Credit. If your credit is poor, these services don't mind! Here are the best providers to get started with.
How to apply for the Comcast low-income cable TV?
If you are looking to apply for the affordable cable TV, below is a step by step guide you can follow;
Step 1: Check if you qualify
Earlier in the article, we discussed how you can qualify for the cable TV services. There are also some prevailing circumstances like pandemics where customers can even qualify without the requirements mentioned earlier.
Step 2: Submit your online application
Once you have the required documents for the application, you will be required to submit it through their application portal. It is, however, unclear whether they allow paper application but you can call them to learn more.
Step 3: Approval
If you are approved, you will receive a call, text, or email to know that you have been approved. The approval process takes a very short time unless there are some issues with the document submitted. If there are any issues, you will be required to re-submit your documents again or whatever the customer care or approval person will tell you to do.
Step 4: Installation
Installation is done 5-10 business days after your application has been approved. It also takes a very short time for the process and there are no installation fees. You are also assured of dedicated customer care support as long as you are using cable TV services.
Comcast low-income cable TV plan
Xfinity under Comcast offers 3 types of plans which you can choose from. They are actually known to offer the most affordable deal with regards to cheap cable TV. The Comcast digital decoder is also very efficient. It has the following amazing features:
Very robust
It can hold 100+ recordings at HD
Netflix integration for the X1 DVR
Voice-control remote
Now let us look at the plans you can consider:
1) Digital starter plan
This plan offers you 140 channels. The cool thing is that with this plan, you get 25 top channels available in all cable TV providers like AMC, USA, ESPN, TNT, and much more. The plan costs $49.99 per month and you can pay an extra $10 per month if you are looking not to get into a contract
2) Digital preferred plan
This plan costs $59.99 per month and you get the same perks to the digital starter plan but the number of channels is increased to over 220. You can also pay $10 per month if you don't want any contracts.
3) Digital premier
This plan gives you over 260 channels and costs $104.99 per month. You, however, get a high-quality XDR with several digital integrations to allow you to access the internet and enjoy other great perks.
Can I get free internet on Comcast cable TV?
No! You cannot get free unlimited internet. However, you can get discounted internet if you prove that you are eligible for it.  Currently, Xfinity under Comcast runs an internet service promotion whereby you get free internet for the first 2 months when you qualify.
The eligibility is similar to that of the low-income cable TV services but you should contact them to learn more about the eligibility requirements since they change from time to time.
The cheap internet comes with the following perks;
Efficient parental controls and WIFI management
Advanced security features to block phishers and any cyber threats
Reliable tech support
No cost on equipment upgrades if you use the equipment from them.
You can apply for the low-income internet alongside the Cable TV plan and get to enjoy the internet and TV at insanely affordable prices.
See our related article on How To Connect Landline Phone To WiFi Router. Step by Step guide to save you time.
Is Comcast low-income cable TV available nationwide?
Comcast is available in 40 States as of 2020. To know more about their coverage, you should visit xfinity's website whereby you will insert your zip code to see whether your state is covered. All the States in which Comcast covers allow people to get low-income cable TV as long as they qualify for it.
However, you should also read customer reviews for people who use Comcast within the area to learn more as to whether they offer stable coverage and if you want the internet, they should offer stable and high-speed internet connectivity.
Should you re-certify for the Comcast Cable TV after 1 year?
In many situations whereby there is a low-income deal especially for mobile phones, you are required to re-certify for the services after one year. This is with efforts to remove everyone who are not of low-income and is enjoying the discounts so that other people in need can benefit from it.
As for Comcast, re-certification is done in a unique way. You are simply required to submit your updated documents of proof in line with the eligibility requirements. After this, you will continue to receive discounts on cable TV plans.
If you do not qualify, you may get standard pricing for the TV plans which will run throughout the year until you can re-apply for low-income Cable TV services seniors if you are still eligible.
Pros of Comcast Low-income cable TV
1. No contracts
Xfinity's Comcast offers its services under no contract terms if you pay an additional $10 per month. This is quite beneficial to people of low income since you never have to worry about termination fees in case you fail to pay for the monthly billing. It also give you a chance to easily switch to another service provider when there is a better deal on the table.
2. Affordable
Comcast Cable TV services are very affordable and you get high-quality services. The prices hardly go up and if they do, you are assured of even better services.
3. Dedicated tech and customer care support
Comcast is known for its reliable customer care team. Many reviews suggest that the team has good communication skills and they offer the best onsite technical support in case the XDR is faulty or there is an issue with the signals.
4. Easy application process
Applying for low-income cable TV services is very simple especially in this current digital era. All the application is done online and you never have to worry about going to retail stores which will waste a lot of time and the approval process will be slow.
5) No biasing of locations
If you have applied for a free government phone then you can agree that some locations may receive more talk, text, and data units compared to others. However, this is not the case for Comcast's low-income cable TV.
Their low-income services are equal in every State and so is their pricing. The cable internet is also at constant pricing in all the States covered and so are the internet speeds
Cons of Comcast Low-income cable TV
1. Internet speeds
Comcast claimed to be offering stable and fast internet speeds with no throttling or data caps since it is fiber-optic. However, it turns out that after using the internet up to a certain point, the speeds are slowed for the rest of the billing period. If you are a heavy internet user, then Comcast internet connection may not be the best option for you.
2. DIY installation is quite technical
Comcast offers a DIY self-installation kit that goes for around $29.99. If you are not good at technical stuff you may find yourself stranded and it may take time for you to install the decoder which is quite frustrating
3. Extra fees may spur up quickly
At some point, customers noted that extra fees may come about which the purposes are not known clearly. This, however, is unlikely to affect those who applied for the cable TV for low income because the prices remain constant most of the time.
Read our related article on the BEST No Contract Television Services! See what services you can try and cancel at any time without penalty.
Bottom Line
Comcast Cable TV for low-income has helped many Americans have access to TV and also the internet for some cases at very affordable prices. You also never have to worry about any contracts and are assured of a reliable technical support.
Applying for the Comcast low-income cable TV is also very simple and the approval takes a very short time. You are also assured of stable pricing on the TV plans despite the abrupt fees that are likely to not affect people of low income. To apply for the comcast cable TV visit their website to learn more.