The Best Comcast Cable and Internet Deals
You can agree with me in these tough times, and it is hard staying home all day long as you are used to doing working and going out with your friends. To pass the time, you can browse, so you need a stable internet connection with that in mind. If you don't like staying glued to your screen, you can decide to take a walk outside or stream your favorite TV shows. Many individuals have a perception that subscribers to cable services, and you need to pay much to enjoy various TV channels. The truth is that for a small amount, you can enjoy over 150+ channels. To enjoy such services, let me take you through Comcast Cable and internet deals.
Comcast, commonly known as Xfinity, is among the top internet services providers in the US and offers top-notch cable services to its customers. The good thing about the company is that it is accessible in every part of the country. You get to enjoy fast internet speeds, and you can gauge with other service providers, and you would notice the difference. The service providers have deals for everyone, such as Comcast internet deals for new Customer, reliable internet bundles, and subscribers.
No need to worry if you are on a tight budget as Comcast got your back. The Comcast Cable TV for low-income families is readily available and affordable, so no need to worry about a massive bill at the end of the month. This article will guide you through the ideal Comcast Cable and internet deals they have to offer and various features each comes with. Also, I'll guide you with some tricks on negotiating for a good deal as a customer. Let's check them out.
What is unique about Comcast internet services?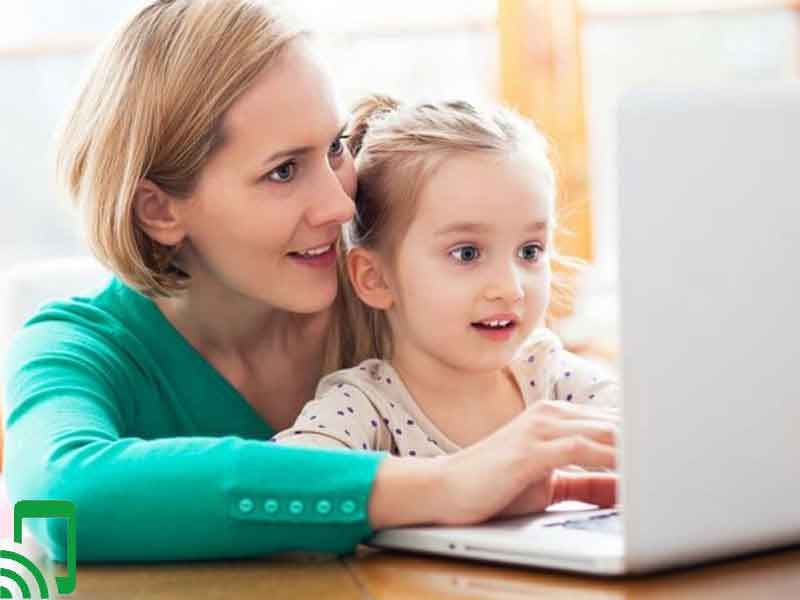 What makes the Comcast internet services enticing are that the company offers various internet plans to its customers so that you can easily choose the ideal bundle that suits your pocket. Even though they have different internet bundles, you still get to enjoy fast and reliable internet speeds of up to 1000Mbps.
You can get the ideal plan, for instance, a gamer can acquire a recommendation on which plan to subscribe to, and it shall suit your needs efficiently. The Internet Services provider (ISP) comes with five internet packages with the lowest, Xfinity Performance Starter you enjoy 25Mbps for only $29.99.
The premium plan called Extreme Pro you get to enjoy the fastest internet speeds of 600Mbps at only $79.99. Instead of getting various bills on each service, you have subscribed to Comcast has it made it more comfortable as it comes with plans that contain everything so that you can pay once.
How to negotiate for useful internet and cable deal?
Comcast is a nationwide company, and with that, it highly acknowledges it, customers. You might think I am joking, but Comcast spends millions of dollars acquiring new customers and would be bad for them to lose their customers.
To get a good deal, you need to be good-mannered to talk to the representative as they have a terrible day answering notorious customers, so you need to speak them sweetly. Before you contact them, you need to have done extensive research on the promotions to negotiate the deal without tapping out confidently.
Once you have done these, make a plan and call them and tell them to transfer your call to the cancellation department as they have access to the best deals and authority. If you have a good payment history, you have the upper hand, as Comcast highly upholds their loyal customers to get a bargain for the services you want.
Comcast Cable and Internet services fees
Even though you get to enjoy high-speed internet without a contract, there are some Comcast fees that you can't run away from them. For professional installation, it goes for $89.99, and you can get the services even at night or weekends though beware that the pros installation fee might vary in some areas.
You can get a self-installation kit for $15 that's mailed to you or even negotiate for a free Comcast self-install kit. Make sure you need to understand the one-time fees that you are subject to, like the activation fees, and you need to negotiate the costs if possible.
Lastly, you need to beware of a termination fee, although a 30-day "money guarantee" period is subscribed to a 12-month plan, after that you are to pay a fee to the remaining months of your subscription service contract.
The ideal Comcast cable and internet plans
1) Comcast Xfinity internet plans
Before we go through the internet bundles offered by Xfinity is that the charges vary according to your location. Xfinity offers seven internet plans that are affordable and have good speeds. Below is the internet services provided;
i) Performance Starter
The plan goes for $24.99, and you get to enjoy fast internet at speeds of 25Mbps for the first 12-months.
ii) Performance Plus
You get to enjoy internet speeds of up to 60Mbps and only go for $39.99, and you can stream your favorite TV shows.
iii) Performance pro
This a plan ideal for a gamer as you get to enjoy speeds off up to 200Mbps, and it goes for $70 only.
iv) Blast Pro
You get to enjoy 300Mbps for only $80, and you can stream music and movies on your favorite platforms on various devices.
v) Extreme Pro
If you need to fast internet for huge tasks, then Extreme Pro is ideal as you get to enjoy internet speeds of 600Mbps for only $60.
vi) Gigabit
You get to enjoy 1000Mbps of internet speeds at only $84.99 to attend to your work swiftly.
vii) Gigabit Pro
Although it is high as it goes for $299.95, you get to enjoy 2000Mbps, of which you can connect with up to eight devices, and it has no term agreement.
2) Comcast Internet and TV bundles
At Comcast, it has come up with a way of sorting out having several invoices for different services that you need to pay individually. The solution to this was the introduction of the packages bundled with various services. Currently, it offers three packages namely;
a) Comcast Xfinity double play bundles
In this package, you get to the cable TV and internet services offered. In these bundles, you choose from four options with the cheapest going for $90 for 15Mbps internet speed and 140+ channels to watch. The premium option goes for $130 that offers fast internet speeds of up to 150Mbps and enjoys over 260 channels. The only downside to the options is that the offers may vary in different areas. Visits their website see the bundle.
b) Comcast Xfinity triple play bundles
In this bundle, it comes with ideal features that you will love. You get to enjoy free unlimited nationwide calling to stay connected with your friends and family. It comes with four options with the cheapest going for $100, and you get 150Mbps internet speed and over 140 channels to keep your entertainment thirst quenched.
The premium plan goes for $140, and you get $140 for the first two years with speeds of up to 250Mbps and 260+ channels to watch. Visits their website see the bundle.
c) Comcast Xfinity quad-play bundles
Although you get superb services at an extra fee, it is worth the buck if it gets your job done. Here you get to enjoy fast and reliable internet speeds for hefty internet tasks. In these bundles, it comes with over 260 channels to watch on the Cable tv, and you get to enjoy fast internet speed of up to 1000Mbps suitable if you do hefty uploading works such as streaming, online gaming, file uploading among others. You get excellent home security add-on and essential equipment to account for the large sum of money paid. Visits their website see the bundle.
Bottom line
At Comcast, you get to enjoy fast and reliable internet speeds at an affordable price. If you love watching various TV shows, then no need to worry as you get to enjoy numerous channels of over 400+ to stay entertained all day long in these tough times.
The Comcast cable and internet deals are highly affordable, and you can quickly negotiate an agreement with the customer care if you are on a tight budget. You can get Comcast compatible modems to hotspot internet to various devices around and your household.
In terms of customer care, you will be disappointed, and many customers have raised concern over the customer care, I hope that the services get to be improved. I hope I've answered your burning questions, and you can easily subscribe to the ideal services.
Feel free to share your thoughts over their services and your experiences with their services. In these tough times, ensure you stay safe and stay home to flatten the curve.