The 35 Ways To Get Free Government Internet And Laptop
Over the past few decades, there has been a very positive change in tech. Phones and laptops have become essential tools for business, education, entertainment and most of all research. Research done by several organizations show that most people lack laptops because of low income which is quite devastating. However, this has come to change with the inception of free Government internet and laptop issuance.
The Government is working with several organization to help people who can't afford laptops to get them for discounted prices and if you meet some requirements, you can get thee device for free. There are some eligibility rules which are quite similar to the free Government phone services. The free laptops have proven to be very helpful especially for students waiting to join campus or high school. The good thing is that you don't have to renew your eligibility every year since the laptop will be fully owned by you.
This article aims to give you more details regarding the service providers who offer these free laptops. You will also get to learn on how you can apply the smart way in order to get this laptop without going through a long process. So, read ahead for more exciting info!
Who qualifies for a free laptop with internet?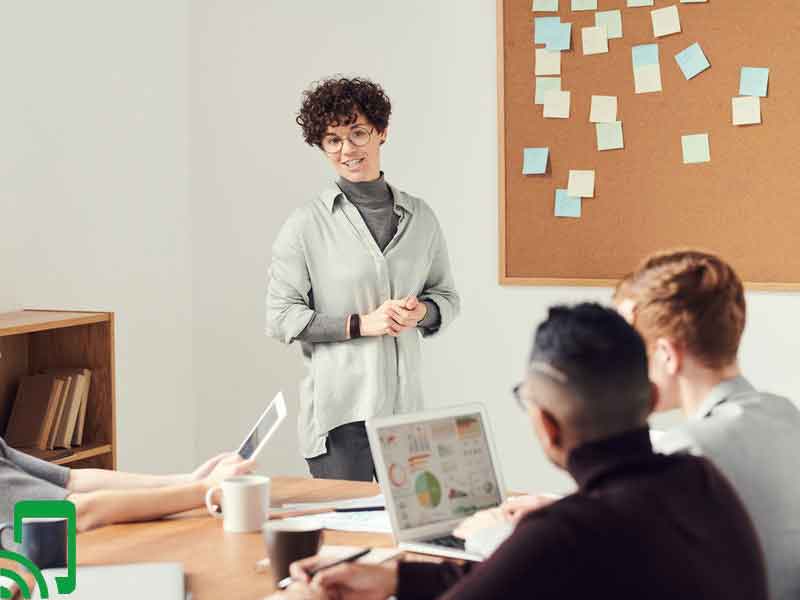 The eligibility for a free laptop relates to the free Government phones. However, the differences may come about wit the requirements since this program is not fully operated by the Government.
Almost all free laptops are offered by NGOs and they have some strict requirements that may vary from company to company. For the Government side of it, they always tend to check on the income. If it is below the poverty income level, then you have high chances of getting a free laptop and internet access. Another pro is if you have participated in Government aid programs as this will also boost your chances.
For the organizations that offer the free laptops, they will depend on the Government's data to check on whether you qualify. You should also submit documents to show that you truly qualify for this service.
Documents like;
W-2 forms
Proof of Government aid programs
Income proof documents
Last billing statements
If the documents submitted are legit, then you will qualify for the free laptop service.
How do you apply for a free laptop?
Here is a step by step guide on how you can apply for the free laptop very easily. Following these steps will make your work easier on getting the laptop faster. However, these steps do not guarantee you of getting the laptop since policies vary from each service provider.
Step 1: Check eligibility
We talked earlier on what it takes to qualify. Make you meet these requirements and they match with your service provider's option. If you do not qualify you can consider looking into another carrier and learn about their eligibility requirements.
Step 2: Choose a free laptop provider
There are several free laptop providers across the US. You can consider one that suits you perfectly depending on several factors that favor you. Some of the factors may include;
The application process should be simple
They should have good reviews on their services
They should have a dedicated customer care team based on their reviews
Your application should be processed faster and get an approval feedback within a week or two
If a company can meet some of these requirements, then you can consider applying to it. We will learn more on some of the best laptop providers which you can choose from.
Step 3: Make an application
Once you have chosen the service provider of your choice, then you will need to apply. Remember to submit legit required documents during the application. The application cam be done by paper application which is the most recommended option
You can also apply via email or online but that depends on whether the service is available from the service provider.
Step 4: Collect your laptop
If your application is approved, you can collect your laptop within the designated time. At most times, the laptop may be shipped directly to your physical address. The collection depends on how long it takes for your application to be approved.
How can I get a free laptop from the government?
Laptops have become an essential tool for offering a wide range of digital services. The Government has been working tirelessly to bridge the digital divide with regards to the provision of free government phones. Since the launch, many people have benefited from free phones with the help of several lifeline providers in the US.
To encourage more digital activity, the government in partnership with some organization has sought to provide free laptops to everyone who qualifies for it. The eligibility requirements remain the same as that of the free phones and plans. The organizations that offer free laptops include:
Computer with causes
Everyoneon
Smartriverside
Freecycle
The on it foundation
Assisting people in need etc.
All these organizations allow you to apply for the laptop through their online platforms and there are no fees to it. Below are some simple steps you can follow to apply for the free laptop from the government:
Step 1: Choose an organization that offers free laptop in your location.
Step 2: Check eligibility requirements.
Step 3: Fill in the application form and attach documents to show eligibility.
Step 4: Wait for approval.
Step 5: Collect the laptop.
Once that is done, you will be able to collect the laptop from the nearest free government laptop stand or office!
How to apply for free government internet?
We all know that the internet has become a great asset that offers a wide range of services. The internet has brought a revolutionized way of communication, learning, entertainment, and much more. Despite it being so important, some people still don't have internet access due to low income or coming from a poor household.
If you are in such a situation, the Government is here for you. The Government in partnership with several organizations is offering free or discounted internet to every household that proofs eligible. If you meet some eligibility requirements like:
Income below 135% of the federal poverty income level
Participation in federal assistance programs
Then you can qualify for the free internet offered by some well-known service providers like Comcast, Spectrum, Xfinity, and much more. To apply for the free internet, you should visit a service provider of your choice after which you should follow their instructions on how to apply for the free laptop. Once your application is approved, you will be contacted for the installation process.
How to get free computer and internet for low-income families
Free internet from the government without a device to connect to renders the free internet useless. Since the piloting of offering free internet, the free government computers program has also come to life with efforts to provide people with devices to use on the free internet.
If you have never applied for a free computer or internet from the government then I will give you a complete guide on how you can get both of them:
1) Free government computers
If you are looking to get a free computer, here is how you can apply for one:
Step 1: Choose an organization that offers free laptops: Some of the renowned organizations
Step 2: Check eligibility
Step 3: Fill the application form
Step 4: Approval for the free computer
2) Free internet from the government
If you are looking to get free internet from the government, here are is a simple guideline you can follow:
Choose a service provider
Check if you qualify
3) Fill in the application form
Choose an installation date if you qualify
So the process mentioned above is a simple guide to get both free internet and computer from the Government. Note that in some cases, you may only get discounts on government computers and the internet.
Are there any contracts for free Government laptops?
With a free laptop, you are not tied down to any contracts at all. This is because the company that offers this laptop gives it to you for life. However, a contract may come about between you and the free internet service provider. Basically, the internet service provider also issues some of the free Government touch screen phones.
Being in a contract with your ISP does not mean you will be paying for the internet. It means that you will have to re-certify that you are eligible for getting their services after one year.
If their services have some perks like poor internet connection or no internet at most times, you can opt out and choose another service provider without paying any termination fees. Companies like that offer free internet with cable can be a good option to provide internet to your laptop.
Is The Government Really Free Internet And Laptop?
Yes, obviously, the USA's federal governments offer free internet and laptop for their people who are not bear the internet or laptop costly. Besides, as a US citizen, one has rights to pay taxes, and as a patriotic citizen, it would not hurt you in having to obtain that free deal for yourself. The federal government free dealings are offered in all niches based on various factors set by the federal government.
Whatever, if you require a free internet and laptop from the us government, then you will have to obey some eligible criteria. Some of the decent programs one may get free government deals include; stamps, welfare, and Medicaid. The department of telecommunication has recently been actively providing government phone and internet services at a subsidized rate and almost to none fee.
The federal government's benefits program is utilized to help low-income earners cover necessary living expenses like food and healthcare. The USA's authorization creates and provides funds to the state to run major assistant programs that one may benefit from. Some of the state free scheme include; SNAP- supplemental Nutritional assistance program for fundamentally Food stamps.
Medicaid for healthcare, housing welfare, or subsidized housing as well as LIHEAP– Low Income Home Energy assistance program. These organizations in place to ensure that the US citizen receives free deals from the government. However, let's look at some of the eligibility rules available to determine whether one can benefit from it.
All plans have income limits; one should be a US citizen for some programs while others family size and resources may matter for assessments. They are getting to understand how these government free deals can save your cost of living and ensure a considerable lifestyle. However, in this article, we focus on how one can benefit in terms of technology without paying a dime or having a small fee in place.
Read More: Buy Now Pay Monthly Laptops. Discover which laptops are best for financing in 2022!
Which organizations offer the best free laptops?
Here is a list of the best organizations that provide free laptops as of 2020.
1. How to get a free computer from dell
We all know that getting a free laptop even from the government requires a lengthy process that can be quite tiresome. However, Dell and some other companies may be the best option to go for if you are looking to get a free laptop directly from the manufactures.
Dell is acknowledged to make quite amazing laptops and computers and they vary for mid-range to the flagship. Since their inception, they have had a successful journey in the sales of their devices and other products.
There are many simple ways in which you can get a free laptop from Dell and here are somethings you can do to get one:
Request to review their laptop if you are a tech blogger and you can get one for free
Follow their social media channels to learn on marketing promotions on how you can get a free laptop from them
You can get a free dell laptop if your school or organization partners with them to offer free laptops to the members of that institution
You may also get a free dell laptop if you apply for it directly from a free government laptop provider.
Participating in competitions organized by Dell
In case you fail to get a free dell laptop, then you should consider discounted offers from several market places.
2. How Get A Laptop For Free From Computer with Causes
First on our list is this amazing brand that offers free laptops not only to individuals but also organizations that are in need of them. They have a simple application process and you don't have to worry about any delays on getting the device.
As for the customer care, they are very proficient and will be able to help you in any times of need. The application process is very simple and can be done from their website.
3. How Get A Laptop For Free From Freecycle
Second on our list is Free cycle which is an organization based on business people. The organizations provide free things ranging from laptops to phones for people who seem to qualify for them.
Luckily, their services are offered globally so if you are a US citizen and are in another country, you can still apply and get the laptop easily. The application process is very simple and can be done straight from their website.
4. How Get A Laptop For Free From The On Its foundation
Opportunity Necessary to increase technology is an amazing organization that you can get your laptop from. They do not only offer free laptops but also free training on using the computers.
If you are looking for internet for low income families, then this is a service provider which you can opt for. For anyone to qualify there should be a student with K-12 at a public school who benefits from the free Government lifeline programs like free or reduced lunch. Check out The On Its foundation website to learn more
5. How Get A Laptop For Free From Alliance for Technology
Alliance for technology is another stunning service provider which recycles electronic gadgets and gives them out for free. They work in over 80 locations across the US and the application process is very simple
Also, there are no delays with regards to receiving your device according to most reviews. Start applying by checking out their website today!
6. How Get A Laptop For Free From The world computer exchange
This is another stunning Global organization that offers free computers and laptops to eligible people across the Globe. If you live in the US, shipment is likely to be faster but most people say the Application and approval process takes a long time.
They have a simple application process and you are not tied down to any contracts. The customer service is impressive and they will always deliver your laptop within the stipulated time. For any inquiries, check out their website for more details.
7. How Get A Laptop For Free From Interconnection
Interconnection is a very reliable platform for getting are laptop and internet. They also offer desktops at very affordable prices. Worried about contracts? Well at Interconnection there are no contracts at all. They also sell laptops at very affordable prices. You can check out their website to see if you qualify.
8. How Get A Laptop For Free From National Cristina Foundation
Last on our list is the Cristina foundation. This is an organization dedicated to offer and promote tech across the US. They have a simple and secure application process. If you qualify, you get a free laptop and internet within your area.
Check out Cristina's website to learn more.
9. How to get a free laptop from amazon
Amazon is one of the biggest retailers across the globe. They are known for their wide range of services and products at ridiculously amazing prices and has millions of customers entrusting them.
If you are looking to get a free laptop, then Amazon may be a good option to start with. Amazon has a student pack offer in which you can get a Chromebook at a discounted offer from their online store.
Aside from the discounts, you may also get a free laptop from them through their charitable program. The program, however, does not focus greatly on offering laptops but rather on other philanthropic activities like healthcare among others.
Other ways in which you can get a free laptop from Amazon include:
Applying for their promotional offers
Working with them especially for the Amazon web services
By getting to their competitions in which they may offer laptops as the price
You should also not use any fraudulent means to try and get a free laptop from Amazon. This may lead you to be prosecuted. Sadly in most situations, rarely do people get free laptops from Amazon. However, you can get discounts from many of their laptops sold on their online store. Visit www.amazon.com to learn more!
10. How to get a free laptop from apple
Free laptops are something not quite easy to find. IN most cases, free laptops are offered by charity organizations, or you may inherit one from your friends or family members. What if I told you there is a legit way to get a free laptop from Apple?
Apple is known to be among the world's largest manufacturer of laptops, computers, watches and much more. If you are looking to get a free laptop from them there are many ways you can get one and some of them include;
Through promotions and offers which run across specific times of the year
By working with them especially as a software developer. You can get a free laptop but only to be used for work purposes
Through hackathons and bounty programs hosted by them or an organization working with Apple
Through charity organizations whereby they may offer free laptops and other devices to needy people
You can visit their website to learn more about what they are doing to offer free laptops. Some dealers may also offer free apple laptops under refurbished conditions.
11. How to get a free laptop for homeschool
If your kid is being home-schooled or you are simply taking a course that does not require a physical presence in the school, then you can get a free laptop from the government.  One particular organization that offers free and discounted laptops to home-school is the notebooks for students.
NFS has partnered with Microsoft to offer free laptops to everyone that qualifies for it. They Laptop being offered comes with a great deal which is:
Free 4-year warranty
Fast shipping if you qualify
Reliable technical support
You can visit their website after which you will choose a computer which you can customize by adding new features at your own cost. Before sing out, you will be required to:
Submit a home-school membership association card
A letter from an umbrella home-school group
Letter from the school district or State
Once that is done, you should wait for the feedback to see if you are approved or you will have to submit other documents.  You can also visit your nearest district education center to learn more about how you can get a free laptop for home-school.
12. How to Get Free Internet and a Refurbished Laptop from PCs for People?
There is a straightforward method to acquire free internet and a refurbished laptop from PCs for people. PCs for People is one of the non-beneficial organizations which offers its refurbished computers and low-cost internet in-stores and online. Qualified recipients can get complimentary laptops.
This organization distributes equipment with Windows 10 licensed copies since it is a refurbishing organization registered with Microsoft. If you live nearby their stores, they recommend stopping by to collect your computer or internet hotspot in person.
Their expert staff can help you answer questions and provide helpful information on your new device. The best part is that this company even offers a free unlimited internet plan for eligible applicants. Besides, suppose you do not live within a reasonable drive of their stores.
In that case, their online store offers free shipping to all states of the US. Whatever you purchase from online or in-store, confirm to check on which eligibility documentation they accept and head to their Facebook page to observe if they have any promotions available.
13. How Get A Laptop For Free From St Vincent De Paul?
In the United States of America, you may be capable of getting a free laptop from a non-profitable organization called St Vincent De Paul even though a partnership with Inter-Connection. It is one of the most comprehensive refurbishes of used computers in the US, and this organization is now collecting functional laptops and cell phones at St. Vinnie's five thrift stores in King County.
The computer gadgets are then refurbished and distributed at very reasonable prices to low-income neighbors and free groups. While numerous of the groups are located here in Puget Sound, InterConnection also distributes refurbished computer equipment all over the world, which could be used for operate or playing games as Over-watch.
Besides, they will direct you to your own state's St Vincent De Paul. You will be capable of seeking all the prepared services you can adopt for free in the place you live in. And, inform them of your requirements, and you never know, you may be efficient in availing of a free computer in the soonest possible moment.
14. How Get A Free Laptop From United Way?
United Way is a non-profitable organization that assists with a massive array of concepts through its program called 2-1-1. This foundation combines you to local resources in your own area. This is a confidential, free service that will support getting you a free laptop in your state—all you require to get on their website is United Way dot org.
15. How Natural Disaster Relief Sometimes Involves Getting A Free Laptop?
If you live in the USA with a lot of hurricanes, snowstorms, or any extreme weather situations for that matter, you may be authorized to get a free laptop. If you were included in a wildfire and lost your belongings, including your computer, for instead, all you need to do is visit Disaster Assistance dot gov to avail of a free laptop.
16. How Get a Free Laptop From Get Causes?
A single charity group called Get Causes acquires computers and laptops donations to provide them to people who require them for free. The eligibility necessities to get a free laptop from getting Causes to get involved if you were an expert or member of the military can you take an open notebook.
If you live in a lesion woman's shelter, you will also be compatible with a free laptop. Those that have evidence that they are part of a low-income family can also obtain a free laptop from Get Causes. Moreover, all you need to do to look for if you can get a computer is fill out the form online.
You can illustrate about what conditions you are in and why you specifically need a laptop on the structure. Find out if receiving a laptop device for free from With Causes will affect any other profits assistance you may be getting from the government.
17. How to Get a Free Laptop from the Open Education Database?
If you attend particular colleges online, you may be capable of getting an iPad or laptop. And, you apply and qualify, check to see if the tuition costs were not hiked up to make up for your free devices. Make sure to check which schools do allow free laptops or computers for college.
You can observe a list of colleges online that give away free machines when you check the Free Education Database website. Also, This makes it simple for you to avail yourself of free government data and laptop in the performance you are attending college online.
18. How Get a Free Laptop From The Goodwill organization?
With a motive to change lives and protected employment chances, this organization will do anything to help the underprivileged and the people who succumb to the lack of facilities. They accept different donations to help the ones in need.
It is perhaps that if they find you indeed in need of getting a laptop from this organization, they will give you a voucher that can assist you in the task. This voucher can either help you in getting a computer for free or get one with huge discounts.
19. How Get A Free Laptop From Everyone on?
For a free or low-cost laptop and for cheap internet service, contact Everyone On. There are a few various programs offered to help people with low-income. For your getting assistance, visit their website by the following link https://www.everyoneon.org/lowcost-offers.
20. How Get A Free Laptop From Salvation Army?
If an organization knows how to measure the people's needs aptly, it is undoubtedly the Salvation Army. It spends in its inhabitants to make a difference. Plus, Accepting donations on a large scale, this organization has been operating a difference for many lives in the United States.
The Salvation Army also supports the people in need with affirmations to achieve necessary products at bare minimal expenses. And you can also find your nearest local Salvation Army store at https://centralusa.salvationarmy.org/usc/location-search/.
21. How Get A Free Laptop From Notebooks for Students?
The Notebooks for Students program offers different schemes for students attending Primary School, High School, College, Homeschool & BYOD (Bring your own device) to access laptops easily. Generally, known for providing tremendous discounts to students, they suggest the best customizable packages to the students appropriate to their grades.
NFS also offers bulk sales to organizations devoted to educational development and human resources. The website link of this organization is:- https://notebooksforstudents.org/.
22. How Get A Free Laptop From Komputers 4 R Kids?
This is one of the independent and non-profit organizations that provide laptops for South California Kids. It receives its funding from donations, businesses, and companies. It offers computers to schools at the minimum cost and also awards it to kids for free and as gifts.
Besides, it also serves households that might arise in the requirement of such admiration. This organization's goal is to create education more apparent for kids by creating computer labs and promoting research. For more information, can be found here: https://www.socallinuxexpo.org/scale7x/dotorg/komputers-4-r-kids.html.
23. How to Contact with Computer Technology Assistance Corps?
In this program, you can obtain a laptop for as short as $120 from Computer Technology Assistance Corps (CTAC). So you don't get the computer for free, but you do get a considerable discount. For aid, go forward to their website here: https://ctac-nh.org
24. How Lookout for Giveaways on Social Media gives a free laptop?
Firstly you have to be careful and only enter giveaways from genuine companies. There are a few brands, stores, and other establishments with sweepstakes and giveaways where you can gain laptops. And do not announce sensitive or financial information, such as your bank details or your Social Security Number.
Follow tech stores and brands that sell laptops and other tech items on social media. Afterward, you can keep up to date with any giveaways that are on offer – plus these stores and brands often post coupons and other money-saving deals on their social media accounts as well. You can also search for laptop giveaway on social media to see the latest giveaways.
25. How Get A Free Government Laptop With Food Stamps?
The Federal Government is always working to build up a good relationship between people and telecommunication. They have combined work with several organizations, service providers, SMEs, and communities to provide devices and training programs to make sure both the young and old have access to digital channels and devices. There is currently a free laptop with food stamps and an open government phone plan where you can access a free smartphone and notebook.
If you grab the food stamp free laptop or computer, then you will have to prove your eligibility. And, the ability depends on the organization you are planning to get your free laptop. Approximately all will require the following:
Photo of passport or ID
Document of qualify- for your case, you will be required to submit a report to proof participation in the food stamps program. The certificate can be collected from your local Federal assistance program office.
Current address for some organizations
If you have these documents, you will require submitting them via electronic mail or paper application.
What online colleges offer free laptops?
Laptops have become a necessity when it comes to the education sector. Whether you are learning a technical or a non-technical course, laptops have proven to be the core of learning with the provision of learning tools which can't be used in phones efficiently.
This rise in need for laptops in schools has led to many online colleges to offer free or discounted offers on laptops to all eligible students. In most cases, these online colleges offer the laptops at an affordable price which is either paid through financial aid or through instalments once they enrol for the university.
If you qualify for the free laptop from your online school, it will be shipped to your address before the learning sessions begin. If you are looking for the best online colleges that offer free laptops, here are the best colleges you can go for:
26. Amridge University
The Amridge University Laptop Program enables every student to purchase a laptop machine at a discounted rate. Since the 2018-19 year, individually, students paid a flat fee of $375 per gadget. Though the University does not directly service the laptops, a 3 year expanded warranty covers all services. Amridge University students may prefer from multiple models as an example, and the 2018-2019 lineup added Lenovo, Microsoft, and Hp laptops.
All machines are preloaded with software, pulsing the Canvas learning management formula and Microsoft Office 365. The Students who pay for their laptop using financial assistance must enroll full time. The University sends all laptops to the student's home address before the start of the academic year.
27. Chatham University
As a part of Chatham's MacBook laptop program, all new freshmen receive a MacBook Air during their first-year orientation. All the online courses at Chatham consolidate the laptop into the curriculum, plus, students can enter the University's network at WiFi hotspots located through campus. Besides, first-year students receive a congratulatory carrying case and 4 years of warranty coverage, theft protection, and damage protection.
Technology funds cover the costs of the laptop and on-campus IT services while students are still enrolled. Chatham transfers ownership of the computer to each successful graduate. And also, graduate students at Chatham do not get laptops, but the University grants financial aid options for buying and maintaining a device if needed for graduate-level coursework.
28. Bethel college
Bethel issues Chromebooks to incoming first-year students before their first day of class. Individually laptop comes with preloaded with antivirus software and Google Chrome operating system, which reserves all records and applications in a cloud-based platform for directly retrieval. Every single student gets their Chromebook in the mail or at their newbie student orientation.
Those who don't claim their Chromebook during their first semester will be ineligible to do so later. Because of Bethel technically owns the laptops, students may not share movies, music, or games through the campus network. Bethel recommends each student ensure their device for no less than $600 to protect against repairs, replacements, and theft.
29. Full sail University
As a motive of Full Sail University Project Launchbox Initiative, most incoming newcomers may buy a current-generation MacBook Pro laptop at an institutional offer. Those continuing degrees in software development, game development, or visualization and simulation receive a Hewlett-Packard laptop instead.
Moreover, students qualify for supplemental software and hardware components based on their significant field. For example, laptops for sports management principles are equipped with an audio mixer and microphone for producing sports media and journalism.
Music production majors receive a computer with Pro Logic, Tools, and other mixing software. Full Sail provides a merit-based scholarship that covers laptop costs. Students can keep the laptop after graduation if they choose.
Best online schools that offer laptops
Are you looking to study online but lack access to a laptop? Then not to worry since there are plenty of online schools that offer free laptops to needy students across the country.
Online education has been on the rise over the past few years and for one to have the best learning experience, a laptop or computer is very necessary. There are many online institutions that offer free government phones across the US and some other countries.
The eligibility requirements are similar to that of the free government phones which are through your income levels or participation in federal assistance programs. The application process varies with the online school so make sure to read their FAQs section to learn on how you can enrol for the free laptop. Below are the best online schools that offer free laptops:
30. Northwest Missouri State University
The providing laptops program makes their student's life much more comfortable at Northwest. In this University, full-time undergraduate, who includes at least 12 credit hours and graduate students, which provides for at least 9 credit hours, will also receive a fully loaded laptop to use while studying at Northwest.
Their textbook and laptop rental program saves $7,200 over four years for their students. And Northwest university students save time and funds by not having to find, purchase and resell textbooks, and on-campus technical support is granted to students.
Besides, the textbook and laptop programs were very influential in my final decision in choosing Northwest. With the cost of textbooks and laptops included in tuition, Northwest became the most affordable school for their students, even as an out-of-state student.
31. St John's University
AS a student of this University for getting the Computing Initiative Laptop Program, you will have to show off your eligibility criteria. In the below, and your eligibility is given. Firstly, enroll as a Bachelor's Student, which involves a minimum of 12 credits each semester as a Full-Time student.
IF you're Financial account is satisfied, either paid in full or in a payment plan with Student Financial Services and be within the first 6 weeks of your first semester attending SJU. So if you full fill all the above criteria as a student of the SJU, then you will be getting the John's University provides a laptop.
By this, university programs provide lots of advantageous matters such as you may get on-campus certified Support Center assistance. Behind this plan, you may get full warranty support, including accidental damage protection.
You will get a laptop loan for your checking your laptop repair and pre-installed software in full compliance with St. John's requirements. besides, you if you complete your graduations from this University, ownership is transferred to the student
32. Bethel University
Bethel was the first of Tennessee colleges and universities to provide laptop computers to each of its full-time students, and it continues to be a popular offering with undergraduates in the College of Sciences and Arts and College of Professional Studies.
Consequently, for or you, this means that no matter where you prefer to study, while here on campus, or even meanwhile you perform a trip home, you'll always have the ability to operate from your own device. With Bethel's laptop plan, you won't have to wait in line at a computer lab, and also you won't have to take up precious dorm room space with a traditional computer set-up.
33. Strayer University
The Strayer university authority supports your academic and career success and the chief of the schools want to help you get originated with the right tools. Enroll in one of their online bachelor's programs and receive a brand-new laptop, loaded with Microsoft software, to help with your studies. Complete your first three-quarters of classes, and the computer is yours to keep. It's that simple and focuses on your college degree and go away the hardware to us.
34. SaintLeo university
Saint Leo University is acted to ensuring that all students have entrance to technology to support their educational pursuits. While the University maintains various computer laboratory facilities with full academic software, hardware, and printing capabilities, we recognize students utilize personal devices.
Below are the minimum configurations for a computer to meet compliance requirements for use on the university network. If your laptop does not meet compliance requirements, Technology Innovation Institute (TI3) offers a rental program to students who qualify.
The essential elements are as a candidate; you must be enrolled in a Saint Leo University Undergraduate Program at our main campus as well as must be registered at least Part-Time. Also, you have to remain available for Rental Laptops is on a first-come, first-served basis. A deposit of $250 is required to rent a laptop.
You can visit the University's website to learn more about the application process. You should also submit your eligibility documents through their website or you can do a paper application to the online college.
35. How can I get a free computer for my child?
Tren is quite the rise for use of the internet by a child is quite exponential. For them to access they require a laptop, tablet, or phone. Many schools across the US offer laptops to some of the students who are eligible for it.
For many institutions, for you to get a free computer for your child, your child needs to be in either of the following plans:
1) Individualized Education Program (IEP)
This service applies to students with special needs across the US. If you are identified by your school to be of need for special care and a laptop may be rendered pat of special care, then you can get the free laptop.
2) 504 plan
This is a plan which is quite active in many schools across the US. It is a plan that lists out all the accommodations that a school has to offer and one of them may be a free laptop for your child.
To apply for such services, visit your school's administration to learn more about how you can get the free laptop. Some schools organizations also offer free laptops to the kids based on their household poverty level and they are mostly assisted by organizations.
Pros and Cons for getting a free Government internet and laptop?
PROS
The laptop is of good quality
There are no contracts
It is very easy to apply
You do not need re certification
CONS
Some companies may take up to 6 months to deliver your laptop
Bottom Line
Free Government laptop will be an ideal option for you if you are of low in come and can't seem to make ends meet with regards to buying a new gadget. Most devices have been tested and approved sop you will have no major problems with them. With a no contract option, you can easily opt out from your internet service provider and join another network. From this article, I hope you have learnt on the ins and outs of getting a free Government laptop.