Top 5 Free Government Cell Phone Companies
The world is changing, and unlike the past, cell phones have become a vital necessity which most people find hard to live without.  Due To this, the Government is working hand in hand with major carriers in the US to provide free phones. These providers ensure that people get connected no matter the place they are in and the services are quite good. This article aims to give you full details of the best free government cell phone companies.
Currently, these companies provide you high-quality internet and also a lot of free text and talk units. With that, you can make calls to any person across the US without paying a single dime. The Government issues funds to these companies to provide the phones. Also, once you enroll, you are assured of getting a smartphone and not any other cellphone that does not give access to the internet. Moreover, you get between 3G and 4 G network connectivity.
These free government smartphones are not the flagship smartphones you can get in Amazon; however, they have the capabilities like those flagship devices. Some of the carriers we can look at are the AT&T wireless, EnTouch wireless, Verizon wireless free government phones and others. But before that, we can check on the eligibility criteria and what you can expect.
How do you qualify for a free government smartphone?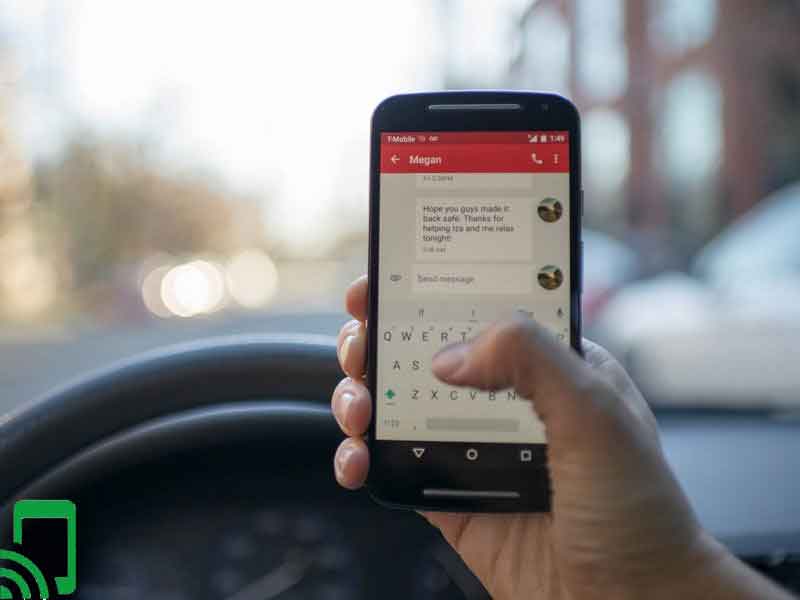 First, the lifeline account is only offered to one person per household, so do not expect every family member to get these smartphones. First, for one to get a chance; his or her gross monthly income should be below 135% of the federal poverty guidelines.  The good part is that even if you work, you will still be considered for the cellphone program only if you are below the poverty guidelines.
Another requirement is by participating in the federal assistance program. In this section, there are several programs like the food stamps, the Federal public housing, and the National School lunch program. Lastly, the following documents are necessary when applying for the free government phone:
Social security benefits Statements
Federal Tax return
Veteran's Administration
Social security benefits etc. or as required by the service provider.
Remember that every year, you will be required to reapply for the lifeline program in order to continue enjoying the benefits of the lifeline program.
What to do incase you lose your phone?
Immediately the phone is stolen or misplaced, ensure to contact customer care who will quickly shut down the Sim card. After that, they may try to track the phone, and if it is not found, you will have no choice but to apply for a new one. Costs will be incurred, but it all depends on the service provider you are using.
The 5 Best Free Government Cell Phone Companies
1) Qlink wireless Limited
Qlink is ranked to be the epitome when it comes to offering free government smartphones. Their customer care is very reliable and also the phones that they offer are of high quality. Currently, Qlink wireless offer their services to States like Georgia, Hawaii, Oklahoma, Kentucky, Pennsylvania, and Washington, among others. You can visit their website, and they will give you a prompt to insert your zip code so that you know if your location is available. The talk, text, and data plans vary with the location which you are in.
2) Reachout wireless
Just as the name suggests, Reachout wireless aims at helping people in the designated States get quality internet talk and data units. The company is quite young in this line of business, and it is offering its services to the following states: Arkansas, California, Georgia, New Jersey, Louisiana, New Jersey, and West Virginia.  The unique part is that the add-ons to these services are quite affordable and you can never be coned off.
3) Life wireless
Life wireless is taking the US by storm due to its exemplary services in the free government phone program. It offers their services to the West Coast, Middle West, Southern State, and lastly the Eastern part of the country. Generally, almost every State gets Unlimited Texts, 250 minutes, and 500 MB of data.  The other States may be favored due to the favorable business environment. To apply, you can visit their website and get more information.
4) SafeLink wireless
Having around four million users and being a free government phone provider is a huge success. This is what SafeLink is all about. SafeLink is one of the only companies that offer free smartphones, and still, they provide good network coverage.
This is because they use the TracFone wireless boosters and they are also a subsidiary of it. They offer 250 minutes, 500 texts and 100 MB of data, and it may vary with the State you are in. Also, when you refer a friend to SafeLink wireless, they will give you extra minutes.
5) Assurance wireless
Assurance is a subsidiary of Virgin mobile, and it set explicitly to deal with the Assurance wireless free government phones. Currently, the company serves around 3 million users across the US, and many people love it due to the affordable rates when it comes to getting extra data and minutes. For new users, they are likely to get 250 minutes and unlimited text; however; the amount of data to get varies with the area you are in.
Bottom line
Why should you lack a phone because of financial constraints? Feel free to check out the five best providers, as mentioned earlier, and you will be able to get quite amazing deals. Remember not to rush into hasty decisions which will make you frustrated. For example, you can choose a carrier whose network connectivity with regards to data is quite disappointing in your area.
Remember to do a background check and get the best among the carriers mentioned. Remember that integrity matters too. If you issue out false information for eligibility purposes, then they will even cut you off from getting any free phone for a while.