Best 5 Free Phones When You Switch to Cricket Wireless
Cricket wireless is one of the best platforms to get cheap phone plans. Since its inception, Cricket has always been improving its plans and connectivity, especially in rural areas. Also, by being a subsidiary of AT&T, you as a user are assured of high-quality connectivity, and also you can register for a free government smartphone.
With that in mind, the user gets a free phone when you switch to Cricket wireless, and then you get a free smartphone. Also, another factor to consider is that you can bring your phone and it can be unlocked. To bring your own phone, ensure that the hardware can use GSM wireless hardware or else you can opt for a different carrier if you do not wish to switch your phone.  The good thing about Cricket wireless is that there is no surprise cost and also the plans to be paid for come with taxes.
Another advantage is that some plans have favorable discounts which may pop up during festive seasons or at designated times of the year. Many carriers do not offer discounts, and as for Cricket wireless, it is kudos for them. This article will tell you more on the plans Cricket wireless has to offer and also some of the smartphones compatible with Cricket. Once you have prior knowledge about their plans, you will be a step ahead to getting quality services and be able to budget appropriately if you choose to join Cricket wireless.
Cricket Wireless Plans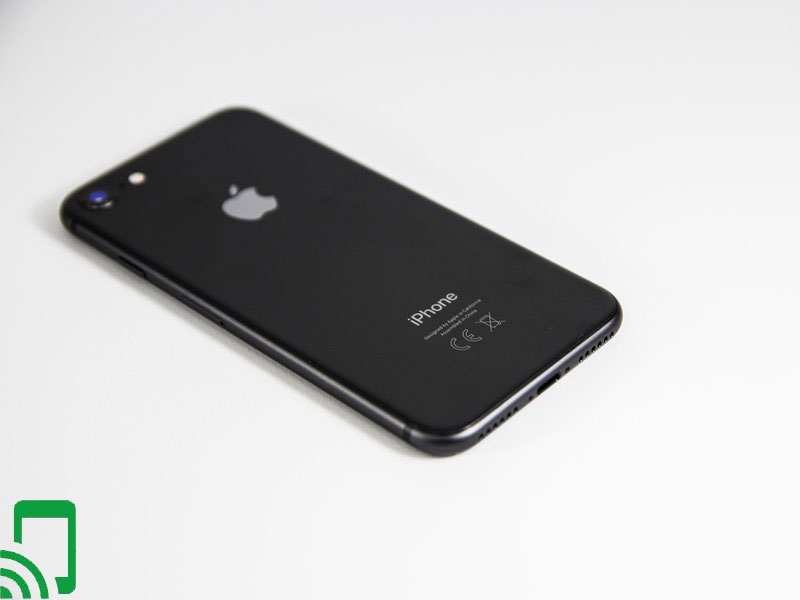 Cricket wireless plans have several subdivisions from which a potential client can choose from. They are divided into the following
Limited Cricket Plans
Unlimited Cricket Plans
Cricket wireless plans for Hotspot
1) Limited Cricket Plans
This plan is somehow cost-efficient, and many people may love to join it. The limited Cricket Plan entails the following:
Unlimited Texts and calls within the US at only $25. You also need to be aware that there is no data package for this offer.
At $30 per month, you get 2 GB of LTE data and also unlimited talk and text within the USA.
Going with $40, the user gets 5 GB of data with the same features. If you are using AutoPay services, then you are better off since you can reduce the price to $35 per month.
Lastly, all the Limited plans come with a very amazing feature called stream more. It comes by default whereby videos resolution is reduced to 480p. You can turn this off if you wish to stream high-quality videos.
2) Unlimited Cricket Plans
Under the Unlimited Cricket Wireless plans, there are two plans from which you can choose from. First, for only $55 per month, the user gets the Cricket Standard Unlimited plan which entails unlimited talk and text within the US and 22 gigs of data. The data comes at a speed of 3, and if you exceed the 22 GB data limit, you will be throttled for until the end of your entitled period.
The second plan is Unlimited extra, whereby the user pays $60 per month, and you get unlimited talk and text plus data. With this plan, there are no restrictions with regards to data text and calls, meaning you will not be throttled once you exceed the data speed and limit.  However, if your local network may be congested, they may have to lower the download speeds temporarily.
There is also the multi line option is very efficient for families. You will only pay $100 per month for four lines, and if you wish to get another line, you will be expected only to pay $25 per month. This plan is quite pocket-friendly compared to the AT&T family plans.
3) Cricket wireless Hotspot plans
This is the most recent launched by Cricket Wireless Hotspot plans. The plan varies mostly with prices and includes the following:
$25 per month gives you 3 GB of data
At $35 you get 10 GB of data
If you pay $75 per month, you get 30 GB of data
The Top 5 Free Phones in Cricket wireless
1) LG V35 Thin Q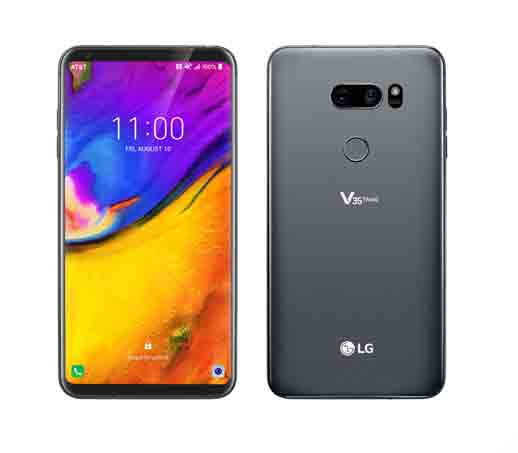 The LG V35 is so far one of the best products to go for under the LG phones. It has an internal memory of 128 expandable to 1 TB via a micro SD card. Another amazing factor is the 6 GB RAM which flows smoothly with the Snapdragon 845 processor. The device has a dual 16 MP main camera while the selfie camera is 8 MP.
With a USB Type-C reversible connector, you are assured for fast charging and also faster transfer of files. Thin Q has a 3000 mAh battery which gives around 13 hours talk time after a full charge. The flagship phone has a front/back built gorilla glass-enclosed under an aluminum frame. The screen is one of the best to get due to the 1440X2880 pixel density under 6.0 inches.
PROS
Fast charging available
Long-lasting battery is available
High-quality P-OLED screen
A large internal storage
It has a small weight compared to some flagship devices
CONS
The device has a huge notch
2) Alcatel Tetra 4G LTE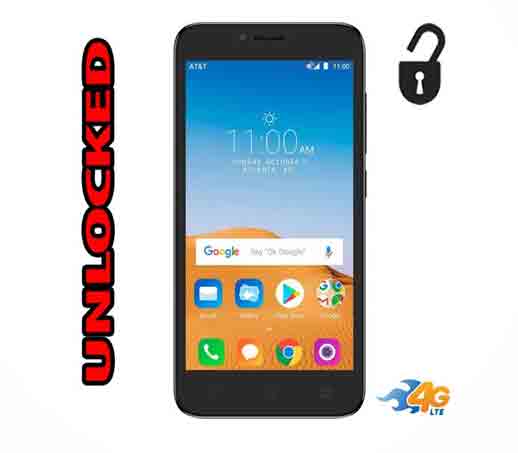 Tetra has been in the market for almost one year and for sure many people are going for it. However, it is a mid-range smartphone; hence, you cannot expect much from it.  Alcatel Tetra has a 2050 mAh battery than can deliver up to 10 hours of talk time.
Tetra has 2 GB of RAM and 16 gigs of internal storage expandable to 128 GB via the SD CARD. It runs on the Android 8.1 and has a MediaTek processor. The main camera is somehow of bad quality, but it is just perfect with its price, and the selfie camera is only 2MP.
PROS
Fast Long-lasting battery
Large internal storage
Light when it comes to weight
LCD touchscreen
Runs on the android 8.1
CONS
Lacks a fingerprint scanner
Poor resolution
3) Motorola E5 Cruise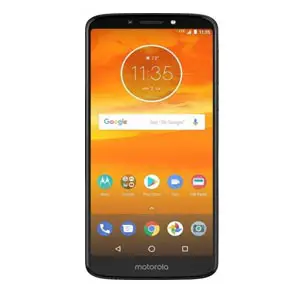 E5 Cruise is a device that ranges between the flagship and mid-range devices. First, it supports 4G network connectivity; hence, it is very efficient when it comes to the internet. It weighs 150 g hence somehow light compared to several flagship devices. The E5 also runs on a Qualcomm Snapdragon 427 processor under 2 GB of RAM.
With this, you play some games like PUBG without any issues. It has Android 8.1 as its operating system, and the GPU is Adreno 308. The main camera is 8 MP, and it includes panorama and HDR capabilities. The selfie camera is 5 MP, and it also includes an LED flash. E5 screen size is 5.2 inches, and the resolution is 720X1280 pixels.
PROS
It has a long-lasting battery
Does not take long to reboot
Runs on a Qualcomm processor
High-quality resolution
CONS
Lacks a fingerprint scanner
The screen size is small
4) Nokia 6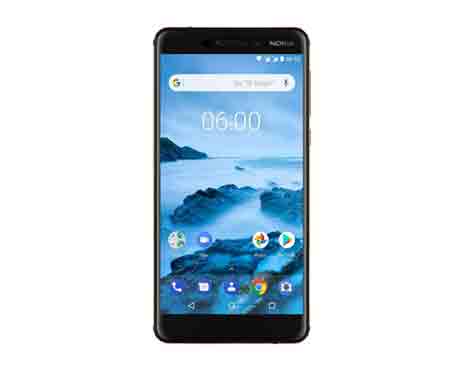 Nokia 6 was released into the market in February 2017, and up to now many people still opt for the product. It has amazing features like a free Android Upgrade to the latest version. The body front and back is made of glass, and the body is made out of Aluminum.
It has an IPS LCD touchscreen which is 5.5 inches in size on a resolution of 1080X1920 pixels. It runs on the Android 7.0, but you can upgrade up to Android 9.0. Another factor to consider is that it uses the Qualcomm processor; hence, the phone will not slow down.
PROS
It has a long-lasting battery
Uses a Qualcomm processor instead of the degenerative MediaTek chipset
Has a high-quality screen resolution
Easy to use and operate
The phone has a sleek body design
CONS
Small screen to body ratio
Lack of a fingerprint scanner
5) Cricket Wireless LG Phoenix 4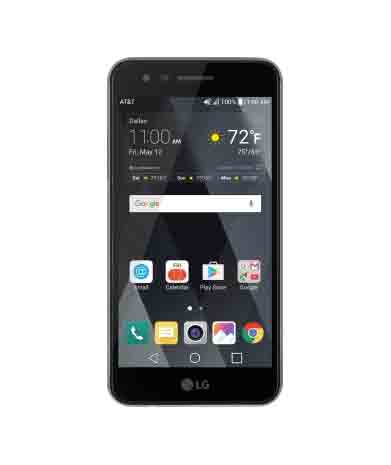 LG fortune is quite a simple device, but it comes in handy for cricket wireless users. It may not be the best flagship smartphone in the market, but it has features equivalent to the likes of the S10 and the iPhone x. First, the device has a fingerprint scanner despite the device being launched in 2015.
Also, the device runs on the Android Nougat Operating system under a Snapdragon 425 processor. It has 2 gigs of RAM, and the internal memory is 16 GB. The user also enjoys high quality streaming with its vibrant 1280X720 pixel resolution under a 16:9 aspect ratio.
PROS
USB-TYPE C port is available
Long-lasting battery is available
Fast charge capabilities are offered due to the USB-Type C port
High-quality audio speakers
The device has a friendly user interface
CONS
The resolution is quite low
Bottom Line
By Cricket being a subsidiary of AT&T, many people expect their prices to be quite high, but as we have seen from their plans, they are quite affordable. Also, many phones are compatible with Cricket wireless; hence, you can bring your own phone instead of purchasing a new one. If you wish to join Cricket Wireless, feel free to visit a local store or go to their official website to register.