How To Replacement Safelink Phones 2021
If you are a Safelink subscriber then you know how losing your phone can be disturbing? But here is the good news, getting a new one is possible. So, you might be wondering where can you begin the process. Well, don't worry, you've come to the right place. In this guide, we provide you with all there is to know about the best Safelink phones replacements 2021. Regardless of your reasons for replacement; the phone was stolen or got lost, you should be able to get new phone stress free at the end of this guide.
Through the Lifeline program, Safelink Wireless has provided free government phones with amazing plans that suit low-income earners who qualify for the program. If you are a beneficiary of this program the losing your phone shouldn't stop you from enjoying the benefits.
The Safelink phones replacements program allows you to connect to family, jobs and emergency services once more. But it is important to note that Safelink doesn't offer any insurance for their phones. You are responsible for ensuring your phone is safe always.
How Does Safelink Wireless Phone Replacement Work?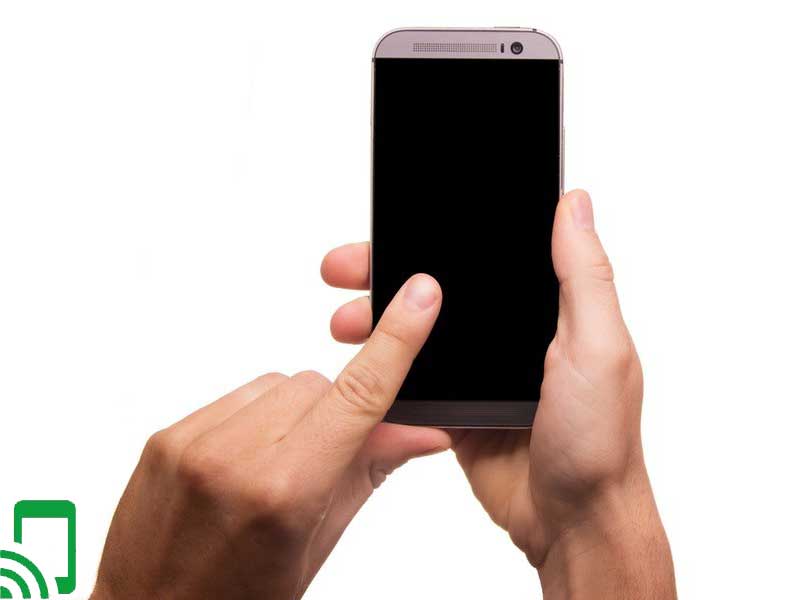 Safelink Wireless is the leading and oldest popular firm among the providers of free government cell phones. Today, Safelink connects millions of users across the 38 stated plus Puerto Rico, DC and Washington. With a large customer base, there is an established procedure that bounds all the users with regards to phone replacement. So, if you lost your phone, then you will have to follow the terms stipulated under the Safelink Wireless replacement policy.
According to the policy, you are allowed to request a replacement when your phone is stolen or lost. However, the replacement is limited to one phone per user. This means that you won't be eligible for a phone replacement if you lose it for the second time. If the replaced phone is also stolen or lost, you have to purchase another one. Furthermore, the replacement can only be a refurbished phone.
If your SafeLink Compatible Phones is stolen or reported missing, the lost phone will be deactivated permanently. You will be compensated only 10 minutes of the total airtime lost. In case the replaced phone is stolen while in transit, or before you receive it, you will be given another replacement phone from Safelink Wireless.
What If The SafeLink Phone Doesn't Work?
Your phone might have stopped working correctly, got super slow, perhaps only certain functions do not work anymore, or maybe it is entirely unresponsive or broken. Whichever the case, you must obtain your cellphone fixed or replaced.
Most of the SafeLink phones follow a 1-year warranty policy, so if the smartphone stops working within the first year, the standard warranty should cover the replacement or provide you with a free NEW phone.
1st-year warranty rules:
The policy states that you can receive a new one within the first year if you get a defective device.
To replace your smartphone, you must, whatever, be able to prove the phone's date of buy and present a receipt.
The warranty can only be applied by the owner and is in no circumstances transferrable.
When it appears to the first year warranty, things are very case-sensitive; thus, it is best to call SafeLink support at 1-800-378-1684 or 1-800-723-3546 as soon as the problem occurs. You can also visit a local SafeLink delegate to assist you further. They will give you detailed, further instructions.
How Can I Get A Replacement Phone from Safelink?
Before I give you the step by step proves on how to replace your lost phone it is important to understand that Safelink operates under its parent company, Tracfone. Tracfone is among the top prepaid cell phone service providers in the US. This means you can get the same services when using Safelink wireless.
So, here is all you need to do when your phone is lost or stolen:
Call 800-867-7183
Enter the zip code of your area. You will get a list of phones compatible with Safelink.
Provide your name, serial number and the phone number of your missing phone.
You can choose to maintain your phone number or ask for a new one.
Buy your new phone at Walmart, K-Mart, Kroger, Eckerd, Radio Shack and other drug stores.
Once you receive the new phone, call the support team to have it activated. You will be asked to provide the sim card code found at the back of the sim and the serial number found on the activation card. Upon activation, you will receive your remaining airtime from the lost phone.
Safelink replacement phone rules:
A FREE replacement cellphone is a refurbished device.
Call 1-800-378-1684 or Call 1-800-723-3546 as soon as possible in case your phone is lost or stolen.
Everyone may get only ONE FREE replacement phone.
If you are getting a FREE replacement cellphone because your previous phone has been lost or stolen, you will obtain only 10 minutes of lost airtime (for the ongoing month). All extra airtime that you may have had won't be replaced.
All reported lost or kept phones are DEACTIVATED PERMANENTLY.
SafeLink replacement system (section 13 of the SafeLink Wireless Terms and Conditions of Service) refers only to stolen or forgotten phones. If you critically damage your cellphone (e.g., run it over with your car, drop it in a toilet), you're not entitled to receive a replacement cellphone.
If your phone is stolen or lost in transit, SafeLink follows its spread company's (TracFone) rules by offering a ONE-TIME service to present you with a replacement cellphone and airtime.
Tricks to Help You Locate Your Phone If you lost or misplaced
However, sometimes the cellphone is just misplaced, and knowing the following tricks can support you finds it. If it's turned on, it can be relatively easy to do so. If you believe that your cellphone has just been misplaced, then try one of the following effects (depending on the type of phone you have) to assist you in locating it:
Call your number – use another cellphone and call yourself and listen carefully because it might be in your closeness. If someone else answers, ask them kindly to collect it for you until you come to pick it up or transfer it to you.
Find your Android phone utilizing Google Android Manager – if you have used your Android phone for any Google services (Gmail, Chrome Browser, and Google Play). Use a laptop or a tablet, sign in to your Google account, and enter "Find my Android smartphone" into the Google search bar. Then scroll down until you locate a result that says 'Find your phone – My Account – Google". Click on that effect and follow the on-page instructions.
If you have an iPhone, you can use 'Find my iPhone' or iCloud to locate it. It operates similarly to the above android phone finder.
Let your mobile service provider representatives you locate your phone. Call your provider's customer assist and ask them if they can help you find your phone.
If none of the over options worked for you or sure that your phone has been stolen, progress to the subsequent section.
Recommended Articles
How to Replace A Qlink Wireless Lost Phone
Assurance wireless compatible phones
Qlink Wireless Upgrade Phone
Where And How To Submit A Phone Replacement Claim If Not Replaced By The Authority?
In our case, the influence is Safelink, and if they refuse to provide you with a FREE replacement smartphone, which they have the right to do, you will be supplied a chance to buy a highly affordable replacement phone.
The only v alternative option to record a claim is with your insurance organization if you have insured your cellphone before the incident.
If you don't have phone insurance and Safelink doesn't want to provide you with a FREE replacement cellphone, your only option to continue working at Safelink will be to purchase a replacement phone and get an upgrade phone, or obtain a telephone elsewhere and use with Safelink's BYOP option.
Online you can find companies that offer functional websites, which may be used to document a claim for almost all existing carriers. The two most well-known and most extensively used companies of that sort are Asurion and PhoneClaim.com; whatever, we can boil it down to Asurion since PhoneClaim.com uses their platform to offer their services.
By visiting any of the two sites mentioned above or any other site that offers you to record a claim online, you will be able to select your provider and entirely the claim process. Moreover, you will be capable of tracking your claim's progress and stay on the height of things with ease.
Though these sites can be beneficial and helpful when you have valid phone insurance or warranty, they'll do you no good if you do not have phone insurance, or your confirmation has already expired. You may always effort your luck but frequently speaking, and you can save much time by buying a replacement phone, improving to a new one, or switching your provider directly.
What Is Safelink Compatible Phones?
To use Safelink, you will need a phone that is compatible with the service provider (Safelink). So, a Safelink compatible is just like any other phone only that it is offered by Safelink Wireless. The phone enables you to use all the services provided by Safelink.
It allows you to communicate with your friends and family and perform any other task that can be accomplished with a standard phone. The fact that these phones are cheap doesn't mean the quality is compromised. Besides, you will hardly be disappointed by the services you get from Safelink Wireless.
But before choosing that Safelink phone replacement, there are some features that you need to consider. Although there are a lot of features to consider, some aspects make the phone stand out. Here are the features to look out for when looking for a Safelink Wireless compatible phone for a replacement.
1. Android Version
This feature will determine the experience you get using the phone. That's why you should choose a phone with an Android version of 6.0 and above. This feature will enable phone multitasking and running of different apps at the same time.
2. Processing Speeds
If you want your phone to load fast when browsing, consider purchasing phones with quad core and octa core processors. These processors give you the best browsing experience. Look for a phone with processing speeds of above 1.1GHz.
3. Camera Quality
Most people purchase phones because of their high-quality images. Consider purchasing phones that have selfie cameras. If the camera has auto-focus and HD image quality, the better. The megapixel number determines the image quality. Most phones have between 5MP to 13MP.
4. Internal Storage
The read-only memory in your phone will determine the number of videos and songs that you can store in your phone. If the storage is low, then don't purchase the phone. Look for a phone with expandable memory through a Micro SD slot. A good phone should have a ROM memory of 8GB and above.
Top 15 Best Safelink Phones Replacements
Like never before, the market is saturated with different kinds of phones today. This makes the task difficult for you when choosing the best Safelink phones replacements. But to save you some time and pain of researching, we have looked into some of the top performing Safelink compatible phones and came up with a list of the top 15 devices that are incredible. Pick one from this list, and you can look forward to amazing user experience.
Let's look at them one by one;
1. Google Pixel 4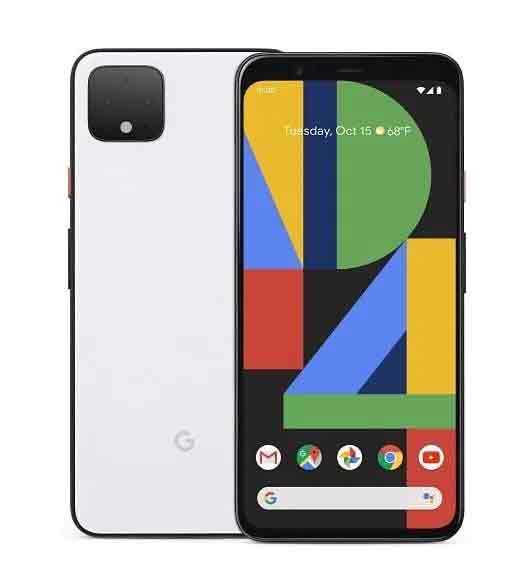 The new unlocked Pixel 4 is a Safelink Wireless compatible phone and it comes with the Android 10 version. This phone will provide you an advantage for shooting the perfect photo. You can capture different parts of your photos with brilliant color accuracy and controlling the exposure balance. It has the ability of photo shot without the flash.
Moreover, this phone can also take photos of the Milky Way as Night Sight is so easier and faster here. Google Assistant is added with this device so that you can send texts, share photos and much more easily.
It has a battery of 2800 mAh and a display of 5.7 inches. Quick Gestures is a new way that can allow you to skip songs and silence calls. Google Pixel 4 is built with 6 GB RAM and internal storage of 64 GB.
PROS
High-Quality camera
Google assistant is better
Beautifully designed
Always-on notifications
CONS
No-expansion storage
No unlimited Google photo storage
2. Apple iPhone XS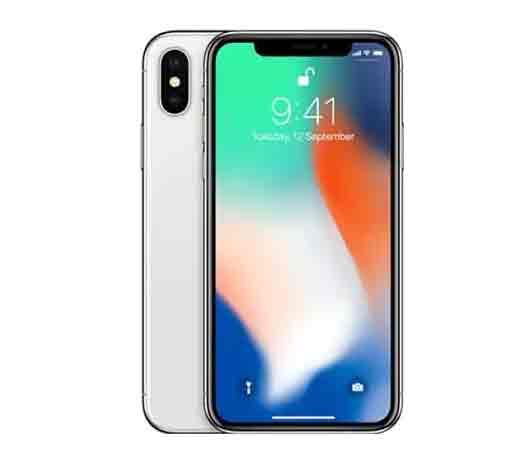 The Apple iPhone XS comes with iOS 12 with inbuilt storage of 64 GB. The phone has a resolution of 2436X1125 pixels and there's a 5.8-inch touchscreen display at 458 pixels per inch density. The device is powered by a powerful A12 Bionic Chip and a 2658 battery life. You will get the facility of wireless charging from this phone.
The iPhone XS's primary rear camera is 12 megapixels with an f/1.8 aperture and the second rear camera is 12 megapixels with an f/2.4 aperture. The front camera powers a 7 MP with an f/2.2 aperture. This smartphone supports dual-SIM – Nano-SIM and eSIM card.
Both SIM card is 4G activated. Dust and Water protection has been added with this device and it has got an IP68 rating. Moreover, it can unlock the phone with 3D Face recognition.
PROS
Unbelievable camera
Dual SIM supported
Superb sound quality
Faster face recognition
CONS
High pricing
Average battery life
3. Samsung Galaxy Note 9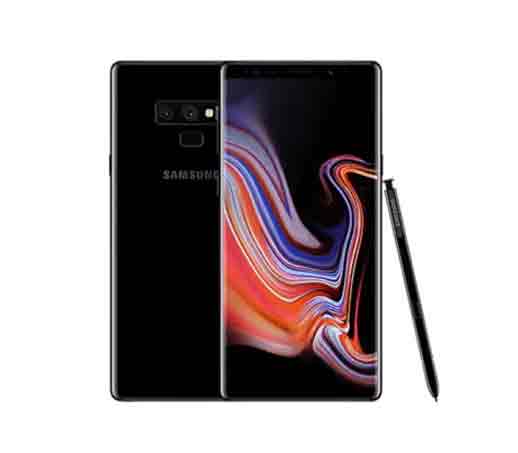 The Galaxy Note 9 has the most massive battery on Note ever. The long-lasting battery of 4000 mAh indeed can pass all day and all night. You will get a rapid network connection in Note 9 for streaming HD video and downloading. The phone has doubled the storage than Note 8 has. That means you can enjoy more videos, more music and more photos.
The amazing S Pen of Note 9 uses to manage several applications and to capture photos from a far distance. The phone has got the largest screen of any Galaxy phone with 6.4 inches display, which is perfect for streaming and gaming. Moreover, it has the power of submerging into the water for 30 minutes up to 5 feet in height. It has 12 MP rear dual camera and the front camera is dual 8 MP, 2 MP.
PROS
Best display in a smartphone nowadays
S Pen quite effective
Excellent battery backup
Great camera performance
CONS
Appears the same as Note8
Thick and Heavy
4. OnePlus 7T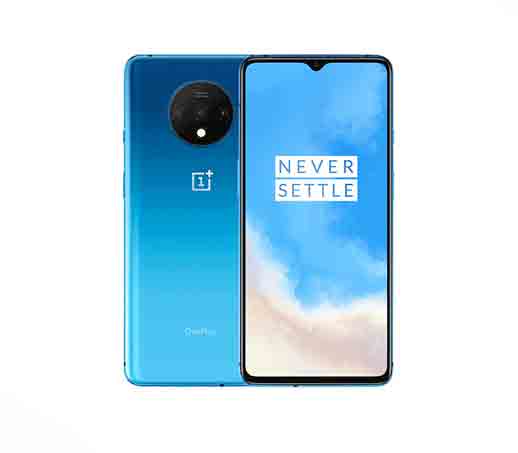 The OnePlus 7T has face unlock with in-display fingerprint sensor. With this advantage, you can unlock your device by simply touching the phone's screen. This phone consists of a chipset Qualcomm Snapdragon 855+ and a 6.55-inches AMOLED display. There is triple rear camera – 48 MP Main, 16 MP Ultra Wide Angle, 12 MP Telephoto with dual-LED flash.
Its front camera is 16 MP. Moreover, the phone has a resolution capacity of 2400X1800 pixels, 4k video supported at 30/60 fps and 1080p resolution at 30/60 fps. The OnePlus 7T also has super slow-motion video supported with 1080p at 240 fps and 720p at 480 fps. You will get a 2.5D Corning Gorilla cover glass.
PROS
Polished and refreshed display
Awesome cameras
Solid battery ability
Audio output
CONS
No expandable storage
No wireless charging
5. Samsung Galaxy A71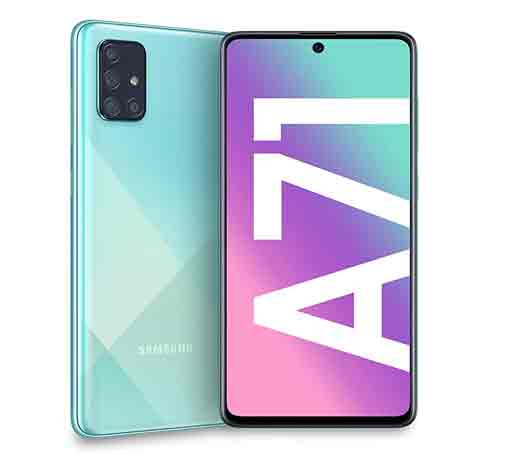 The Samsung Galaxy A71 arrives with a massive display of 6.7 inches Super AMOLED touchscreen. The phone has an operating system of Android version 10.0, which is also known as One UI 2. The A71 is combined with two alternative options.
First one is 6 GB RAM with internal storage of 128 GB and the second one is 8 GB RAM with internal storage of 128 GB. You can also expand your internal storage up to 1 TB with a microSD card.
The rear camera of Galaxy A71 comes with a quad-camera of 64 MP wide, 12 MP ultra-wide and 5 MP wide with 5 MP depth sensors. There is a 32 MP wide front camera knowing to click the super HDR selfies. Moreover, the phone is powered with a non-removable 4500 battery, including Bluetooth 5.0, type C USB and NFC supported.
PROS
Catching AMOLED display
Long-lasting battery life
Slim and smooth design
Daylight shots are too good
CONS
Average speakers
Face unlock are comparatively slower
6. ZTE Axon 7 Unlocked Smartphone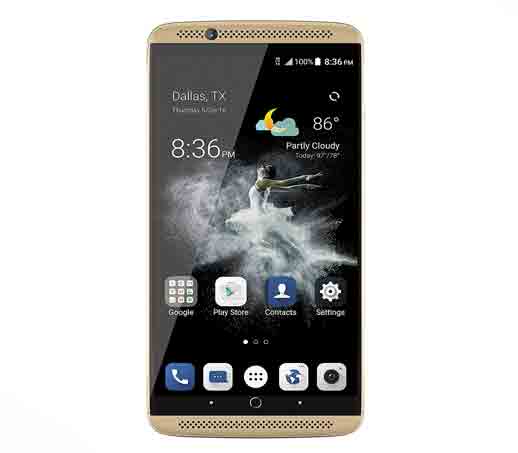 ZTE Axon 7 is Safelink Wireless compatible phone with Android version is 6.0.1, also known as Marshmallow. This android version offers and an incredible interface that's responsive. It also supports multitasking which is enhanced with its large 4GB RAM.
It also comes with a Quad-core (2×2.15 GHz Kryo & 2×1.6 GHz Kryo) processor. While using this processor, you will realize that the speeds increase when browsing or even downloading. If you are a camera lover, then the phone comes with a 20MP back camera and a 8MP front camera. You are guaranteed of high-quality photos.
ZTE Axon 7 4G is built with an internal memory of 64 GB for storing your important files. You also get to enjoy up to 18 hours of talk time thanks to its excellent battery features.
PROS 
Internal memory of 64 GB
Fast processing speeds
20MP and 8MP back and front camera
Long lasting battery
18 hours talk-time from Safelink Wireless
CONS 
No screen cases
No slot for micro SD
7. Moto G Stylus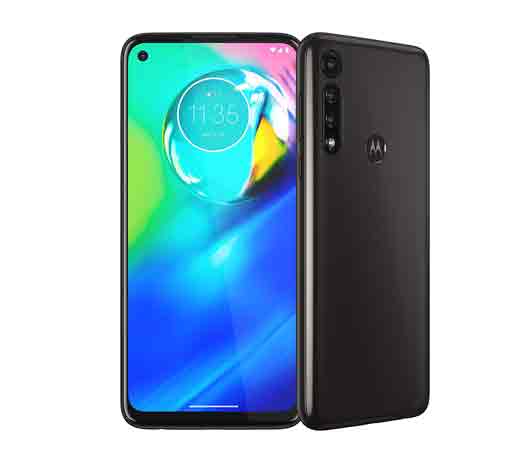 One of the unique designs of this phone is the splash-proof design. You don't have to worry if it's raining or not. Weather elements cannot damage your phone in any way. It runs on the Android 10 operating system, which allows you to multitask on the phone.
It runs on the Octa-core (4×2.0 GHz Kryo 260 Gold & 4×1.8 GHz Kryo 260 Silver), and this processor gives incredible performances. It gives you an excellent connection to the internet. The memory is 128GB, 4GB RAM and can be expanded. The phone is already unlocked and is compatible with many carriers like the Safelink Wireless.
The camera is 48MP and 16 MP back and front respectively. It gives you high-quality images when taking photos.
PROS 
Octa-core CPU for high speeds
Splash proof design
Ability to multitask
Compatible with most carriers
128 GB internal memory
CONS 
Limited hardware accessories for replacements
8. LG V50 ThinQ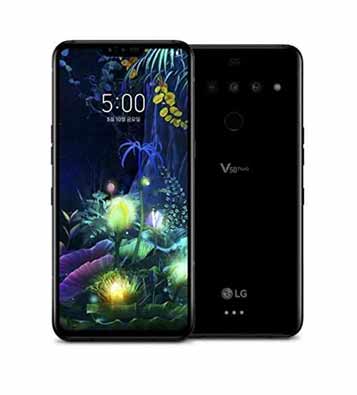 The LG V50 ThinQ is a fast phone, and it comes with a lot of features. One of its features is the 5g connectivity. 4G means that it can connect to the web at high speeds giving you the best browsing experience. The design is also good making it fit the palms of your hands pretty well.
It operates on android 9 allowing you to install many applications that are all supported. The internal memory is 128GB, enough to store all your stuff like videos, songs, and images. The memory can be expanded to 500 GB.
The LG V50 ThinQ is a carrier phone, which means you have to activate it with Safelink. You have to purchase the plans separately. If you lose the phone, you can replace it at a lower price.
PROS 
6.4 inch screen to view your activities
The battery lasts for nine days
Quad-core processor
128 GB internal memory
Android 6
CONS 
Phone activation takes some time
9. ZTE MAVEN 3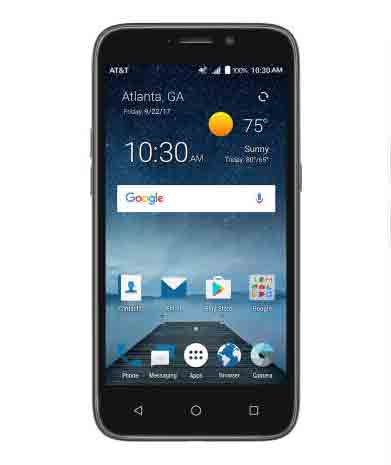 The screen is 5 inches in length and with a high resolution. You can enjoy browsing and watching videos on the phone. It is also scratch resistant. 4 LTE speeds mean that your browsing will be fast as the connection to the network is instant.
If you like taking selfies, then this phone is for you. Enjoy the 5MP back camera with 4X optical zoom, and the selfie camera is 2MP. The resolution quality is 1080P. The camera has the auto-focus feature that is capable of taking panoramic images.
The internal memory is 8 GB, but it is expandable to 32 GB via a Micro SD slot in the phone. This memory is enough to store your videos, songs, and images. There are no annual contracts once you purchase the ZTE phone.
PROS 
Android Nougat
8 GB internal memory
High camera quality
Quad-core processor
Scratch resistant screen
CONS
The battery overheats while charging
10. LG Phoenix 3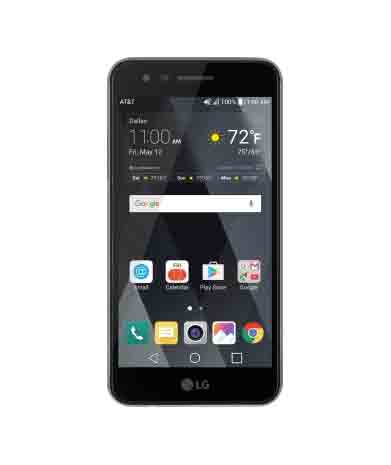 The phone has over 600 hours of standby time. When the LG Phoenix is fully charged, you can talk for over 14 hours nonstop. It runs on android Marshmallow, which allows you to install several apps at once and also run them.
The 5-inch screen gives you a high-resolution picture and color quality. The camera has the autofocus function, and this function makes taking the selfie very enjoyable. The picture clarity is good, and you can time the selfie using the timer. It is capable of taking up to 4 selfies at a go.
It comes with 1.5 GB RAM and 16 GB internal memory. There is a microSD slot to expand the memory to 32 GB.
PROS 
Long lasting battery
Excellent performance
Auto-focus camera function
Android Marshmallow operating system
Sleek, stylish design
CONS 
SIM slot is empty, and you have to unlock it if it was inactive for more than six months
11. Samsung Galaxy S4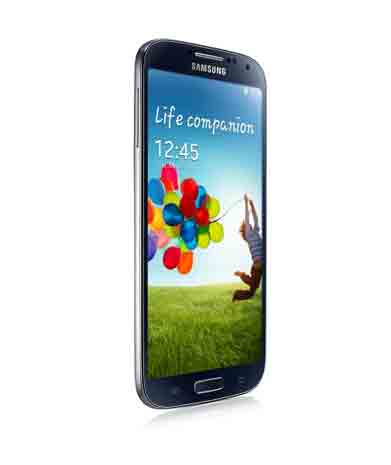 For camera lovers, this phone has a dual camera system that enables you to take moving targets at the same time. The back camera is 13 MP, and the image quality is high. The selfie camera is 2 MP, and it has a LED flash function. You also get the face and smile detection feature.
The 5-inch screen is super AMOLED, made from gorilla glass. This glass protects the screen if it falls off. The color scheme is 16 M colors. The resolution is also high. In addition to that, you have a feature like image stabilization and HDR.
Another unique feature is that you can receive a call just by waving at the phone. It's called the air gesture function. It makes the calling experience enjoyable.
PROS 
Gorilla glass screen
16 M colors
Image stabilization
Air gesture function
Autofocus camera
CONS 
Battery drains quickly
Doesn't connect to 4G networks
12. Samsung Galaxy Sol 4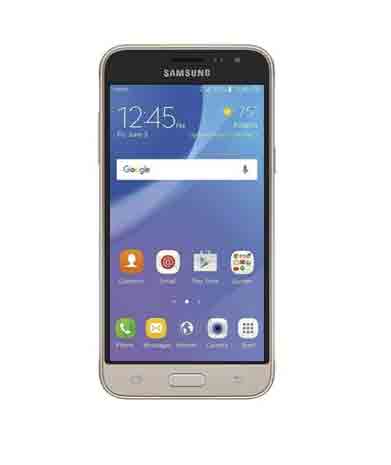 The ultra slim design looks good and fits well in your hands. It is also lightweight when in your pocket or when carrying it around on your purse. It features a 5-inch screen, which gives you high-resolution quality, usually 1080 P and 16 M colors.
The Samsung Sol gives you 4G connectivity, which enables you to connect very fast to the network. The quad-core processor further optimizes the processing speeds while browsing or downloading files. The pages don't load for long before they open. 
You can access several applications using the Quick launch and Easy mode functions. The internal memory is 8 GB and can be expanded, as it comes with a microSD slot. You can store most of your stuff with this storage capacity.
PROS 
Uses micro SIM
8 GB internal memory
Quad-core processor
4G connectivity
Quick Launch function
CONS 
13. Alcatel Cameo X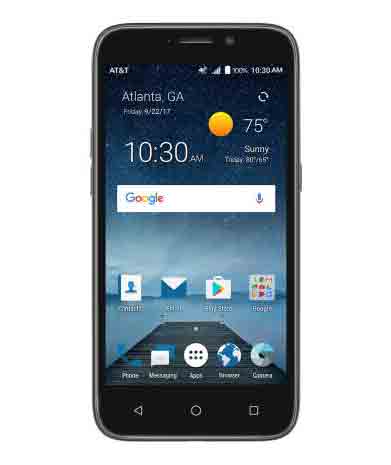 In terms of the design, without a doubt, this phone looks slim and stylish. You will have no trouble fitting it in your pocket or purse. It comes with a 5-inch multi-touch high-resolution screen. You can view videos or songs on the screen. The screen is LCD in design.
Combine the 4G connectivity and the quad-core processor, and you get incredible speeds when connecting to the internet and when loading pages. The fast speeds save you the time and bundles when loading pages.
It comes with a 5MP and 2MP front and back camera respectively. The internal memory is 16 GB and can be expanded to 32 GB since it has a microSD slot. The phone is already unlocked, no need to worry about the activation.
PROS 
16 GB ROM
5'' LCD Screen
4G connectivity for fast speeds
Slim design
MicroSD slot to expand the memory
CONS 
14. Alcatel IdealXcite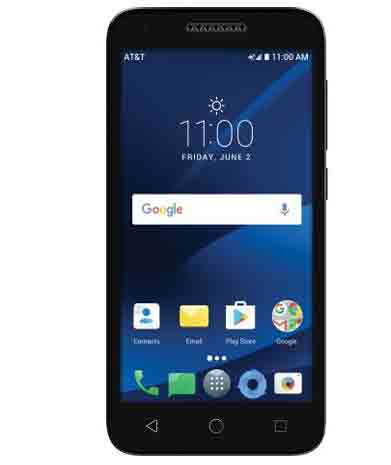 The IdealXcite phone is available on the Safelink Wireless program. It's affordable, and the design looks stylish. The back of the frame is micro-textured for an excellent grip. It cannot slip through your hands and fall off. This feature helps prevent screen damage.
It runs on Android 7.0, which means the operating system can support a wide variety of app that can run on the phone. It also makes multitasking easy. The internal memory capacity is 8 GB and can be expanded up to 128 GB through a MicroSD slot on the phone.
It comes with a 1.1 GHz quad-core processor, which provides you with excellent processing speeds. The camera quality is also high; there is a 5MP and 2MP back and front camera. This phone can connect to 4G networks, and the connectivity is unlocked upon purchase.
PROS 
4G Connectivity
8GB ROM
High-quality images
Android 7.0 operating system
Multi-textured back frame for good grip
CONS 
No panoramic option for the camera
Low battery capacity
15. Samsung Galaxy J3 Luna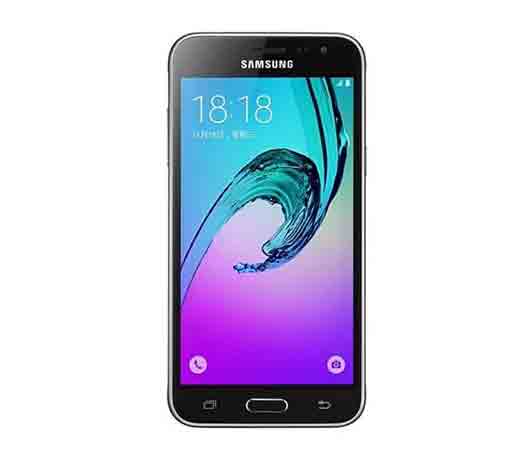 One of the good features about the J3 Luna is the battery life, after a full charge, the battery can last for long periods. The internal memory of 16 GB makes it possible to store all your stuff, like videos and games on your phone. The memory can be expanded.
The operating system is Marshmallow giving you the option of multitasking with your phone. The quad-core processor further increases the processing speeds for faster loading of pages and excellent browsing experience.
To add on, you can connect to Wi-Fi and Bluetooth feature. Once you purchase this phone at Safelink, your data, texts, and talk-time will never expire, as long as you are an active user on the network. The phone has GPS capabilities, which makes it suitable for travelers.
PROS 
Android 6.0 operating system
Wi-Fi connectivity
Extended battery life and talk-time
Expandable memory to 128 GB
No contract carrier service plan
CONS 
Conclusion
These top Safelink phones replacements come excellent features which makes them among the best Safelink phones to have in 2021. However, each phone comes with different features. So, make sure that the phone will meet your needs before buying one. Safelink being a reputable company due to their outstanding services in connecting you means that your life is about to become a lot better. If you need a phone replacement, then don't hesitate to grab yourself one of this.