How to Get Free Government Phone If I Am From Texas
Texas is known to be one of the most developing Economic States in the US. Currently, many firms are setting up their business in Texas, which will aid in the creation of jobs. Aside from that, there are also people below the poverty level in almost every State despite of seeing development of the economy. As for Texas, it is no exception, and this is why the free government cell phones are availed in Texas.
First, you will need the appropriate info on what is required and also the type of carrier you would wish to get. However, the common ground is that you need to be below the Federal poverty level in order to apply.
Guide on how to get a free Government Smartphone in Texas
Below is a list of options which you should consider when you want to enroll for the free government Cellphones: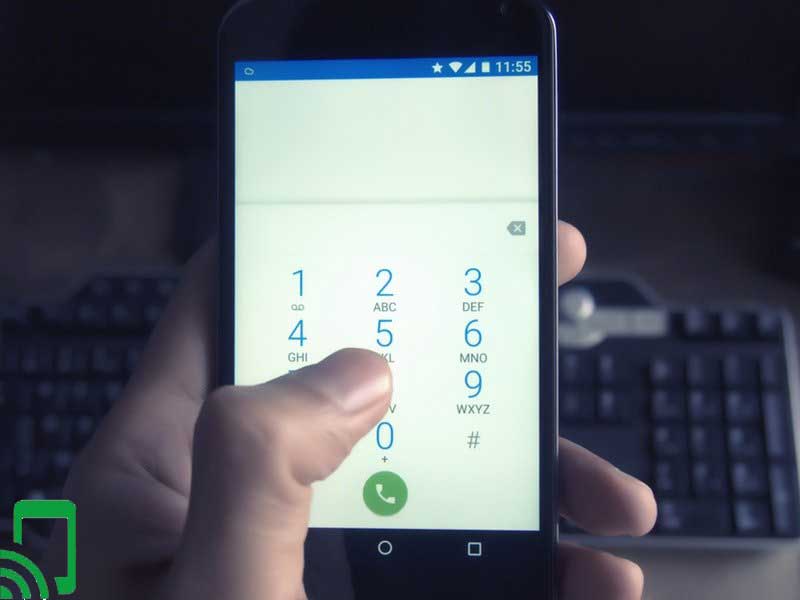 1) Which type of phone do you want?
Which is the best phone to go for in the market? These are some key questions you should ask yourself before going for a free phone. Also, many people can consider getting a cellphone or a landline. Once you have clearly chosen the phoned you want, then you can visit a carrier to assist you in getting the free government phone.
2) Check out on several lifeline providers
Service providers are quite many in Texas. First, you must choose a carrier which is near you or them to have offices within the Estate you are in whereby you can easily reach them. Once that is established, visit the carrier's website, or you can go to their offices.
3) What is your eligibility?
Eligibility comes about whether you can get a free government phone or not. Currently, many companies will focus more on the Federal poverty guidelines, and also, you can even be asked to show proof by providing the following:
A tax return to prove that your income is below 135% of the poverty guidelines
A card, letter, or document to show proof that you participated in any of the lifeline assistance programs like Medicaid, SNAP, etc.
These are some of the primary and standard requirements in most lifeline providers.
The 5 Best Free Government Lifeline Providers in Texas
1) Assurance Wireless Free Cell Phones
Assurance wireless is a subsidiary of Sprint, which is one of the big four carriers in the US. With that in mind, you are assured of reliable connectivity when in Texas. If you qualify for a free government smartphone, you will get the following:
Unlimited Talk and text
2 GB of data
An Android phone
Also, Assurance wireless are the top-up plans whereby the user can pay $5 or $10 and get unlimited international Talk and text.  Even if the allocated 2GB data does not suit you, you can also opt an add-on to add more data. Here is how to add more data and minutes for your assurance Wireless.
2) EnTouch Wireless
EnTouch wireless is one of the latest service carriers to reach Texas. Also, they are known to give the best customer service experience according to several reviews. Below is what you get once you qualify for EnTouch wireless free government smartphone in Texas.
100 minutes of Talk and unlimited texts
100 MB of 4G LTE data
The MBs may be less compared to the service providers; however, the catch is that it uses 4G networks, which is quite fast; hence, they limit you with 100 MB of data. You can also add more data and even buy international calls for as low as $5.
3) TruConnect Free Phones
TruConnect offers one of the best plans in Texas which cannot be compared to other companies. First, once you enroll, you get free 500 MB of data and also 100 minutes of talk time and 100 units of text. Furthermore, this plan is efficient for people who wish to get more data and minutes. It entails the following:
Unlimited Talk and Text and 100 MB of data
Unlimited Talk and text and 1.5 GB of data at $25 per month
Unlimited Talk and text and 3 GB of data $35 per month
If you do not qualify for the lifeline plans, you can also opt for TruConnect typical plans which are quite affordable. To know more, you can visit their website.
4) Qlink Wireless
Qlink wireless is known to have the most affordable rates when it comes to add-ons. These add-ons include international text and calls plus Data.  Also, it is unique in that they do not offer some favoritism to other States like California. When you are eligible for a free government phone from Qlink, you will get an Android phone, unlimited texting, 1 GB of data.
If the data is less for you, Qlink wireless has some affordable rates in which you can add data to your package. The cheapest is 100 MB for $1, and the most expensive is $40 for unlimited data. For one to qualify, he or she should meet the eligibility option's mentioned earlier. Are you looking for Qlink wireless phone upgrade?
5) Access Wireless
As of 2021, Access wireless is becoming the epitome of providing free government smartphones. They have services in more than thirty States, and they all seem to be thriving well. As for the Texas residents, they will be eligible to get the following once their application has been approved: (Access wireless compatible phones List)
100 minutes of Talk time
50 MB data
Unlimited texts.
For California residents, they will be favored since they will get unlimited Talk and texts plus 2 GB of data.
Conclusion
Texas is one of the best states to get a free government phone, and it is also in line with the Oklahoma Lifeline Unlimited plain terms of eligibility.  Remember to check out reviews on each carrier which I have mentioned above. Once that is established, you will get a good Smartphone for free. Lastly, the Federal is strict when it comes to the approval of getting a free government phone, so ensure to carry your documents of proof for easy assistance.