The 5 Best Boost Mobile Upgrade Phone
Boost Mobile is one of the best prepaid phone service providers in the USA, and its coverage goes beyond borders. Boost Mobile offers a wide selection of services, from unlimited data, talk time, and text to limitless free music streaming. Boost Mobile is powered by the Sprint network, and they offer the best devices in the market, from smartphones to flip phones.
Boost Mobile customers are not subjected to yearly service contracts and are allowed to put on hold their plans while overseas with their numbers and registered account still operational. Boost Mobile plans are prepaid no contract deals; this makes plans more expensive compared to other mobile phones service providers'.
The users are at liberty to choose a wide selection of plans that fits their consumption. If you are looking at having a Boost Mobile Hotspot Plan, several plans can give you amazing unlimited data deals that you can use with all your devices. Boost Mobile allows their potential customers to take up their plans with the phones they already own if they are not looking to buy new phones. All their plans accept different phone models, and all a customer ought to do is confirm the compatibility of their phone with the Boost Mobile network. You can quickly check online if your phone is compatible. Are you planning to purchase a Boost Mobile phone upgrade?
Top 5 Boost Mobile Upgrade Phone
1. Boost Mobile LG Stylo 4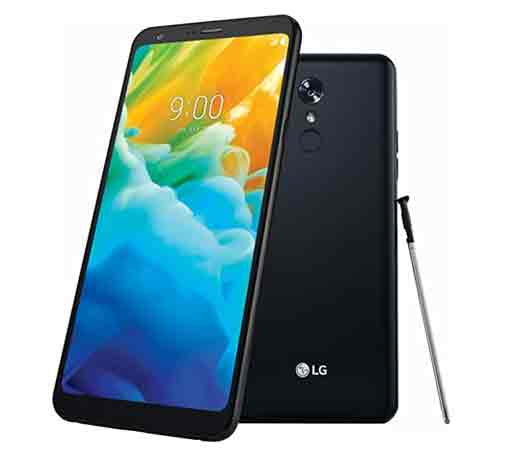 If you are a big-screen-to-body enthusiast, LG Stylo 4 is a prepaid phone to purchase. The phone runs on the Android 8.1 Oreo Operating System with a large 6.2 inch TFT display. It is one of the most affordable smartphones with a stylus pen.
It has a Snapdragon 450 processor that clocks a speed of 1.8 GHz. The phone is an excellent choice for those who like playing games because of its large touchscreen and the operating speed.
The 13-megapixel rear camera can snap good pictures, and the flashlight allows it to take quality photos in dark places. It features a 5-megapixel front camera with 2GB RAM and 32 GB internal memory with a microSD slot.
For modern security, LG Stylo 4 has a 2D face, and fingerprint unlocks that guarantees safety of your information and media files stored in the device. It uses a 3300 mAh Lithium-ion battery that can last for a whole day. The charging port is a USB type C female enabled meaning it doesn't matter which side you plug in making charging easy.
PROS
Large display
It is very affordable
Average battery life
It has expandable memory
Beautiful design
Powerful operating system
CONS
Its camera is not that good
Slow charging
2. Tribute Dynasty 5″ Screen 16 GB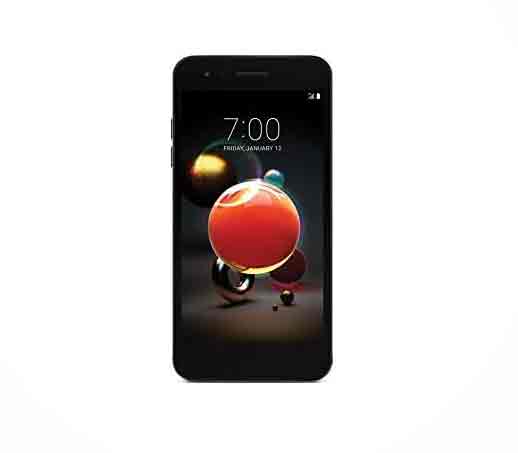 The Boost mobile LG Tribute DYNASTY is designed for those who fancy an affordable, sleek, and smart device with top-notch features. The phone runs on Android 7.1 nougat Operating System with Octa-core, 1500 MHz, ARM Cortex-A53, 64-bit, 28 nm that clicks a top speed of 1.5 GHz. It has 2 GB RAM and 16 GB internal space that can expand to a maximum of 32 GB. You can surf and play games effortlessly on its large 5.0 HD IPS screen.
For travelers, the LG Tribute DYNASTY offers are capable of offering connectivity in other countries such as Mexico. It has an 8-megapixel rear camera and 5-megapixel front camera that can record quality images and videos.
The phone has an LED flash that allows you to take pictures in not so lit places and it is capable of digitally zooming up to 4 times. It uses a detachable 2500 mAh lithium-ion battery that can last for 15 hours talk time.
If you were looking at having a Boost Mobile Hotspot Plan, the LG Tribute DYNASTY could turn into a Wi-Fi hotspot access that allows you to switch impeccably between 3G and 4G LTE networks. The phone is simple to use, and it starts pretty fast.
PROS
Smooth operating system
Has a good quality camera
Good battery life
Strong body design
Quality speakers
CONS
Three-way calls can be problematic
3. Motorola Moto E5 Plus 16GB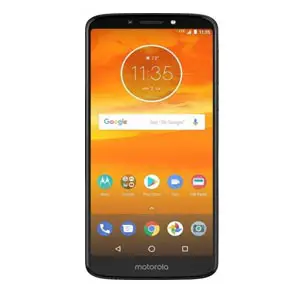 Motorola Moto E5 Plus is a 5th generation model that features a 6-inch full HD+ touchscreen that works perfectly when you are streaming videos and games. Released in May 2018, the phone combines affordability and simplicity for users.
It operates on the Android 8.0, Oreo with 2 GB RAM, and 16GB internal storage. For additional storage, it has a microSD slot that can accommodate up to 256 GB SD card. It has a 5000 mAh battery that can stand intensive use and can last for more than one and a half days with 10W 0r 15W fast battery charging.
The model uses a Qualcomm Snapdragon 435 processor that sports a top speed of 1.4 GHz and Adreno 505 GPU that enhances functionality. It is a dual SIM phone that has a rear camera of 12-megapixel, f/2.0, PDAF & laser AF with LED flash, panorama, and HDR which assures high-quality pictures and videos.
The selfie-ready front camera is 5-megapixel with LED flash to enable it to take good pictures even in places with low light. It is designed with thoughtful wave shape and a domed back to give is a stylish look and an excellent feel.
PROS
Large high definition display
Expandable storage
Latest operating system
Fast charging capabilities
Good quality camera with flash on both cameras
Supports dual SIM
CONS
The phone does not have basic features such as compass sensors
4. Samsung Galaxy S7 – Prepaid – Carrier Locked (Boost Mobile)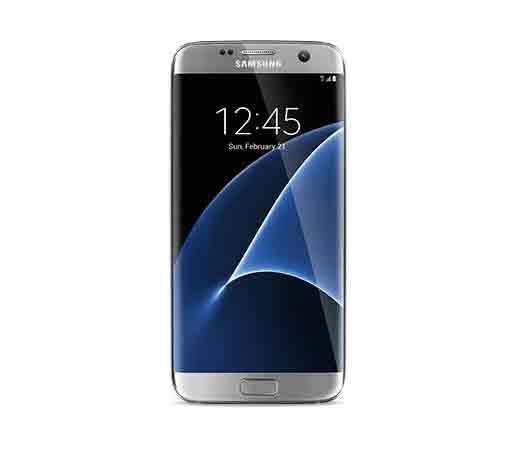 Samsung Galaxy S7 has incredible features from its hardware to software even after three years of existence, and release of recent models. It has a 5.1 inch Quad High Definition AMOLED touch screen ideal for streaming videos and playing games.
It is IP68 certified, making waterproof, dust resistant and cannot be easily scratched. It has a RAM of 4 GB and an expandable memory of either 32, 64 or 128 GB. The 3000 mAh battery can withstand more than a day of talk time. It comes with Android 6.0.1 "Marshmallow" (with TouchWiz 6) operating system and users are capable of updating to the recent Android 8.0 "Oreo."
The model comes with a dual 12-megapixel rear camera and 5-megapixel front camera for high-quality pictures and videos. It uses Exynos 8890 system, which is faster than all sorts of Qualcomm Snapdragon. The Exynos version enables you to use as many apps as possible and makes switching between apps effortless.
For users of apps and games that consume lots of graphics, Galaxy S7 is ideal because of its Exynos version.  For those looking at simplicity and long-lasting phone, Samsung Galaxy S7 gives the best option with advanced features.
PROS
OS can be updated to recent versions
It has a good quality camera
It is dust and water resistant
Can multitask and switch between apps effortless
It has expandable memory
CONS
It has low-quality speakers
Has no user-replaceable battery
5. LG Stylo 3  Boost Mobile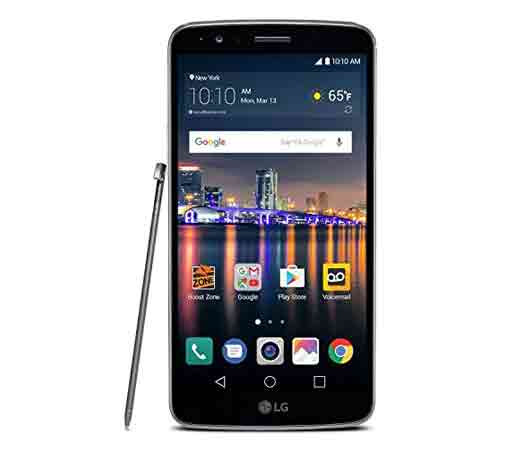 LG Stylo 3 sports a 5.7 inch HD touchscreen with the embedded stylus. The model has a conveniently positioned beautiful fingerprint scanner that gives you easy access to your phone as well as modern security against unauthorized access to your content.
It operates on Android Nougat OS with Qualcomm Snapdragon 435 that can do a maximum speed of 1.4 GHz. It has 2 GB RAM and an expandable 16 GB storage. The rear camera is 13-megapixel, and the front camera is 5-megapixel that takes selfies with hand gestures, and it has HD camcorder.
LG Stylo 3 features a 3200 mAh that can withstand prolonged use. If you are looking for an inexpensive phone with an adorable camera and high-end features, this is the right phone for you. The fingerprint scanner and stylus pen are fantastic, and they give you much-needed simplicity and style.
What's more? The phone works with several phone service providers globally, and users are offered a wide range of features available in more expensive phones.
PROS
Pretty Stylus design
It has a good quality camera with an HD camcorder
It is simple to use
It has a long lasting battery life
Perfect security features
Brilliant audio and video
CONS
Low-quality resolution display
It cannot be easily unlocked
Conclusion
If you want to enjoy a Boost Mobile 30 dollar plan, then it is important that you get a great phone. The good thing about Boost Mobile is that they give you user-friendly plants that allow you to enjoy their text, talk time, and data offers.
This article aims at giving you comprehensive details of the Best Boost Mobile Upgrade Phone. You can easily decide the type you need by going through the detailed specifications of each device given. Boost Mobile is all about saving, the wide range of phones they offer should be able to provide you with a phone that suits your needs. Having a Boost Mobile Hotspot Plan for the rest of devices is advisable when you are on a budget, or you want to cut phone related costs.