The 7 Best Straight Talk Compatible Phones
Straight Talk is an American telecommunication company that began its operations in the year 1996. Carlos Slim is the founder of the company that has grown tremendously. Straight Talk Wireless is more of a brand that markets different products such as Straight Talk compatible phones. Carlos also founded America Movil, a Mexican telecommunication company. America Movil is the pioneer to Straight Talk and Tracfone Wireless companies.
Straight Talk provides cellular services such as data plans, text messages and Voice Call Minutes. Straight Talk does not have the machinery to broadcast signals to the users. It relies on AT& T, Sprint, T-Mobile and Verizon whereby the four companies operate in the United States of America. It collaborated with the four companies under certain agreements on profit sharing. The company has thousands of customers.
The data speeds of Straight Talk are similar to the ones from the collaborated companies. For instance, all straight talk phones deals should also work with AT&T, Verizon, Sprint and Verizon. It is because Straight Talk relies on their networks. It thus makes sense to say that all compatible phones to the four companies are also compatible with Straight Talk. Only the offers differ from them.
What are Straight Talk Network Specifications?
Straight Talk operates on CDMA and GSM technology. The 2G bandwidths are 800, 850, 1700/2100 and 1900MHz. The 3G bandwidths are 850, 1700/2100, and 1900MHz. For the 4G LTE, the company bandwidths are (bands 12, 17, 13, 26, 5, 4, 3, 35, 41): 700, 750, 800, 1700/2100, 1900, and 2500 MHz
Which Plans Can I Find at Straight Talk?
The company offers a variety of data, SMS and voice call plans for its customers. All these usually are prepaid plans that require you to pay as you go. It means that there are no contracts between you and the company. The standard plans include the following.
For 30 days, you get a basic plan that gives you unlimited texts and some amount of minutes to call.
For the unlimited plan, you get unlimited minutes, unlimited data and unlimited texts.
As a customer, you can get straight talk family plan that include unlimited data, text and voice calls. The program is limited to two lines. The company has some of the best no contract cell phone plans that you can subscribe.
Although Straight Talk has what they term as unlimited mobile hotspot plans, the programs are not limited as such. With $55, you can get 10GB of data for one month.
Does Straight Talk Cover All US States?
The company's services are all over the United States of America. In a situation where you find yourself having poor network conditions in your area, you can request to change to the most robust network in the area. For instance, you can switch from Sprint to Verizon if the Sprint's network is weak at your current place and enjoy your connection.
What are Straight Talk Compatible Phones?
1. Samsung Galaxy S8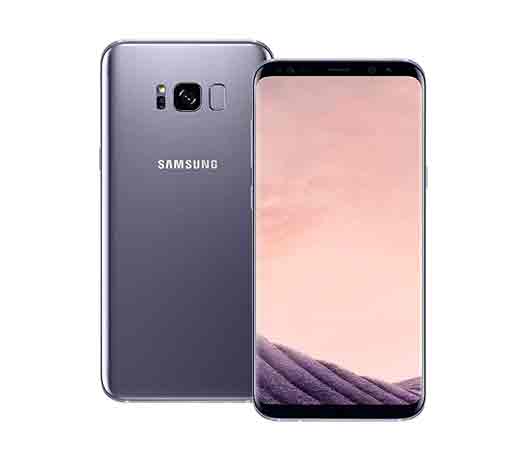 The phone has an elegant design. The fast sight will leave you amazed. Moreover, it has an internal memory of 64 GB. Save all files of importance in this device for future reference. If you like movies, then the phone will serve as a storage space for your favorite movies to watch later. The RAM is 4G.
The phone is open to all networks. Any service provider who works on the GSM technology can give you mobile phone services such as data plans, SMS services and voice calls. Again, the phone has undergone refurbishing to look new. The battery has a capacity of 3000mAh. The front camera is 12MP while the rear camera is 8 MP.
PROS
Large internal storage memory
Durable battery
Elegant design
High-resolution cameras
Not locked to any network
CONS
It is not new and thus might not work well
2. Apple iPhone XR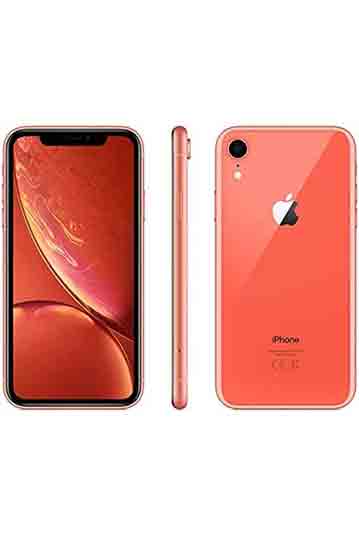 The phone has an internal memory of 64 GB. The space can accommodate thousands of files at once. If you are a movie lover, then you can save many movies on this phone. The phone is open to any networks of choice. It can work with Verizon, Sprint or AT&T networks.
The phone has undergone refurbishing to look like new. However, it is old. In spite of that, it is functioning pretty well. Amazon technicians have tested all parts and replaced those not working. Above all, it has a 90-day Amazon renewed Guarantee. As you buy the phone, know that the phone comes without a charger, a headphone and SIM card.
PROS
Has large internal memory
Amazon Renewed Guarantee
It is open to all networks
It is easy to use
Has an attractive design
CONS
Does not come with a charger and headphone
3. Straight Talk LG Rebel 4 LTE Prepaid Smartphone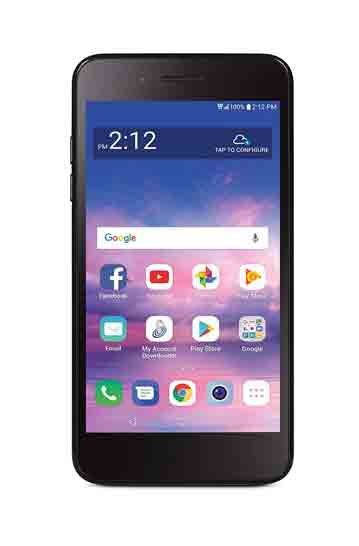 The phone has a 5-inch screen. The screen is large enough for movie and picture viewing. You can see the display without struggling. Again, the screen is bright and vivid. The phone has 8 MP back and 5 MP front cameras. They produce clear images with fine details. The phone has a sleek design that is very attractive to the eye.
Most models are black with a 1.4 GHz Quad-Core Qualcomm Snapdragon processor. The internal storage space is 16 GB. The battery capacity is 2500mAh that can take you the whole day. However, if on active use browsing the internet, taking photos and calling, you might need to charge it twice per day.
PROS
It has a large screen
Fast processor
High-resolution cameras
Sleek and attractive design
Large ROM
CONS
The battery may not last the whole day
4. Straight Talk Samsung Galaxy J7 Sky Pro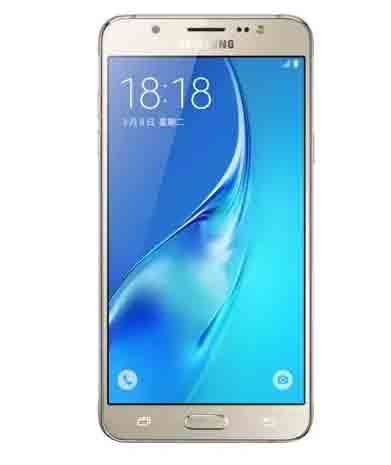 The phone operates on Android 6 marshmallow. The screen is 5.5 inches. You can watch your photos and movies on the screen without any struggles at all. Moreover, you can play HD games with high clarity. Again, save your files in the internal memory of 16 GB.
The cameras are amazing. The front camera is 5MP that you can take perfect selfies with it. The back camera is 8MP. It is ideal for taking photos at vital functions such as wedding, graduation ceremonies or birthday parties.
It has GPS. You can find the location of places using Google Maps; it means that with the phone, you cannot get lost. The phone works with Straight Talk only.
PROS
Large screen
High-resolution cameras
Has GPS
Large ROM
Easy to use
CONS
5. BLU G9 6.3″ HD Infinity Display Smartphone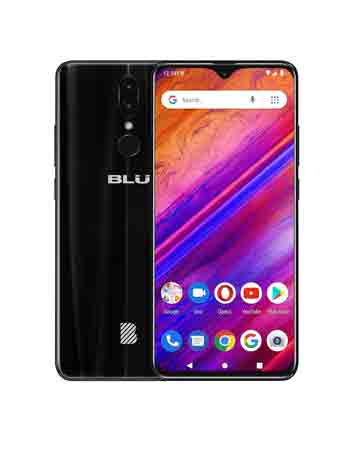 The phone has an elaborate internal Storage memory of 64 GB. You can save very many files such as movies, photos, documentaries and applications. If you love series movies, then this is the phone to buy. Moreover, the screen is large enough to watch videos without difficulties. It has a 6.3-inch display.
The phone's RAM is 4GB, whereby it can handle many files without jamming. The cameras are incredibly impressive. It has a 13 MP back camera and a 2 MP front camera. The battery is large enough to last the whole day without running low.
The 4000mAh battery is enough for you to take photos, browse the internet, and watch movies, among other activities while maintaining a high charge capacity.
PROS
Has a durable battery
High-resolution cameras
It has large ROM
Large screen
Elegant design
CONS
6. Samsung Galaxy A20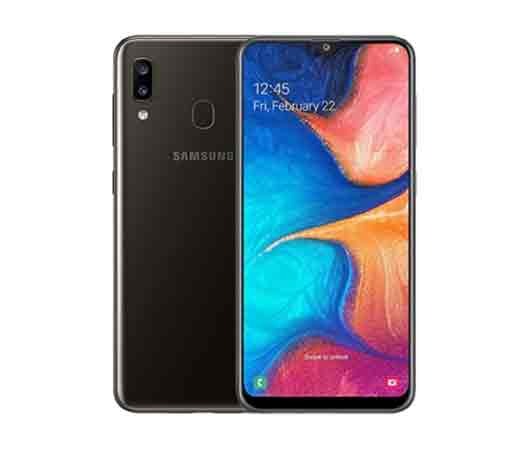 The internal storage space is 32 GB. It can accommodate several files at one place. You can create several folders in the same storage space and save different categories of records ranging from movies to music.
The screen is large enough for movie and picture viewing. The 6.4-inch display is enough even to stream internet TV and watch from a distance. Moreover, the battery has a high charge capacity. It has a 4000mAh battery.
The phone is open to any network. It means that you can use it with any service provider. Use it with Sprint, Verizon or AT&T. When buying the phone, know that it has no warranty. However, the phone will not let you down since it is of high quality.
PROS
It has a large screen
Large ROM
Fingerprint sensor
Open to any compatible carrier
Durable battery
CONS
7. Moto G7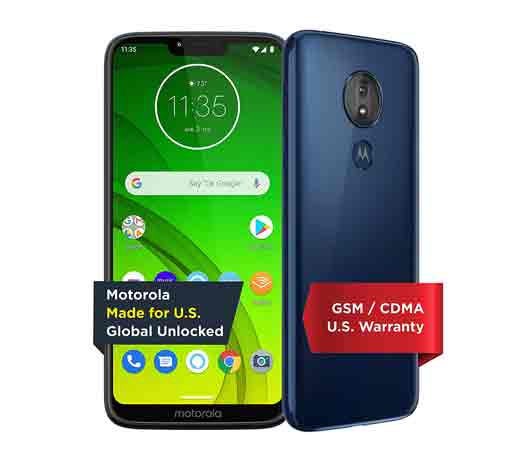 The phone works well with Alexa. Just speak commands, and the phone will perform some tasks for you. It relieves you the monotony of tapping on the screen all the time. For sure, most people will like such applications.
The phone has an internal storage space of 64 GB. Save all files vital to you on this device and view them when in need. Moreover, the phone is open to any compatible network. You can use it with AT&T, Sprint, Boost, and Cricket, among others.
View everything on the 6.2-inch screen. Again, the phone has high-resolution cameras. The back camera is 12 MP while the front one is 5 MP. The battery is 3000 mAh that can take you the whole day.
PROS
High capacity battery
It supports Alexa
High-resolution cameras
Has a large screen
It is open to all networks
CONS
Bottom Line
Straight Talk mobile services are affordable to many citizens. Having an account with Straight Talk gives you an opportunity of broad network coverage. The company has 100% coverage in the whole of the US. Besides, the phones have excellent specifications and will always leave you amazed.
Many of the Straight Talk phones are compatible with any service provider. The plans are amazing as well as being affordable by the majority of the Citizens.