How to Get Free Phones For Seniors in California
In the current age, the advancement of technology has brought rise to various smartphones in the market. The smartphones come with multiple features that you will love, such as the voice assistant, ample internal storage, efficient processors, and so much more. Due to this the price of the phones can be costly, thus hindering you from buying the phone, and you miss out on the features everyone is enjoying. No need to worry anymore as the government got you covered. Today I'll show you how you can get free phones for seniors in California, so you aren't left out on the trending technologies that everyone is enjoying.
The lifeline program initiated by the government was to help those who couldn't afford the services offered by the various mobile carriers. The program provides discounts on the home phone and mobile plans to the eligible individuals. Through this, you can save a few bucks as it lowers the cost of your phone bills. The service is only allowed in one household except for teletypewriters and Deaf and Disabled Telecommunications Program. If you live in California, you can contact your mobile carrier and ask for the California Lifeline discounts so that you can start the application process.
The application process for the free phones and lifeline cell phone in California is quite easy provided you meet the qualification offered. Though your gross income is a determinant, if you participate in any social programs offered by the government, then you have an added advantage. In this article, you will see the public assistance programs one needs to participate to be eligible for the lifeline program. Also, you will see the various phones you can get and the features you can get. Read ahead.
How is one eligible for the California Lifeline program?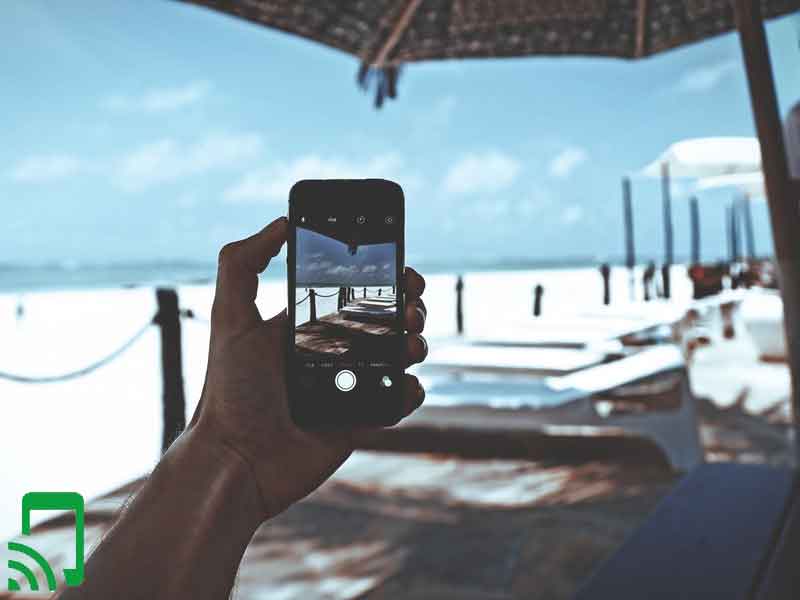 One is eligible for the California program if you or another person in your home applied in any one of the public assistance programs:
1. Tribal TANF
2. Medicaid
3. Supplemental Security Income (SSI)
4. National School Lunch Program (NSLP)
5. Low-income Home Energy Assistance Program (LIHEAP)
6. Federal Public Housing Assistance/ Section 8
7. Head Start Income Eligible (Tribal Only)
8. Food Distribution Program on Indian Reservations
9. Federal Veterans and Survivors Pension Benefit Program
10. Bureau of Indian Affairs General Assistance
11. Women, Infants and Children Program(WIC)
12. Supplemental Nutrition Assistance Program(SNAP)
13. Temporary Assistance for Needy Families (TANF)
Also, you can qualify for the program if your household's total annual gross income is less than the income limits whereby if one or two members of your family full annual ads up to $227,500 and any other additional member you add $6,900.
Proof of participation or household income is required to get service. Also, you need to verify your enrollment information annually to maintain your Lifeline service. Those who make false statements to obtain the service are liable to fine or imprisonment.
Which mobile carriers offer the lifeline program in California?
As a resident of California, you can enjoy the lifeline program from your favorite mobile phone service providers. The government offers free government phones to those who can't afford the smartphones in the market. Below are some of the cell phone providers that offer the program.
1. Access Wireless
The service provider offers good coverage in California, and you get to enjoy certain services as a customer. The privileges include free phones, 1000 minutes of talk time, unlimited texts and 200MB of data.
2. Assurance Wireless
Assurance Wireless is brand of Nextel Company, it offers enticing features once you get the free phones provided. Once subscribed, you get free Android smartphones, unlimited data and texts, and 2GB of data. Also, you can subscribe to the top-up plan that allows you to top-up or deposit your account through PayPal or your credit/debit card.
3. EnTouch Wireless
EnTouch Wireless is a subsidiary of Boomerang Wireless and an active participant in the lifeline assistance program. You get to enjoy two programs, namely; Non-tribal plan where you get unlimited texts and talk time, phone and 500MB data every month the Tribal Plan where you get 4GB monthly data and unlimited text and talk.
4. Safelink Wireless
It provides free phones to seniors in California that are ideal as compared to other services providers. Some of the features you should expect are free cell phone, caller ID, unlimited text, voice call and internet, voicemail and free emergency calling and access.
5. Feelsafe Wireless
Feelsafe Wireless is one gets the choice between unlimited talk and text or unlimited talk, text and MMS, 3GB data and 100 international SMS. No need to worry about high charges when topping up as they have an affordable rate.
6. SafetyNet Wireless
SafetyNet Wireless here you get a cell phone, unlimited texts and talk time and 100MB of data per month.
7. Tag Mobile
You get a cell phone, unlimited voice minutes and texting plus unlimited data.
8. Truconnect
Truconnect is once you apply, you get a free smartphone and unlimited talks and texts.
Although there are other service providers in California, the ones above are the ideal option you can opt for quality services. If you aren't contented, you can choose for other service providers to access the free phones.
Can you change your service provider?
You can change the service provider if the services offered don't meet your standards. Also referred to as Benefits Service provider it occurs at the express request of the customer.
As you are accustomed to one lifeline service provider per household, once the switch is complete, the old one is immediately deactivated. It reduces the hassle of any paperwork to be done.
Which mobile phone brands can you get?
Since it is a government program, you can conclude that the phones offered by can be of poor quality. No need to worry as the phones offered are of high-quality and high-performance.
Due to the partnership with various mobile companies, you can get the device of your desire that can suit your lifestyle. Below are some of the Brands you can get when you apply for the program;
Samsung
LG
Motorola
Apple
Nokia
The devices offered have various features such as the Voice Assistant, enhanced security features, superior camera features and many others.
Bottom Line
From the article above, you have seen the requirements you need to consider while applying for the Lifeline Program. Also, you have seen the various phones you can get when you apply for one. The free phones for seniors in California are of high-quality and performance that can suit your lifestyle.
Also, you now know that you can change the service provider if the services that they offer don't meet your needs. I hope you enlighten by the article on how you can get the free phones offered in California under the lifeline program.