The Best 5 Cricket Wireless Phones and Plans
Looking for the best carrier is always one of the toughest things to do. Factors like costs and connectivity are always a vital key when choosing a carrier. Cricket wireless is one of the best providers in wireless services in the US.  Currently, it serves 10 million people, and it has over 5000 retail stores in the US as of 2021.
By being a subsidiary of AT&T, the Cricket wireless phones and plans are quite similar to that of AT&T but the prices are lower. Also, with the advancement of Cricket wireless plans for 2 phones, they have increased their market share very widely.
Ever since AT&T bought the company back in 2014, people are now switching into Cricket wireless to it since you can use any unlocked phone to connect to AT&T networks. Also, another nice thing is that the plans are quite affordable, and network connectivity is also very impressive. Cricket wireless uses the AT&T network boosters to offer their services to customers, and as for the boosters, they cover around 99% of the US population.
Cricket Wireless Plans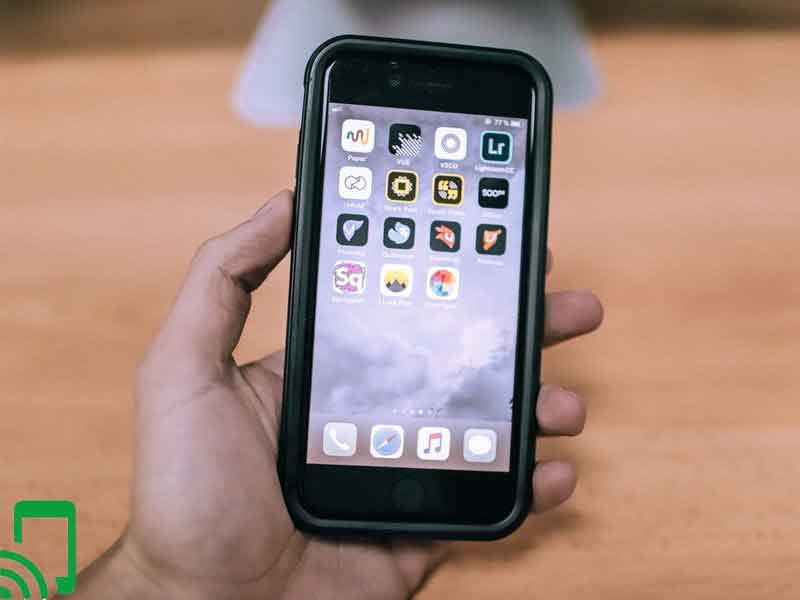 Cricket wireless is acknowledged by many customers, especially when it comes to the price of their plans. Your bill will be a full amount of what you are likely to pay, and there will be no extra costs or surprise costs when you go for paper billing. Taxes, add-ons, and fees are included in the amount payable. Also with Cricket wireless, you get the following benefits:
No credit checks
Convenient when it comes to customer services
No extra or surprise charges.
Phones compatible with AT&T will also work under Cricket wireless because only if they are compatible with GSM,
Cricket Wireless also offers BYOP program, and there are several phones which are compatible with Cricket. First, you should note that bringing a phone which was previously used under Sprint and Verizon will not work for you. This is because those are CDMA carriers, while Cricket wireless is a subsidiary of GSM carriers.
The BYOP program will also work if your phone is Unlocked or is locked under AT&T carriers only. Once that is established, you will be given a Sim card, register for the plans and you will be good to go. Below is detailed info on Cricket wireless plans.
Recommended Articles
Best Free Government Smartphones
Best Qlink Wireless Upgrade Phone
Best Cricket wireless Hotspot plans
1. Limited Cricket Plans
This is one of the best plans if you love to talk and text most of the time. First, you will get unlimited talk and text across the US for as low as $25 per month. However, you will not get any data for Limited Cricket Plans. If you wish to enroll for data, unlimited talk, and text, then the $30 per month is the best option.
You will be given 2 GB of high-speed data under LTE networks for a whole month. The plan also increases to $40 where the user gets 5 GB, Unlimited talk and text for a whole month.
To save a lot on what you are likely to pay under the $40 plan, you can opt for the AutoPay option and also the e-paper billing. By doing so, you will only pay $35 per month.
2. Unlimited Cricket Plans
The Unlimited Cricket Plans are further divided into two. First, for both plans, if you use AutoPay and e-billing, you will save $5 on what you are likely to pay. The first plan entails the following:
$55 plan – With this, you get unlimited talk and text plus unlimited high-speed data. However, for the data, if you exceed 22 GB and the download speed is exceeded from the allocated 3 Mbps, you are most likely to be throttled for the rest of your billing period.
$60 plan-This plan you get unlimited talk, text, and data and there are no restrictions to the data services. However, if there is congestion in your local networks, they are likely to cut off or slow down the download speeds.
The good thing is that both of these plans support mobile hotspot up to 10 GB. If you exceed 10 GB, they are likely to cut your speeds up to 128 kbps for the rest of the period.
Reviews on offers based on Multi-lines
You may be a family person and wish to save big when it comes to wireless services. Cricket wireless has introduced a cheap way of getting four lines and only paying $100 per month. For the first line, you will pay $55 per month on Unlimited talk text and data, the second line will give you $30 discount.
The third line will give you a $10 discount. The fourth line gives you a $10 discount hence paying only $100 per month. This will be very beneficial to family plans. Also, friends can access your Cricket Account and pay for their share.
Cricket wireless Add-ons as of 2021
Add-ons give you other benefits aside from unlimited talk and text data. Here is a brief info of what you are likely to get.
$5 gives you Unlimited Cricket international for making calls to around 35 countries
$10 you get an extra 1GB if you are using the Limited Cricket plans
The 5 Best Cricket Wireless Phones
1. iPhone 8 Plus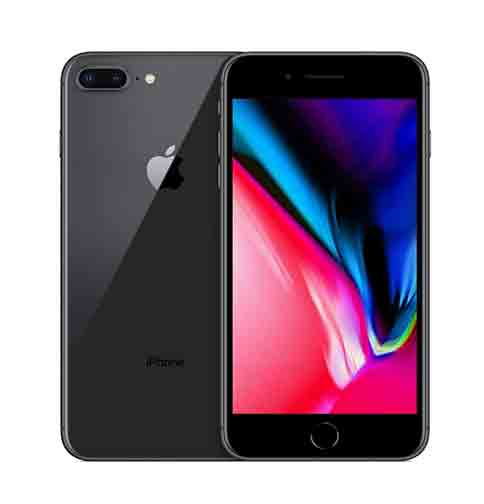 The iPhone 8 was launched back in September 2017, and it is still one of the best flagship devices in the market.  The body is coved by glass, and it has an aluminum frame. It is quite light since it only weighs 202g. The display is an IPS LCD screen with a resolution of 1080p. It uses the iOS 11 operating system but upgradable to iOS 12.3.
The chipset is Apple A11 Bionic one of the latest products by Apple Inc. The memory capacity ranges between 64 GB and 256 GB, and the RAM is 3 GB. It has a dual 12 MP main camera, and the selfie camera is 7 MP.  Battery capacity is 2691 mAh giving you around 21 hours of talk time.
PROS
High-quality camera
Long-lasting battery
High screen resolution
A friendly User Interface
It is very light and has a sleek design
CONS
The face ID is not present
2. Samsung Galaxy S7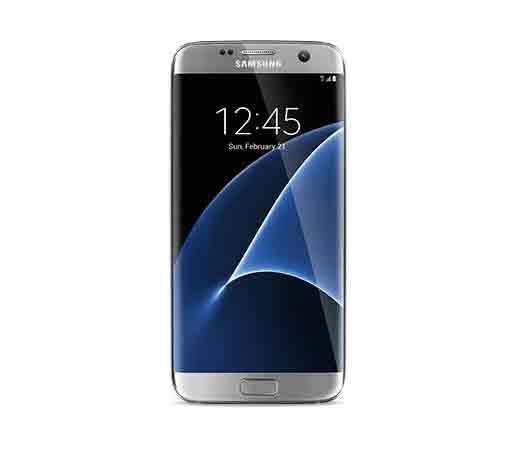 Samsung is known to provide high-end devices, and as of the S7, it is no exception. First, the device uses GSM network technology hence very efficient o use under Cricket wireless. It has a 3000 mAh battery, and the phone has fast charge capabilities.
The display is super AMOLED with 5.1 inches of size and a resolution of 1440 pixels. The Operating system is Android Marshmallow but upgradable to Android 9.0. The internal memory ranges between 32 and 64 GB, and the RAM is only 4GB. The main camera is 12 MP with amazing features while the selfie camera is only 5 MP.
PROS
Long-lasting battery
The main camera is of high quality
Ample internal storage is available
It has a lighter weight
Uses 4G LTE connectivity
CONS
The selfie camera is of poor quality
3. Moto G6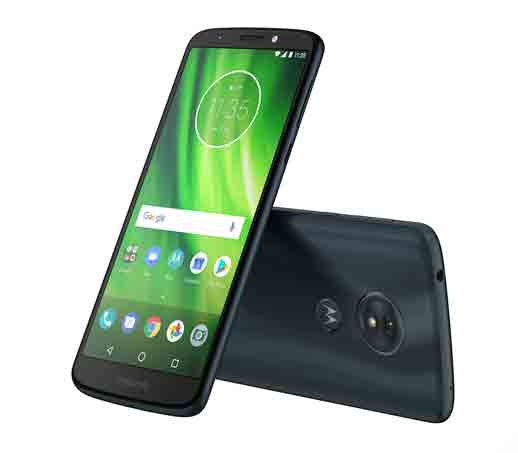 Moto G6 is one of the flagship devices under Motorola has quite amazing features. First is that it can be used in both GSM and CDMA networks without any issues. The device also weighs only 167G, and the front and back are built out of gorilla glass. The display is an IPS LCD capacitive touchscreen with a size of 5.7 inches.
Resolution is 1080 p, which is quite reliable. It runs on Android 8.0 upgradable to Android pie. The device uses a non-removable 3000 mAh battery which gives around 19 hours of talk time.  It also has a dual main camera with 12 MP and 5 MP while the selfie camera is 8 MP.
PROS
Enough memory for internal storage
Light in terms of weight
Easy to carry around
Has a fingerprint scanner
The screen resolution is high
CONS
The device lacks wireless charging
4. Nokia 6.1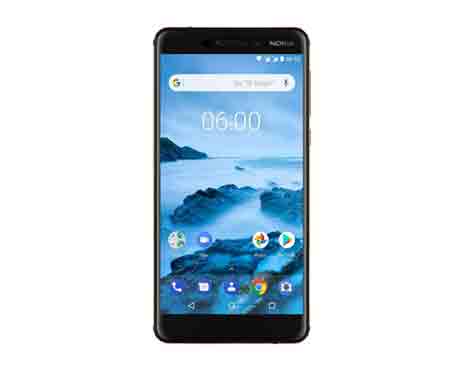 Nokia 6.1 is known for its screen resolution and also the platform like Operating system. It runs on Android 8.1 upgradable to Android 9.0. The screen resolution is 1080P, which is an IPS LCD capacitive touch screen. The main camera is 16 MP while the selfie camera is 8 MP. The device features a fingerprint scanner for enhanced security.  The RAM is 4 GB while the internal storage is 32 GB.
PROS
High-quality camera
Large internal storage
Uses a Qualcomm chipset
Long-lasting battery
Has a memory card slot
CONS
4G connectivity is not very reliable
5. Cricket wireless Alcatel PULSE MIX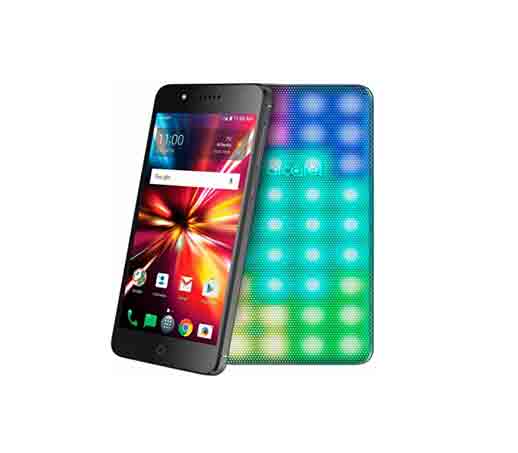 Alcatel pulse mix may not be a familiar name, but it has amazing features. The display is HD with a body ratio of 18:9. It uses a Qualcomm Snapdragon processor, and the Ram is 4 GB. Internal storage is 64 GB. As for the battery, you get 3000 mAh which gives you around 20 hours of talk time. The device uses Android 8.0 upgradable to Android 9.0. The main camera is a dual 12 MP and 5 MP while the selfie camera is 8 MP.
PROS
Light when it comes to weight
Simple and friendly user interface
The screen resolution is high
The user gets ample internal storage
Comes in a variety of colors
CONS
The fingerprint sensor is quite slow
Bottom line
Cricket wireless offer very affordable plans compared to AT&T. However, you may lack features like premium HBO for a whole month. Despite extra features that come about by AT&T, Cricket is the best option if you wish to save on money. Unlimited plans are very efficient, and internet speeds are quite reliable.