The 5 Best Hearing Aid Compatibility iPhone
Do you know someone with hearing problems? If so, you may have been looking for the best Telephones for hearing impaired, but by bad, lack, you have not found the right phone. If that's the case, hearing aid compatibility iPhone devices have helped many people with hearing problems to be able to communicate with relatives and friends efficiently.
Also, there are several apps introduced to the iPhones to boost the sound system and also correlate to the Bluetooth hearing aid sets. iPhone products are known to be the best in the market with regards to camera quality, durability and processing speeds.
 Also, all the phones starting from iPhone 4 to the latest iPhone XR have a unique feature in the settings to help hearing-impaired people. This article will give you insights on some of the best apps you can go for and in general, everything you need to know about hearing aid compatibility iPhone.
What are some of the best Hearing Aid Apps to go for?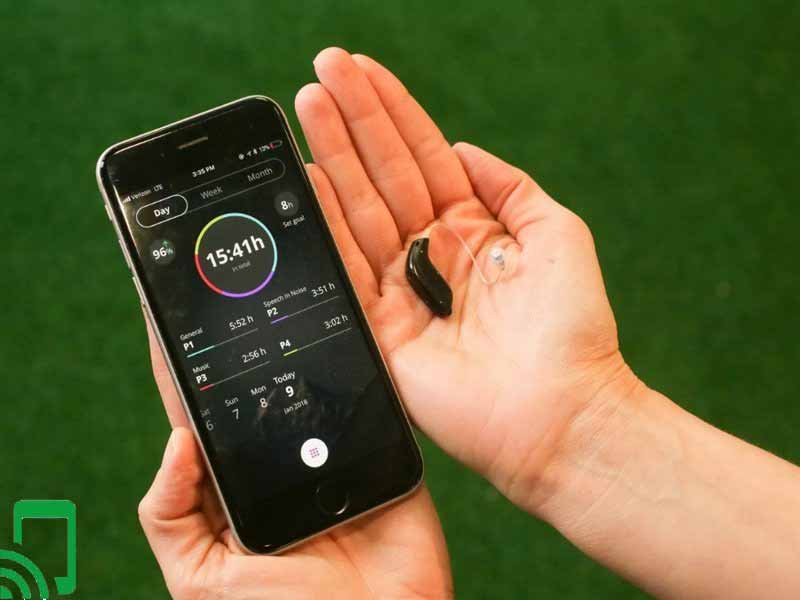 There are many apps which have been created to help people with hearing problems. Currently, with an iPhone, you can get the apps and enjoy loud customized sounds when using your phone. Also, the apps do not spam you with ads, so you don't have to worry much about it. Below are the best five apps you can go;
1. TruLink Hearing Control
TruLink offers you the best services when used in the hearing aid compatibility cell Phone.  It allows you to find a lost hearing aid which most people love about it. Also, the app will enable Siri to read out loud texts and emails to the hearing aid headset. The other cool feature is the ability to switch between stored settings based on your location. You can get this app in the App store.
2. Oticon ON
This app boasts itself due to the ability to connect to IoT using the specific website. The app also has a friendly user interface which you can customize the colour fonts and many more. The app allows Geotagging; hence, when you misplace your hearing aid headset, you can easily find it.
3. Phonak Remote
This allows you to easily stream music and pick calls straight from your hearing aid. Also, the app has customizable program settings making it very reliable for hearing impaired seniors.
4. Resound Smart 3D
This application is one of the best among hearing aid apps. It has a super user-friendly interface, and the app is customized with tutorials to help everyone get the intended message. You can adjust speech, lower wind-noise levels with the sound optimizer.
5. Widex Beyond
Widex has an excellent rating from Apple store due to the exemplary features like customizable interface, the ability to track lost hearing aid if lost it and many more. People like this because Widex is fast to open and navigate through.
The 5 Best Hearing Aid Compatibility iPhone
1) iPhone XR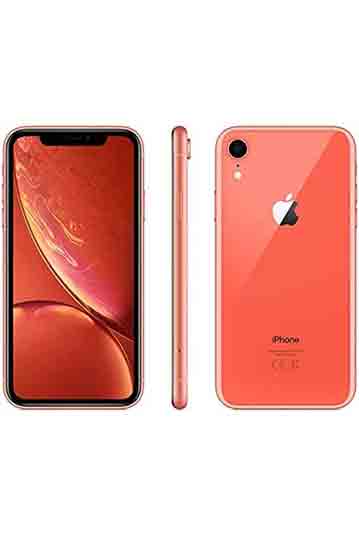 The iPhone XR brought about a revolutionized setting with regards to iPhones across the world. It has vibrant and fresh features regarding the display, body, operating system and battery life. The first thing that amazes is the body dimension. It is quite slim and light too. The back is covered by glass and the whole body has an aluminum frame.
It has an IPS LCD touchscreen with 828X1792 pixels. The screen is scratch-resistant enhanced with oleophobic coating. It uses an iOS 12 operating system, and the chipset is Apple A12 Bionic, one of the latest in the market. The CPU is a Hexa-Core; hence, the user enjoys gaming and fast loading of apps.
The primary camera is 12 MP with cool features like Quad-LED dual-tone flash and HDR capabilities. The selfie camera is 7 MP but with resilient features too. It has a reliable battery life of 2942 mAh making the device has fast charging capabilities.
PROS
Stunning sound system
Reliable camera quality
Ample internal storage ranging from 64, 128 and 256 GB
Fast and secure processing speeds
Stunning camera
CONS
The resolution is quite low for such a flagship device
2) Apple iPhone X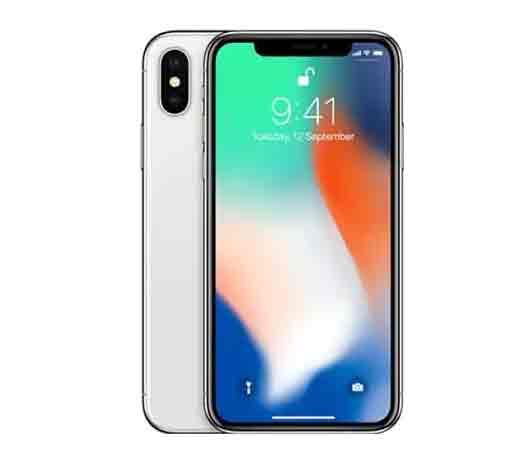 iPhone X has similar features to the XR; however, the XR is more advanced. The phone has a body dimension of 143.6 by 70.9 by 7.7 mm, which is quite slim. The body both front and back are designed out of glass and the frame out of aluminum. The screen type is OLED touchscreen with a resolution of 1125X2436 pixels.
The screen is also safe from scratches, and it has an oleophobic coating to prevent it from breaking in case it falls.  It runs on iOS 11, but you can upgrade it to iOS 12.4, and the chipset is Apple A11 Bionic. The CPU is quite similar to XR, but this one offers 2.39 GHz processing speeds. For internal memory, you can choose between 64 and 256 GB.
It has a dual 12 MP primary camera with cool features like HD panorama and HDR. The selfie camera is 7 MP with cool features too. The sound system is very convenient among the best phone for hearing impaired seniors.  The battery is a non-removable Li-Ion 2176 mAh with fast charging capabilities.
PROS
A friendly user interface
High-quality camera
The screen resolution is high
The sound system is efficient for hearing impaired persons
Face ID available for maximum security
CONS
Uses a USB type-B for charging
3) Apple iPhone 8 plus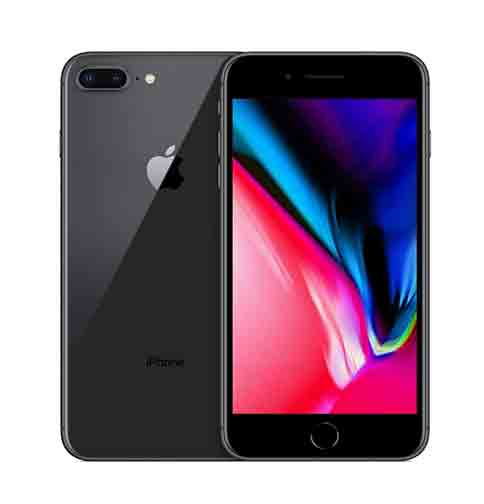 The iPhone 8 plus is one of the low-budget devices based among hearing aid compatibility iPhones. First, it uses GSM; LTE and HSPA network technologies making it reliable to be used by any carrier across the US expect Verizon and sprint. The front and back are made out of glass and body enclosed in an aluminium frame.
It uses the iOS 11 operating system, but you can upgrade it to iOS 12.4. The memory slot ranges between 64 GB and 256 GB. It has a screen resolution of 1080X1920 pixels, making it reliable for watching, gaming and streaming movies. The main camera is a dual 12 MP while the selfie camera is 7 MP.
The device features fingerprint sensors which secure your phone efficiently. For hearing impaired people, you can download apps from this phone to aid in boosting the sound system of your phone. The user gets a non-removable 2691 mAh battery that can last for up to 16 hours on continuous usage.
PROS
The camera quality is high
Font size can be customized
Long-lasting battery
User-friendly interface
Apps can be used to boost the sound system for hearing impaired seniors
CONS
The finger print sensor takes time to respond
4) Apple iPhone 7 plus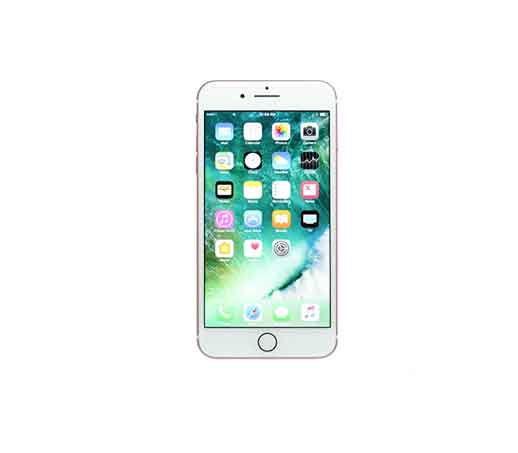 iPhone 7s is quite efficient to many people who wish to get the Verizon phones for hearing impaired. It uses several network technologies, making it a reliable carrier if you love switching from carriers to carriers. It only weighs 138 g hence easy to carry around. The phone has an IPS LCD touchscreen of 1334X750 pixels. Also, the screen is protected by an Ion-strengthened glass with oleophobic coating.
iPhone 7 uses iOS 10.0.1, but you can upgrade it to iOS 12.4. It uses Apple A10 fusion chipset; hence, when it comes to gaming; you get the best from the device.  The main camera is 12 MP while the selfie camera is 7 MP. It has ample storage ranging from 32, 128 GB and 256 GB while the Ram is 2 GB. The battery capacity is 1960 mAh and gives you 14 hours when you use 3G connectivity.
PROS
Easy to set up and use
Customizable fonts for visually impaired people
The sound system is of good quality
The OS is upgradable
Uses several network technologies
5) Apple iPhone 6S plus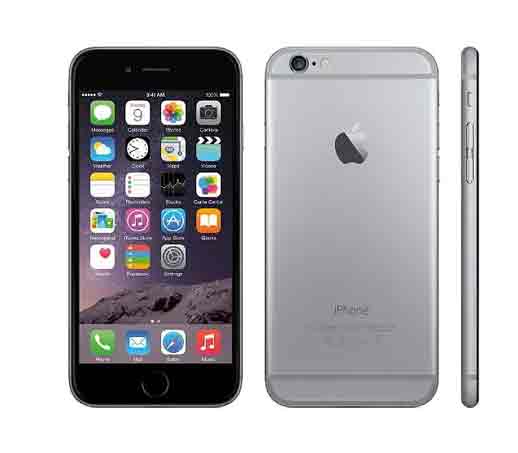 Released back in 2015, this phone brought about a revolutionized way of communicating for hearing impaired people. It was among the first phones which you could use the hearing aid apps which could deliver loud sounds to hearing-impaired people. The device weighs 192g, and the front and back are built out of glass. It has an IPS LCD with a resolution of 1080X1920 pixels. 3D touch display also makes the device unique.
iPhone 6S runs on the iOS 9 upgradable to iOS 12.4. It uses the Apple A9 chipset to deliver efficient and fast processing speeds. The primary camera is 12 MP while the selfie camera is 5 MP. The device also has a long-lasting battery of 2750 mAh that gives you talk time of 24 hours.
PROS
High-quality camera
The OS is upgradable
Easy to set-up
Takes a short time to boot up
The ringer volume is quite loud
Conclusion
From the above devices, you can now choose the best iPhone for your hearing needs. However, if you wish to go old style, you can check the Clarity phones for hearing impaired since they have amazing features too. Also, the AARP cell phone discount Verizon is an excellent offer to go for. However, if you are an iPhone enthusiast, then the best option to go for the devices mentioned above. When bought from Amazon, you will get delivery on time, and the cool part is that the device is unlocked meaning you are not obliged to any carrier.