The 10 Best Bring Your Own Phone Plans
Bring Your own Phone has evolved in the past few years vary widely, especially in the co-operate sector. There have also been drastic changes to the telecommunications sector such that service providers are allowing customers to bring their own phones if they are compatible.These service providers, in turn, led to the creation of the best, bring your own phone plans which are not only offered by standard service providers but also MVNOs and lifeline providers.
Bring your own phone plans that are not very different plans from what you would get in your service provider. However, some carriers will offer you a good discount if you bring your phone plus other amazing reasonable offers. There are other carriers which will also give you flexible prices on your plan if you bring your phone plus their old number. This will give them less work for them, and also, you don't have to do a lengthy procedure to enroll for the plan.
For this, bring your own device plans, there is an eligibility process that everyone should meet. However, the most important of all is phone compatibility. If your phone is not compatible with their network, then you will not be enrolled in the plan. There are other eligibility criteria which I will mention in this article. So to learn more about BYOP, I suggest that you continue reading the information below.
Who Qualifies for Bring Your Own Phone Plans?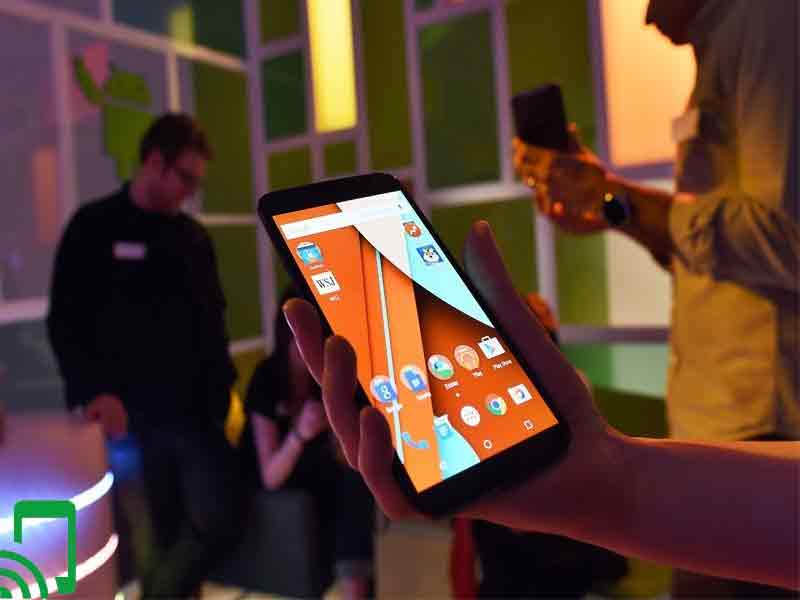 Qualification depends on the carrier terms and conditions. You may have everything in order, and it turns out that you do not qualify. So my advice is you read the company's terms and conditions to learn more about how it works.
There are some things you should put into consideration with regards to how you will qualify for the Bring your own phone program. Below is a shortlist which if you put into account, you will not have a hard time enrolling for the program.
1. The phone should be unlocked
There are two types of phones; unlocked and locked cell phones. Locked cellphones mean it is only limited to be used by one carrier in the US while unlocked can be used by any carrier. The best unlocked cell phone deals offer amazing smartphones at very affordable prices.
If you have a locked phone you can easily unlock it by contacting your service provider, and they may ask you to provide the following information;
Your phone's IMEI number
Your name
Details of any phone management passwords you may have
Details of whether the phone has ever been stolen or not.
The policies vary among each service provider. You also have the option to buy Unlocking codes in some online stores like tech radar and many more.
2. You should not be in debt with your previous carrier
Before switching carriers, ensure that you have cleared your entire monthly billings fort that month. This is because in cases whereby you wish to bring your own number, the service provider will contact your previous carrier to make some inquiries. For those who use Prepaid plans may not have a lot of issues compared to post-pay users. So ensure you are not in debt to smoother the process
3. The phone should never have been stolen
Many service providers have this policy, so it is hard to escape from it. The phone you wish to bring should not be in any criminal records, even if it were stolen from you. So you should keep your current phone safe to avoid such a situation. In situations like Qlink lost phone, the policy for the lost phone is still the same.
These are the three policies that are found in most carriers. If you wish to join a specific carrier, you can read more about what it takes for one to enroll.
What phones can you use in Bring Your Own Phone Plans?
There are so many phone manufacturers across the Globe who provides phones with totally different specs. When we come to the phone compatibility in each carrier, our primary focus is the network technology being used.
Some carriers use the CDMA network tech while others use GSM. This technology is very vital since there are phones that will work with both technologies, while others will only work with one.
So at this point, you need to know which tech does your phone use, and it will point you in the right path when choosing a carrier. If the phone uses both technologies, it will be immensely more comfortable to perform a BYOP.
So before switching, make it a priority to know which network technology your phone uses and the network technology of the carrier you want for BYOP. I will also mention the network technology being used as you continue reading this article.
The 10 Best Bring Your Own Phone Plans
1. Qlink wireless Bring Your Own Phone Plans
Qlink wireless is ranked #1 best free government phone provider in the market. Qlink has more strict measures when it comes to BYOP like if you have a leased phone, it will not be eligible and many more strict rules. Other terms can be found on their website. Qlink best bring your own phone is a good offer for those who don't wish to spend any money on monthly plans.
You also have to prove another eligibility process like your income, whether you participate in Government aid programs and many more. The other benefit of Qlink wireless BYOP is that you are allowed to bring your own number too. Once you qualify, you will get the following in your plan;
100 minutes
Unlimited texting
1GB of mobile data
You also have the option of buying add-ons for minutes and data at a very affordable price. For this service provider, you need to be accurate in providing your details because any simple error will deny you the chance to get everything for free.
2. Verizon Wireless Bring Your Own Phone Plans
Verizon Wireless has been in the market for almost 2 decades, and it has proven to be very worthy to its customers. From Verizon upward rewards to the AARP cell phone discount Verizon, they truly deliver the best. This company uses CDMA network technology to deliver its services to its customers.
So before opting for Verizon Wireless bring your own phone check that your phone's network technology matches with theirs. The plans available for this feature are divided into both prepaid and post-pay. These plans are very affordable, and they start at around $30 per month.
It also depends on the number of lines you want. In most cases, Verizon Wireless allows you to have a maximum of 6 lines. The good thing with their plans is that you get unlimited talk and text across the US. The only thing that varies mostly is data allocation. Currently, the categories of plans offered include the following;
Unlimited 55+ plan
Verizon military plan
Verizon family plans
Verizon unlimited plus plan
If you qualify for BYOP, the next step is to pick up a sim card at their stores and then go ahead to purchase a plan on their website. The process is straightforward since you just follow the onscreen instructions.
3. Cricket Wireless Bring Your Own Phone Plans
Second on our list is the biggest MVNO, Cricket wireless. Cricket is wholly owned by AT&T, but it offers very affordable plans compared to them.  Since the company uses AT&T networks, the technology used is GSM. If your phone meets this tech, you can easily apply for a plan.
Cricket Wireless also offers an excellent platform whereby you can check phone compatibility. In their website is a prompt that tells you to enter your IMEI number, after which you will be informed whether your phone is compatible or not.
If it is not, there are outstanding cricket wireless deals for existing customers, which you can choose from.  To know your IMEI number, dial *#06# and you will get it. Cricket wireless offers very affordable prices for their services.
Their sim card starts at $9.99, which is quite affordable. Currently, there is there major sub-division of their plans which you can choose from;
Cricket Core plan
This is the cheapest plan of all, and it goes at $100 for four lines. You get unlimited talk, text, and data, which is limited to 3mbps. Unlimited video streaming at SD quality is also offered
Cricket more plan
1 line cost $60 per month, but you can buy four for only $130 per month. You get unlimited everything, and most of all, your data speeds are at 4G LTE. Video streaming is limited to SD quality.
Cricket stream more plan
This is a good plan that allows you to save data while streaming videos. However, you still get unlimited everything at a fair price.
Check out Cricketwireless to learn more.
4. MetroPcS Bring Your Own Phone Plans
This is another robust service provider in the market, which is wholly owned by T-Mobile. Over the past few years, you may have heard of Metropcs hotspot plans, which are very affordable, and the devices are of high quality. When it comes to BYOP plans, they are also very affordable.
First, they offer an exclusive $50 once you pay for your second month with them. The money is sent to your virtual Visa prepaid card. The Metropcs bring your own phone check plans are divided into the following;
$40 Plan
This plan offers you 10GB of high-speed data. You also get unlimited music streaming across 40 apps. If you wish to add more data, 2GB costs only $5 per month.
$50 Plan
This plan comes with unlimited everything in terms of talk, text, and data units. You also get 5GB of mobile hotspot and 100GB of Google 1 storage
$60 plan
With this plan, you get unlimited everything and extras such as; Amazon prime, 100GB of storage from Google 1, and also get unlimited talk and text inclusive of data units.
Metro uses GSM network technology, so if your phone is unlocked and also compatible with them, you can opt for their services. Check out Metrobyt-mobile to learn more.
5. Freedompop Bring Your Own Phone Plans
Freedompop is an MVNO wholly owned by the famous red pocket mobile. They have a straightforward BYOP enrolment process, and you do not have to worry about activation fees or hidden costs to your plan.  The carrier uses GSM network technology since its standard service provider is AT&T.
The plans are also very affordable and start at around $7 to $20 per month. The plans also greatly depend on whether you want data units or not. Talk and texts are sold singe handedly for $7 per month, and it goes higher with how many units you want.
As for data, it is also very customisable. For those who do not wish to spend much money, Freedompop bring your own phone offers you a 100% free plan where you get;
500MB of 4G data
500 text units
200 calling units
This somehow relates to the consumer cellular plans AARP, but the significant difference is that you get it for free. Check out Freedompop the learn more.
6. Visible Mobile Bring Your Own Phone Plans
Visible mobile is an upcoming MVNO, and they are known to offer one unique plan that most people love. This company is owned by Verizon wireless, and since it is an MVNO, Visible uses its network. Remember that Verizon is a CDMA carrier, and if your phone is compatible with them, then you are good to go for it.
Currently, the company only accepts BYOP, but shortly, they are likely to introduce their own online store with affordable smartphones. While other companies tell you to pay more for faster browsing speeds, at Visible mobile, you do not have to worry about that. Y
ou will get reliable streaming speeds. The current pricing for their single plan starts at $40 per month. What you pay for entails the following;
Unlimited talk, text, and data
Unlimited video streaming
Unlimited music streaming
Everything just falls at $40, and there are no extra fees or hidden costs that will be charged to your credit card. You also don't have to stress about buying a sim card at a near retail store. You can get all their services on their website or mobile app.
7. T-Mobile Bring Your Own Phone Plans
Being among the top four service providers is not something very easy to achieve, but T-Mobile has been able to conquer. While other companies still struggle with nationwide network coverage, T-Mobile got you covered.
They offer the best connectivity using GSM network technology, and the internet speeds are fast up to 4G LTE. They have a dedicated customer care service that will assist you with any services you need.
For those who opt for BYOP services, you can also upgrade your phone with a wide range of their smartphones found in their online and retail stores. Here is a list of plan options for BYOP;
Magenta $30
For $40 per month, you get unlimited talk, text, and data on your phone. Unlimited SD streaming and unlimited texting abroad. Talk text and 22G of sped in Mexico and Canada
Magenta $40 plan
Unlimited talk, text, and data are offered. You also get Netflix basic for one screen. Data and texting are offered abroad. Free texting and 1-hour in-house flight is available
Magenta $43 plan
This plan is also known as the magenta plus plan. You get unlimited everything, free texting, and unlimited in-flight WiFi. 20GB of the mobile hotspot and 5GB of roaming data in Mexico and Canada are part of it.
You can visit a T-Mobile retail store for more details.
8. Sprint Mobile Bring Your Own Phone Plans
Sprint is a major service provider in the US, and they are known best of their affordable plans despite being a standard provider. There are also no credit checks or extra fees likely to be added to your credit card. You can also check for Sprint phone compatibility with their IMEI checker found on their website.
If your phone is compatible, then you can apply for the plans available. If the phones not compatible, there are very good Sprint phone deals for existing customers, which you can use. Currently here is what sprint wireless has to offer;
Unlimited Basic Plan
This plan goes for $60 per month, and you get unlimited everything. Streaming is limited to 480p, which is of good quality. Music streaming speed is at 500 kbps, and it will never buffer in any platform that you use. You also get unlimited talk and text plus 5GB of data per month for Mexico and Canada
Unlimited Plus Plan
One line goes for $70 per month, but if you buy two, you only pay $120 per month. The plan offers unlimited everything; however, you will be throttled if you exceed the 50GB data limits. Streaming is offered up to 1080p, which is HD quality. There is also 5o GB of mobile hotspot, and you get music streaming at 2 Mbps.
The Unlimited Premium Plan
The The epitome of plans is this one, and it goes for $80 per month for each line. Multiline discounts are also offered. The plan comes with unlimited everything with regards to talk, text, and data. There is also 100GB of mobile hotspot and Amazon prime.
There are other plans like the unlimited 55+ plan and the military plan, which you can choose from, but the ones I have mentioned are the major ones. Check out Sprint the learn more.
9. Boost Mobile Bring Your Own Phone Plans
Having a carrier with affordable plans and the best customer care services is not something that you wake up and find it in your doorstep. Boost mobile offers a platform whereby you can test whether your phone is compatible through their ID checker. If it is compatible, then the next step is to buy a Sim card.
The sim cards can be purchased at their retail stores countrywide. The plans offered are also very affordable, and everything is unlimited. You also do not have to worry about extra charges or fees incorporated into your bank account. Here is a list of their plans;
$35 per month plan
You get unlimited everything plus 3GB of 4G LTE high-speed data. You also get unlimited music and video streaming. For those who love using the hotspot, the boost mobile hotspot plan is incorporated top this plan.
$50 per month plan
For this plan, you get unlimited everything and also 4G LTE speeds of the internet. For games, music lovers, you are covered with their incredible rates. There is also optimized video streaming, which is quite convenient for many people. Mobile hotspot services are also allocated.
Check out Boostmobile to apply any of these plans. There is also a multi-line discount offered to each plan you get; hence, you can buy several lines for your family.
10. Ting Mobile Bring Your Own Phone Plans
Ting is an MVNO that lets you customize your plans very easily with regards to what you need the most. You can choose the number of lines you want, the number of sim cards to be used, and the allocation of data units too. The good part is that no matter what you choose,
unlimited talk and text will be constant across all your sim cards.  As for BYOP, they have a phone ID checker on their website. The company also offers an online shop whereby you can obtain a new smartphone at a very affordable price. As mentioned earlier, their pricing for each plan depends on what you want. Below is the pricing of their sim cards;
$6 for 1 line
$12 for 2 lines
$18 for 3 lines
$24 for 4 lines
$30 for 5 lines
$36 for 6 lines
You are allowed to have a maximum of 6 lines, which is quite impressive compared to other carriers where you may have a maximum of 2.
Bottom Line
Now that you have prior knowledge on some of the best plans for BYOP, you never have to worry about choosing a carrier again. Remember to always check on compatibility with their IMEI checker or by comparing their network technology to yours.
Compatibility is the core of BYOP, so you need to place it as the first condition before choosing a carrier. You should also choose a carrier with good network services to the place you live in. Once you have all the considerations in place, finding the right carrier will be easy for you.