The Best Project Fi Cell Phone Plans
Founded in 2015, Project Fi is a Mobile Virtual Network Operator (MNVO) launched by Google that used to be compatible with Google Pixel and Nexus smartphones. Later in the years, Google decided to rebrand the service provider to Google Fi, so if you are wondering where Project Fi went it is still with us. Although Google is well known to work with Android Smartphones, Google Fi works with Apple iPhones. At Google, you get to enjoy various Project Fi cell phone plans and the various exclusive features it has to offer.
Google Fi gives you network coverage from the top mobile carriers; T-Mobile and U.S Cellular that has wide network coverage in all the states. Not only do you enjoy cellular network coverage but also you get Wi-Fi coverage to stay in touch with your friends and family. If you have access to a Wi-Fi hotspot you can make calls and send texts whenever available instead of relying on the cellular network. The good thing about Google Fi is that the combination of the networks automatically switches and you get a good network connection anywhere you go. Google Fi offers cheap mobile phone plans with additional features.
Google Fi offers it customers RCS chat in that you can send large image and video files. You get to enjoy premium messaging features such as read receipts, typing indicators, among others. With the rise of 5G network, no need worry about been left out as Google Fi works with the T-Mobile 5G network enabling you to enjoy fast internet speeds. In this article, I'll guide you through Project Fi cell phone plans and various features each has to offer. Also, I'll take you to the various aspects about Google Fi. Let's check them out.
How do you sign up for Google Fi mobile plans?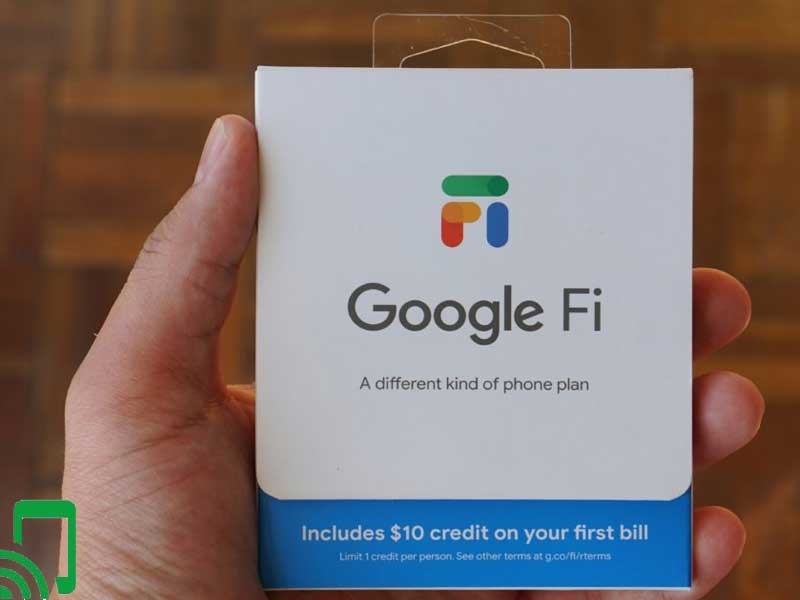 Signing up for Google Fi mobile plans is quite easy and fast. You can sign up through the Google Fi website or you can head to Best Buy and get your sim card. Though you get the sim card off t shelf you have to pay $10 at Best Buy, but at their website, you can sign up online, and Google ships the SIM card to you for free.
Google Fi allows one to either choose to get a new number or you can decide to stay with your old number from your former mobile carrier.
Google Fi mobile plans
Unlike other mobile service providers that claim you pay only for what you use, Project Fi sticks to its word. For instance, if you use 1.5GB of data, you pay for 1.5GB and not 2GB with other service providers. At Google Fi, it's all about Flexibility and you get to enjoy no-contract cell phone plans. Google Fi offers two plans namely; Flexible Plan and Unlimited plan
1) Flexible plan
In this plan, you get to enjoy unlimited calls and texts to keep in touch with your family and friends at all times. You aren't tied to any contract so you can cancel the service anytime without incurring any hefty plans. In case anything happens, you have 24/7 customer support to attend to your needs.
If you like to travel, then you are in luck as Google Fi has low calling rates while traveling internationally. In terms of data, you get to pay strictly on how much you have consumed. You're bill at the end of the month and for each GB you use you pay $10.
Also, you can enjoy full-speed hotspot tethering and keep your devices connected to the internet at the same rate. A flexible plan is ideal for those who don't use their smartphones frequently and it only goes for $20 per month with all taxes and government fees.
2) Unlimited Plan
You get to enjoy unlimited calls, text, and data. You get to enjoy high speed internet of up to 22GB but once you exhaust it the speeds will be lower. You can stream your favorite TV shows at 480p. You can share your data connection at no extra fee and keep your devices connected to the internet.
You get to enjoy free calls to over 50 countries and territories as you get to be charged a cent per minute to other destinations. You get to enjoy free data and texts abroad. You get a Google One membership as you get 100GB of cloud storage for each member.
Does Project Fi have family mobile plans?
In terms of family plans, Google Fi is among the best service providers that offer the best cell phone family plans. You can add up to six lines to your plans and for each line, you are charged $15 each and you all get to enjoy the services.
You need to be careful though since in the flexible plan, if you have teenagers blazing the internet, you might end up paying a huge bill it will be a better option to go for the unlimited data. You also get to enjoy a good discount on each line reducing your monthly cell phone bill, unlike other mobile service providers.
Final thoughts
Project Fi is ideal for those who want to pay for only the data they use. The service provider prioritizes Wi-Fi calling on secure WI-Fi connections and opting for the cellular network as a backup. Those who are out of the country get to enjoy free texts and high-speed data in more than 200 countries at no additional charges.
Since Google Fi relies on T-Mobile cellular network and WI-Fi, you get to enjoy good network coverage in your area and your phone can automatically choose the ideal one. On all the Project Fi cell phone plans, there isn't any activation fee that you have to pay to get the plans.
You can manage your account through Fi App and you can see your data consumption and you can easily remove or add members, set data alerts, and even split the bill with your group.  As Google Fi tries to strive in the cell phone industry and to offer the best to its customer, is it working? Feel free to share your thoughts in the comments section.