5 Best Tracfones At Dollar General | 2022 (Reviews)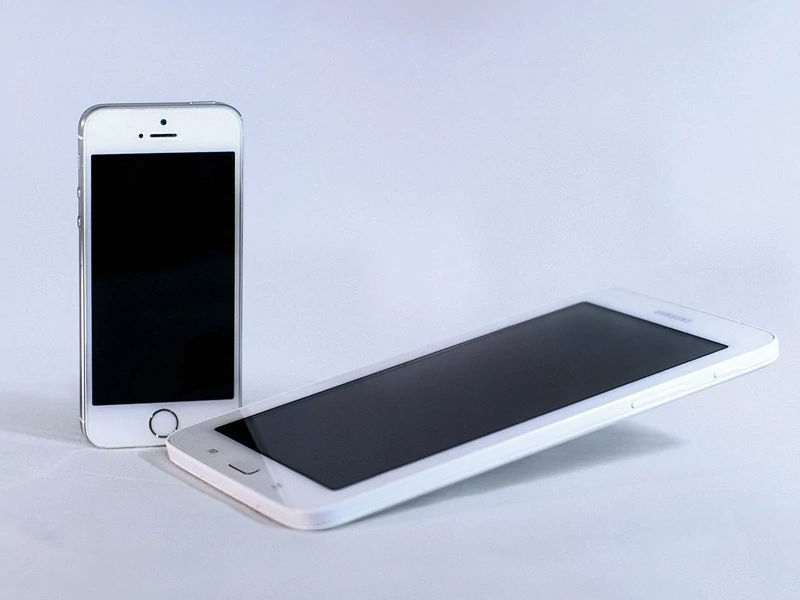 Dollar General has partnered with Tracfone (a wireless prepaid cell phone and service provider) to bring to you great quality cell phones at affordable prices.
Tracfone offers some of the best deals to it's subscriber base and with Tracfone you can get one or both of the following (at Dollar General):
1. A contract-free smartphone
2. Service plans
Why Should You Buy A Tracfone Cell Phone At Dollar General?
Dollar General works with several wireless cell phone and service providers like Total Wireless, Simple Mobile, and Tracfone. Among these, Tracfone wireless is gaining immense popularity due to its low-cost prepaid phones and high-quality services with no hidden charges.
They also don't carry out a credit check so even if you have bad credit, you can still purchase Tracfone devices from Dollar General.
Why Choose Tracfone Wireless?
Apart from its affordability, TracFone also offers great deals and benefits to its prepaid customers.
Tracfone Prepaid Benefits
1. Contract-free Phones
2. No Activation Fees
3. Provides coverage on America's largest 4G LTE networks
4. Top-quality phones from the major brands
5. Option to keep your own phone, network, and number
Getting Started With Tracfone's Prepaid Phones
To start, buy a Tracfone prepaid smartphone at Dollar General.
Already have a cell phone?
Just buy a SIM kit from Tracfone to enjoy prepaid plans on your existing phone. Tracfone provides the best 4G LTE network coverage and a carryover data option (active service). 
And the possibility to buy and use a 5G-ready SIM card for your existing cell phone. The featured $20 monthly plan from Tracfone provides unlimited talk time, unlimited texts, and 3 GB carryover data (without no mystery fees).
 Top 5 Tracfone Phones At Dollar General
Dollar General offers a range of Tracfone cell phone devices to choose from. We've brought to you a list of the best picks from the given variety along with key features of the devices to help you make the best choice according to your usage.
1. Samsung Galaxy A01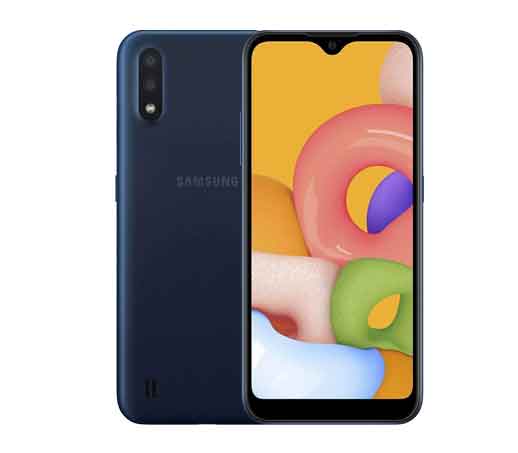 The phone comes with a dual back camera (13MP and 2MP) and a 5.7" HD display for you to capture your memorable moments. 
Priced At: $39
Key Features
 3000 mAh non-removable battery
 5.7" HD display
 13 MP/2 MP back cameras
 5MP selfie camera
 4G LTE enabled
 Internal memory: 16 GB RAM and 2GB ROM
 Dual-SIM
 Micro SD memory card slot
2. Moto E6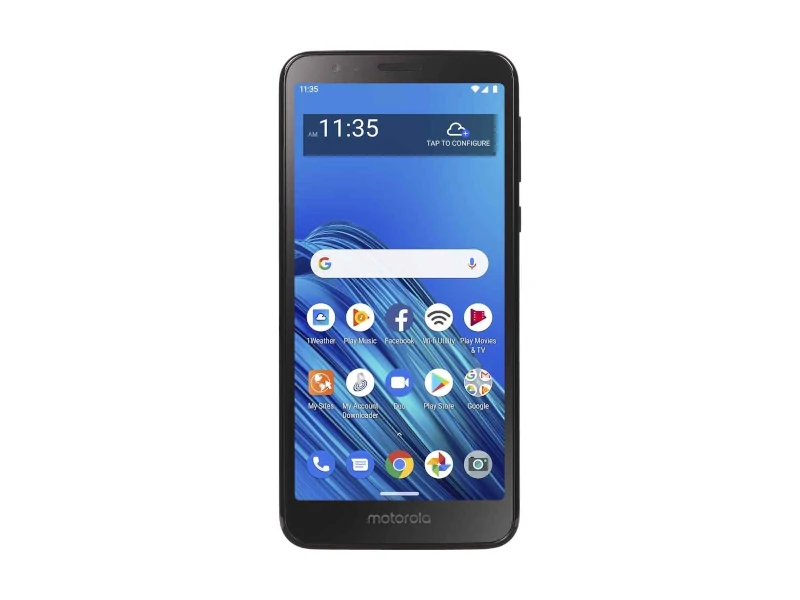 The Moto E6 comes with a 13 MP back and 5 MP front camera, with 16 GB of internal memory, which isn't too much but enough for your basic storage needs; with the dedicated MicroSD slot it can be expanded up to 256 GB.
Priced At: $39
Key Features
·3000 mAh removable battery
 13 MP back camera
 5 MP front camera
 5.5 inches LCD screen
 Internal memory: 16GB ROM, 2GB RAM
 Dual SIM
 1.4 GHz Octa-core processor
OS Android 9.0 (pie)
Fingerprint sensor
 4G LTE enabled
3. LG Journey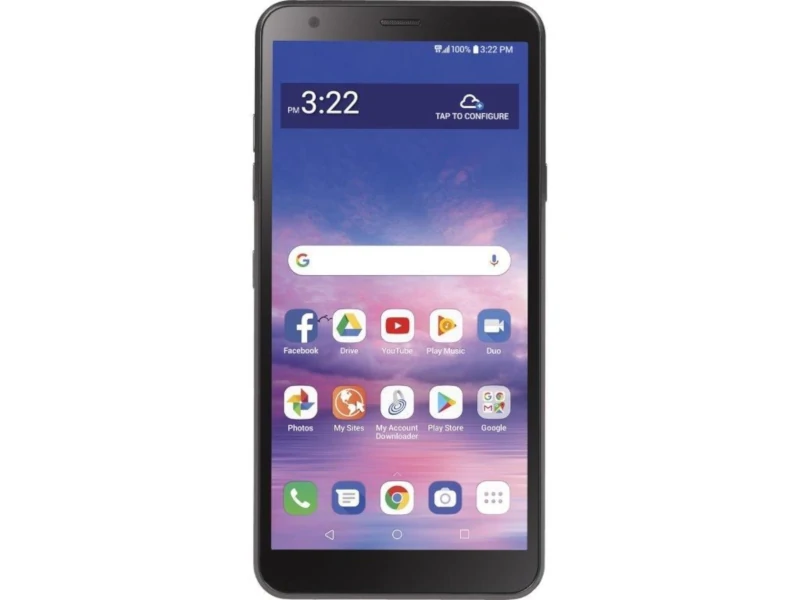 The LG  Journey has a decent 5.45-inch display which is optimal for watching your favorite videos and endless gaming. It comes with Android 9 (Pie) and a regular Tracfone plan (starting at $20/month).
Priced At: $29
Specifications:
 Technology: 4G LTE
 Display: 5.45 inches
 OS: Android 9
 Camera: 8MP rear/5MP front
 Processor: Qualcomm 1.4 GHz Quad-Core
 Storage: 16 GB built-in with 2 GB RAM
 Battery: 3000 mAh
4. Tracfone Alcatel MyFlip 2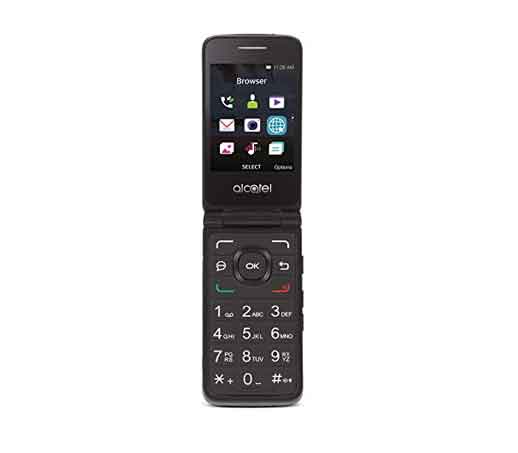 The Alcatel MyFlip 2 is a simple feature phone, suitable for seniors who don't quite favor smartphones, or need the familiar, classic design.
If your intended use with a phone is mostly text and calls, then the MyFlip2 will be a good choice for you.
Priced At: $19
 Key Features
 KaiOS 2.5.4
1350mAh lithium-ion battery
 Up to 6.8 hours of talk time
 13.7 days standby time
 4 GB memory
 2 MP front camera/ video recorder
 4G LTE and Wi-Fi connectivity
 Micro SD card slot
The phone comes with a charger and can be bought at a very cheap price from Dollar General. It also has overall great reviews from customers.
5. Blu View 1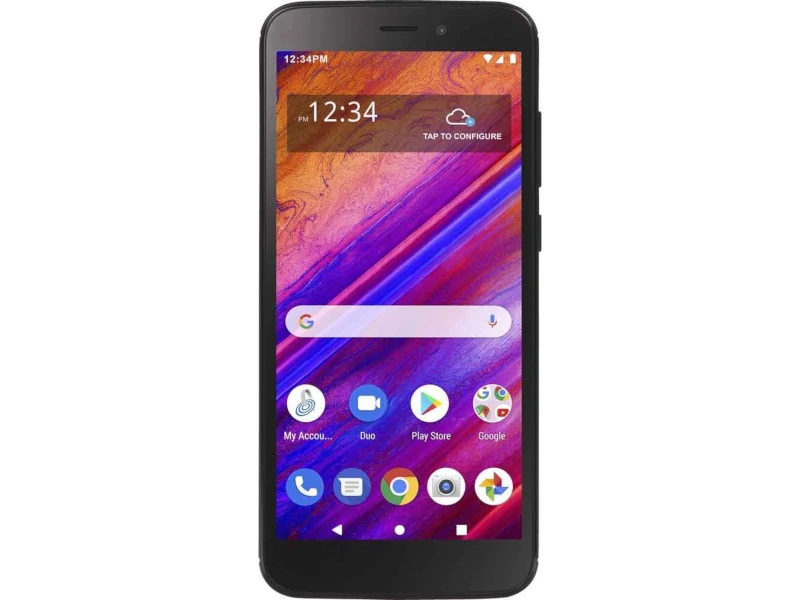 The Blue View 1 comes with a 1.5 Ghz Quad-Core CPU with 16 GB of internal storage and 2 GB RAM.
Priced At: $29
Specifications:
 Technology: 4G LTE
 Display: 5.5 inches IPS LCD
 OS: Android 9
 Chipset: MediaTek MT6739
 CPU: Quad-Core 1.5 GHz Cortex-A53
 GPU: PowerVR GE8100
Storage: 16 GB built-in with 2 GB RAM
 Camera: 8MP rear/5MP front
 Battery: Li-Po 2500 mAh (Removable)
Read More: Does Dollar General Carry Cell Phones? Yes! And here are the best phones you can buy there.
Why Should You Buy Cell Phones from Dollar General?
There are many retail stores and online shops that sell Tracfone phones and other mobile phones. So, you might want to know why it is in your best interest to buy phones from Dollar General.
Low Price
The Dollar General store offers very affordable deals and prices for any device (compared to many other chains). 
No Credit Check
Unlike most other stores, they won't ask you for your credit history for an online, or an in-store purchase. So, if you're worried about bad credit, you'll still be able to get a prepaid phone (and plan) at the Dollar General store.
Easy Refund Policy
If you're not satisfied with a purchase you made, you can return it without any hassle. The procedure is to return the products within 30 days of purchase, along with accessories and the box that they came in. You'll only have to bear the shipping and handling charges.