How To Use Mobile Hotspot Without Using Data? (Explained!)
Your mobile data can be used in place of a broadband internet connection, by converting your phone into a Wi-Fi access point. This is done by establishing your mobile device as a wireless internet router.
All you need is stable network signals, a data plan, and of course a smartphone.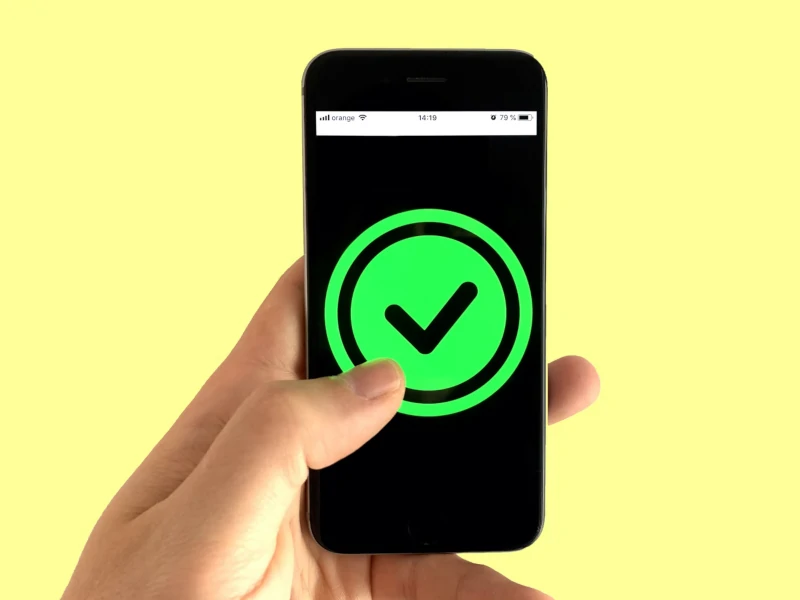 Here we'll find out what exactly is a mobile hotspot, how to enable it on Android and iOS devices, and if you can use mobile hotspot without using data.
What Is A Mobile Hotspot?
A mobile hotspot (also known as portable hotspot or tethering) is the conversion of an LTE signal into a Wi-Fi signal, so you can share mobile data with other devices such as laptops, tablets, and iPads.
When you turn on this feature on your mobile device, it starts acting as a wireless access point and provides an internet connection to other devices using your cellular data.
How Can You Access A Mobile Hotspot?
While hotspot devices also come individually in a pocket-friendly size, thankfully, they're built into smartphones these days, and you can easily enable the mobile hotspot feature in your phone.
Once you enable the Wi-Fi tethering, the devices connected to your hotspot will be able to surf the internet using your mobile data.
How To Enable The Mobile Hotspot Feature On Your Smartphone?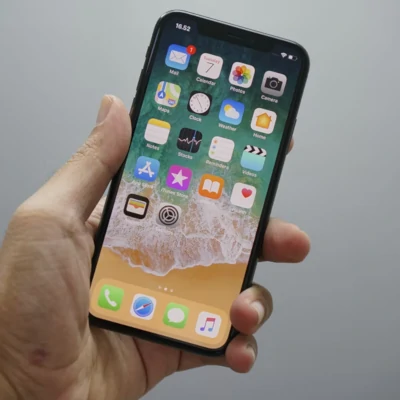 Enabling the mobile hotspot feature on your phone is fairly simple and can be done with a few steps, in a matter of seconds. We'll tell you how to enable mobile hotspot on both Android phones and iPhones.
How To Turn On Mobile Hotspot On Android?
To use your Android phone as a mobile hotspot, follow this method:
 1. On your android device, open the Settings app.
2. From the given menu tap on the Network and Internet. This tab might have a slightly different name on your Android device for example Wireless and Networks.
3. From the next menu that appears, select Hotspot and tethering.
4. Then choose the Wi-fi hotspot option.
5. Finally, slide the toggle button next to the Wi-fi hotspot, to turn on the device's hotspot.
 How To Turn On Mobile Hotspot On Iphone?
To enable hotspot on your iPhone, follow this method:
1. Start with opening the Settings app on your iPhone.
2. From the menu, select Personal Hotspot.
3. Finally, tap on the toggle button next to Allow others to join. This will turn on your iPhone's mobile hotspot.
To use the mobile hotspot on your laptop, go to Wireless Networks and search for the available options. Connect to your phone's wi-fi by entering the password.
How Much Data Does Mobile Hotspot Use?
There is no specific answer to this question. The data usage greatly depends on what apps you're using and what device you're using to surf the internet. Typically, a laptop uses more data while browsing, than a mobile phone, and certain apps use more data than others. For instance, YouTube consumes about 300MBs an hour, compared to only 60 MB an hour for internet browsing.
Another factor that affects the data usage is, how many devices are connected to the mobile hotspot. The greater the number of devices the more the data that's consumed.
How To Use Mobile Hotspot Without Using Data?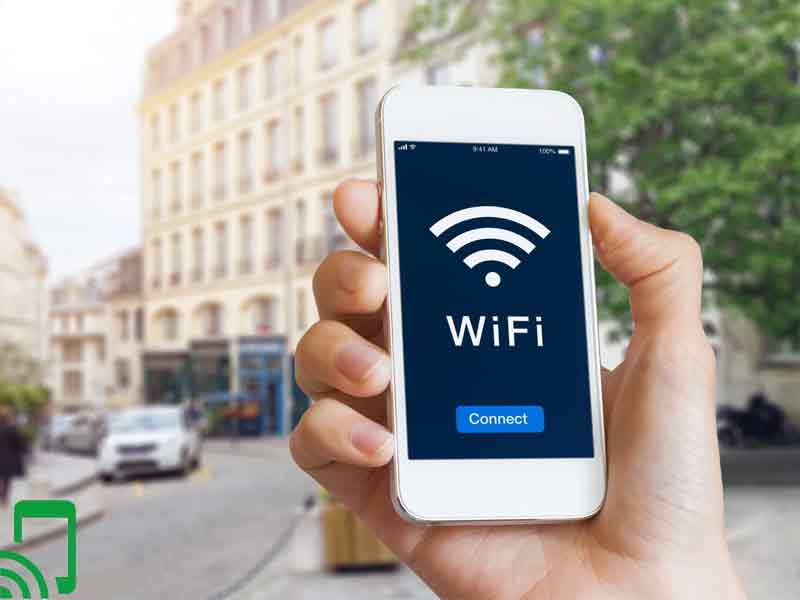 Now that we've seen how much data a mobile hotspot can use, you might want to know if there's a way you can use mobile hotspot without consuming all of your cellular data.
Thankfully, there's a way you can save your data and also turn your smartphone into an internet router. This is done by a feature called Wi-Fi tethering. We'll show you how to turn on Wi-fi tethering even without data:
1. Open the Settings App
2. Select the Wireless & Networks option from the menu
3. Next, look for the Portable Wi-Fi hotspot option
4. Tap on the button next to the option
Your portable Wi-fi hotspot is now turned on. On a separate device, search for any nearby wireless networks, and select your device's wireless connection. Enter the password, and your mobile hotspot is ready to be used without a data plan.
How Do You Share Mobile Data Without A Hotspot?
Apart from using your smartphone as a mobile hotspot, there are 3 other ways to share your mobile data. These are:
USB tethering
Bluetooth
Using a third-party app that can be downloaded through Google Play Store. This is especially useful for the older versions of android phones, that do not have a wi-fi tethering feature.
Note that these methods do consume your mobile data.
Does Hotspot Always Use Data?
The hotspot uses your cellular data to provide an internet connection. So, yes, the mobile hotspot always uses your data.
Can You Use Mobile Hotspot Without Service?
To create a Wi-fi signal, the hotspot needs a cellular connection. So, you cannot use a mobile hotspot without cellular service.
Why Is My Mobile Hotspot So Slow?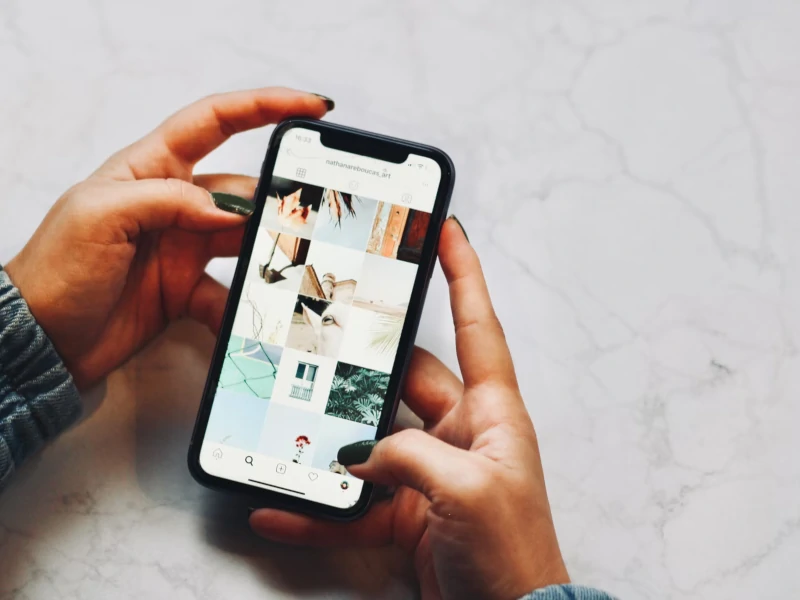 There are several possible reasons why your mobile hotspot might be slowing down. Here we'll list down some reasons why your hotspot might be lagging, and what to do about them.
 1. Too Many Connected Devices
When the number of devices connected to a single hotspot increases, the speed of the internet tends to slow down. To overcome this problem, disconnect a few devices from the hotspot and see if the speed gets better.
 2. Poor Signals
If your network has a poor signal strength your mobile hotspot will slow down since the hotspot uses cellular data to generate Wi-Fi signals. Try changing the place of your hotspot device, try every corner of your home or building, choose an area that has the best signal strength. If you're in a remote area, and there are no network towers nearby, unfortunately, there isn't much you can do.
 3. Background Apps
You might know it, but the background apps on your phone consume your data. If your phone has a background app turned on, the mobile hotspot speed is going to get slower. To solve the problem, shut down all the background apps.
 4. You Might Be Out Of Data
When you reach the end of your data plan's limit the internet speed tends to slow down, which in turn slows down the mobile hotspot. Some cellular networks purposely do this so you don't go over your data limit, which will cause an increase in the monthly bill.
If this is your case, you can buy more data and continue using your hotspot.