What Is Verizon Wireless Business Customer Service?
Verizon is the leading provider of fast, durable connections and exceptional reliability to business enterprises, medium and small setups. If you choose the Verizon Wireless business customer service, you get more done in less time with unparalleled services that offer your business stability and a clear path forward achieving the organizational goals and objectives.
However, this provider gives 24/7 access to experts who help with setup, installation, configuration, and connecting new devices to your wireless network, and installing security software. Besides, technicians get send right to your business to run diagnostics and repair up to 30 separate lines for inside wiring of all Verizon phone, broadband, and Fios TV connections.
Additionally, Verizon customer support provides timely and satisfactory answers to questions about services and equipment. You will receive prompt, efficient service during each call. Besides, there are Verizon prepaid cell phone plans among other services that customers benefit from this wireless provider. You can contact business customer service representatives for questions or issues regarding your Verizon business account.
What is Verizon Business Account?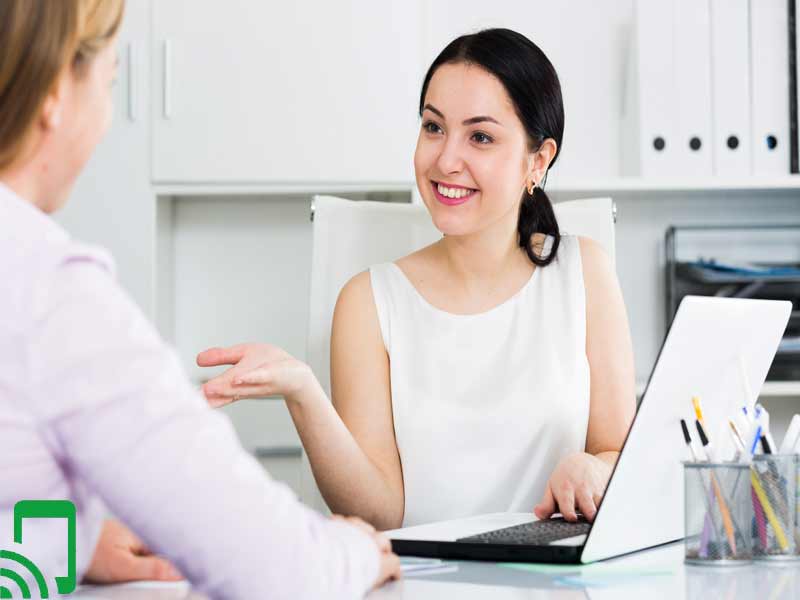 Verizon Business account allows customers to view and pay bills and look at their payment history and billing. If you have any burning questions about Verizon billing, feel free to contact customer service at 855-983-1425.
Some Of The Many Verizon Business Account Benefits Include:
Shopping for new devices and accessories, or upgrade and activate new devices
Make online payments and download invoices
Edit and view account details and user information
Keep tabs on your data usage with detailed reports
Create a custom view of your company, known as a company structure, for meaningful data analysis
How Do I Open a Verizon Business Account?
The process of opening such an account is simple. You need to contact a sales representative at 855-983-1425 to learn more about Verizon business accounts. However, the eligibility requirements include a company's name and a tax I.D, in addition to the credit check. Learn more about Verizon phone deals for existing customers for the latest offers and promos.
How Do I Register For My Business?
You need to follow the steps below in your registration process;
1) Click the registration link in your welcome email from [email protected].
2) Validate your identity
3) Enter a phone number to use for a one-time passcode. This number must be able to receive a text.
You can select Text me
Devices on the Verizon network will get a text from 900070005000
Devices not on the Verizon network will get a text from 110000011904
4) Or Call me
The call will come from 1-800-922-0204
5) Click Send One Time Passcode.
6) Enter the one-time passcode and click Verify.
7) Enter a username and click Set username.
Usernames must have at least 6 characters, and can't be all numbers.
8) Enter a password and click Set password.
Passwords must be at least 8 characters long, with at least 1 uppercase letter, 1 lowercase letter, and 1 number.
9) Select a secret question and click set answer and register my device.
Answers are not case sensitive, must be 3-40 characters, and can only consist of letters, numbers, spaces, and periods.
10) Check the box and accept the Terms and Conditions.
11) Click Continue to My Business.
After successful completion of the registration process, you will be redirected to the My Business home page.
What Are The Verizon Business Customer Service And Contact Information?
You can reach out to Verizon business wireless customer service by phone at 855-696-2276 from Monday to Friday, starting from 6 a.m. to 8 p.m. ET.
What Is The Type Of Verizon Business Account?
Verizon offers business solutions services for any type of business including large, medium, and small businesses. They also provide services for the government such as the Verizon wireless free government phone for the Lifeline members.
1) Small Business
Small businesses comprise of between 0-20 employees. Verizon small-business services include all the services you need with just one stress-free business account that leverage time and money, consequently helping you to focus on your customers and clients.
When you bundle your business services with Verizon, all the amenities your company needs to get availed of without paying for what you don't. The small business deals include phone services, internet services, and packages and bundles of internet+phone. You can experience high-quality TV, internet, or business phone services with one streamlined bill.
a) Fios for business
Enjoy affordable internet service and reliable speeds for your company with Verizon Fios for Business. You can also check on the Verizon Wireless internet for low-income families. The Fios packages include;
i) $69 per month
1-year price guarantee
Fios 200 Mbps
1 Voice over internet protocol(VoIP) line
ii) $99 per month
2-year price guarantee
Fios 400 Mbps
1 VoIP line
iii) $249per month
3-year price guarantee
Fios 940/880 Mbps
1 VoIP line
All the above prices are exclusive of taxes, fees, and equipment charges.
b) Business Digital Voice
Voice services from Verizon comprise analog and digital phone systems. The Verizon business digital voice provides a professional communications solution over a secure cloud-based VoIP connection.
Special phone equipment is necessary but if you don't need to buy equipment, ask about the following standard phone packages that work with standard phones.
1-10 VoIP Lines (Voice over Internet Protocol) for $35 per month
11-20 VoIP Lines for $30 per month
20+ VoIP Lines for $25 per month
c) Fios TV
Deliver a better experience for customers and employees with customizable packages from Fios TV for business.
i) Custom TV
Pick from 7 plans to get the types of channels you want for $65
ii) Preferred HD for $75
205+ channels in HD
Watch exciting sports, music, comedy, and travel.
iii) Extreme HD for $95
270+ channels in HD
Watch the best sports action, award-winning original series, and documentary features.
iv) Ultimate HD for $105
325+ channels in HD
A popular package for total entertainment junkies. Get access to all of the top sports and movies.
d) Bundling
Get voice, internet, and wireless service for one affordable price. Verizon even gives you credit for early termination fees. For home use, consider the Verizon Wireless home internet plans and bundling options.
2) Medium Business
A medium business setup comprises 21-499 employees. Verizon's medium business products include voice, internet, and network services tailored specifically for companies with more employees, more data, and more customers.
Verizon has several phone service options designed to suit the changing needs of growing businesses. Verizon Business Digital Voice can support up to 99 lines, perfect for many medium-sized businesses ready to bundle internet and phone. The medium business services offered by Verizon Includes;
i) Fios Internet
$69 per month with 1-yr. price guarantee
$99 per month with 2-yr. price guarantee
$249 per month with 3-yr. price guarantee
Fios 940/880 Mbps
1 VoIP line
All the packages don't include taxes, fees, and equipment charges
ii) Business VoIP
Business VoIP, or voice over internet protocol, combines voice, internet, and desktop capabilities, for calls to get through.
iii) Private IP
A private business network helps to protect your company, provide stability, and connect locations. Research shows 72% of cybersecurity breaches were focused on companies with less than 100 employees, hence a private IP network can help assist.
iv. Bundling
You can combine voice, internet, plus data with Business Connection and run a business with less moving parts. This all-in-one solution combines voice, data, and internet over a single, reliable IP network.
What Service You Will Get From Verizon Business Account?
Verizon business account offers you the access you need with tools and benefits to help manage your Verizon wireless services, save money and get you back to business more efficiently.
You can shop and activate new devices online
Make online payments and view user details
Keep tabs on data usage
Reasons To Trust The Verizon Standard
Verizon standard is the award-winning network delivering the speed; reliability, coverage, and performance that you need to succeed. Verizon is the most awarded brand for Wireless Network Quality according to J.D. Power.
Additionally, it serves over 99% of the U.S. population with 4G LTE network and manages over 500,000 security network. The Verizon 5G Ultra Wideband is the fastest 5G in the world working with the best Verizon compatible unlocked phones in the US.
How Do You Know What Internet Speed Need For Your Business?
Your actual internet speed may come in slower than what you signed up for. Therefore, you need to put your current service to the test with this free speed test. The solution is simple; you just need to check your connection's Mbps with the Verizon speed test.
The Verizon speed test is easy, fast, and precise, offering you the best measurement of your broadband speed so you can know if your network is offering you what you need.
How Can I View and Pay My Verizon Bill?
You need to sign into Business Account to view and pay your bill. If you have specific questions about Verizon billing, you can contact customer service at 855-983-1425
What is Verizon Fios TV?
Verizon Fios TV operates through a fiber-optic internet connection rather than through a regular cable line. You can receive a customized package that enables you to choose the channels you need, and you can opt for the Fios TV local plan for additional 15+ channels.
Providing TV for your customers is the best way to keep them on-premises longer and make their wait times more pleasant. Fios TV for Business is built with you and your customers in mind, with Verizon custom packages that let you tailor the programming to your customers, without the added cost of extra channels that won't get viewed.
Bottom line
As a business owner, you have limited time to keep track of multiple plans and bills. That's why Verizon Wireless steps in and simplify the day to day running operation of your business. Whether it's a small, medium, or large business enterprise, you can open a Verizon business account and manage your business bills, and payments.
You can also enjoy amazing extras that include cheap internet packages, TV services, and business protection services. If you are a business owner, Verizon Wireless business customer service will offer awesome business support services for you.