How Can I Use a Sprint Phone on Verizon? A Complete Guide
Phones are essential parts of our everyday life and having the best service provider makes the phone very easy to use. Not everyone has the same need when it comes to choosing a service provider but things like affordability, stable network signals and reliability are some of the crucial factors which people put in to consideration. This brings us to the question of whether you can use a sprint phone on Verizon if Sprint does not offer the best services of your choice.
Sprint and Verizon are among the well established and reliable networks across the country. They share a lot of similarities aside from being major competitors with regards to providing Standard network services. The unlocked phone deals, plans are somehow similar but the difference may come about on the network type used between these two.
This article aims to demystify all you need to know about using your sprint phone on Verizon. You will also get to learn about some of the Verizon and sprint compatible phones and much more exiting information. So, read ahead for more information!
Which network technology does Sprint and Verizon use?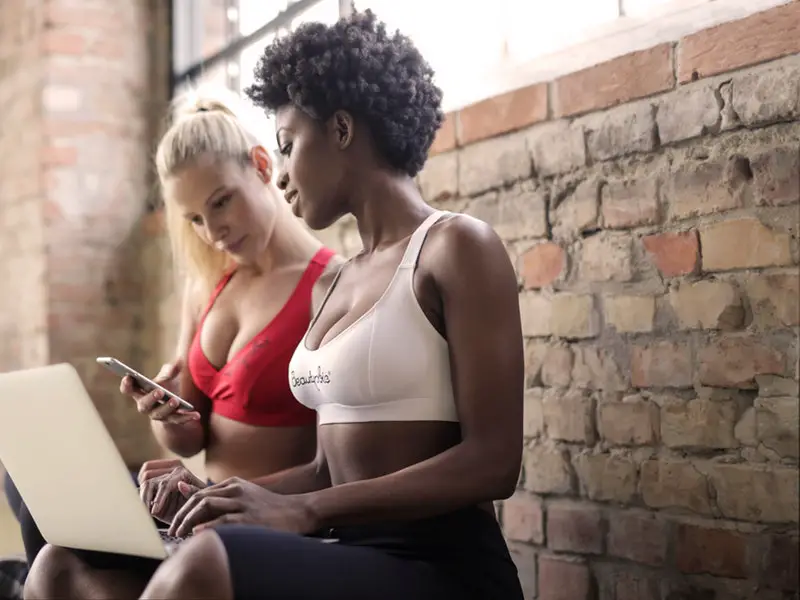 Sprint and Verizon's network are quite similar but may defer in some way. Unlike most service providers who use GSM networks, Sprint and Verizon are the only service providers which use the CDMA network technology.
However, with the new LTE bands in place, both Sprint and Verizon have adopted this network type. This means that if your phone is 4G LTE compatible, then it will work in either of the two networks.
All the service providers in the US use LTE networks which is known to offer more internet speed, reduced dropped calls and stable signals.
How to know if your Sprint phone is compatible with Verizon
Before you bring any phone to a network, it is always necessary to check on phone compatibility. Phone compatibility check can be done through the company's website using an IMEI checker provided by them.
The IMEI is unique phone identifier registered by the manufacturer. You can obtain it by simply dialing *#06# or navigate to your settings and go to about phone option.
What are some of the devices compatible with Verizon?
Before you can even use the IMEI number to check phone compatibility, Verizon wireless has some preselected devices which are already compatible with their network. If your phonies unlocked and it is among the list, then it may be compatible with their network.
Below is a list of some of the Bands that are well recognized and may work if you plan to bring your own device from Sprint to Verizon; Apple, Samsung, Microsoft, Google Pixel, LG, Motorola, BlackBerry, Orbic, Pantech, Frontier pursuit, Kyocera, Kazuna and many more.
These brands are well recognized by many people hence you will not fall into a fraud of choosing a poor mobile phone provider. There are also other brands which can be found on their website/devices page.
Can you bring your free Government phone from Sprint to Verizon?
Yes, bringing your free Government phone is very possible if the device is compatible with Verizon's network. However, not everyone will qualify to switch the service providers due to some legal terms and policies.
Make sure to consult Verizon's customer team to learn more on how you can bring your phone to Verizon.
What to do if your Sprint phone will not work in Verizon?
If your device will not work at Verizon wireless, then you may have to buy a new phone from Verizon's online or retail store. The devices range from mid-range to high-end phones like the iPhone 11.
If you can't afford a phone of your choice, Verizon may offer financing if you qualify and then you can pay for the phone in installments.
Who is eligible to use a sprint phone at Verizon?
Aside from your device bring compatible, there are other conditions for your device to qualify at Verizon and get to enjoy the best Verizon phone plans.  Some of the basic conditions include;
Your device should be unlocked
The phone should never have been stolen or reported lost
It should be domestically manufactured
if the phone meets these criterions, then you can bring it to Verizon's network. Aside from this, you should also refer to their website on more policies regarding the bring your own device program.
How reliable is Verizon's network compared to Sprint's?
If you are planning from switching to Verizon from Sprint, then you will never have to worry about poor network coverage. Verizon offers the best network coverage across the country and even if you are in rural places, they got you covered and Verizon's internet for low income families.
Despite the absurdity of 99% coverage across the country, some places may be affected with fluctuating network signals or poor network coverage in general. If you live in such a place, the Verizon cell phone signal booster for home or office will be a good option for you. These boosters are certified by the FCA and will do great deal to make you have better and fast network signals.
Pros and cons of using your phone at Verizon
PROS
Stunning network signals
Reliable customer care
Affordable plans
Financing for devices
CONS
Slow response in community forums
Unstable signal in rural areas
Final Verdict
Verizon is a very reliable network with a ranking of #1 when it comes to network coverage. Sprint on the other side is still a goods company especially when it comes to the Sprint mobile plans which are quite affordable. From this article, you can now know whether your device can be used at Verizon if it is from Sprint mobile.
Also make sure to always check on the eligibility requirements since they keep on changing from time to time. Also, a good way to know more about Verizon is to check out their community forums which will give you any answers that you may have regarding Verizon.