Best Cricket Wireless Compatible Phones (2022)
Cricket is a wireless service provider that offers affordable deals on prepaid plans. It is owned by AT&T, America's third-largest network provider. Therefore, Cricket wireless offers coverage that's parallel to large network providers, but at a cheaper price.
Cricket Wireless also offers deals on phones from well-known companies like Apple, Samsung, Motorola, and LG that you can buy from any Cricket retailer. In case you want to keep your phone, and do not want to buy a new one, it has a bring your own phone (BYOP) offer too, where you can bring unlocked and cricket wireless compatible phones and make an easy switch to Cricket's network.
How To Know If Your Phone Is Unlocked?
To know if your phone is locked to a specific carrier, contact the wireless provider you bought your device from. They'll be able to tell if your device is locked, and whether it can be unlocked.
Do All Unlocked Phones Work With Cricket Wireless?
Even some unlocked mobile phones aren't compatible with cricket. Find out if you own a Cricket-compatible device in the next section.
How To Know If Your Phone Is Compatible With Cricket Wireless?
There are two ways to find out if you have a Cricket Wireless compatible phone.
Insert a Cricket Wireless SIM card
If the network's signals start showing upon inserting the SIM card, your phone is compatible.
Use Your Device's IMEI
IMEI is a device's ID number, and you can check your phone's compatibility with Cricket Wireless in a few easy steps using this number.
Follow these directions:
Go to Cricket's website www.cricketwireless.com
From the menu, select Shop > Bring Your Phone or visit directly Cricket Wireless IMEI Checker.
Choose your device type, Apple or Android
Next, enter your device's 15-digit IMEI number into the search bar provided. 
Press Check, and you'll know if your phone is compatible with Cricket Wireless. 
NOTE: Find out your phone's IMEI number in the Settings app, or dial *#06# on your mobile phone to receive your Device ID number.
Cricket Compatible Phones List
For those who wish to buy a new phone that is compatible with cricket wireless, we've compiled a list of top-class smartphones, iOS, and Android, that offer great features to users. 
The following are 5 of the best cricket wireless compatible phones that you should consider buying:
Apple iPhone 13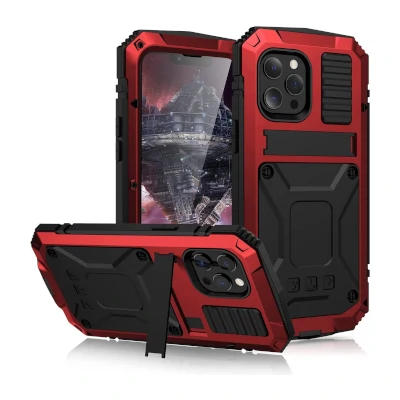 Apple is a renowned brand, known for its ultra-modern phone design and technology. The iPhone 13 is a Cricket compatible phone and has great features like a 6.1" display and a 3240 mAh battery that lasts all day long. 
Apple iPhone 13 Specs:
Resolution: 1170 x 2532 pixels
OS: iOS 15, can be upgraded up to iOS 15.3
Internal Storage: 128GB/ 256GB/ 512GB, 4GB RAM
Face ID 
Qi magnetic wireless fast charging
Pros
Large display
Fast processor
Great storage capacity
Great phone security
Cons
No expandable storage options
Samsung Galaxy S21 5G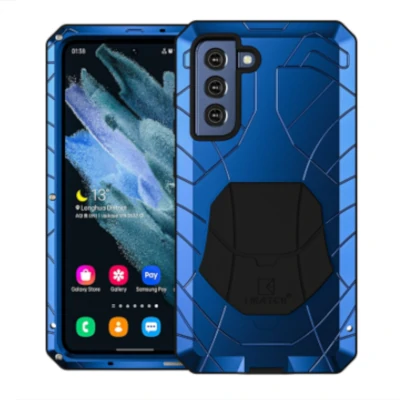 Samsung Galaxy S21 is a recent entrant in Samsung's flagship phone line that comes with a Snapdragon processor and storage variants of 128 GB and 256 GB.
Samsung Galaxy S21 specs:
Display Type: Dynamic AMOLED
Always-on display
OS: Android 11, One UI 3.1
Chipset: Qualcomm SM8350 Snapdragon 888 5G (5 nm)
Internal storage: 128GB / 256GB, 8GB RAM
25W fast charging
64 MP camera
Pros 
Great camera
Good gameplay
Fast charging 
Long-lasting battery
Cons
Samsung Galaxy A52 
Samsung Galaxy is A52 is a great phone to own, with its impeccable and sleek design, a high resolution 6.5" large display, and a 4500mAh long-lasting battery. This is not all, there are various other features in the device that would make this phone a great mid-tier phone.
Samsung Galaxy A52 specs:
Display: Super AMOLED
OS: Android 11, One UI 3.1
Chipset: Qualcomm SM7225 Snapdragon 750G 5G (8 nm)
Internal Storage: 128GB 6GB RAM, 128GB 8GB RAM, 256GB 8GB RAM
64 MP back camera
Fingerprint sensor
Pros
Great processing speed
Excellent camera quality
Fast charging
Expandable storage option
LG K92 5G
The LG K92 offers a massive 6.7" display for an all-immersive multimedia experience plus a 64 MP camera for high-quality, crisp photos.
LG K92 specs:
Display: 6.7" IPS LCD
OS: Android 10
Chipset: Qualcomm SM6350 Snapdragon 690 5G (8 nm)
Internal storage: 128GB 6GB RAM
64 MP main back camera
Side-mounted Fingerprint sensor
Pros:
Great camera resolution
Fast processor
Fingerprint phone security
Expandable storage
Motorola Moto One 5g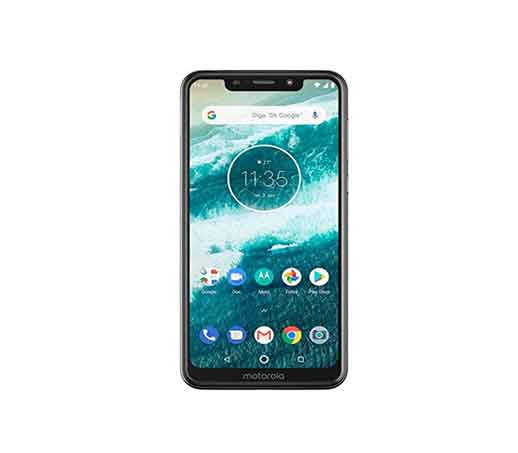 This Motorola Moto One comes with an immersive 6.7" display and a 5000 mAh battery, so your phone comfortably gets you through the day (or two) on a single charge.
Motorola Moto One Specs:
Display: IPS LCD
OS: Android 10
48 MP back camera
Chipset: Qualcomm SM7250 Snapdragon 765 5G (7 nm)
Internal Storage: 128GB 4GB RAM
Pros:
Expandable storage
Fast processing speed
Large display
Cons:
No gorilla glass protection
The camera does not perform well in low light
For more Cricket compatible smartphones, please see: Cricket Phones
How Is The Cricket Wireless Service So Good?
Cricket Wireless provides coverage using the AT&T network, so its service is at par with America's other large (more expensive) networks.
Cricket Wireless also has the benefits of:
No annual contracts
No credit checks
No hidden fees
Are Cricket Wireless Phones Unlocked?
No, all Cricket Wireless cell phones come locked, which means you can only use them with a Cricket sim card. To get your cricket phone unlocked, you need to meet the following requirements:
You should have used at least 6 consecutive months of the cricket wireless service.
All the outstanding debts on your account are paid off
How To Activate Your Cricket Phone?
Activating a cricket phone is easy. For orders placed online the activation will take place online as well. Follow the instructions on  cricketwireless.com/activate to activate your cricket cell phone online.
What Are The Best Cricket Wireless Compatible Plans Right Now?
Unlimited + 15GB Mobile Hotspot at $55/month
10GB monthly data at $35/month
5GB data at $30/month
Does Cricket Wireless Offer Free Phones?
Cricket Wireless is currently offering free phones deals. You have to meet the following conditions to be eligible for a free phone from cricket:
Switch your number over to cricket wireless (AT&T number not included)
Sign up for a prepaid plan of at least $30 or $60 (depends on the smartphone you want).