Best 5 Cell Phone Plans For Kids and Younger
You may find that it is the right time for your kid to have a phone for communication and doing homework. With the trend in the digital era, most parents give their children a phone when they are mostly in 5th grade or even lower. In the past, it was normal for a kid in 7th grade to have a flip phone, and it was really cool. But now, giving a kid a flip phone seems too outdated, but some parents still think that it is best. Others feel that having a smartphone packed with the best cell phone plans for kids is the way to go.
Due to many kids having smartphones, many carriers made a choice to offer cheap phones for kids, and for sure, many people find them very efficient. The good thing is that some companies allow parental control; hence, the kid can be closely monitored with regards to how he or she uses data, and you can set restrictions on adult sites. Did I also mention that the plans are cheap? Yes, for about $20 per month for basic features and you can easily customize with what you want the most in terms of talk, text, and data units.
The plans are offered by many major carriers that have nationwide coverage and have an excellent rating in many customer reviews. These plans for kids are not very different from the standard plans offered by the service providers. So to learn more on the cell phone plan for kids, check out more info below!
What phones are available for kids?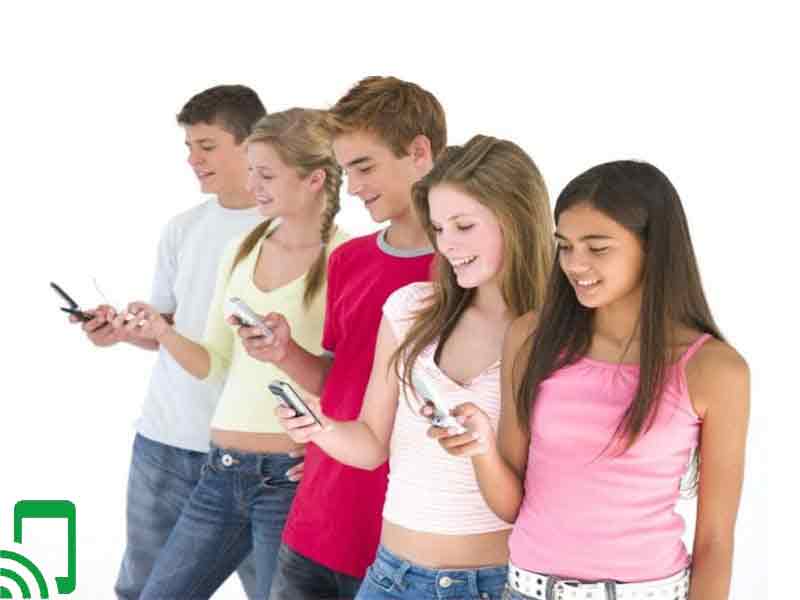 Phones used by kids are not very different from typical smartphones. However, the difference may come about with the health condition of the child, his or her parent's budget, or the child's preference. Some of the specs most people should look for when getting a phone for kids include the following;
It should have a sound audio system
The user interface should be simple to understand
A good quality camera etc.
The battery should last for a long time
Some of the cheap phones for kids come from the following brands;
Jitterbug
Motorola
Samsung
Doro cell phones
Razor phones for those who love gaming etc.
You can get your phone at an affordable price from the nearest cell phone provider of your choice or by going to Amazon.
Are there any parental controls in the cell phone plan for kids?
Parental controls are offered in most devices, and they will help your child avoid being under pressure to view adult content, which would destroy the reputation of your child. Phones which have internet access may offer child restrictions through downloading some apps which will aid in such a situation.
However, there is another restriction feature provided by several carriers. This is whereby the parent has the ability to limit the internet usage of the kid, and it is prevalent in Verizon wireless. These are just some of the restrictions you are likely to get.
Best 5 Cell Phone Plans for Kids
1) Verizon Wireless
Everybody knows about Verizon wireless due to its boast for offering the best nationwide coverage. As for the cell phone plans for kids, they are also very good at it. This ranges from affordable prices, easy parental control, reliable customer care, and an easy application process. The features you are likely to get in a kids plan include the following;
5GB of 4G data per month
Unlimited talk and text
Safety mode feature to avoid overcharges
SD streaming quality (480p)
The good thing is that the parent gets a separate line that can work on a basic or smartphone to ensure parental control is maximized. The good thing with this plan is that you are not bound into a contract, and the unlocked phone deals to be used; hence, it will be easier to use other carriers.
The other benefit is that you will not incur any hidden charges or what most people call it, surprise costs. The only payment is what has been displayed in the price tag. For four lines, you only pay $160 per month with $80 as upfront money.
The application process is very simple, and your phone can be shipped to the email address, or you can pick it up in a nearby retail store.
2) Republic Wireless
Republic Wireless is a carrier wholly owned by AT&T, and you get plans which you can easily customize. In terms of customization, you get to choose how much data units you want, and it also serves well for people using flip phones since you can choose not to have data at all.
This means your monthly costs can go down up to $10 per month, something equivalent to the free government phone program. There are also no hidden costs or taxes that are likely to be incurred to your average billing. You only pay for the exact price. The plans available are quite cheap and below are a summary of what you are likely to get;
Unlimited talk and text
4G LTE data which is recurring
Nationwide coverage
The Republic Wireless compatible phones are in a wide range, and they are of high quality. You can quickly get a flagship or a mid-range smartphone at an affordable price. The customer care service is very efficient, and they have a 24/7 service line whereby you will be assisted in any need. The plans start at around $15 per month, and if you go for yearly payments, you can get a discount.  Visit republicwireless.com for more information.
3) Ting
Ting is the best option for people looking to save money. A plan that may cost around $200 per month from the other guys only costs approximately $79 per month. This is very affordable, right! The plans offered are more of the prepaid, which is quite convenient since you only pay for what you are using, especially when it comes to data units. Below is detailed info of their pricing;
1 line costs $6
2 lines cost $12
3 lines cost $18 per month
The maximum lines to get are up to 6+ lines for around $36
This is quite cheap for only $6 you get unlimited talk and text while data is flexible. The plan would work perfectly with the best first mobile phone for 11 years old due to its easiness when it comes to customization. For any issues, there is a 24.7 hotline that you can call, and they will be able to help.
Parental control is also offered on this phone, so you never have to worry about how your child is consuming data because you can easily set a data limit. Check out Ting's website to apply and learn more about their phone plans for kids.
4) Mint Mobile
Mint mobile is the epitome of cell phone plans for kids because of its vast array of features. The company offers the second best cheap phone plans after Republic wireless. For only $15 per month, a kid gets the following features;
Unlimited talk and text
Mobile hotspot
Free sim card and no activation fees
Nationwide coverage
Data speeds at 4G.
The application process is also straightforward since it can be done online. With the presence of parental control, you don't have to worry about your kid over-using the internet since you can set data limits. There is also a 24/7 hotline number which you can call for assistance in case you have any issue. Visit the Mint Mobile's website to learn more. You can also visit a retail store nearby for further inquiries.
5) Tello
Last on our list is Tello, and it is known to be the most trusted among several carriers in the market.If you have experienced early termination fees, activation fees, or any other hidden costs, here at Tello, there are no such expenses. You only pay for what you use.
Tello runs on Sprint's network, which is 4G and nationwide. The plans are very affordable since they start at only $5 per month. The plan can easily be customized in accordance with what your child needs the most in terms of talk, text, and data units.
However, for general basic features which include normal access to social media, fewer phone calls, and texts; for only $10 per month here is what you get;
200 minutes talk time
500 MB of data
Unlimited texting
If the data is not enough for you, you can upgrade up to 2GB at the cost of $14 per month. They also offer an option for BYOP or buying a phone from their retail store.
Bottom Line
Once you think it is time for your kid to get a phone, it is best that you consider several factors before giving them. I have listed the 5 best service providers which you can choose from. The plans offered vary greatly, but the good thing is that with all of them, you get nationwide coverage.
You should also consider greatly when it comes to choosing a phone. Do not get your child a flip phone, yet he requested a cool smartphone because your main priority is for him or her to be happy at the end. So feel free to learn more on the cheap phones for kids.