The 5 Cheap Cell Phone Plans For Seniors
Across the US, there are millions of seniors, and some of them do not have access to cell phones. Due to this, programs like AARP Cell Phone Plans for Seniors and cheap cell phone plans for seniors were introduced to help them. So if you know a senior or you are a senior and you are looking for a phone and monthly plan, then you should read on all the information from this site about seniors.
A phone is a very vital necessity for people across the world, and seniors are also included. In fact, seniors should have access to a phone since they need to contact their family more often to avoid boredom or feel lonely. It is also essential, especially if they have a particular health condition which they would require to contact emergency people just in case their health conditions go haywire.
So once a senior has a phone, then the next step is to find a great service provider who will provide affordable and reasonable plans which will be very beneficial to the seniors. Once you read this article, you will discover the 5 best cheap cell phone plans for seniors and everything to know regarding plans for seniors. So, I suggest that you read ahead for more information.
How to choose a cheap cell phone plan for seniors?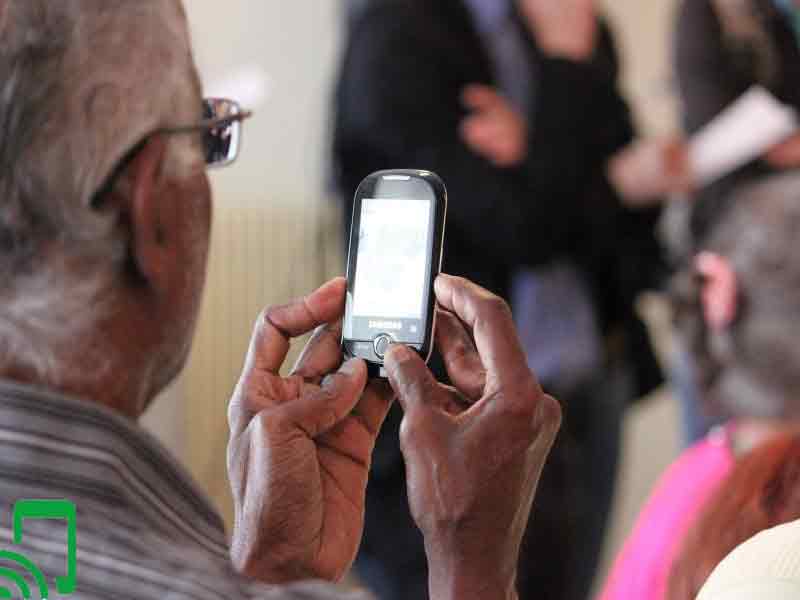 Several key factors should be laid down before jumping into a cell phone plan for seniors. Below are the details;
Cost
Cost is one of the significant factors to consider before opting for a plan. The cost should not be very expensive to a point you cannot meet your monthly bills. Another thing is that when you use AutoPay whereby the cost of your plan is automatically deducted from your card, you will be able to receive discounts of between $5 on every monthly billing.
Network coverage
The network coverage is another essential thing seniors should consider before opting for a plan. This will greatly depend on the area you live in. Some carriers like the four best carriers in the US offer nationwide connectivity while others are only provided in designated areas across the country. The good thing is that before buying a specific plan, you will be notified on whether the carrier offers services around the place you live in.
The type of phone the senior uses
Many seniors would opt to use a flip phone rather than a smartphone. However, with the trending technology and their urge to communicate through video calls and taking photos, many are transitioning to using smartphones. The plans offered in smartphones and flip phones are totally different. Also, the flip phones plans are cheaper but provided by only a few companies.
Age
Age is a determining factor with regards to which type of phone the senior should use. Some may be deaf, and the clarity phones for hearing impaired would do well for them. Also if he or she is very old, a plan with a lot of data allotment would not do. Many older seniors at the age of 80 and above prefer a simple flip phone which does not require any data.
Are there free cell phone plans for seniors offered by the Government?
Sadly the Government does not offer any free cell phone plans for seniors. However, if the senior meets an eligibility criterion, he or she will be issued with a free government phone and get free plans. The eligibility criteria may vary between carriers that are authorised to offer free phones 
The 5 cheap phone plans for seniors
Below is a list of the five well sought out plans that would work effectively for a senior.
1) GreatCall plans for seniors
GreatCall has a good rating and is ranked the best overall in terms of senior's phone plans. People like GreatCall because they offer two options with regards to the type of phone you want. The phones range between a flip and a smartphone popularly known as Jitterbug flip and jitterbug smart2. Their plans are not related, but they have some standard features like the 5star emergency button and no long term contracts. If you want to use a jitterbug flip phone here is what the plan entails;
     I. Jitterbug flip plans
The cost starts at $14 per month, and you get 200 minutes, and if you add $3 you get 300 texts. You do not get any data allotment since it is a flip phone. The other benefit is that you are not bound to a contract; hence you can cancel any time. 
     II. Jitterbug smart2 plans
The Smart2 is a smartphone version of the jitterbug phones, and basically, the plans start at $14 for 200 minutes, $3 for 300 texts and $2.49 for 40MB of data. If you want to have unlimited talk and text, you are likely to pay $49 per month, and the highest data allotment you can get is 2.5GB at $30 per month.
2) Sprint plans for seniors
Sprint is ranked as one of the major four carriers in the US. They also offer the best rates and data allotment for seniors which you will love. According to some reviews, people like Sprint because of unlimited talk, text, and data, worldwide connectivity, unlimited mobile hotspot, and many more.
The Sprint Unlimited 55+ is only available to existing customers and for you to apply; you need to visit an authorized sprint retail store. Once you go for the application, they offer you to buy a phone or continue using your own if it is compatible. The cost of activation is only $30. As for the plans, their cost start at $35 per line per month and here is what you get; 
Unlimited data
Unlimited texts
Unlimited calls
You also get benefits like DVD-streaming quality for videos, international roaming, and mobile hotspot. The only downfall with this is that all the application should be made at a Sprint store compared to other carriers where the application is made online.
3) Republic Wireless
Republic Wireless is a carrier known to offer the best nationwide coverage across the country. They also allow you to bring your own phone or you can choose the best unlocked phones under 200 available at Republic wireless. Also, since they use 4G LTE connectivity, you are sure that most of the devices will be compatible with it. Once you join Republic wireless, here is what you get; 
Unlimited talk and texts for $15 per month
$5per GB of data
What people like about Republic wireless is that they offer the cheapest plans available and there are no long term contracts. However, there is a disadvantage that Republic wireless does not support iPhones. In an overview, the plans offered can be rendered as the cheapest; however, this plan is not offered to seniors only so if you are looking for an affordable cell phone plan, Republic wireless is the place to be. 
4) Consumer Cellular
Consumer cellular is best known to give you flexibility with regards to your plans. This means that after every month, you can adjust your data allotment, talk, and text units to suit you effectively. The rates start at;
At 20 you get 250 minutes 250MB and unlimited texting
If you have two lines, you will get the same allotment mentioned above at only $35 per month.
Also, if you are an AARP member, you can get a 5% discount on your monthly billing.  You are also able to select a phone of your choice which may either be a flip phone, midrange smartphone, or a flagship smartphone. There are also hearing aid compatible phones which will work effectively with consumer cellular to deliver the best to seniors who are hearing impaired.
5) Verizon Go Unlimited plan
Verizon offers quite affordable an affordable plan, and with its solid network coverage, you are not going to regret using their services. The Verizon Go unlimited plan for seniors only cost $60 per month, and you get $5 off through AutoPay option. The plan entails the following;
Unlimited talk and text
Unlimited mobile hotspot
Unlimited 4G LTE data
You get unlimited talk, text, and data across Canada and Mexico.
The $60 applies for people who live within Illinois, Florida, and Missouri. However, if you live in other states, you are likely to pay $75 per month. The discount on AutoPay will still apply.  
Bottom line
Seniors are very important people in our lives. Giving them a good cell phone and the best cell phone plan will be very excellent since you will be able to communicate with them at any time, and this reduces loneliness. If you are a senior or you know a senior, ensure to choose the plan that suits them best with regards to cost, network coverage, and the type of phone they use.
In Amazon, there are deals like the best unlocked phones under 150 and best unlocked phones under 100 which seniors can get. These deals will be very effective for pensioners who desire to use smartphones instead of the old versioned flip phones.