6 BEST Cell Phones at Dollar General – Prepaid Picks (2022)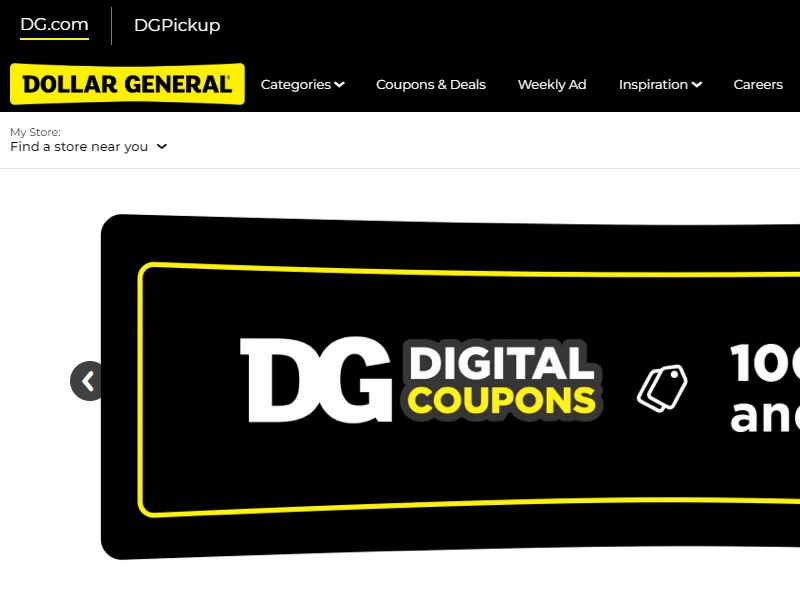 Dollar General smartphones and prepaid phones are quality phones at a reasonable price.
Dollar General has mostly collaborated with big carriers such as Verizon, AT&T, TracFone, Total Wireless, etc.
Dollar General has over 15,000 stores in America, and they don't conduct credit checks when considering applicants, so you can qualify even if you have poor credit.
Here are the best cell phones at Dollar General!
Cell Phones at Dollar General
Here are some of the best Dollar General prepaid phones available for purchase.
Read More: Tracfones at Dollar General. Explore the top prepaid Tracfones available at DG in this guide!
Tracfone LG Journey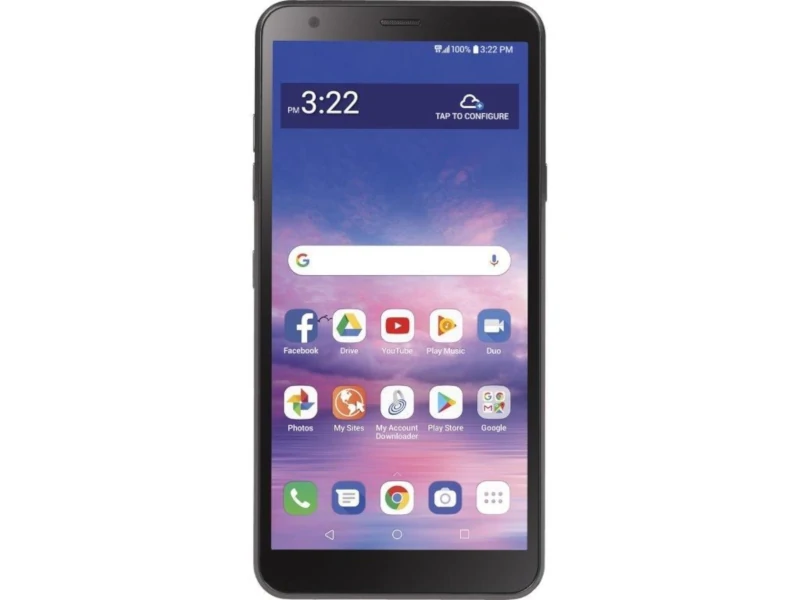 Explore the LG Journey with 4G LTE in Black with no additional fees or overages from Tracfone Wireless.
LG is a name synonymous with trust and quality among the most loyal and dependable manufacturers of mobile phones and other devices. 
They offer some of the greatest and most recognized smartphones on the market, and we have one of them right here.
Check out some of their affordable and exciting features:
Tracfone LG Journey Phone Features
Charger, Battery, Activation SIM Card, Services Guide, and A Quick Start Guide
8 MP Rear Camera
Display 5.45 inches
16BG of Internal memory  & 2 GB of access memory
Backup 14 hours
ZTE VZW-Z839PP Blade Vantage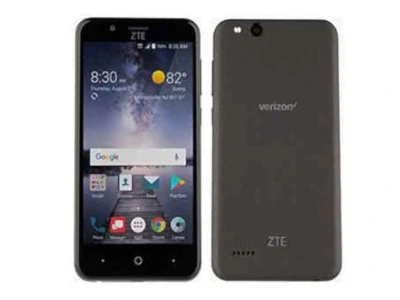 This is Verizon's first 4G LTE smartphone. The LTE capability improved internet connectivity and voice quality is worth every penny.
It runs on Android 7.1 Nougat. Blade Vantage features a replaceable battery, making it a simple fix when your battery dies.
Blade Vantage includes a dedicated memory card slot, allowing you to extend your storage as needed.
It also features 16 GB of built-in storage for storing personal data.
It also sports two cameras; on the back an 8-megapixel camera, and on the front a 5-megapixel camera.
With all of these great features, the phone is reasonably priced.
ZTE Blade Vantage Phone Features
Expandable memory up to 256 GB
Has a long battery life
It has an 8 MP camera with autofocus ability
It has a 2.5D glass screen cover
Can record videos in HD format
It allows voice dialing
Samsung Galaxy Note 20 series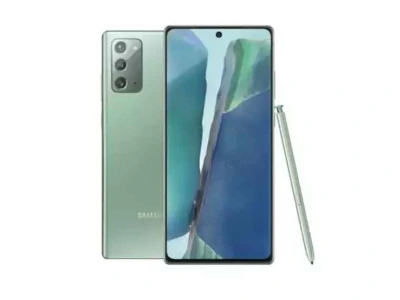 Most people are familiar with the Samsung Galaxy S series. However, the Samsung Galaxy Note 20 outperforms the S series. 
The phone has an S-Pen, which is essentially a stylus for your phone. Aside from the S-Pen, the phone has a 6.7-inch screen.
Compared to standard phones, this type of screen allows you to enjoy viewing videos and playing games on a larger interface.
With 8 GB of RAM, this phone is pretty substantial. It also starts with 128 GB of internal storage, but that storage can be increased to 256 GB using a microSD card. 
As a result, you will have enough room to keep your documents, images, and even favorite films.
If you enjoy shooting photographs, this phone is ideal because it has 3 cameras on the back.
They have a resolution of 12, 12, and 64 MP, respectively. 
It also contains a flash on the rear, allowing you to snap dazzling images even in low-light situations. 
Finally, the phone has a 4300 mAh battery, which guarantees that the phone has enough power to last for extended periods of time without needing to be charged so regularly.
Samsung Galaxy Note 20 Phone Features
It comes with an S-Pen stylus
Large screen display
Great camera features
It comes with a long-lasting battery
The phone comes with a large internal storage
iPhone 12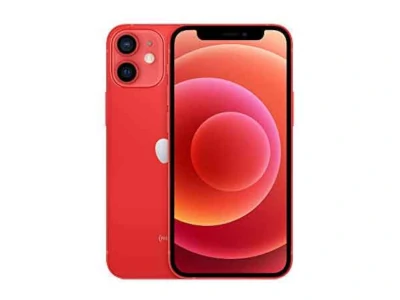 Although a lot of smartphone users prefer Android, we also wanted to appeal to Apple lovers. 
The iPhone 12 series is one of the greatest phones money can buy.
The device includes excellent features like the strong a14 Bionic chipsets and even a superb camera to snap stunning images whenever you want.
To begin, the phone has a huge screen measuring 6.1 inches in size. 
This phone has 4 GB of RAM, a huge screen, and 64 GB of internal storage, allowing you to store as much info as possible.
You can save everything you want on this phone, whether it's your favorite films or images.
The phone has a 12-megapixel rear camera as well as a 3D depth sensor in the front. 
As a result, you can be confident that all of your images will be fantastic, whether shooting landscapes, food pics for Instagram, or selfies with friends.
Its 2815 mAh battery is powerful enough to keep you running for extended periods without frequent charging.
iPhone 12 Phone Features
The A14 Bionic is a powerful beast
It comes with an attractive design
The phone features an excellent large screen which is very bright
Good photos, thanks to its high-quality cameras
Samsung Galaxy A01 Phone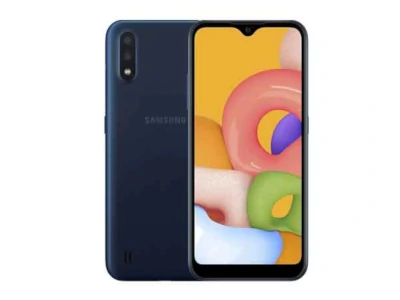 This Samsung phone has two cameras, one in the front and one in the back, 13MP and 5MP respectively.
It also has standard data at least 16GB of ROM and 2GB of RAM.
Aside from these features, Dollar General also provides you with a cell phone with no credit check.
This cell phone package also offers no additional commitments or purchase costs. 
With the same size and performance as an iPhone 7, you'll receive a more user-friendly smartphone at a fraction of the cost.
Here are some of the features we really appreciate:
Samsung Galaxy A01 Phone Features
13 Megapixel camera & 5 Megapixel front-facing camera
5.83-inch edge-to-edge infinity display
2GB RAM and 16 GB or 32 GB ROM
Comes with a 3000 mAh powerful battery
Blu VIEW 1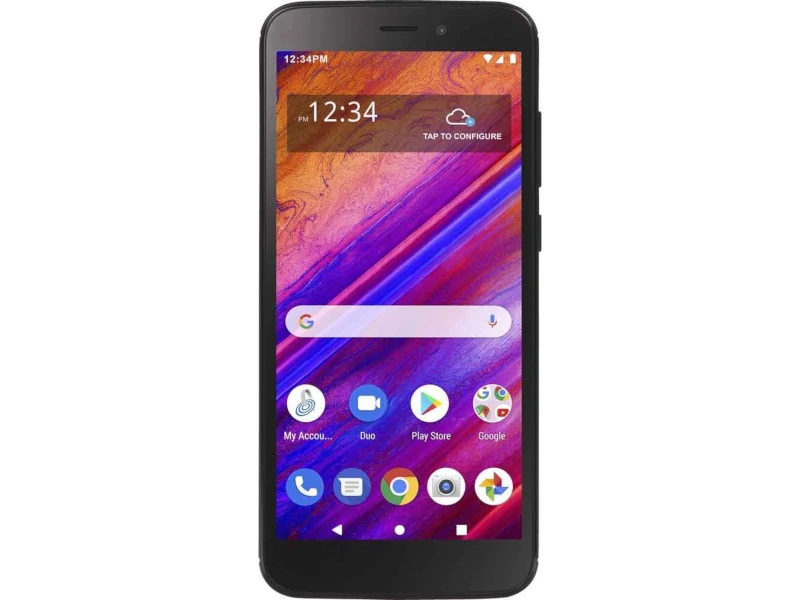 Blu VIEW 1 is a low-cost option for obtaining a smartphone.
You can have a smartphone for less than $30 with all of the mobile phone bargains and offers. 
Blu B100, Activation Card, Services Guide, Charger, Battery, and Quick Start Guide are included in the bundle.
It's powered by the Android 9 operating system and boasts a Media Tek MT 6739 CPU chipset for good overall performance and multitasking.
This Quad-Core CPU is a 1.5 GHz Cortex-A53 chip ideal for cheap entry-level phones like the Blu View 1.
All of this is in addition to TracFone's smart talk time, minutes, and data. 
Blu VIEW 1 Phone Features
8 Megapixel back camera and 5 Megapixel front camera
5.5 inches screen
2 GB RAM and 16 GB of internal ROM memory
Includes 13 hours of talk time
Great First-Time Phones
Kids are always glued to their cell phones messaging friends, or checking out the latest social media trends.
As a parent, it's tough to determine how much time your children should spend on their phones and how much it might cost you.
Dollar General prepaid phones are a great option for a first-time cellphone.
They're inexpensive and have all of the essential apps required for interaction. 
When it comes to picking a plan, prepaid cell phones provide you with options. 
If you want to limit their screen time you can select the best plan for your children. 
When they have used up all of their data, minutes, and messages on their plan, they will no longer be allowed to use the phone.
Is There a Credit Check When Buying?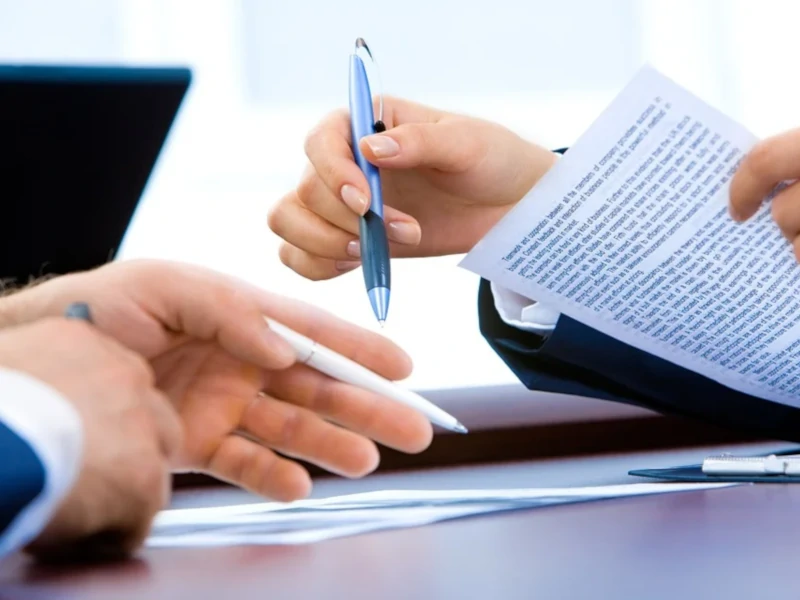 These phones are a good option for someone with no credit history or a poor credit profile.  
You may also be avoiding adding to your debt, which may reduce your credit score, especially if you are looking for a mortgage or a new automobile. 
A prepaid mobile phone from Dollar General does not require you to sign any contract or provide any information about your credit history. 
What About a Deposit?
There is no deposit required to purchase a prepaid phone at Dollar General.
You pay for what you get with a prepaid phone from Dollar General, whether you buy in-store or online.
Conclusion
Dollar General is the perfect place to go for an affordable and reliable phone.
With no credit check or contract needed, this is a hidden gem for a great phone.