What Are The Best US Cellular Cell Phone Plans
US Cellular is a Chicago-based carrier, and ranks as the fifth-largest wireless carrier in the United States, offering national network coverage. Besides, this carrier is establishing a robust network with the latest 5G technology, plus the 4G LTE coverage extends to all 50 states. This carrier has the best deals in the market for the US cellular cell phone plans as well as adorable phone deals.
Recently, the US Cellular has shifted its postpaid plans to an unlimited package, with features such as hotspot data, and HD streaming. However, the top two unlimited plans feature a Payback system that credits your account if you consume less than 3GB per month. Notably, all the plans have unlimited talk and text messaging, no extra monthly equipment fees, no activation fee, or service cancelation fee.
Most importantly, this carrier provides 10.27% coverage on their primary network, and it's one of the free government phone providers. They also offer both postpaid and prepaid plans, but one of their greatest setbacks is that they don't have a variety of unlimited data options. Nevertheless, you can find the best family plans, prepaid plans as well as postpaid plans that suits your cell phone needs.
How Do You Switch To US Cellular Wireless?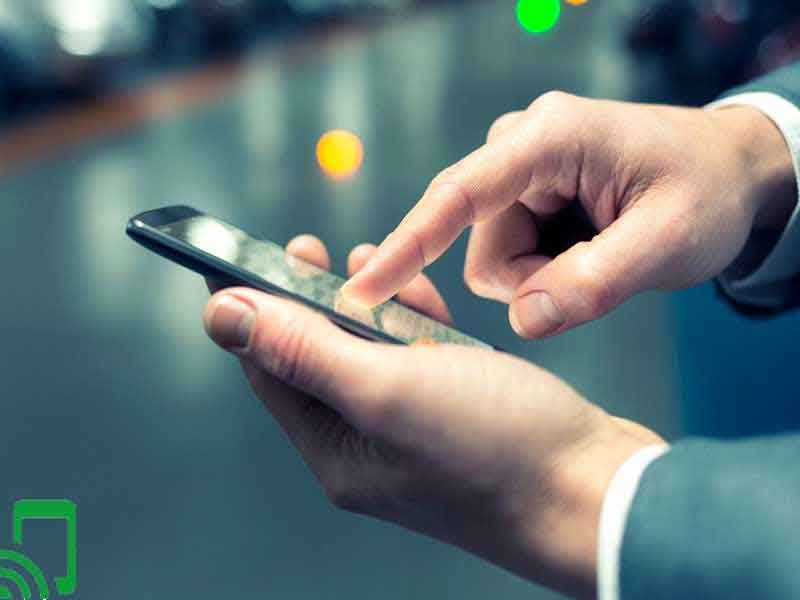 i) Through the BYO phone
BYO phone is a cell phone service that allows customers from other wireless providers to come and use the services of another carrier, by bringing along your phone. Usually, the current provider issues you a SIM card to insert into a phone you currently own, which allows you access to their network and services.
However, US Cellular enables you to bring your own phone (BYOP) as long as it is carrier unlocked and is one of the US cellular compatible phones. It's important to note that not all devices are compatible with US Cellular's network; therefore, you'll be required to enter your IMEI number into their compatibility checker. If you don't know your IMEI number, you can dial *#06# to confirm.
ii) Why choose a BYO Phone Program?
Bring your phone program is increasingly trending due to the freedom you get from not being locked into a contract. With the BYO phone, you are at liberty to move to a different service provider anytime you wish. The major benefits of having US cellular bring your own phone includes;
No contracts or long-term commitments
Save on the monthly cost of a new phone
Get many of the same benefits of a phone plan
Upgrade to the latest plans when they come out
iii) Buying a new phone
US Cellular stocks various brands of smartphones, including LG, Apple, Google, Motorola, Samsung, and more. The carrier provides new flagships from renowned brands as well as refurbished models for the budget-minded users. The available US cellular phones for sale provide the following payment options;
RRP (pay the full price upfront)
30-month installment plan with no interest
However, purchasing a new phone outright can get relatively expensive considering flagship devices like the iPhone line-up and the Samsung Galaxy Series goes beyond the $1,000 mark. The older phones are cheaper and realistic to purchase upfront. On the other hand, a 30-month payment plan is an ideal option for users who wants to make smaller payments over an extended period.
The Best US Cellular Cell Phone Plans?
1) US Cellular Family Plans
US Cellular offers up to 10 lines for one account, with no data sharing. Instead, you select the amount of data you need for each line either 2GB or unlimited. You can get a discount on the additional lines.
2) Postpaid Us Cellular Plans
You can select out of the available three plans for the prepaid option, the easy Basic plan, every day, and Even Better plans which provide unlimited service.
i) Basic Plan
With this plan, you get unlimited text, talk, and data, plus standard definition (480p) streaming. There's no hotspot included and you won't receive the special RedBox promo available with the other plans.
However, US Cellular Basic costs just $55 per month for one line. But, if you add a second line, each one costs $52.50, three lines reduces to $38.33, and four lines go for just $30 each.
Highlights;
Lines cost as little as $30
Standard definition streaming included
Best for users who want to talk, text, and data at a low monthly rate
ii) Everyday Plan
Everyday plan features streaming up to 720p HD quality for starters, and you can enjoy 25GB of priority 4G LTE data. The cost for one line is $65, two goes for $62.50 each, three cost $48.33, and four lines cost $40 each. This plan includes 15GB of hotspot with Canada or Mexico access.
You can access 500MB of data, plus 100 minutes of talk, and 100 text messages in either of the North American neighbors. There is also US Cellular's Payback feature, so you can receive an extra $5 back on your plan if you stay below 3GB of data.
Highlights;
Talk, text, and data in Canada and Mexico
Payback at $5 per month under 3GB
Priority data and hotspot access
Suitable for users who want full access to the US Cellular perks but don't want much international usage
iii Even Better Plan
The Even Better plan has it all, that you may want in a cellphone plan. This plan gives you 50GB of high-speed LTE data access, 30GB of hotspot data, and you can stream your shows in 1080p Full HD. Interestingly, this plan costs $75 for one line, two are $72.50, three are $58.33, and four lines go for $50 each.
The international access for this plan includes 1GB of data, 200 minutes of talk, and 200 texts. If you remain under the 3GB threshold each month, US Cellular offers you a $10 payback each time. However, the plan is best for movie lovers availing to them two free RedBox rentals per month, per line.
Highlights;
Talk, text, and data in Canada and Mexico
$10 per month payback under 3GB
Two free RedBox rentals per line, per month
Ideal for those who love RedBox rentals, want a bit more international access, and can save money with Payback.
3) Prepaid Us Cellular Plans
Prepaid options are numerous as compared to postpaid, but they offer fewer perks in comparison to the post-paid plans. Interestingly, the more lines you add, the more the savings with a $10 discount from 2 to 5 lines. The plans include;
1. Unlimited Talk and Text Plan
This plan is suitable for people who are not interested in any data at all. For a start cost of $30 per month, you can receive unlimited talk and text, and get charged for the data you consume at a rate of $0.03 for 1MB. Unfortunately, there are no other perks with the unlimited talk and text plan.
Highlights;
Unlimited Talk and text
Add data per MB rate
Best for users who only plan to talk and text but might need data occasionally
2. 5GB Plan
The next prepaid option from US Cellular gives 5GB of 4G LTE access for $40 per month. If you consume anywhere close to 1GB and not more than 5GB of data, then this is the best option, than the talk and text plan. However, this package doesn't offer a hotspot or streaming service, but that's expected of any affordable service.
Highlights;
5GB of 4G LTE data
Unlimited talk and text
Best for consumers who wish to use more than 300MB of data with no need for unlimited access
3. Unlimited Plan
The US Cellular prepaid Unlimited Plan mirrors the post-paid Basic Plan. With the same $55 starting cost, you receive unlimited talk, text, and data, inclusive of standard definition streaming. Besides, the plan doesn't provide a hotspot connection or a RedBox promo, but it's contract-free so you can terminate at any time.
Highlights;
Unlimited talk, text, and data
Standard Definition (480p) streaming
Suitable for users who want coverage like the Basic post-paid plan with no long-term engagement
4. Unlimited Plus Plan
US Cellular's Unlimited Plus package features 22GB of priority data per month, plus an unlimited 4G LTE connection. Besides, streaming is still limited to standard definition (480p) but you can depend on a mobile hotspot unlimitedly. Unfortunately, the speeds get limited to 1.5Mbps speeds.
Moreover, the Unlimited Plus is the relevant prepaid plan if you have family or friends in Canada and Mexico. You can text and call unlimited at no extra cost. For movie lovers, RedBox Movie Night gives you one free rental per line per month.
Highlights;
Unlimited talk, text, and data
Hotspot access at 1.5Mbps speeds
One RedBox rental per month
Best for users who want unlimited access and hotspot perks without post-paid prices
Bottom line
US cellular are the best provider offering postpaid, prepaid, and data-only plans that suits every user. Whether you need individual or family plans, US cellular packs everything collectively. The prices are amazing with no extra or hidden fee.
If you a new customer or you want to switch carriers, join US Cellular, and enjoy the Company's cellular phones, cell phone plans, plus other communication services. Besides, US Cellular's plans include prepaid plans, single line plans, family plans, data and internet, messaging, and 4G LTE network connectivity, hence, let the search be over.