Can You Bring Your Own Phone to Metro PCS?
Metro PCS is now known as Metro by T-Mobile. You can call it Metro. It is a prepaid American Telecommunication company owned by T- Mobile of the US. When joining the company, you can opt for MetroPCS bring your own phone or get a phone from their retail shops.
The company operates as a brand and relies on T-Mobile for business. Sometimes back, it operated as the fifth-largest company in the US using code division multiple access. However, to be able to compete well in the mobile market, it merged with T- Mobile in 2013 for 4G LTE.
Metro PCS phones and Plans for low income families get support from the federal government. You can get free phones and cheap phones from Metro by T- Mobile as long as you are a beneficiary of the Lifeline Program. The program helps the poor to access free or rather cheap phones and affordable plans. The program benefits eligible citizens under the poverty line.
What is The Historical Advancement of Metro PCS?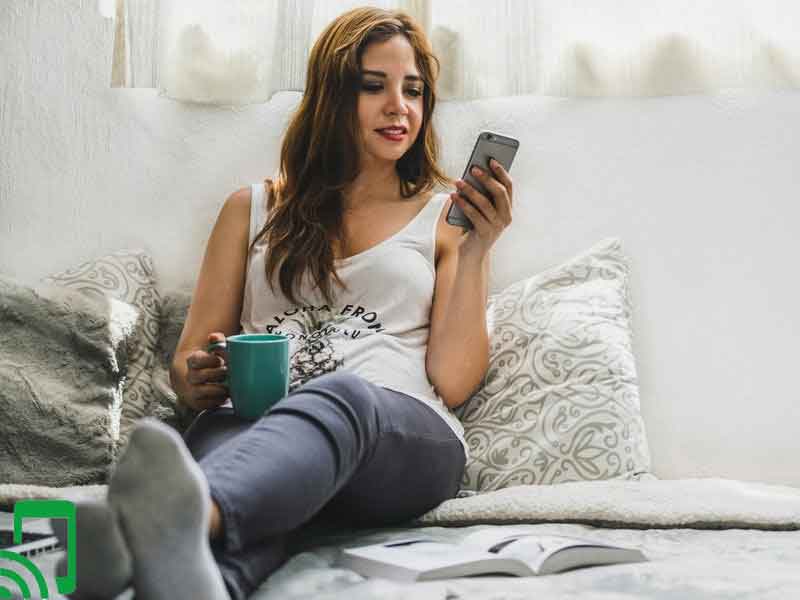 The company started its operations in the year 1994 as General Wireless. The idea of starting the business came into action under the leadership of Malcon Lorang and Rodger D Linguist. They used PCS to mean Personal Communications Service. It did not give its services until 2002 when it indulged in a real business.
For the next three years, the company grew tremendously and attained a threshold of 1.5 million customers according to statistics of early 2005. At that time, the company operated in a few states such as San Francisco, Miami, and Atlanta among others of which it operated through 21 licenses. Later in 2005, the company stretched its services to Dallas and Detroit. By 2007, the company had reached 50 million shares and was trading at $27.40 per share.
In 2012, a plan about merging with T-Mobile switched into action. The two companies completed the merging process in May 2013, a move that made T-Mobile feature in the New York Stock Exchange. The merging process was gradual and in June 2015, all Metro PCS customers moved to the new 4G LTE network under the facilitation of the company thus decommissioning the Metro PCS CDMA network. The move to merge the two companies boosted the new company's income. The company now had a total of 41 million customers.
How do I Get Started with Metro PCS?
To get started with Metro PCS, you currently need a T-Mobile-compatible phone. As I mentioned earlier, Metro PCs Compatible Phones are the T-Mobile phones because the companies merged together.
The foremost important thing is to read the terms and conditions of Metro by T- Mobile. Normally, you are not supposed to enter into any business agreement before reading the terms and conditions of the concerned company. You may enter into unbearable terms that may land you into problems.
To start using the Metro by T-Mobile services, you need to get a compatible phone, a SIM card and register with the company using your identity proof documents. You then activate your account and start enjoying services.
What Plans Can I Get From Metro PCS?
At Metro PCS, you will get data, texts and voice minutes depending on the plan you choose. For instance, plans start at $30 whereby you can get 2GB data. Other plans include $40 which has 10 GB data. With the plan, you can get unlimited music streaming from selected sites.
However, it does not include hotspot data. The unlimited $50 includes 5GB mobile hotspot data. Again, if you have an unlimited $60 has 15GB mobile hotspot data and Amazon Prime. In addition, you can get a family plan with up to five lines with various discounts. You can get discounts from $10, $20 and $30 for each additional line.
Which Phones Can I Get From Metro PCS?
There are several best prepaid cell phone plans unlimited phones that are compatible with Metro PCS. The phones range from Samsung, Nokia, and LG among others.
The LG stylo phone has 32 GB storage memory while its cameras are of high resolution. The rear camera has 13 MP while the front camera is 5MP. The phone has facial recognition for security enhancement. No one can log in with his or her face other than you. It has a 3300 mAh that can last for the whole day.
Another amazing phone from Metro PCS is Samsung Galaxy A20. The phone has 32 GB storage memory and a high capacity battery of 4000mAh. You can have the whole day doing a lot of tasks using the phone without the battery running low. Moreover, the phone has a large RAM of 3 GB that ensures faster processing of data. The screen is 6.4 inches large enough for movie watching.
BLU G 9 has a large internal memory of 64 GB and a RAM of 6GB. The phone is super-fast and will never let you down anytime. The screen is 6.3 inches large enough even for watching internet TV. The battery is 4000mAh. Moreover, it has a fast-charging feature. Generally, the phone has an elegant design.
Ulefone Note 7 is open to all networks and has triple rear cameras. The phone has dual SIM slots where you can enjoy service from any network of choice. Again, it works on 3G networks and runs on Android 9. It has a 3500 mAh battery that can last for long.
Apple iPhone 6 S is open to all networks. Again, it has 64 GB of storage memory which you can use to save thousands of files. The phone is renewed to look new. All its parts are working well as technicians have tested and replaced faulty parts.
Apple 7 is great for classy people. It has 32 GB storage memory. You can save many files such as videos and music. Moreover, you can take the best shots using the dual cameras. It has a 13 MP back and 7 MP front cameras.
Read More: How to Get a Free Phone With MetroPCS. When you switch to Metro, you could get a free phone. Learn more!
Can I Upgrade My Metro PCS phone?
It is possible to swap your old phone with a new one to enjoy stronger signals and faster speeds. To upgrade, you can visit the nearest retail shop and get the best phone you may prefer. You have to pay the actual price posted on the company's website in order to get the phone.
Some of the available Metro PCS phones for upgrade Motorola E5 plus that have 32 GB and 3 GB RAM. The phone has high-resolution cameras and HD screen display. We also have other phones such as Samsung Galaxy A20 and iPhone 11.
If you have an old phone, you need to get a new phone to enjoy faster speeds as well as strong network reception. You also need to appear classy so it means you get a good phone that is attractive.
Most people upgrade gadgets to get phones with good Cameras, durable battery, faster connection and contentment of their souls. In fact, most people take care of their phones than anything else.
How do I Pay for My Monthly Bills at Metro PCS?
Paying of Metro PCS bills is simple. You can do payments using your mobile number or online via their website or by email. You can choose either installment payments or one time payments. For you to buy the plans, you have to input the correct details. Mostly, you use credit or debit cards. You can also pay by cash at any outlet.
You can also pay by dialing *99 or calling1-888-8METRO8 for guided assistance. If you have a debit or credit card you can download a Metro PCS account and follow instructions.  You should mail the checks for MetroPCS service properly to MetroPCS Wireless, Inc., PO Box 5119, Carol Stream, IL 60197-5119.
When making payments, you should take caution to see that you enter the correct details. Wrong transactions may have refunds or get lost. If you have to make a follow-up, you may take long before getting it.
How do I reach Metro PCS in Times of Emergency?
The company is always ready to help you when in need. For instance, they have three categories of customer care platforms. For customer Service concerning general inquiries, you should contact 888-8metro8 (888-863-8768) or *611 from your Metro by T-Mobile phone.
To make a payment, you should contact them via *99 or 888-8 metro8 (888-863-8768) from your Metro by T-Mobile phone. If you want premium handset protection you should contact Asurion at 1-866-862-3397 or visit phone claim.
There are other many compatible phones available in the market. You can choose either phone so long as you can afford to buy it. The phones are durable and have great features. They are also easy to use.
Bottom Line
The services of Metro PCS are good for the common citizens more so those with low income. The company is part of the program that helps the poor Americans to have cheaper phones plus affordable mobile plans. The phones are good. In fact, if you still use an old fashioned phone, then you should check for a new one from Metro PCS. Existing customers can also upgrade to get new phones. Again, the payments are affordable and easy to pay using debit or credit.