The 8 Best T-Mobile Phones Without Contract
T-Mobile is the 3rd largest wireless carrier in the United States. The Company offers versatile smartphone models with different specifications and price range. However, the T-Mobile phones without contract help you save money from the interests accrued from the monthly repayment mechanism. Whether you are shopping for a flagship or looking for the best deal on a simple smartphone, T-Mobile has plenty of options.
Furthermore, if you want the best phone that does everything perfectly well, this carrier won't disappoint you. The high-end smartphones feature incredibly powerful cameras, fast performance, the best display money can buy, and 5G data speeds depending on the model. In particular, the company stock a variety of iPhone, and Android phones that go well for every budget shopper. Smartphones at a bargain price have a durable design, fantastic battery life, and other terrific specs that you'd love.
Apart from having the best-prepaid phones, the Company has hot T-Mobile deals for existing customers that the loyal customers enjoy. Every year, there are numerous discounts, promotions, and unlimited plans that the Company offers as a token of appreciation for the continuing customers. However, we've gone through the available phones' carrier has on sale, picked out the best phones categorically to help you find the perfect match for you.
Why Is T-Mobile The Best Carrier for You?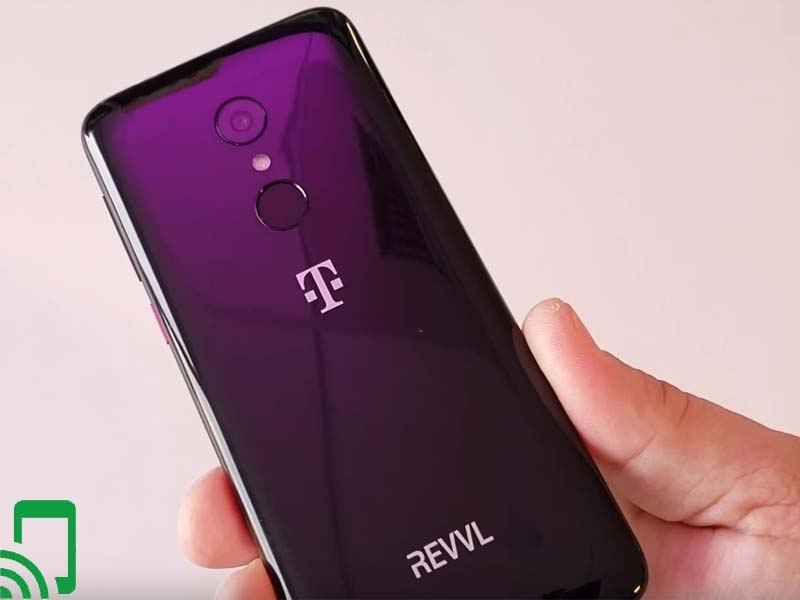 T-Mobile is well known for its affordable unlimited service plans. Besides, the Company is already at the take-off stage to merge with the Sprint carrier to provide the ultimate 5G experience for speedy internet connection and better service delivery to its customers. The Company recently expanded its prepaid T-Mobile phones and plans line up to include the best phone deals.
However, the best T-Mobile phones will differ depending on what you want to pair it with. If you are eyeing for the new 5G network, you must select the phone with the same compatibility. Besides, if you want to stick to the traditional plan for the fantastic unlimited data plans, there are more phone models for you.
On the other hand, T-Mobile has won the cell phone plans review in 2020, so if you are searching for unlimited plan prices at fast speeds, look no further. The Company's essential plan is the most affordable, but there are exceptional T-Mobile cell phone plans for seniors who are beneficiary of the lifeline government aid program.
What Are The 8 Best T-Mobile Phones Without A Contract?
Fortunately, T-Mobile offers many of the best no-contract phones on the market right now. Whether you want the top-end smartphones from Apple and Samsung, or want more affordable options from other manufacturers, there are incredible T-Mobile compatible phone deals.
Most importantly, we've reviewed many of the best phones and plenty of the budget options as well, and undoubtedly every T-Mobile's phones are worth their price. However, if you are wondering where to buy the T-Mobile phones, this review will give you a clear guideline for the most trusted online mobile retailer.
1. Samsung Galaxy S10+ -Prism Blue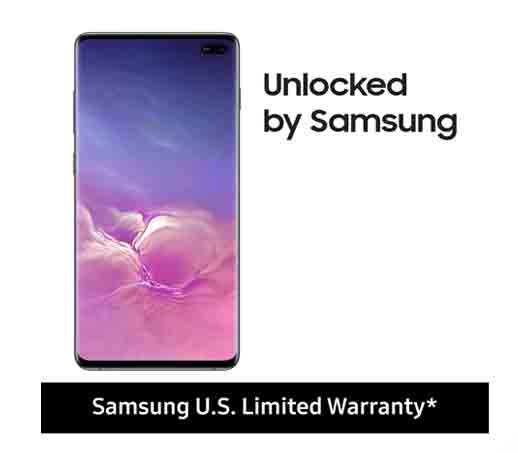 Samsung Galaxy S10+ is a refurbished smartphone that provides a fast web connection for streaming content, downloading apps, and staying connected on social media. The beautifully designed sleek body is nearly frameless, and the cinematic Infinity Display offers more detail and clarity, more immersive and uninterrupted content, in a slim, balanced form.
Besides, the pro-grade camera effortlessly captures epic, high-quality images of the world right to type. The octa-core processor and plenty of RAM deliver outstanding overall performance for opening and multitasking of applications, flipping through menus, and increased efficiency. However, the device is compatible with AT&T GSM unlocked carriers and won't work with CDMA carriers.
PROS
Powerful processor
Large capacity battery
128GB memory
High-quality camera
High internet speed
2. Google Pixel 3a- Purple-ish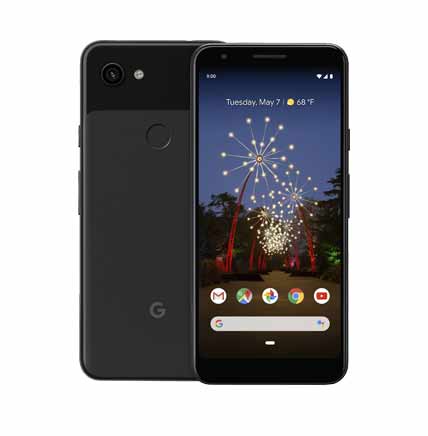 Google Pixel 3a has an exceptional camera with features like night sight, portrait mode, and HDR+ that captures impressive shots and videos. However, you can use Google photos that offer free unlimited online storage for all images and videos uploaded in high-quality.  The battery charges fast and lasts all day, delivering 7 hours of use within 15min of charge.
Interestingly, with the helpfulness of the inbuilt Google Assistant, you can quickly know who is calling before you pick up. The phone comes with 3 years of OS and security updates and the custom-built Titan M chip to secure the operating system. The transfer of the files is supported by the Bluetooth version 5.0.
PROS
Fast charging battery
Inbuilt google assistant
Affordable
64GB internal storage
Good quality camera
3. Apple iPhone 6S- Gold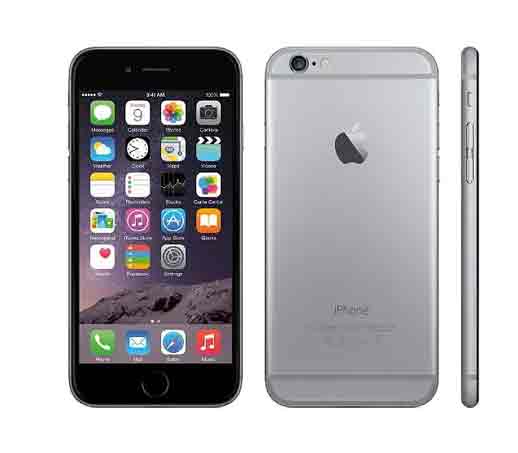 iPhone 6S is locked to the GSM network and will only work with GSM carriers like AT&T, T-Mobile, and Metro. It is not compatible with Verizon, US Cellular, Sprint, or Cricket. Besides, the renewed phone has passed a full diagnostic test and works like new. The battery health tests to be 80% and the device have minimal cosmetic damages.
However, the phone has 3D touch control, which lets users deliberately choose between a light tap, a press, and a "deeper" press, availing a range of specific controls. Other notable features include the Apple A9 chipset and a 12MP rear camera with 4K resolution video recording and 128GB memory status.
PROS
4K video recording
Good battery health
90 days Amazon warranty
Great price
Large internal storage
4. Moto Z3 Play-Deep Indigo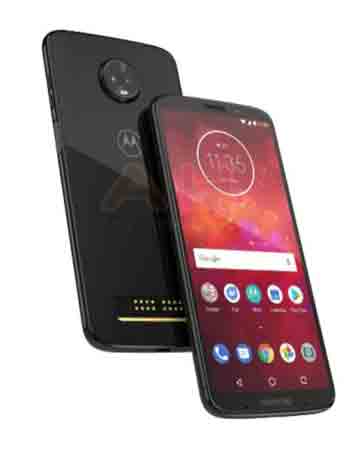 Are you a diehard fan of Motorola smartphones? Moto Z3 is the best choice for you. Hence, starting with the camera, the phone has an incredible 12 MP + 5 MP dual rear cameras for studio-quality portraits and 8 MP wide-angle front-facing camera with screen flash.
Besides, its factory unlocked for the freedom to choose your carrier. The general performance is enhanced by Qualcomm Snapdragon 636 1. 8 GHz octa-core processor, 850 MHz Adreno 509 GPU, and fast 4G LTE speed.
The storage memory is limitless with 4 GB of RAM and 32 GB of internal storage with the option to add up to 2 TB externally. Other features include 6″ Full HD+ Super AMOLED display, 9.0 android version, and 3000mAh battery capacity.
PROS
Turbo power charging
Excellent performance
Immersive display
Long battery life
Fingerprint sensor and facial recognition
5. Moto G7 Power with Alexa Push-to-Talk – Marine Blue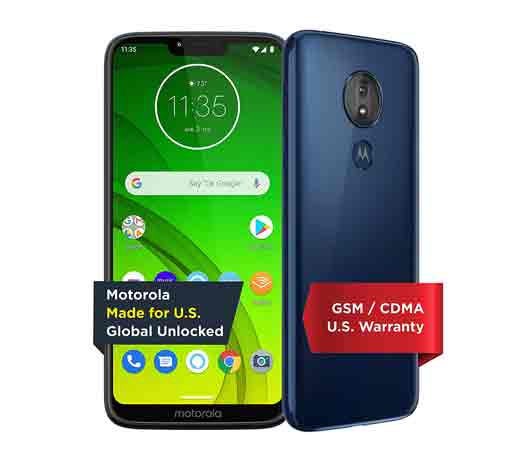 Nothing is frustrating as having an android phone with lagged performance. Fortunately, that's not the case with Moto G7 power, the Qualcomm Snapdragon 632 processor with 1.8 GHz octa-core CPU, 9.0 Android version, and Adreno 506 GPU is undeniably fast with the seamless running of applications.
The 5000mAh battery is non-removable and delivers 9 hours of power less than 15 min of charge. Besides, the 12MP rear-facing camera with LED flash and 8 MP front-facing camera with screen flash captures stunning images and videos and low light selfies.
Have an end to end viewing with 6.2″ HD+ Max Vision display with 19:9 aspect ratio. Finally, there are 3 GB of RAM and 32 GB of internal storage with the option to add up to 512 GB of microSD expandable memory.
PROS
High capacity battery
Cheap
Unlocked
Water repellant design
Pre-installed Amazon Apps
6. Samsung Galaxy S9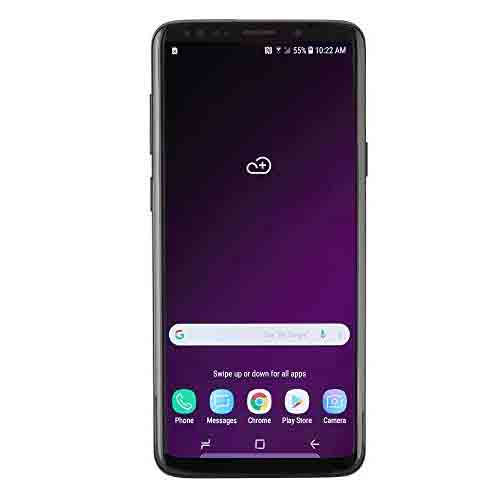 Protect your privacy and access by third parties by unlocking your phone by a mere look or touch. You can easily and quickly open your phone by using both the iris scanner and the facial recognition feature even when in dark or in bright light.
If you are a business person looking for a customizable computer-like device for your specific business needs, this smartphone is a sure bet. The features are just amazing with a super speed Dual pixel Camera that captures details with clarity.
You don't have to deal with the hassle of wires, simply charge your phone wirelessly with the fast charge and quickly power the 3000mAh battery capacity. Besides, the memory status has 4GB RAM and 643GB INTERNAL storage.
PROS
Supports wireless charging
Perfect business tool
Advanced data security
Multi ID unlock
Infinity display
7. Samsung Galaxy A50 US Version Factory Unlocked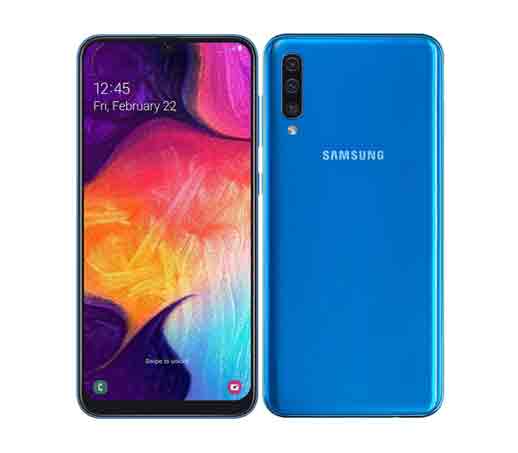 Samsung Galaxy A50 is the extraordinary smartphone you have been searching for. If you are an avid phone user, this smartphone will take you all day long and power up quickly with 15W fast charging, 4000mAh battery capacity.
Featuring a sleek, 6.4″ Super AMOLED edge-to-edge screen, you can seamlessly broaden your viewing experience. However, the slimly designed Galaxy A50 fits comfortably into your pocket. Moreover, keep what matters with 64GB of built-in memory with an option to expand your memory to 512GB with a microSD card.
Capture images in their entirety with triple rear 25MP Main, 8MP Ultra-Wide, 5MP Depth Field, and shoot vibrant low-light photos, and take flattering selfies with 25MP front camera. The Exynos9610 processor is fast and efficient.
PROS
Live Focus and enhanced Sensor
Unlocked freedom
12 months warranty
Stunning photos day and night
Flaw detection feature
8. Samsung Galaxy A10e A102U GSM/CDMA Unlocked Phone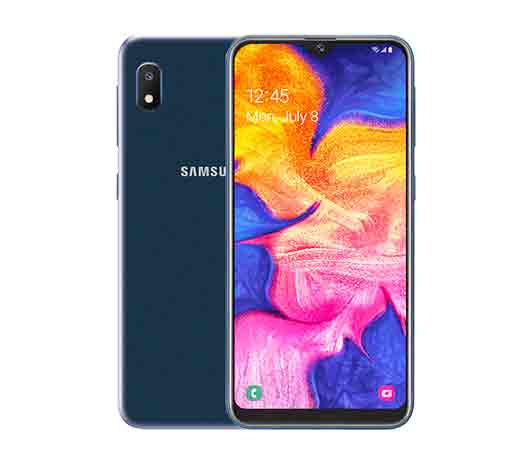 Enjoy a bold, bright viewing experience on a 5.83″ screen with this cheap T-Mobile phone for sale. Samsung Galaxy A10e has an Infinity Display that goes edge-to-edge, so you can see more stories before you scroll, saving time and energy.
Besides, with a long-lasting 3000mAh battery, the Galaxy A10e gives you more time to post, talk, text, and share with friends and family. Also, take crisp, clear photos with an 8MP rear camera and true to type selfies with your squad on a 5MP front camera.
Keep more all of your photos, shows, movies, and apps, without having to delete to make room with 32GB of built-in memory, expandable to 512GB via an SD Card. The Exynos7884B supports the running of applications with 2GB RAM in place.
PROS
Infinity display
Very cheap
Long-lasting battery
CDMA/GSM compatible
Expandable memory
Bottom Line
If you don't want to engage in months of contract with T-Mobile when purchasing a new phone from this carrier, you can buy the phone outrightly. Nevertheless, T-Mobile is not solely a no-contract carrier but offers a vast range of smartphones for people looking to get an off-contract smartphone.
The above list of phone selection is from a variety of price points ranging from the high-end flagships to the affordable level phones that you need not finance monthly.