How can I Change My Assurance Wireless Phone Number
Having a free phone is a great option if you are of low income or have no income at all. The phones help millions of Americans find an easy way to communicate with each other and help bridge the digital divide. Assurance wireless is a service provider that offers free government phones. The provider is impacting millions of Americans who lack a phone because it is a basic necessity. If you are already on the network, this article will give insights into changing your Assurance wireless phone number.
Changing a phone number is easy with Assurance wireless, and they offer a simple transfer process. Facilitating changing your phone number takes a short time, and you can do it via their website, by contacting them, or visiting their store. You can also port your phone number from another service provider to Assurance wireless through their website in exact steps.
This article will give you a focus on changing your Assurance wireless phone number and much more. We will also focus on the network Assurance wireless uses, how to get a free phone from Assurance wireless, the eligibility terms, how to change your phone number, and so much more. Let's begin!
Who qualifies for Assurance wireless phone number?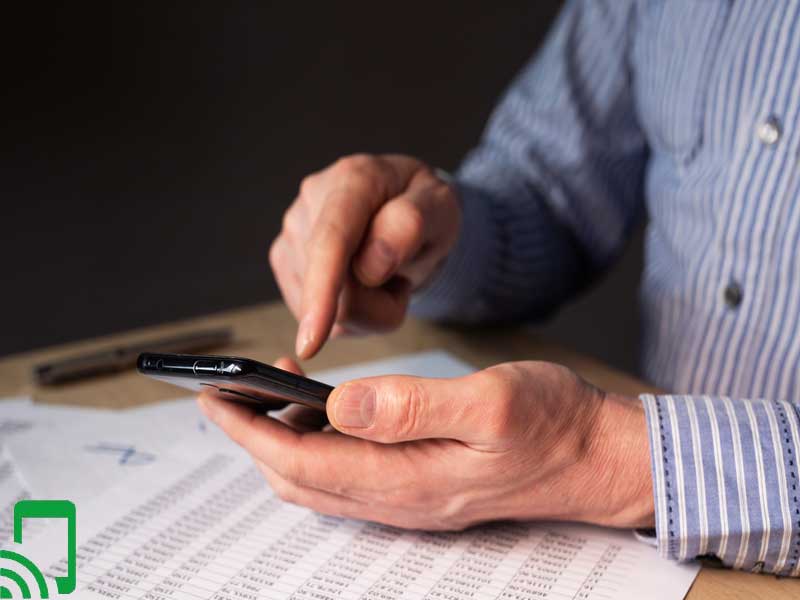 For you to qualify for an Assurance wireless phone number, you may need to meet the following requirements:
i) Participation in Federal Assistance programs
These programs are aimed to help people with low income or no income at all. If you have participated in Food Stamps, Food distribution on Indian Reseservatipons, Tribal Head Start, Veterans Pension and Survivor's Benefit, Federal Public Housing Assistance, Supplemental Security Income, Medicaid, and much more.
2) Disabled
If you are disabled, you may qualify for a free phone and plan from Assurance wireless. However, you may need to prove your disability through a displayed process on the Assurance wireless website. You may also call them to learn more about the disability requirements.
3) Low income
If your income is below 135% of the Federal poverty level, you may qualify for a free phone and plan from Assurance wireless. However, the Federal Poverty level may depend on which state you are in.
Which network does Assurance wireless use?
Assurance wireless relies on T-Mobile to offer network coverage. T-Mobile's network covers 99% of the US and is reliable against downtimes or any other network issues that you may experience from other service providers.
However, if you live in rural areas, you may be required to get a cell phone signal booster, improving the signal coverage.
Which areas does Assurance wireless cover?
Assurance wireless covers many States across the US. If your state is listed below, you may be eligible for Assurance wireless services:
Alabama, Arizona, Arkansas, California, District of Columbia, Louisiana, Maine, Maryland, Utah, Wisconsin, Texas, Virginia, New York, Rhode Island, North Carolina, Ohio, Michigan, Minnesota, Georgia, Idaho, Colorado, Tennessee, Washington, Connecticut, Delaware, Massachusetts, New Mexico, New Jersey, Nevada, Missouri, New Hampshire, Kentucky, and Florida.
The other States may be included in their coverage with time
Can I bring my phone to Assurance wireless?
Yes! You can bring your phone to Assurance wireless which is an easy option to benefit from their free phone plans program. However, the phone needs to be compatible with Assurance wireless.
To check on compatibility, you will need to have your IMEI number, which will be keyed in on the IMEI checker at Assurance wireless's website. If the device is compatible, you can sign up for an Assurance wireless account and get the Assurance wireless plans.
How to change my Assurance wireless phone number?
You can change your Assurance wireless phone number via their website in a straightforward process. The process involves the following steps:
Step 1: Contact Assurance wireless
You may contact them via phone call, email, or any other form of contact available on their website or social media channels. They will then guide you on the next step to change your number.
Step 2: Log in to your Assurance wireless account
You will then be requested to log in to your account and follow the prompt to change your phone number. You will then be required to key in your old number, after which you will be given several phone number options to choose from.
Step 3: Choose your number
After choosing your number,  you will choose the date to activate it.  You will then be taken to another page and requested to view every piece of information to see if everything is ok.  After that, you will need to authenticate the process.
Step 4: Authentication
You will then be requested to authenticate the process. The authentification code will be sent to your phone number. Once you receive it, key it in on the website and follow the next step to confirm the changes.
Step 5: Activation
Once the process is complete and everything seems ok, you will then be required to activate the mobile number. Once activated, the other number will become inactive.
Bottom line
While we know how to put assurance wireless sim cards on another phone, the process of changing your phone number might be a challenging task. The process is simple and takes a few minutes. Everything is done via their website, and you have the option to visit their store or call them in case you want to support them.
Assurance wireless charges a small fee if you wish to change numbers, but it all depends on the person's background. This article has also featured eligibility requirements, coverage areas by Assurance wireless, and much more.