What Are The 7 Best Assurance Wireless Phones for Sale
Assurance Wireless is a U.S. federal Lifeline Assistance program supported by the Virgin Mobile. On the other hand, Lifeline is a government benefit program supported by the federal Universal Service Fund. In collaboration with the Assurance wireless, it provides communication services at affordable prices to the vulnerable states. The Assurance wireless phones for sale comes with no contracts and at pocket-friendly prices.
However, Assurance Wireless subscribers do not receive a bill or required to sign a contract and do not pay activation fees or any hidden fees. First of all, not everyone is eligible for the free phone service. Lifeline program gets issued based on your gross income or aid program participation. If your income is at or under the 137% U.S. Poverty Guidelines, you probably qualify for a free phone and service.
Assurance Wireless offers eligible consumers with free monthly data, unlimited texting, free monthly minutes plus Assurance wireless free government phones once you meet the eligibility requirements. Interestingly, low-income households have been able to access cheap cell service and free smartphones through the U.S. government-funded Lifeline Assistance program. In this article, there is a candid review of some of the best phones you can get under Assurance wireless.
What Phones Does Assurance Wireless Offer to Its Customers?
The Lifeline program, through Assurance Wireless, offers the best free government smartphones. The phones from this provider come with 350 free local and domestic long-distance voice minutes, unlimited text messages, and 1 G.B. of data per month to those who meet eligibility requirements and live within a participating state.
In addition to the essential services users receive, they may add additional voice minutes, text messages, and international long-distance at-will via pre-payment using a debit card, Virgin Mobile top-up card, credit card, or PayPal.
Where Can You Find Assurance Wireless Compatible Phones?
You can search for Assurance Wireless compatible phones via a helpful technology website or smartphone store. For every wireless provider, some phones only work for that specific cell phone provider. However, some phones get programmed to be used by another provider and may not work even if you use the same or similar phone model.
Unfortunately, there are scenarios where your phone gets lost, damaged, or stolen without your intentions. You don't have to worry so much in case any of the above happenings occur. Hence, you can get an Assurance wireless replacement phone when an unexpected misfortune comes your way by calling 1-888-321-5880 to suspend your account. The good news is that your Assurance Wireless phone comes with a one-year warranty from the original equipment manufacturer.
The 7 Best Assurance Wireless Phones for Sale
Assurance wireless is one of the most renowned providers of Assurance Wireless free phones in the U.S. However, it currently operates in over 40 states and is continuously expanding widely, reaching low-income families and allowing them to get federal telecommunication services.
Besides, the wireless carrier is one of the best California lifeline cell phone providers in the United States offering free Android with free data, minutes and texts to the eligible states. The list is as follows;
1) Samsung Galaxy A10e Unlocked Phone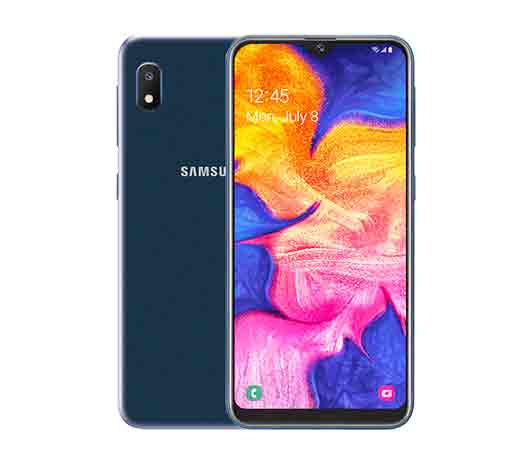 Galaxy A10e comes with wireless voice, data, and messaging services compatible with most major US GSM and CDMA networks. Also, it' supports certain features and services such as VoWiFi and hotspot, which vary by the wireless service provider.
You can enjoy fantastic features, including an edge to edge view on a 5. 83″ Infinity display that enables you to have an uninterrupted view of content. The camera features an 8MP rear camera and a 5MP front camera that helps you capture crisp, clear photos.
Besides, keep more that matters to you with 32GB of built-in memory that can expand up to 512GB with a Micro SD card and 2GB RAM for supporting the application. With a long-lasting 3000mAh battery, the Galaxy A10e gives you more time to post, talk, text, and share with friends and family.
PROS
Expandable memory
Has an infinity display
Has a 1-year warranty
All-day battery
Affordable
CONS
2) Apple iPhone 7 Plus, 128GB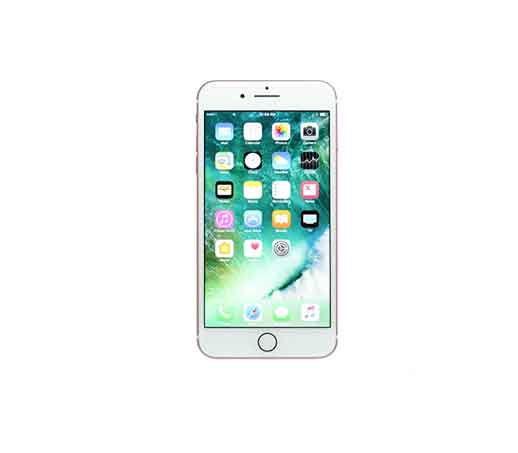 This iPhone is fully unlocked and can work with any carrier of your choice. Besides, the display on the iPhone 7 Plus has a size of 5.5 inches with LED-backlit IPS LCD screen that is 3D touch-enabled and a resolution of 1080p. The non-removable Li-Po 2,900mAh battery, get tested and confirmed to have 80% power capacity to the new one.
A new-generation A10 Fusion chip, a quad-core CPU, with two high-performance cores running at 2.34GHz and two power-saving ones, runs the phone smoothly and faster. Plus, the camera features a wide-angle lens 12MP camera, a telescope camera that captures lovely images under low light. The storage capacity has 3GB RAM for applications and 128GB internal storage for photos and other multimedia contents.
Read our related article on Assurance Wireless iPhone options. We review the TOP iPhones through Assurance Wireless, their features, pros, drawbacks, and more!
PROS
Dust and water resistance
Long battery life
Powerful performance
Pocket-friendly pricing
Immersive stereo speakers
CONS
3) Apple iPhone SE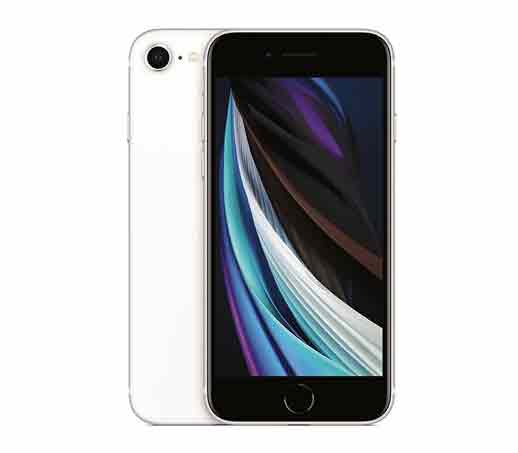 Apple iPhone SE is fully unlocked, and compatible with any carrier of choice. Plus, the display on the Apple iPhone SE is 4.7 inches with 750×1334 pixels resolution and supports 3D touch. Besides, it comes with a non-removable Li-on 1821mAh battery, which provides sufficient power for all day long under a single charge.
However, the phone has numerous wireless connectivity, including the latest Wi-Fi and Bluetooth 5.0 version. Besides, the camera system has a single lens 12MP rear camera that captures stunning photos and a 7MP front camera for taking breathtaking selfies. The Apple Apple iPhone SE has an internal storage of 64GB with 3GB of RAM with no memory card slot.
PROS
Sleek rounded metal design
Unlocked freedom
Pocket friendly
Sensitive fingerprint reader
Siri voice assistant
CONS
4) LG Stylo 3 Prepaid Carrier- Virgin Mobile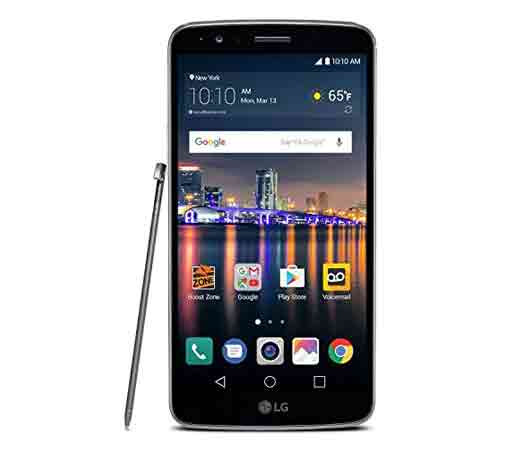 Are you in search of a cheap prepaid smartphone from a reputable carrier?  The L.G. Stylo 3 locked to Virgin Mobile is perfect to work and play for you. Besides, the L.G. Stylo 3 features a stunning 5.7-inch HD IPS display that enables you to have an immersive viewing of movies and other content without frequent scrolling.
The phone runs an android version 7.0 with lag-free performance. Interestingly, you can easily control apps and documents and even take handwritten notes using the enhanced interactive stylus. Capture stunning photos with a 13MP rear-facing camera and 5MP front-facing camera for lovely selfies.
However, you can adjust volume, snap photos, and access capture+, using LG.'s signature rear keys. The phone requires activation with Virgin Mobile and a Monthly rate plan starting at $35 a month.
PROS
Excellent audio quality and volume
Has a powerful octa-core processor
Broad display
Affordable
Fingerprint sensor
CONS
5) Samsung Galaxy A20s, A207M, 32GB GSM, Unlocked Phone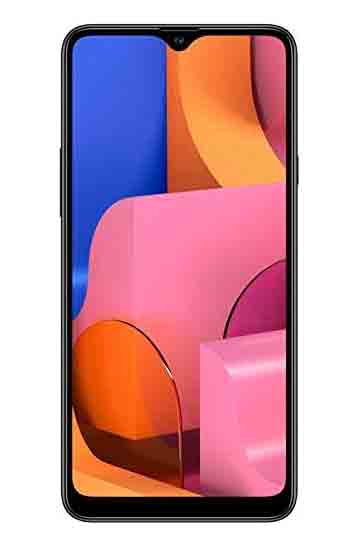 This device is a dual Sim Card GSM unlocked smartphone that packs amazing features. Samsung Galaxy A20s has a triple camera that makes your moments feel special with the 13MP, 5MP depth camera, and 8MP Ultra-Wide Camera.
The depth camera spotlights your subject, while the ultra-wide camera fits in 120-degrees worth of memories. However, Galaxy A20s's 8MP front camera makes your selfies look more stunning, and with live focus, you get blur-free images.
On the other hand, a powerful 1.8 GHz Octa-core processor and 3GB of RAM handle your graphics-heavy games and live streams at rapid speeds with the smooth running of applications.
Besides, with 32GB of internal memory and up to 512GB of external storage, you have plenty of room to stream, download, and store what's important for you. Galaxy A20s's 4,000mAh battery and 15W Fast Charging technology mean you're powered all day long.
PROS
High-quality camera
Large battery capacity
Fast charging technology
Quick processing speed
Wi-Fi and Bluetooth connectivity
CONS
6) LG STYLO 5+ 32 GB – LMQ720AM Unlocked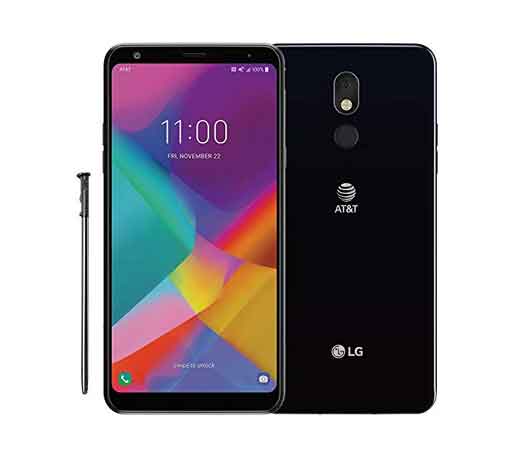 Maximize your view with a 6.2″ Full Vision edge-to-edge display that provides total immersion into your favorite movies, shows, and games. Additionally, Full HD+ resolution delivers a vivid visual experience with clear picture quality.
With up to 1.8 GHz, the fast and efficient octa-core processor is designed for high performance and can handle all your different tasks while consuming less battery power. It has a Stylus pen with customizable settings for writing, drawing and more
Besides, capture your best shot with an advanced 16MP rear camera with LED flash and phase-detection autofocus (PDAF) that minimizes blur and captures rapidly moving subjects with a sharp focus. However, other features include 3GB RAM and 32GB internal storage, and 3500mAh battery capacity that enables that built to last and work without interruption.
PROS
A fast, and efficient processor
Immersive surround sound
Crystal clear camera
Long-lasting battery
Cinematic display
CONS
7) BLU Vivo XL5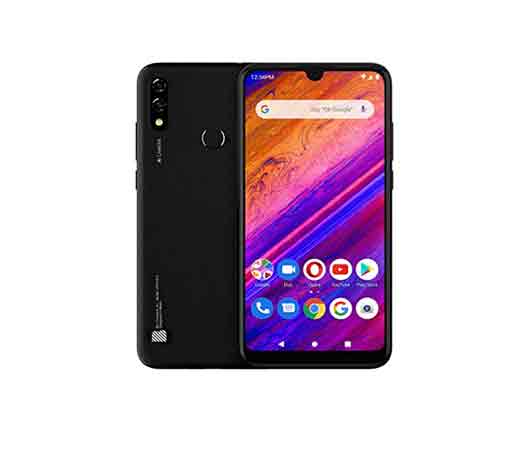 BLU Vivo XL5 operates on the U.S. 4G LTE GSM network and comes packed with cool features. Enjoy all your videos and pictures with a bright, vivid display that is perfect for all with a 6.3-inch HD+ display with a 720 x 1520 resolution.
The VIVO XL5 is equipped with a dual-camera setup with 13 Megapixels combined with a depth sensor for incredible photos. However, you can enjoy a powerful and seamless performance with a 1.6GHz Octa-Core processor with ARM Cortex-A55 chipset.
On top of that, VIVO XL5 ensures total security for all your important applications and files. Just unlock your smartphone with the touch of a finger for quick and easy access. Besides, watch all hours of YouTube or game all day without any need to search a wall outlet with the super 4,000mAh battery. The memory status has 64GB internal storage expandable to 64GB via an SD card and 3GB RAM.
PROS
Cheap
Sensitive fingerprint scanner
Slim and lightweight
High-resolution display
High capacity, quick charging battery
CONS
Not compatible with CDMA networks
Bottom Line
Assurance Wireless is a no contact-free government cell phone and smartphone provider in the U.S. This company brought by Virgin Mobile comes with one of the best and affordable Lifeline plans available today. Its primary benefits are free unlimited text messaging every month within the no-cost program.
If you search for a convenient and secure place to find authentic phones from this carrier, you can buy Assurance Wireless compatible phones on online marketplaces like Amazon and other online retailers.