Phones are essential for everyone in their daily routines. It allows you to stay in touch with loved ones, colleagues, and co-workers. You can also utilise its wireless connection to update your social networks and emails.
Some are hesitating to get one due to how expensive many phones can be. Fortunately, you have plenty of Metro PCS phones and plans available to you that are budget friendly. Don't worry about your low budget, this is a full and final list that help you to find out your best smartphone within your lowest budget.
Nowadays, in our marketplace have lots more mobile operator company, like boost mobile, t-mobile, at&t, Verizon, cricket wireless etc. So, why we like to choose the 10 best Metro PCS mobile. Because, we know the Metro PCS is another one biggest cellular network provider of united states and operated buy t-Mobile network.
The 10 Best Metro PCS by T-Mobile phones and plants for families with low income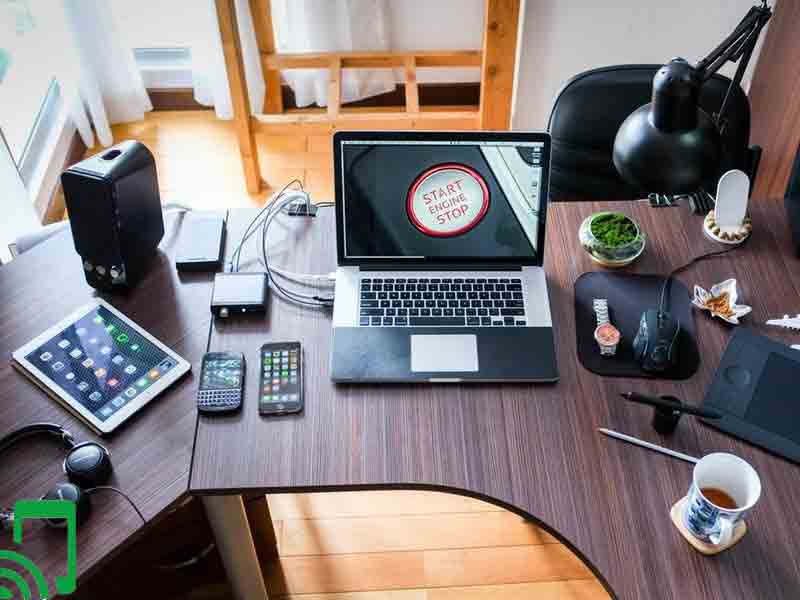 Offer
We kick off the list with one of the highly rated mid-range phones that offer more value to your money than other devices within the same price range. One of the notable features is the 6.2″ Full HD screen, which makes up for nearly half of the phone. The large display allows you to easily read the text on the screen and watch movies while the phone is at a comfortable distance from your eyes. While the screen is only 390ppi and not OLED, direct sunlight will not impair the visibility of the display.
The 13MP camera of the LG Stylo 4 is a notch better than other similarly priced devices. Images captured with the phone show better colors than some high-end devices. Even the night pictures display better lighting than what you often get with other mid-range phones with the Stylo 4. In addition, the LG camera app has several fun features to play around with such as signaling the phone to take a picture with just your hands.
The Snapdragon Octa-Core is powering the Stylo 4 phone with a 1.8GHZ of clock speed. While the processor is not as fast as other phones, the 2GB RAM adds speed to the app processing speed.
The LG Stylo 4 has a usable stylus within its frame. The small pen allows for various functions such as screen memo writing and screen capture. This stylus makes it easy for you to go through app menus and writing messages on the screen instead of using the on-screen keypad.
Also Read:
Jitterbug Phone Plans Verizon | Jitterbug Phone Verizon Senior Plans
Can You Bring Your Own Phone To Qlink?
How to Replace A Qlink Wireless Lost Phone
2. Apple iPhone 7
Apple iPhone 7, 32GB, Rose Gold - For AT&T / T-Mobile (Renewed)
Locked to the GSM network and only compatible with GSM carriers like AT&T, T-Mobile and Metro. Will...
The device does not come with headphones or a SIM card. It does include a charger and charging cable...
Inspected and guaranteed to have minimal cosmetic damage, which is not noticeable when the device is...
It would not be a list of the best affordable metro pcs phones and plans without adding one of the iPhones on the list. While we are stretching the rules here when it comes to cheap phones, the iPhone 7 is the affordable one that is available on the T-Mobile site.
The design of the iPhone 7 remains nearly unchanged since the two previous generations. What makes this different from the iPhone 6 is its water-proof chassis. You can dip the phone in a tub of water and it will still work without any problems. The design has a controversial omission of the headphone jack, which does not allow you to use a standard earphone or headphone with a 3.5mm jack. To make up for this, the device comes with the Apple EarPods that provide wireless listening function.
As you can expect from any Apple device, the iPhone 7 delivers on speed with the A10 Fusion chip that has four cores under its hood. This allows the device to handle multiple intense tasks. The processor also has a power saving feature that cuts down the use of energy when only one app is open.
The 12MP camera of the iPhone 7 is a major jump from its iPhone 6s counterpart. The f1.8 lens of the device can take in more light for each shot, which results in better images for low-light images. This also results in the better and realistic color of your pictures.
Offer
Another great mid-range phone to consider is the Samsung Galaxy J7 Star. This model is an upgrade to the Galaxy J7 phone in a number of ways. One of which is the 13MP front camera instead of just a 5mp one from the previous model. This allows for better selfie pictures or facetime video conferences. The rear also has a 13MP camera that takes great low-light shots. You can also personalize your photos with the camera's app features by adding filters and much more.
The 1.6GHZ Octa-Core processor with 2GB RAM allows for decent app speed. You will not have any problems with switching between light apps or ones that do utilize too much memory to run.
The 5.5" screen has a pixel density of 267 PPI, which makes for a good display for a mid-range phone. The screen size lets you appreciate movies or photos better. It also helps you read text from various apps or SMS messages. Another useful feature of the screen is the use of the Corning Gorilla Glass 5, which is highly resistant against scratches.
4. LG Q7+
The LG Q7+ is slightly expensive than the Stylo 4 and has a small screen, but it makes up for it with better features. The most prominent of which is the 4GB of RAM that can handle memory hungry apps with ease. With more RAM under the hood, you will less likely encounter lagging speed in most apps. In addition, the phone has 64G of built-in Internal Memory. The size lets you install large apps and have rooms for multimedia files such as videos from streaming services.
The design of the Q7+ is not worthy of the 5.5 Full HD screen taking up nearly every space at the phone's front. The 18:9 aspect ratio display offers more screen real estate for easy text reading. The screen size lets you appreciate the 2160 x 1080 and 442ppi display for movies, TV shows, or video calls.
The Q7+ camera is another one of its best features. The 16MP rear camera can capture sharp quality images. It also has a high-speed Phase Detection Auto Focus picture that lets you take shots of fast-moving objects or people. This feature nearly removes nearly all of the blurring motion to make the subject of the photo look as if they are standing still even though they are moving.
5. Samsung Galaxy A6
The Samsung Galaxy A6 is a slightly pricey mid-range phone, but it makes up for the high costs with many noteworthy features. This includes the 16MP rear camera that can take high-quality images with its megapixel count and f/1.7 aperture lens. Both features remove most of the blur on the photo for clearer image capture. The front camera also has a 16MP and F/1.9 lens that makes for great selfie images.
The device runs on an Exynos 7870, which is an Octa-Core Cortex-A53. This allows for decent phone speed when running apps that do not use up most of the phone's resources. With the 3GB RAM, the Galaxy A6 can handle multiple apps that are running the background.
This phone sports a 5.6" Super AMOLED screen that has an aspect ratio of 18.5:9.  The screen nearly equals high-end OLED display with the Adaptive Display feature. This gives images vibrant colors, higher tonal contrast, and the utilization of color temperature to determine the brightness.
6. Motorola Moto E5 Plus
Motorola Moto E5 Plus XT1924-4 16GB, 6", Dual Sim, 2GB RAM, GSM Unlocked International Model, No...
6.0" edge-to-edge HD+ Display, 5000 mAh, Non-removable Battery, Battery life: 1.5 days, Android 8.0,...
ROM: 16GB, RAM: 2GB, Expandable storage microSD Card support (up to 256 GB), Qualcomm Snapdragon 435...
Rear camera: 12 MP, f2.0, 1.25um with LED flash, Front camera: 8 MP, f2.2, 1.12um with Selfie...
The Motorola Moto E5 Plus aims for a high-valued budget phone with a number of key features such as its high battery life. This device is carrying a 500-mAh battery that can give you more than a day of talk time. Few devices have this kind of battery life, let alone ones that are within the same price point.
Another strong feature of the Moto E5 Plus is its 6" screen. The display has a very high brightness output, which can show vivid images. In addition, the large real estate of the screen lets you enjoy your movies with a wide space between you and the phone. You can also see the text or words clearer with the 6" display.
The speed of the Moto E5 is decent with its Snapdragon 435 processor and 3GB RAM. While this may not let play the latest games, you will not have any problems with opening movies, social apps, and use apps that utilizes the least amount of resources. Much like the battery, not all mid-range phones has 3GB RAM that allows for more memory usage.
7. T- Mobile REVVL Plus
Alcatel REVVL 5049W 32GB Smartphone, Android 7.0 Nougat (GSM Unlocked)
DOES THIS DEVICE NEED A SIM CARD: Yes it does Being that this device is GSM unlocked it will work on...
WHAT NETWORKS WILL WORK ON THIS DEVICE: The simple answer any network that supports the band's this...
SOMETHING ABOUT THE HARDWARE: Non-removable Li-Ion 3000 mAh battery that lasts for 12 hours of...
The T-Mobile REVVL Plus hits the right notes with its affordable price. This includes the use of the Qualcomm Snapdragon 625 processor and 2GB of RAM. The REVVL Plus marks high in benchmark scores than other similarly priced phones. Resource heavy apps or games can run on the T-Mobile phone without much of a problem. The speed also allows for fast app transition and have multiple ones running in the background. In addition, the phone has 32GB of built-in memory. The size lets you store movies, music, and apps without expanding its memory with an SD card.
This phone's display is also worth noting with 6" of screen space. Unlike other phones, the REVVL Plus can give a 1920 x 1080 resolution. This lets you see images, games, and movies with better color and brightness. The display is nearly on-par with some high-end devices and not something you would expect from a phone of this price range.
Another feature of the REVVL Plus that is not available in the regular REVVL is the dual lenses in the rear camera. This enables a portrait-mode effect, a feature that provides more depth to the photos than regular images. This is achieved by making the subject of a shot into focus while blurring the background. You might encounter other phones that have a portrait-mode feature via its software with just one lens in their rear camera, but the result is not the same as what the REVVL Plus can give. T-Mobile's device can capture a DSLR-level of image quality because of its dual camera.
8. Motorola Moto E5 Play
The budget-friendly version of the Motorola line of Moto E5 phones is still packing many attractive features. This includes a 1.4GHz Quad-Core processor that offer decent speeds when running light apps on your phone or doing simple tasks such as sending a text. You can also have a few apps running the background while having one app running. These background apps include anti-virus software and VPN apps.
The E5 Play's camera takes decent shots with its rear 8MP and front 5MP lens. While the quality of the shots is not on par with the E5 Plus camera, the E5 Play has the same adaptiveness with dynamic captures.
The device's battery provides up to eight hours of talk time. While this may pale in comparison to the E5 Plus higher battery capacity, the E5 Play's battery requires a short charging time. The phone only takes around two hours to completely charge with a zero percent charge. On the other hand, the E5 Plus require more than five hours to fully charging an empty battery. In addition, you can easily replace the E5 Play's battery when it becomes faulty without having to send it through a service center since this is a removable part.
9. LG K30
The LG K30 is on the same price point as the Motorola E5 Plus with a slightly smaller screen. However, it makes up for it with a sharper display image with its 277 PPI. This allows the K30 to provide slightly better images by having more pixels on the screen. Movies and games graphics on the LG phone will look sharp and less blurry than the graphics of the E5 Plus.
In terms of processing speed, the K30 is on par with most phones that are within the same price range. The 1.4GHz processor with 2GB of RAM offer decent speeds on opening apps and having a few runs on the background. In addition, the K30 has 32GB of internal memory that lets you store multimedia files and install multiple apps without using an SD card. The phone can also support external storage of up to 2TB instead of the usual 128GB that some phones only allow.
The camera of the K30 is one of its best feature with its 13MP lens. Captures images have vivid colors and great brightness. In addition, this camera also has a phase detection autofocus feature, which lets you take clear shots of moving objects and backgrounds.
10. LG Aristo 2 Plus
We are ending this list with possibly one of the best affordable phones for any family in terms of camera function. The LG Aristo 2 Plus is on the same price range as the Motorola E5 Play. However, LG's model stands out with its 13MP rear camera that utilizes the phase detection autofocus function. The phone can autofocus on moving objects and take a clear picture. This results in action shots that barely have any blurry parts.
The 1.4GHz processor offers passable speeds when using apps or in multitasking on the phone. The 2GB of RAM allows for just enough space to give some apps enough space to work with less lag. This includes some important protective apps running in the background.
The 5" display does the job of showing movies, images, and games at a decent graphical quality. While the size may seem smaller than other phones on the list, the size might just be right for some people who have problems with holding large phones.
Metro PCS Plans
Metro by T-Mobile has four plans that let you take home one of the ten phones mentioned above.
The $30 plan is the cheapest plan on the list. You get a 2GB data allowance for a month. The broadband speed slows down when you reach the total allowance, which is the equivalent of 3G wireless connection. When needed, you can enable the hotspot feature of your phone to provide a broadband connection to other devices. This plan allows for unlimited SMS and calls within the country. Here are the $30/mo – 2GB Data Plan.
With an additional $10 per month, you get a 10GB allowance for a whole month. When you used all of the allowanced, the broadband speed significantly goes down. Unlimited SMS and calls are also included with the plan. In addition, you get the Music Unlimited feature. This lets you stream music without using any of the 10GB allowances from more than 40 major music streaming services. It is important to note that this applies only to streaming music and not downloads. The Metro PCS $40 Data Plan.
The plan provides unlimited data allowance for the whole month. It is important to note that the top three percent of subscribers to this plan may have their broadband speed reduced if they use more than 35GB of data within the month. You will also receive 5GB of mobile 4G LTE hotspot data with the plan. In addition, you will receive a Google One cloud service that lets you store 100GB of files online. You can share these files with friends, families, or colleagues. The Metro PCS $50 unlimited data plan.
The $60 plan includes most of the features of the $50 plan such as the unlimited data allowance. Few of the subscribers to this plan may experience reduced broadband speed if they utilize more than 35GB of data for the whole month. You also receive Google One services and 4G LTE mobile hotspot. The difference with this plan is that the mobile hotspot has a 15GB allowance instead of just 5GB. Another perk of this plan is a subscription to Amazon Prime. Your subscription includes free two-day delivery on Amazon purchases, unlimited streaming on Prime Music, video streaming of Prime Video movies and TV shows, and Amazon Photos storage.
Each of the four plans has a No Contracts & No Hidden Fees feature. There are no lock-in contracts to be wary of when signing up to any of the plans. Here is the $60 data plan for Metro PCS
Every plan also provides the following common features:
Short Codes and Alerts
Scam ID
Caller ID
3-Way Calling
Wi-Fi Calling
Premium Directory Assistance
Voicemail and Visual Voicemail
For international calls, you can include the Global Voice add-on services for $10 per month. This allows for unlimited calls across more than 140 countries and unlimited texts to certain countries.
Conclusion
No family should be without a phone for personal or business use. Fortunately, you have 10 amazing budget phones along with Metro by T-Mobile flexible plans that can fit into almost any budget. While some may have better cameras or battery life, all 10 devices give you all of the necessary features for basic communications, social media usage, and much more.