The Boost Mobile Phone Payment Plans
Having a plan amongst the cheapest phone plans with unlimited everything is not something straightforward to find. Some carriers will lie to you about financing services or payment plans only for you to end up paying extra to what you expected. This is why the boost mobile phone payment plans came about to bridge this gap in the mobile market.
You may have heard Boost mobile in several ads, or even seen their store near you. If you have no prior knowledge on Boost, it is one of the well MVNOs in the country that uses Sprint's network. Despite using Sprint, which may limit phones on compatibility, they offer one of the most affordable plan options in the market. You also get extra features like rewards program, veteran discounts and many more. If you are looking for deals, then the Boost mobile phone deals for existing customers got you covered.
Boost mobile also offers one of the best online platforms for buying your plans, and also, they have an online store where you can get a new phone upgrade and a good payment plan for it. Their website is very secure, and placing your credit or debit card while making payments should not give you chills. Once you join Boost, you are assured of affordable and quality services for the time you will be with them.
In which States does Boost mobile operate?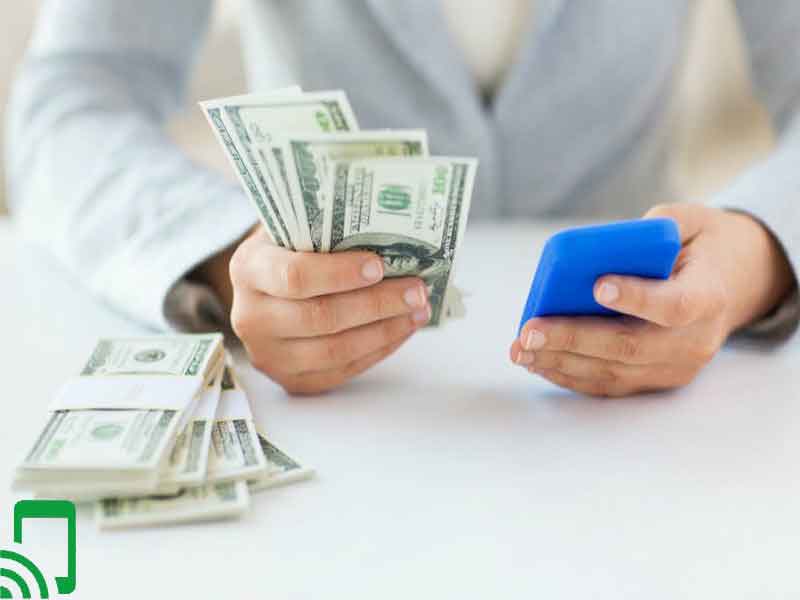 If you have had an experience with a free government phone provider, you have realized that they do not offer nationwide coverage. Some are authorized by the Government to work at specific States, and it is rear to find a nationwide free lifeline service provider.
The good thing with Boost mobile is that they offer national coverage. This is because it is an MVNO, and it uses Sprint's network to deliver services. Sprint is one of the big four standard service providers in the US, and they are known to offer nationwide coverage. So once you join Boost mobile, you are assured of the best coverage across the US.
However, if you are in very remote areas, the best cell phone booster can be a good option to boost your network coverage. If the network is bad and you need a booster, ensure to buy a Booster verified by the FCC, and you will see a verified label on the package.
Boost mobile compatible phones
Boost mobile offers a versatile range of compatible phones which you can choose from. The phones available are of high quality and variety from mid-range, flagship, and low-budget smartphones. They also allow bringing your own phone services, which are very beneficial to people who do not wish to buy a new phone.
Since Boost uses Sprint mobile's network, your phone should be compatible with the CDMA technology network. If that is not the case when you plan to bring your own phone, then you may have to buy a compatible phone from their store.
The Boost mobile compatible phones can be purchased from several platforms like Amazon, Walmart, and the Boost mobile online store at an affordable price. Some of the phones you can buy include the following;
Apple phones-from iPhone 6 to iPhone 11
Samsung phones
LG phones
ZTE
Motorola phones
Google Pixel phones, and many more.
If you buy a new phone from their store under a payment plan, you will get a lot of benefits compared to buying it in the other third parties. Some of the key perks you will encounter include;
No annual contract plan
Free activation
A 14-day return policy
You get to keep your current number
Voicemail, 3-way calling
Call waiting
Free shipping in any place within the US
If you are in a situation whereby your phone is locked, then it will not work at Boost mobile. You will have to consult your service provider so that they may guide you on the unlocking process. But if you find that to be a lengthy process, the best unlocked cell phone deals can be a good option for you.
The Boost Mobile Payment Plan in detail
If you lack enough funds for buying a phone, then the best option is to seek financing services, and that is where Boost comes about. The boost mobile payment plan comes in the following steps;
i. Check for eligibility
For one to be eligible, you must have a monthly plan at Boost and paid for it in 12 consecutive times at the least. You should also not be in debt with Sprint mobile
ii. Shop for an eligible phone
Once you realize you qualify for a plan, the next step is to look for a phone upgrade. The phones can be bought at their website or at a retail store
iii. Check out
Once done with choosing the phone, you will need to check out. Ensure to complete all the down payments and taxes for the phone to be shipped at the designated address
iv. Start paying for the installments
The Boost mobile phone payment plan allows you to pay for the phone in installments. In this case, you will pay for the phone in 18 monthly installments. The payment process will start on your next monthly billing.
What plans can be used for this payment plan option?
There are several plans which you can choose at Boost. However, there are three major time-limited plans which can be offered to new customers and they include the following;
1) 4 lines for $100 per month
This offer is valid for a short time, and with it, you get the following perks;
i) Unlimited talk, text, and data
You get unlimited everything within domestic coverage. There are no scams whereby your minutes or text units are depleted. Also, data comes unlimited, and they may slow the speeds when the network is congested.
ii) Tidal for 6 months
The Tidal HiFi gives you exclusive access to music streaming, podcasts, and many more. After six months, the plan will be canceled, and you can use the Boost mobile Add-on feature to pay for it.
iii) 30 GB of mobile Hotspot is offered
30GB of mobile Hotspot at 4G speeds is being provided for this plan. You can easily share the internet with friends and your other devices. This feature is also available for the Boost mobile plan with free phones; however, the data is lower.
iv) Unlimited SD streaming
If you are enthusiastic about Movies or TV series and wish to get unlimited streaming, this plan got you covered. You can stream easily any movies or series, and there will be no slow speeds at all.
This plan is mostly regarded as a family plan, just like the cheapest phone plans for one person; however, it is more of a family plan. For 3 lines, you only pay $100 per month. In other big standard service providers, you may pay twice the price, so it is indeed a reasonable offer to consider.
You can also buy add-ons at affordable prices. Add-ons may also be used for situations like Tidal subscriptions or Roaming data. Check out Boost mobile's website to purchase this plan for three lines today!!
2) 4 lines for $120 per month
This plan is best for those who love HD video streaming. You also get to save some bucks off compared to when you buy single line plans. This plan entails the following;
Unlimited talk, text, and data
30GB of mobile Hotspot
HD video streaming up to 1080p
Music streaming up to 1.5 Mbps
Gaming up to 8 Mbps
3) 4 lines for $25 per line per month
It is a good alternative for the plan for three lines; however, you get SD video streaming. The plan comes with the following features;
Unlimited talk, text, and data
SD video streaming
Unlimited music streaming
Tidal for 6 months
Boost perks
You also do not have to worry about extra fees or taxes. Boost offers transparent prices on all their plans and even their phones at their retail and online stores
Bottom Line
From this review on the mobile phone payment plan under Boost, you can now easily apply for it. You should also be careful when making payments via their online platforms. Ensure to click on the domain name boost mobile and not any other side. Going to a fake website may lead you to lose money to the wrong people, and it will be hard for you to track them.
Also, remember to place a valid address in case you plan to buy a phone in their online stores. This will avoid misplacement of products, which will waste you a lot of time to track. Once you keep all their terms and conditions in mind and abide by them, life at Boost mobile will be quite amusing.
Boost mobile also offers reward programs, also known as Boost perks. The more you use their services, the more you are likely to receive the rewards. You can redeem the rewards for discounts at selected retail stores or for other products and services.