The weBoost Home 4G (470101) Reviews
After the introduction of mobile phones, service providers rushed to build network musts to help boost cell signals from the service centers. Some places still have weak cellular signals. The need for cell phone signals in remote areas saw the introduction of signal boosters such as weBoost Home 4G 470101.
weBoost mobile signal booster amplifies cellular signals to the end-user. It is most effective in rural areas with the inadequate network coverage. weBoost is a powerful machine that can serve the entire home. It improves data speeds and voice calls. Obstructions such as tall buildings, hills and mountains affect signals.
weBoost makes the best cell phone signal booster for home. Moreover, the devices give the best results. A single weBoost device may serve several users at the same time. Most of them are affordable and easy to get. Do you know how weBoost works? Let us explore how it operates.
How does weBoost Home 4G 470101-signal booster work?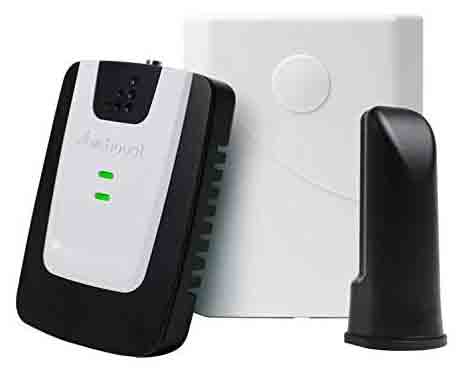 The device amplifies signals from a donor antenna that is usually outside. The outside antenna picks the weak signals transmitted by your service provider. It then sends them into desirable strengths according to its gain level.
The internal antenna broadcasts the signals to the available cell phones. To amplify cellular signals is to make them stronger and reliable. The stronger the external antenna, the stronger the cell phone signals. Note that not all places need a signal booster. Only areas with low coverage require signal amplification by weBoost home 4G 470101. The gadget is one of the best cell phone booster for Verizon.
Why should you buy weBoost Home 4G 470101?
This article aims at giving you the best and reliable reviews about weBoost Home 4G 470101. It serves you as your buying guide to provide you with an overview before purchasing it.
The machine is useful for both the office and Home. It operates with Verizon, T-Mobile, AT&T, US Cellular, Straight Talk, and Sprint. The device can cover an area of 1500 square feet.
The device speeds up internet connections to desirable levels. With the gadget, the issue of dropped calls is outdated. You can get clear voice calls from friends and relatives.
One of the most exciting things about weBoost Home 4G 470101 is that, when you buy it from Amazon, you get free support. It also comes with a gift-wrap to appreciate you.
The machine amplifies the 4G LTE network only. It means that you can download and upload files with lightning speeds and surf the internet fast and efficiently.
Boosting signals with weBoost Home, 4G 470101, helps your battery to last for long. Remember that weak signals reduce battery signals largely. You can have an extra two hours talk time. Weak network signals make the phone strain very much trying to stay connected, thus depleting the battery very fast. The battery does not last for long, and you may keep on buying new batteries every time.
What are the Main Features of weBoost Home 4G 470101?
The device has a 4 GB RAM. It means that the machine processes data very fast to give the necessary output. The memory is large enough to help the device run effectively.
It weighs 6.41 pounds. It is thus easy to transport to different areas for installation. You do not need to hire a lorry to transport to your Home. It fits in a medium-size box when in transit. It measures 6.5 by 4.3 by 1.3 inches. It is black.
What should I expect to get Upon Ordering weBoost Home 4G 470101?
The device comes with several accompaniments for efficient operation. The package includes weBoost Home 4G 470101, external antenna, internal antenna, a power supply, 30 feet coaxial cable, and a user manual.
The installation of the device is effortless upon receiving the full installation kit. Just mount the external antenna outside your house or office. Installing it on top of the roof is better. Place your booster strategically to receive signals quickly from the external antenna.
Upon purchasing it, you get a6-day free support. Moreover, the company gives you a 2-year warranty. You can use the machine within this period and ascertain its quality. In case it fails, you can get a refund or get a replacement within the shortest time possible.
PROS
The device works with all carriers in
It has a simple installation process
Increase signal strength up to 32×
It has automatic gain settings
A 2-year warranty
Where can I buy weBoost Home 4G 470101?
It is always good to purchase goods from reputable vendors. It saves you the frustrations of buying substandard goods. Moreover, you avoid overcharging. weBoost Home 4G 470101 is available at Amazon. It costs $399. Although it is expensive, the product is worth it.
To purchase it from Amazon, you need to create an account. Your account consists of your full name, your country, your telephone number, your email address, and your physical address.
Amazon accepts payments for your goods using credit cards and debit cards. You can use a checking account such as PayPal and Payoneer. Again, you can use Amazon Pay or by using gift cards. However, you cannot use Amazon Pay to purchase digital downloads, Amazon prime, and gift cards.
Once your payment is successful, they send a request to the supplier to submit the item at the packaging center. When ready, they sent to you via courier services such as DHL and G4S. Once you confirm the receipt of your package in a good working condition, Amazon then pays the supplier.
Bottom Line
It is essential to get a cellular booster for your home and office. If you live in remote areas with low network signals, then weBoost Home 4G 470101 is the best for you. It will keep you linked to the outside world all the time. A signal booster increases the production of your company in one way or the other. At Home, the family is ever happy. Without a network, there is no browsing and calling. You cannot even know your family's whereabouts.