The 7 Best Laptops for Programming Students
Programming or a software engineering student usually finds it hard settling hands on the best laptops for programming students that suits their requirements. This category of laptops is a valuable tool that requires power and decent performance that supports their work. Students, in particular, want a budget-friendly laptop that doesn't overheat or have lags during their programming work.
However, not all laptops are ideal for a specific task, and they are specific features that are very paramount to do programming efficiently. As a programmer, one of the most basic features you'll require in a laptop is speed. This implies that you'll want a laptop with nice processing speed, in addition to a large RAM. Besides, you'll also require a laptop with ample storage capacity preferably an SSD.
Moreover, whether you are looking for the best laptops for graduates students, or you are a web developer handling HTML, Python, JavaScript, CSS, and a software developer who works on desktop applications, a good quality programming laptop would serve you diligently. In a nutshell, you should focus on some set of baseline specifications including at least 8GB of RAM, Intel core i5 or i7 processors, among other factors.
What Are The Factors To Consider Before Buying a Laptop For Programming?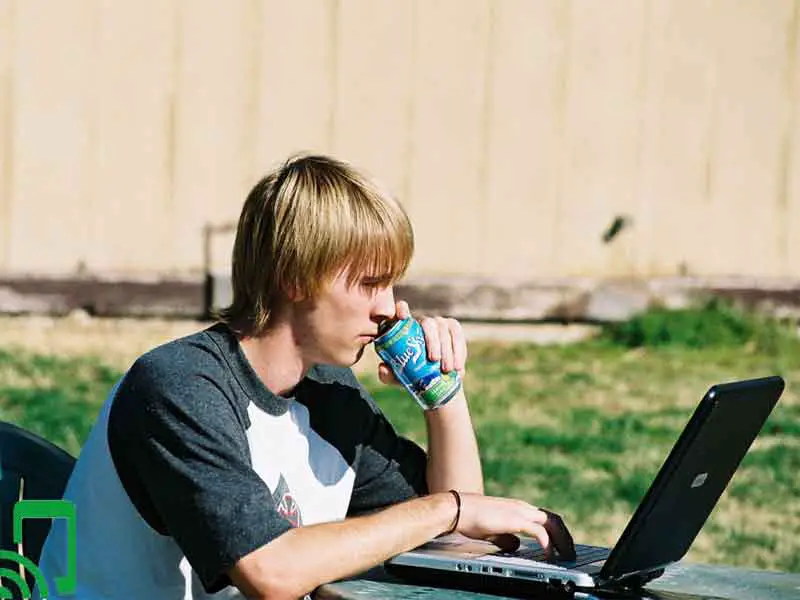 i) Processor
Since you are required to handle a heavy programming duty, you require a laptop with at least an Intel core i5 or Intel i7 quad-core processor. If you don't need an Intel processor, you can select a laptop that has the latest AMD processor. If you are an amateur programmer on a tight budget, a laptop having an i5 processor would be fine.
ii) Display
Programming work is involving so you'll require a laptop with a high resolution of 1920 x 1080. However, a laptop with an IPS panel is preferable over TN boards. For optimal use, a 15-inch screen size works great for programming.
iii) Graphics Card
A laptop having 2GB of dedicated graphics is sufficient for programming, and you'll need a powerful graphics card such as Nvidia.
iv) RAM and Storage
The more the RAM and hard drive, the great the programs you can run simultaneously. At least 8 GB of RAM and 256GB SSD Is recommendable for programming laptop.
v) Battery Life
As a programmer, you spend more time coding; hence you want a day-long battery life of an average of 12-14 hours.
How Can A Student Get Free Laptops?
Online learning has on the rise in this digital phase enabling virtual class attendance. If you are interested in learning from home and workplace, you can comfortably do that. Nowadays, there exist online colleges that offer free laptops to such students. The comfortability of learning at home has been a contributing factor for the free laptops offering to students.
On the other hand, there are government-sponsored programs that offer the beneficiaries free government internet and laptop. This helps students from low-income families to easily access education no matter the circumstances.
Additionally, if you get free laptops with food stamps if you are a US student who meets the eligibility standards contained in the US Federal Poverty guidelines. Income levels must be within the set range or participate in any government-assisted program like Food Stamps for you to qualify.
What Are The 7 Best Laptops For Programming Students?
1) Samsung Notebook 9 Pro NP940X5N-X01US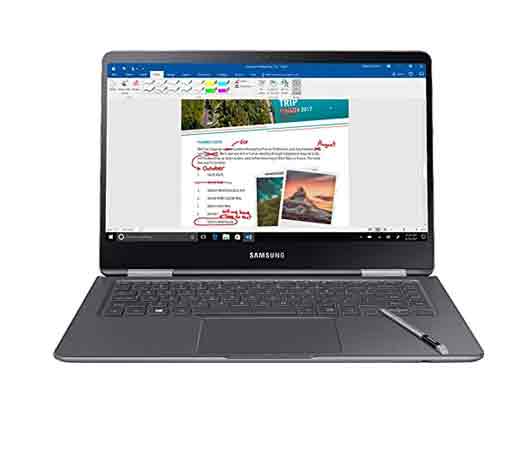 Enjoy multitasking and faster processing speeds with zero lags with Samsung Notebook 9. This laptop features top specs desirable by serious programmers including the latest 8th generation Intel Core i7-8550U Processor with clock speeds of 1.8GHz base up to 4.00 GHz with Turbo Boost.
Interestingly there are versatile connectivity options such as 1x USB Type-C; 2x USB 3.0; HDMI; MicroSD, plus a creative stylus pen for easier navigation. However, you can view in a brilliant Full HD 15-inch 1080p touchscreen for hands-on control, with a 360-degree flip-and-fold rotating display with a built-in 720p HD webcam.
The memory details have 16GB DDR4 memory, with 256GB SSD, plus AMD Radeon 540 graphics card with 2GB dedicated memory. You can have many programming hours without taking a break for charging thanks to the 4 Cell 3530mAh Lithium-ions, which lasts up to 12.5 hours of battery life.
PROS
Fast charging and lasting battery
Premium lightweight design
Ultra-fast processor
Brilliant high-resolution display
Full backlit keyboard
CONS
2) New Apple MacBook Pro (16-inch)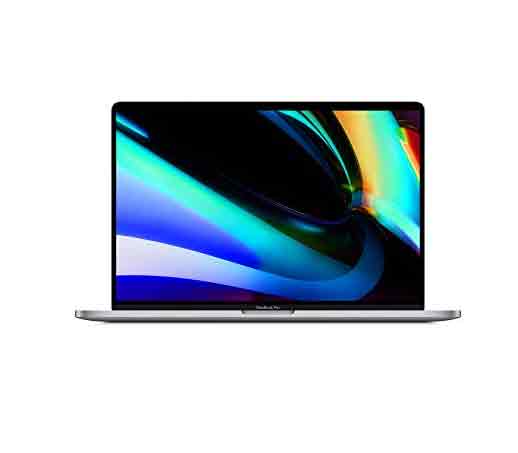 If you are looking for the most powerful Notebook Apple has ever developed, then the above is the right device for you. It comes with an immersive 16-inch Retina Display, largest battery capacity, superfast processor, topmost graphics card plus other decent features you may want in a programming laptop.
However, the intel core i7 processor sustains speedy performance for an extended period. The memory capacity features 16GB RAM expandable to 512GB. Moreover, this Apple notebook uses an AMD Radeon Pro 5300M Graphics card with GDDR6 memory.
If you are an audiophile, experience a room-filling audio atmosphere with the six-speaker system with force canceling woofers. The 100 watts- hour lithium polymer battery delivers up to 11 hours of battery life. Most importantly, this note features the most powerful and versatile ports ever, thunderbolt 3, for simply connecting devices.
PROS
Wifi and Bluetooth enabled
Great audio quality
Soft and tactile keyboard
Delivers outstanding performance
Quiet and cooler fans
CONS
3) Lenovo IdeaPad 3 15.6″ Laptop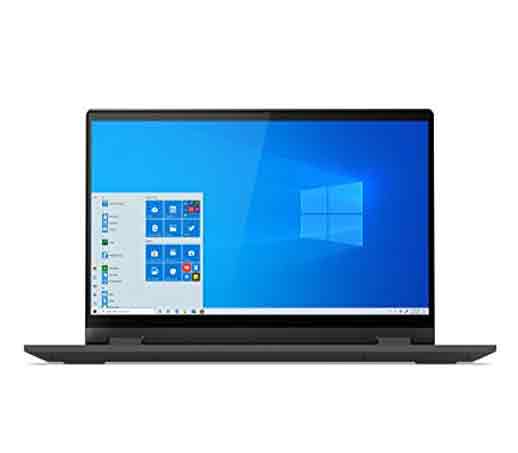 Are you a student under a tight budget looking for the best laptops for college students under 500 that perform the basic programming needs? If so, Lenovo IdeaPad 3 is what you need. This machine gets powered by the latest AMD Ryzen 3 3250U processor with Radeon Vega 3 graphics, the AMD multi-core processing power offers incredible bandwidth for getting more done faster, in several applications simultaneously.
Besides, the 15. 6″ HD (1366 x 768) screen with narrow side bezels and Dopoundsy Audio deliver great visuals and crystal-clear sound for your entertainment. Additionally, stay connected with the 2×2 WiFi 5 and Bluetooth 4. 1 wireless connectivity options, webcam with microphone, 3 USB ports, HDMI, and SD card reader for diverse connection modes.
This laptop gives you more for your entertainment thanks to the latest Windows 10 Home operating system, whether you're watching streaming video, listening to music, or enjoying a video chat with friends. The memory status features 4GB DDR4 onboard RAM, and 128GB SSD for storing large files.
PROS
Reasonable pricing
Responsive touchpad
Amazing battery life
Decent processing speeds
High-resolution display
CONS
4) ASUS F512JA-AS34 VivoBook 15 Thin And Light Laptop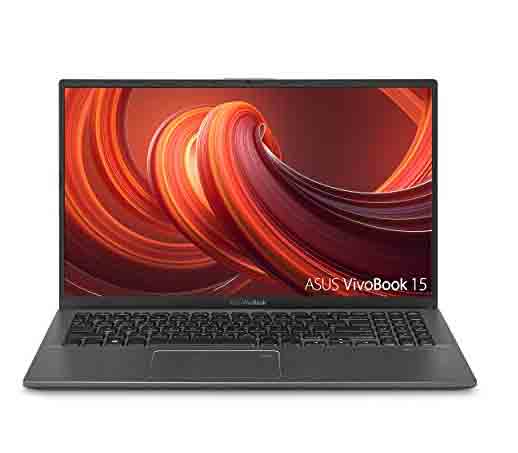 Whether you are looking for a working or gaming laptop, you can consider the above machine that features a 15.6 inch Full HD with a screen resolution of (1920×1080), 4-way NanoEdge bezel display with a stunning 88% screen-to-body ratio.
The support of the application gets enabled by 8GB DDR4 RAM, and 128GB PCIe NVMe M.2 SSD for storing downloaded contents and other useful files. There are versatile connections including USB 3.2 Type-C, USB 3.2 Type-A, USB 2.0, and an HDMI port.
Moreover, this machine comes with an exclusive Ergolift design for improved typing, and an ergonomic backlit keyboard with a fingerprint sensor-activated via Windows Hello. The latest 10th Gen Intel Core i3-1005G1 CPU delivers fast performance with Windows 10 S operating system. Besides, it's compatible with Google Classroom, and run Google Classroom on Microsoft Edge or Internet Explorer 11.
PROS
Sleek, lightweight design
High-quality battery
Powerful audio with powerful bass
Well backlit keyboard
Supports lag-free multitasking
CONS
 5) Microsoft Surface Laptop 3 Latest Model – Sandstone, (Model: VEF-00064)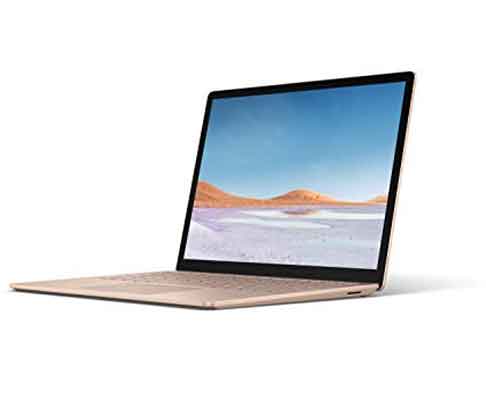 If you are in for the best laptops for programming and gaming, then the surface laptop 3 is the right choice. It is thin and light with a 13.5-inch display, making it easy to carry. Besides, it delivers improved speed and performance to do what you want, with the latest processors 10th Gen Intel Core i7 and i5. in terms of performance, Surface Laptop 3 is up to two times faster than Surface Laptop 2.
However, this laptop uses Intel Iris Plus Graphics 15″ AMD Radeon RX Vega 11 Graphics Microsoft Surface Edition, and AMD Radeon Vega 9 Graphics Microsoft Surface Edition. The operating system features Windows 10 Home, and it has up to 11.5 hours of battery life.
Furthermore, the connections are easier than ever on Surface Laptop 3, with multitasking USB-C and USB-A ports, interactive touchscreen, enhanced Studio Mics, and wake on voice.
PROS
Fast charging battery
Diverse connection options
Lightning speed performance
Soft keypad and a responsive trackpad
Stylish and lightweight
CONS
6) Acer Aspire 5 A515-55G-57H8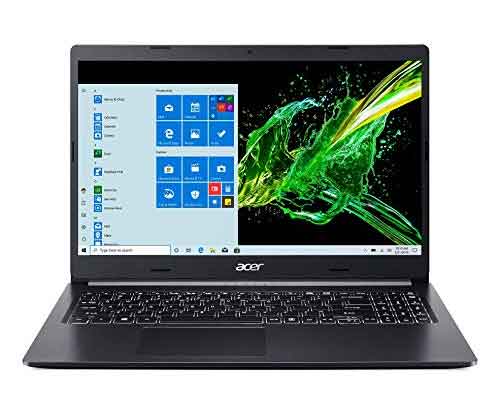 Are you looking for a great affordable laptop that doubles as the best laptop for Photoshop? The Aspire 5 laptop delivers on every aspect of everyday computing. Featuring the new 10th Gen Intel Core i5 processor and NVIDIA GeForce MX350 graphics with 2 GB of dedicated GDDR5 VRAM, it offers more possibilities than ever before for performance, connectivity, and entertainment.
Additionally, you can accomplish more with a full range of ports, that includes USB Type-C, 2 x USB 3.1, HDMI, and more. Also, power-off charging gets supported via one of the USB ports. Experience more on the stunning 15.6″ FHD IPS display thanks to the narrow-bezel design.
The HD Webcam ensures crisp images with rich color and detail. Plus, you can work late night hours with the backlit keyboard.
PROS
Wifi-enabled
Long battery hours
Built-in microphones for crystal clear communication
Thin, light, and durable design
Affordable
CONS
7) Lenovo IdeaPad 3 14″ Laptop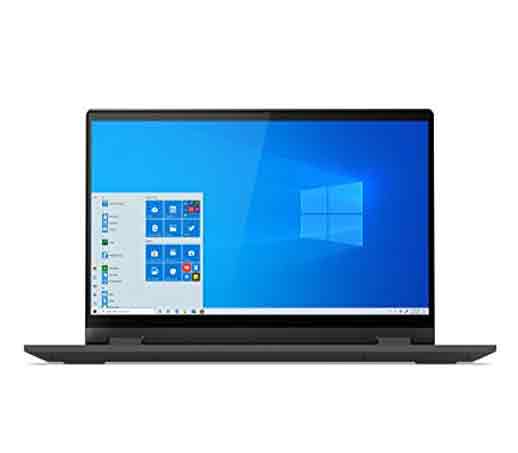 Whether you're working from your home office, a student who needs a lightweight laptop for school, or you just need an entry-level Windows computer for entertainment. Lenovo IdeaPad 3 14-inch laptop is the right tool that will give you powerful performance for all types of everyday tasks.
The above laptop features AMD Ryzen 5 3500U Mobile Processors with Radeon Graphics, plus a 14-inch full HD screen with 1920 x 1080 resolution that delivers beautiful image clarity.
Moreover, the memory details include 8GB DDR4 RAM and 256GB SSD. The operating system features Windows 10, and you can effortlessly swap between fast and powerful performance and quiet battery saving mode.
Interestingly, you can connect with ease using Bluetooth 4.1, up to 2×2 Wi-Fi 5, three USB ports, and HDMI. The Dopoundsy Audio delivers a crystal-clear sound that is room-filling.
PROS
Long-lasting performance
Highly portable
Pocket-friendly pricing
Decent battery life
Sufficient memory capacity
CONS
See our related article on the Best Laptops for Nursing Students 2022. If you're going into nursing, you need a laptop that can keep up. Here are our favorites!
Bottom line
If you are looking for the best programming laptops, then the price alone is not the determining factor that proves quality. There are several things you should take into account like the display, RAM, battery life, memory capacity, and processor as discussed above.
We've researched a comprehensive list of laptops at varying price points that would be a perfect bet for professional programmers and students. Make sure you understand the product well before shopping; you can follow the provided links for extra pieces of information.