The 7 Best Verizon Prepaid Phones at Walmart
Nowadays, getting prepaid phones makes a lot of sense. There is a great deal of smartphones that are available on Verizon's prepaid network and one doesn't have to worry when going to shop for Verizon prepaid phones at Walmart. This was not the case a few years ago, it's only the mid-ranged and budget handsets used to be sold on prepaid but things have taken a different direction today.
Prepaid phones are the best because you don't have to engage in contract phones that may cost you peace of mind. For such kind of device, you have to pay for a month in advance and the good thing is that there are no monthly bills that you pay after the usage. It's a pay as you use kind of an engagement. You don't a lot of paperwork like filling of forms or drafting and signing agreements.
The process is just simple, you need to approach the carrier to express your interest in getting a smartphone on prepaid and you get sorted as soon as possible. At Walmart, you get best Verizon phone deals for existing customers when you pay for your phone plans upfront, you enjoy discounts and offers that are limited when you enter into 24 months contract when it comes to phone deals.
What Are the Plans in Verizon Prepaid Phones at Walmart?
If you think of going no-contract means working with an anonymous service provider you must rethink. At Walmart, you can choose to get a no-contract service with many top wireless carriers including Verizon. The plan can be renewed monthly for $50 and the package comprises of unlimited US talk and texts, as well as 5GB high internet speed inclusive of 2GB of bonus data streaming at 128kbps.
The most interesting bit of this plan is the rollover of unused data to the next month. Verizon will allow you to carry over the unconsumed data with an on-time payment. If you need to text internationally this plan got you covered. If you are a person who travels globally you can take advantage of this plan as its one of the Verizon Wireless cell phone plans.
What Are the Benefits of Having a Verizon Prepaid Phone Plan?
The benefit of such a plan is that you are not tied to any long-term contracts so if you decide to switch you can comfortably do that without any restrictions or fees. People tend to think that prepaid plans are expensive especially when you use your phone a lot but that so untrue. Prepaid plan allows you to talk whenever you want and you don't have to pay for monthly bills.
Also, you get about 5 times the credit you paid for. For instance, if you paid $50 you should get around $250 worth of calls. Besides the prepaid phone plan, Verizon participates in the lifeline plan by offering Verizon wireless free government phones to support the minority in the society who might not be able to afford the prepaid services.
The other advantage with a prepaid phone is that you are not locked into a multi-year contract with a set number of minutes per month, specific calling times and monthly fees if you exceed the limit. Moreover, the leftover minutes are rolled over from one month to the other. So far, Verizon is the best wireless carrier in the US but when it comes to free government phones, the plans are limited.
What Are The 7 Best Prepaid Verizon Prepaid Phones at Walmart?
1. Apple iPhone 11 Pro Max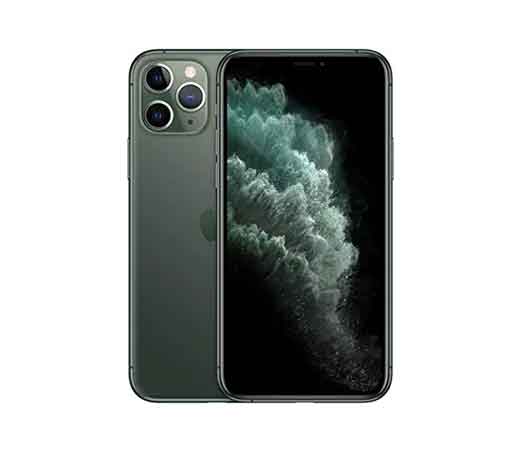 This phone plan ranges from $29.99 to $35.38 per month. It has a 6.5″ super retina XRD OLED display for immersive viewing. For security purposes, the unlock system is by use of facial Id for secure authentication and apple pay.
The camera system is just incredible, its tripled with 12MP ultra-wide, wide and telephoto cameras. besides, it has a very clear night mode that produces brilliant and blur-free 4k videos and photos. The battery is a fast charge with an inclusive of 18W adapter that ensures quick charging speed for a long-lasting power.
It has an IP68 water and dust resistant, it can thrive in water 4 meters deep up to 30 minutesIf you love gaming and constant peeping through your phone, then this is the right tool for you. Other features include wireless charging, A13 Bionic chip with 3rd generation neural engine and photo editing tool.
PROS
Brilliant display
Excellent A13 bionic performance
All-day battery life
Water and dustproof
Shoot amazing photos and videos
CONS
2. Samsung Galaxy A50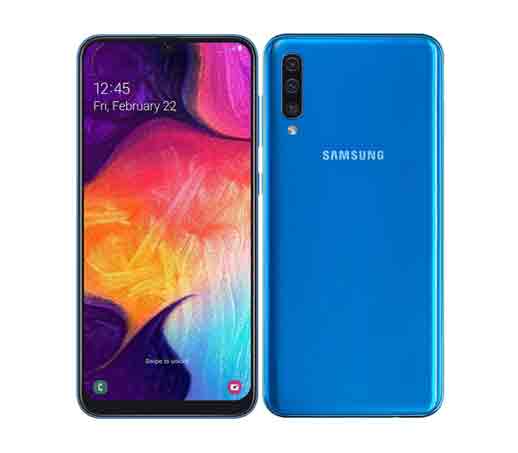 The Samsung Galaxy A50 is the perfect upgrade smartphone available at Verizon and the cheapest with $8.33 per month plan. The smartphone has an inbuilt memory of 64GB with an expansive memory of 512GB. Besides, the infinity 6.4″ super AMOLED edge to edge display enables you to broaden your viewing and gaming experience.
The device among is the Verizon compatible unlocked phones. The camera specification is 25 MP that enables you to shoot stunning photos and videos day and night under low light requirements, with the amazing multi-lens.
The battery power up quickly with fast charging and can last all day long. Besides, the slim design makes the phone comfortably fits into your pocket. However, unlocking the phone is very easy, with the help of in-display fingerprint you just touch the screen and it opens.
PROS
One-touch unlocks
Easily portable
All-day battery
Expandable memory
Cheap plan
CONS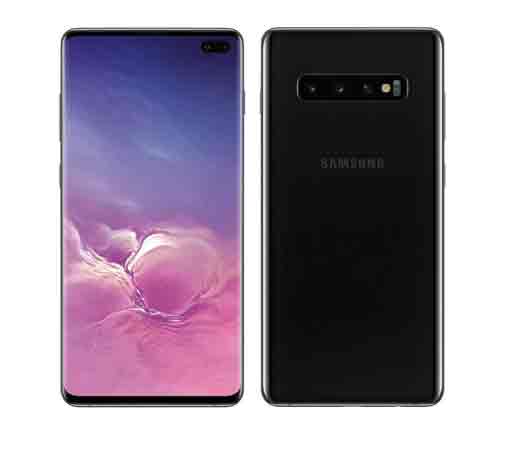 If you have been looking for an upgrade phone with better phone plans then look no further. This smartphone has a charge with a faster speed of 5G on existing LTE networks. Besides, the 6.1″ immersive display offers a clear and broad viewing with fine contrast.
This smartphone has a big memory capacity of 128GB hence storage of important files is greatly enhanced. You can also share power with friends using the wireless power share. The interesting feature about this device is how it uses artificial intelligence to control power usage.
Also, this smartphone has a powerful pro-grade camera with a 12MP rear camera and a 10MP front camera that captures brilliant beautiful photos and credible videos. The phone has an ultrasonic fingerprint ID that takes good care of security issues that protect the confidentiality of the files inside your phone. You can only unlock using your fingerprint ID with just the first touch.
PROS
Cinematic infinity display
Water and dust resistant
Pro-grade camera
Wireless power share
Ultrasonic fingerprint ID
CONS
Available as an upgrade only
4. Apple iPhone 6s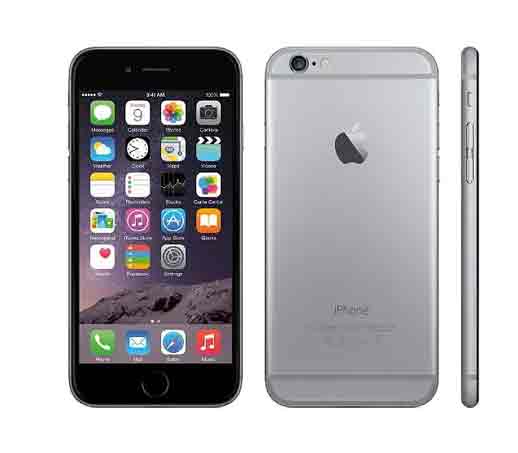 This is a wonderful product from Apple that is available at Verizon wireless and stocked by Walmart as a prepaid phone. The phone comes with 32GB internal memory for sufficient storage of documents and files for a lasting memory.
The phones come with advanced camera specs with 12MP that captures stunning and brilliant 4k videos. Besides, it allows you to capture a still photo and bring it to live with a simple press. The 5MP front camera brightens your smile with Retina flash.
The 4.7-inch display retina display enables you to see things as they are in a real sense with a broad view. Besides, the next-generation multi-touch senses on how hard you press the display. The smooth streamlined design is one of the features that will first catch your eye.
PROS
Fast processing speed
Quality camera
Well designed
3D touch
Clear display
CONS
5. Nokia 3v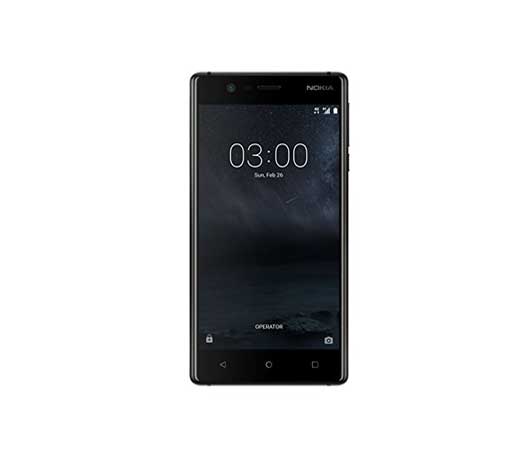 An efficient and elegant Verizon prepaid phone that is designed slim with an eye-catching high-gloss design. The display dimensions include a 2.5D glass display and 6.26″ HD with a complete selfie notch for a large viewing surface area.
The memory capacity is 16GB for storage of photos and videos. The camera takes decent pictures with the 13MP rear camera and the 5MP front camera.
If you have ever wished for a device with a high processing speed you got one here. Nokia 3V is fitted with a high performing Snapdragon 429 processor that delivers information faster. The 4000mAh battery capacity stores power for long and it can serve you for all day long uninterrupted.
PROS
Big memory capacity
Long-lasting battery
Fast processor
Infinite display
Pocket-friendly
CONS
6. LG Optimus Zone 4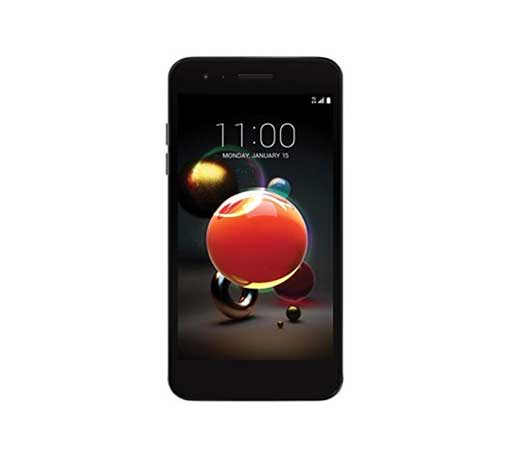 Enjoy flexible prepaid plans with LG ZONE 4 by offering you the freedom to pay for what you want, only when you need it. With this device, you are free from annual contracts, credit checks, and activation fees. There are great optional easy home interface plans like convenient and reliable Wi-Fi calling and HD voice.
The slim design comfortably fits in the hand. Besides the 1.4GHz quad-core processor provides a reliable and smooth performance. Besides, have a rich cinematic experience on a vivid 5″ HD display for an immersive end to end viewing.
Capture every treasured moment with an 8MP rear camera for stunning and beautiful photos and videos. The phone has an inbuilt memory of 16GB that provides a massive storage of important files. The battery is removable and long-lasting that takes you all day long.
PROS
Quality camera specs
Long-lasting battery
Good home plans
Large display
Stylish design
CONS
7. Motorola Moto G6 Play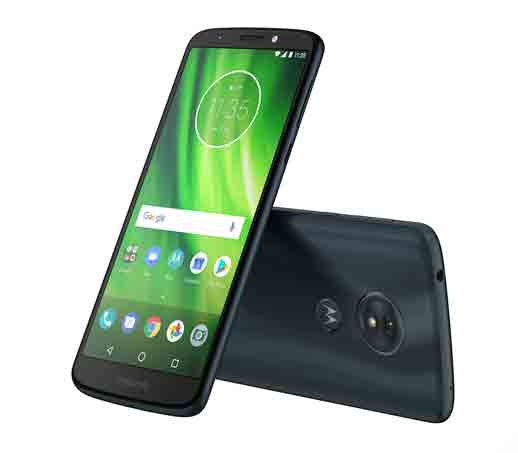 Motorola Moto G6 is packed with unbelievable features like an infinity 5.7HD+ end to end display for maximum vision display. The battery capacity is 4000mAh with fast charging and provides a long-lasting power of up to 36hours.
When we talk of the memory capacity, it's expandable up to 128GB. The internal storage is 32GB which provides massive storage for any kind of document. The phone is highly secured with a fingerprint reader that unlocks your phone with just one touch.
Also, the 1.4GHz quad-core processor provides fast speed you need in the general functioning of the device. The 13MP camera produces good quality photos with a focus. The included 10W adapter gives you hours of power in just a few minutes.
PROS
Fast performance
Secure fingerprint reader
Long battery hours
Expandable memory
It is cheap
CONS
Bottom line
You don't have to sign up for a postpaid plan to get the great deals in the Verizon lineup. There are still better affordable deals of Verizon prepaid phones available with are easy to buy with the Verizon cell phones for seniors. The phones don't require a contract and are ready to use and easy to dispose of without paying any necessary fees.