The Netgear Nighthawk M1 Review And Buying Guide
Nighthawk M1 is a mobile router developed by NETGEAR. It is the world's first commercial Gigabit LTE device to achieve maximum download speeds of 1 Gbps. Very few mobile routers as we speak today can reach the same connection speeds as this device can do. If you are planning to start a cyber cafe, then you should consider this device to connect as many computers as possible.
Apart from Netgear Nighthawk M1, there are other routers from NETGEAR which include Netgear Nighthawk R6700, Netgear Nighthawk R7000P, Netgear Nighthawk XR500, Netgear Orbi, and Netgear R6080 among others. For today, I am going to discuss the Nighthawk M1 and give you the guidelines on where to buy.
What are the features of Nighthawk M1?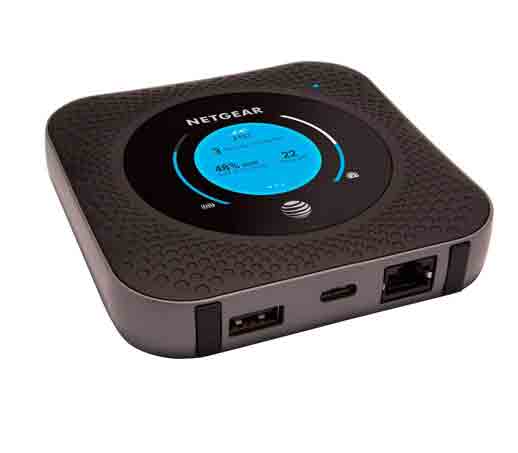 Nighthawk M1 is among the best WiFi hotspot devices which provide unlimited data to the connected devices. However, this depends on the data plan you have subscribed to. If you want a speed that will enable users to download large files such as movies, series, applications, and so on, then do not look for any other for today as the Nighthawk M1 will leave you sorted. To understand this machine clearly, let us look at the features that make this machine a choice for many.
PROS
Supports many users
High security
Supports all SIM cards
Durable battery
Media streaming
CONS
It is expensive
1)  4G LTE connection
This router uses 4G LTE connectivity. We all know that devices that use 4G networks have fast internet speeds. Now this machine will give you lighting connections that will ensure that you accomplish your tasks very fast. Your clients will always visit your cyber cafe if at all you have this machine connecting your computers to the internet service providers. Experience speeds of up to 1 Gbps and 150 Mbps uploads.
2) Supports many users
Connect up to 20 devices on the go! Are you shocked? Yes! That's the truth about this machine. If you have an office with many workers each having a computer, then nighthawk M1 will never let you down. Besides, the strength of connections remains strong even when the maximum number of users is connected.
If you subscribe to unlimited mobile hotspot plans from any carrier of your choice, then you will have a better chance to experience the maximum performance of this device.
3) Secure, private WiFi
Some routers are so bad that they can easily be accessed by unauthorized individuals. This is because they lack adequate security. This is not the case with Netgear Nighthawk M1. The machine is highly protected with a password. Only authorized people can access the internet connectivity of the device.
Also, you can have guest browsers whereby you can limit them up to a certain period after which you just kick them out. If you discover that someone is using your network unlawfully, you can easily block them. Never allow anyone to use your hard-earned data on their businesses.
Interestingly, the device supports content filtering. This ensures that you can have this device for your children at home to learn online. It will block all unnecessary content such as adult sexual content, unwanted teachings such as extremism, and any other. You only need to set it to reject such websites.
4) It is unlocked
This is very interesting. You can use the device with any service provider of your choice. There is nothing worse than having a locked device that can only work with specific devices. If the network is poor, you cannot change to another service provider as it is impossible.
In short, the device will accept all SIM cards. It will work better on AT&T and T-Mobile networks. You know why. If you have ever used or are using either AT&T, or T-Mobile, you can attest that the two service providers have strong network connectivity. But as I said, the choice of a service provider is yours. Even getting Verizon hotspot plans will also work for you.
5) Reduced interference
The reason why you experience network speed fluctuations is due to the interference that occurs while connected to a network. The atmosphere is full of radio frequencies that interrupt each other. Netgear Nighthawk M1 can resist such interferences to give you uninterrupted connections thus ensuring smooth operations.
All these capabilities are due to its 802.11ac and dual-band 2.4GHz/5GHz dual concurrent WiFi. The device also has WiFi/Ethernet offloading capabilities.
6) Media streaming
This is one of the most amazing features of this device. You can stream media from microSD, USB Type-C, or external hard drive to all connected devices. Is that not wonderful? That means you can easily present something to various people within your work environment without assembling them.
7) Easy to monitor
You can download the NETGEAR mobile app from either Google Play Store or Apple Store and control the device on your palm. That makes it easy to monitor data usage as well as manage device and network settings.
8) Strong battery
The router has a long-lasting battery that will ensure that you are connected all day long. This makes it a suitable machine to create a mobile hotspot for gaming so that your clients can enjoy all day long without interruptions. This also enables it to have the capability to charge smartphones and small portable USB devices since it has the JumpBoost feature.
The device is also available in other stores such as Walmart and  BestBuy. You can compare prices and see where to buy at a lower price.
Can I carry Netgear Nighthawk M1 to another country for network connections?
Yes, you can. As I mentioned earlier, the device accepts all kinds of SIM cards. If you travel to another country, you can buy a SIM card for a local carrier, subscribe to the necessary data plan, and start enjoying strong and fast internet connections.
Bottom line
Netgear Nighthawk M1 is one of the best mobile routers you can have today. Considering its ability to connect very many devices, the router is suitable for large organizations or home use. Also, the fact that you can use it with any network carrier makes it flexible. Above all, you can easily manage it using an app for better performance.