The Best Metro PCS Tablet Plans
Metro PCS, now Metrobyt-mobile is a leading service provider when it comes to offering affordable cell phone plans. Since their inception, they have become one of the largest mobile virtual network operators in the US due to their high excellent services. The Metro PCS tablet plans are among one of their most renowned products despite nearly being phased on after acquisition by T-Mobile.
Tablets are some of the most used gadgets after cell phones and computers. Most tablets allow the use of a sim card which creates a lot of efficiencies especially when you lack access to a WIFI network. Data only plans for tablets are seen to be very reliable and most of all affordable with plans starting as low as $10 per month. So, do you need a tablet plan? How can the tablet plan be convenient for you?
In this article, we take a deep dive into the Metro-pcs data-only plans for tablets. We will look at the phone plans, give an in-depth review, and hopefully, you will be able to find one that suits you. Let's get started!
What are the benefits of a Metro-PCS tablet plan?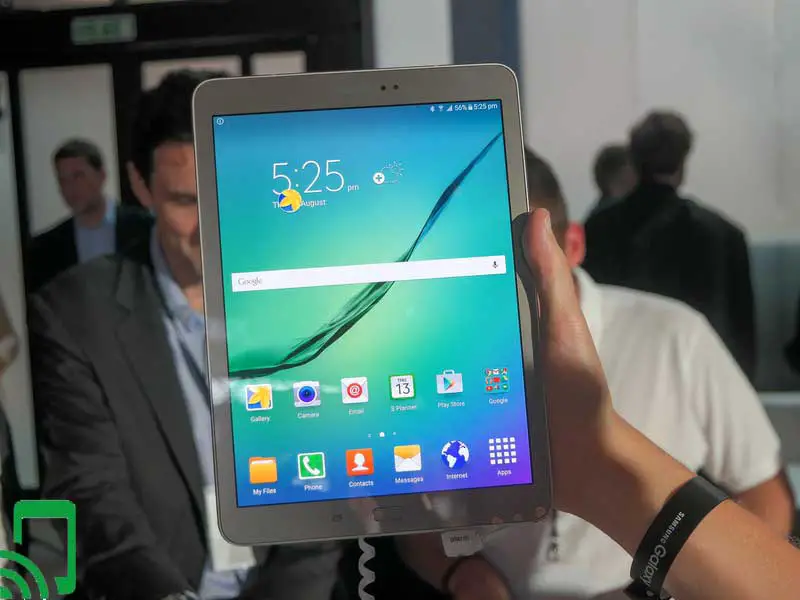 i) No contracts
The MetroPCS tablet plans have no contracts and you can cancel anytime. This means you never have to worry about things like early termination fees and any other con. Luckily, MetroPCS offers prepaid plans only so you are assured of no biasing on customer support and throttling during network congestion
ii) Affordability
The MetroPCS tablet plans are quite affordable. The plans start at $10 per month. You can also customize your plan by removing things you may not need like data and opt for talk and text only.
iii) Discounts and promotion
Whether you are a new or existing customer Metro PCS has deals for everyone. The metro Pcs deals for existing customers can be a great option since you can get discounts on the monthly plans and also accessories associated with the Tablet. The discounts come at designated times of the year and they may be personalized to suit your needs.
iv) Best network coverage
Metropcs gets network coverage from T-Mobile which offers nationwide coverage across the country. T-Mobile is working to introduce 5G and if you have 5G ready tablet, it would assure you of faster and better internet speeds.
v) Good customer support
Metro pcs offers dedicated customer support 24/7 via various platforms like talk, email, and through their social channels like Twitter. Feel free to contact them and they will respond on time.
Metro PCS upholds its authenticity with no hidden fees, especially when using credit card purchases on their plans.  Also, all the taxes and fees are included in the cost of the plan.
Does Metro-PCS offer nationwide coverage?
Yes, by using a MetroPCS tablet plan, you can travel anywhere in the US and never worry about the network being down.
Metro PCS uses T-Mobile's network which offers nationwide coverage. The only con you may face is throttling during network congestion if you live in a place that occupies amid T-Mobile users. Throttling is not common for areas with few Metro PCS users.
Can I get a free Metro PCS tablet plan?
No! However, there are some discounts and promotions which you can garner for being a consistent user on their networks. You can subscribe to their newsletter or follow their social channels to learn more about discounts and promotions.
If you need a free tablet plan, then some designated lifeline providers offer free government phone plans that can work on a tablet. To learn more, visit the lifeline service center near you.
Is my tablet compatible with Metro PCS?
Some devices may not be compatible with Metro PCS and this can be quite disappointing if you have begun the registration process. To avoid such issues, you can check if you have a Metro PCS compatible tablet through their IMEI checker.
The same process applies if you are looking to check if you have a Metro PCS compatible phone. If your device is compatible, you will be redirected to a signup page in which you will complete the process and get started with a Metro PCS tablet plan.
Does MetroPCS offer free tablets?
No. They however sell tablets on their portfolio. You can find devices like the Alcatel Joy Tab that comes with great features like long battery life, full HD display, and google lens services.
You can also bring your Tablet to their network but it is subjected to be tested for compatibility via the IMEI checker as mentioned earlier. MetroPCS Free Phone Upgrade can be a great option if you are an existing customer at Metro PCS and are looking to upgrade your device.
What is the best MetroPCS Tablet plans?
The tablet plans at Metro PCS come in two varieties and they are based on the Alcatel Joy Tab. However, you can always choose among their other cellular plans which will also work with the tablet. To get started, let's dive into the metro tablet plans:
1) Tablet plans
$10 plan- For $10 per month you get unlimited data and 1 GB of data clocking at 4 G internet speeds
$15 plan- The $15 plan offers 480p (SD quality) video streaming and unlimited data.
$20 plan- This plan offers unlimited data and 3 GB of high-speed 4G data.
$30 plan- This plan offers unlimited data and HD video streaming if you use the Alcatel Joy Tab.
Note: The costs of the plans mentioned above are subjected to change with time.
Check out MetroPCS Tablet Plans 
2) Cell phone plan
Metro PCS offers cell phone plans that can work with any tablet aside from the recommended one. You can use these plans if you have a tablet from other brands like Apple, Samsung and so much more.
1.  $40 plan
This plan offers 10 GB high-speed internet. It also offers unlimited talk and text. You also get unlimited music streaming from 40+ Apps without using your data. Sadly, the plan does not come with Hotspot. Adding additional lines can save you $10 on each additional line. You can have a maximum of 5 lines at $160/mo. No contracts are tied to this plan
2. $50 plan
If you are looking for unlimited high-speed data, this is the best option for you. You get 5 GB of hotspot data and 100 GB of Google One. You can also save up to $20 on each additional line. The user can have a maximum of 5 lines $170. 4 lines cost $140 and 3 lines costs $110.
3. $60 plan
This plan comes to offers unlimited talk and text and high-speed data. You also get 15 GB of mobile hotspot data. Google One 100 GB is also available and you get automatic backups. Amazon Prime is also available and you get endless entertainment ad-free shipping. Currently, this plan comes at a great discount of 5 lines for $120 only. 2 lines will cost $90/month, 3 lines cost $120, and 4 lines cost $150.
Check out Metro PCS cell phone plans
3) One-Line Unlimited
The One line unlimited plan offers unlimited talk, text, and data. You also get 5G access if your tablet can work on 5G. The plan applies to new users who switch their tablets to Metro by the T-Mobile network.  The plan costs $40/month and there are no extra fees or hidden charges when you switch to their network.
How to sign up for metro pcs tablet plans?
Getting started with the Metro PCS tablet plan is a short process. Luckily, most of the application is done online eliminating the need to wait in line at the retail store near you. To get started, follow the guidelines below:
Step 1: Check tablet compatibility
To know if your tablet is compatible, you will need to use the IMEI checker on their website. If the device is compatible you will be required to set-up a Metro pcs account
Step 2: Choose a tablet plan
This process is simple and all you need to choose is the cell phone plan that suits your budget and anything you like in particular. Once you have chosen your plan, choose the number of sim cards you ant then check out.
Step 3: Setting up your device
Activation of your sim cards is a very smooth process. Simply dial 1-888-8Metro8 (1-888-863-8768) and follow the instructions to activate the sim card and tweak it to your preference. The activation process takes only 10 minutes.
The steps mentioned above are a simple way to activate your tablet on Metro PCS. Feel free to contact them if you have any issues regarding the activation process.
Pros and cons of MetroPCS Tablet plans
PROS
Affordable
Friendly customer support
Reliable network coverage
5G is accessible
CONS
Throttling can be quite disappointing
Bottom line
Metro PCS tablet plan is a great option to save up some money on tablet plans. No contracts, affordability, and stable network connectivity are just among the great perks you will be getting when joining the network. So, to get started visit their website and navigate to the tablets plan and you will be good to go!