The Total Wireless Phone Plans in 2021
Cheap plans and reliable network coverage are the common perks people look out for when choosing a service provider. Total wireless seems to have it all with regards to their affordable plans, reliable nationwide coverage offered by Verizon wireless, and not forgetting a wide range of phones that are compatible with their networks.
With a total wireless phone plan, you are assured of saving quite a big percentage of what you would pay for a plan on a standard service provider. Cheap phone plans have become quite common but there are a few cons that come along with them. Some plans have extra hidden fees, poor customer services, unreliable network coverage, and many other cons.
With total wireless, you will never experience such and you also have a community forum to discuss any issues regarding their services. This article aims to discuss why you should choose total wireless, the total wireless compatible phones, total wireless phone plans, and much more. Read ahead for exiting information.
Total wireless phone plans: All you need to know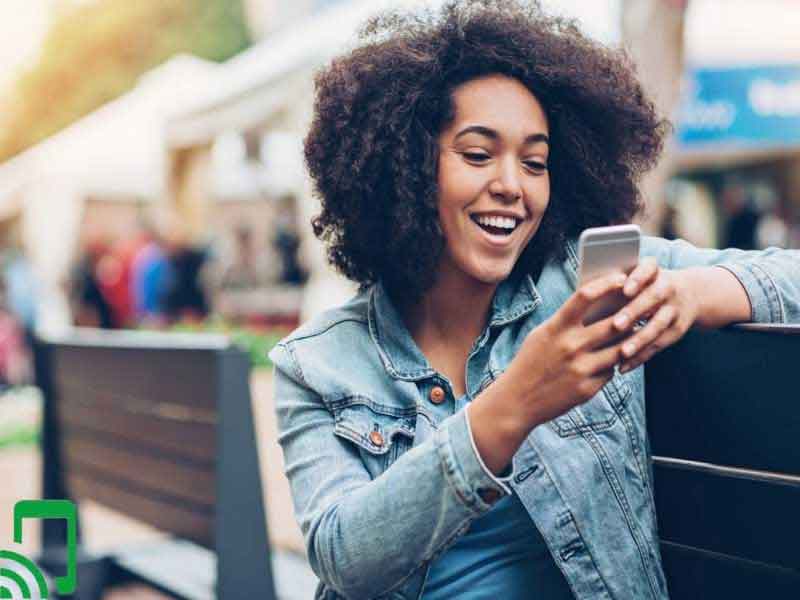 Total Wireless offers several categories of phone plans. Before you choose one, consider:
Learning more about the costs, fees, and discount available
Check customer reviews to understand whether the plan can work for you
Plan your budget to ensure effective payment of the phone plan.
The categories of total wireless phone plans are:
1) Emergency
An emergency connect plan is a good plan if you want to get a phone for your 5-year old kid. The plan is good in that:
You get professional GPS monitoring
No contracts
The plan goes for $15 per month but you can buy with 1500 reward points.
2) Individual phone plans
All the individual phone plans have some things in common which is:
Unlimited talk and text
Discounts on auto-refill
You can buy the plan with your reward points
Pricing does not include taxes and fees
The individual plans include:
i) $25/month
1GB of data per month for 1 line after which speeds are lowered to 2G. 55 discounts on autofill and you can pay with 2500 reward points. You can also get 25 reward points when you buy this plan on a credit card.
ii) $35/month
This plan offers unlimited internet with 5GB at high speed after which you get 2G connectivity. You also get an unlimited mobile hotspot. The plan costs $33.20 on autopay and you can get it with 3500 reward points.
iii) $50/month
$50 per month plan costs $47.50 with autopay. You get 25 GB of data and up to 10 GB of mobile hotspot at high speed after which your net is reduced to 2G. The plan can also be bought with 5000 points.
iv) $90/month
This plan offers 5 GB for the first 30 days after which connectivity is reduced to 2G.  You also have the option to add more data with the add-ons option. Sadly there is no discount on autopay but you can buy it with 9000 rewards.
3) Family plans
The family plans are divided into 3 categories and all the plans include nationwide unlimited talk and text:
i) $30/line/month
This plan offers you 30 GB of shared data after which speeds are slowed to 2G. You also get discounts of 5% with autopay. You can have a maximum of 2 lines and it costs 6000 reward points.
ii) $28.33/line/month
This plan costs $85 for 3 lines and you get a discount of $5 with autopay. It comes with 60 GB shared data and each line gets 10 GB of mobile hotspot. Once the data is depleted, speeds are reduced to 2G.
iii) $25/line/month
It offers 100 GB shared data and each line gets 10 GB mobile hotspot. With an autopay discount, you pay $95 for four lines. The plan can be bought with 10,000 reward points.
Why choose total wireless?
Total Wireless has a wide range of perks compared to several mobile virtual network operators in the market. They are known to be good at:
i) Network coverage
Total wireless uses Verizon's cell phone towers to offer network services since they are an MVNO. Verizon wireless network covers around 99.9% of the US and only some rural parts are not covered perfectly. So, with Total wireless, you will never get dropped calls or slow internet
ii) Good customer services
Customer service at Total wireless seems to be great according to most reviews. The customer care agents are proficient in English and Espanol. Their platforms are easy to use and they have a fast response customer care contact through SMS.
iii) No contracts
Despite no contract plans lacking great perks like phone insurance, it is still a good option to save money. The total wireless cell phone plans can save you up to $1200 per year when compared to the same plans offered by a standard service provider when in a contract
iv) Phone compatibility
Total Wireless has a wide range of phone compatibility in both 4G and 3G under CDMA network technology. This makes it easy to bring your device to their network and you can easily switch service providers.
v) Affordability
This is the greatest perk of all and what most people look out for when switching service providers. Affordability is on top of their wall of fame plus you never have to worry about any price fluctuation on cell phone plans.
Can you port your old number to total wireless?
Porting your number to Total wireless is very simple. Here are some steps to follow for effective porting:
Step 1: Bring your own device/ Buy a new phone
You can choose between bringing your own phone or buying a new total wireless compatible phone from their website. If you opt for BYOP, the phone should work with CDMA network technology.
Step 3: Buy a 30-day plans
The next step is to buy a 30-day plan. Total Wireless offers a variety of cheap phone plans with unlimited everything which we will later demystify in the article.
Step 4: Activate and port
Once you have the plan and phone, the last thing is to activate the device. Total wireless phone activation is very simple. You have to choose between whether your device is under BYOP or you got it from the total wireless store. Once that is done, you will be directed to a page where you will find all the info needed to port your phone number.
Which phones are compatible with total wireless?
Total wireless supports both Android and iOS devices. If you plan to bring your phone, make sure it can work in 4G and GSM network technology. Verizon switched to GSM in January 2020 and soon all the CDMA types of phones will not be compatible.
Luckily, most modern phones are made to work under GSM and some both GSM and CDMA so you get a variety of compatible phones to bring to their network.
If your phone does not work on their network technology, Total wireless offers some great unlocked cell phone deals on their retail and online store. Some of the brands include Samsung, Nokia, Motorola, and iPhones. Visit their retail store near you or you can buy them from their online store.
Does total wireless offer nationwide coverage?
Yes! Total Wireless offers network converge under Verizon wireless. With Verizon wireless, you are sure of stable signals and you won't need a portable cell phone signal booster in case you travel a lot except for some rural areas.
Total wireless assures its customers of minimal dropped calls and faster internet unless during network congestion in which throttling may occur. If you experience any network issues, be sure to contact Total wireless and they will be able to assist in advocating for better coverage in your area.
How to earn Total wireless rewards?
Total wireless offers a reward program that seems to be very transparent and effective. All you have to do is sign up with your number on rewards. Total Wireless and you will start earning bonuses and reward points each month. The rewards can save you up to $100 per month since you are able to get discounts in local stores, entertainment platforms, and more.
You can also earn points when you make a purchase via credit card and when you refer friends to Total wireless. The points can be redeemed to pay for your mobile phone plan and other services. You can always visit their website to learn more about the reward program!
Bottom Line
From this article you can agree that total wireless offers the best prepaid wireless plans. Despite them not including the fees and taxes on the pricing, it is still a good option to save on money when it comes to communication.
Total wireless allows bringing your own device and also porting your number. They also sell phones at affordable prices and with time they may launch the free cell phone with no money down no credit checks.