The 7 Best Metro PCS Phones Under $100
Metro PCS is now the Metro by T-Mobile. You can simply call it Metro. It is an American company that provides cellular services to American citizens. T-Mobile owns the company since 2013 when Metro PCS merged with T-Mobile USA. Before then, it operated as the fifth-largest company in the USA on GSM networks. You can get good Metro PCS phones under $100 at their outlets located countrywide.
Metro PCS is a brand rather than a self-contained company. Initially, it operated as the fifth mobile company in the USA but since the merging, the company relies on the T-Mobile network to deliver services to its customers. Most importantly, the Metro PCS customers enjoy 4G LTE network connection which is as fast as that of T-Mobile which has a speedy internet connection for efficient web browsing.
Since merging with T-Mobile, Metro PCS has been doing intensive campaigns to sensitive potential customers of their services. They involved people like Giannis Antetokounmpo a basketball star. For instance, the company was having 39 kinds of smartphones and four different types of data plans as of March 2019. However, they allow Metro PCS to bring your own phone so long as it is compatible with their networks.
What Plans Can I Get at Metro PCS?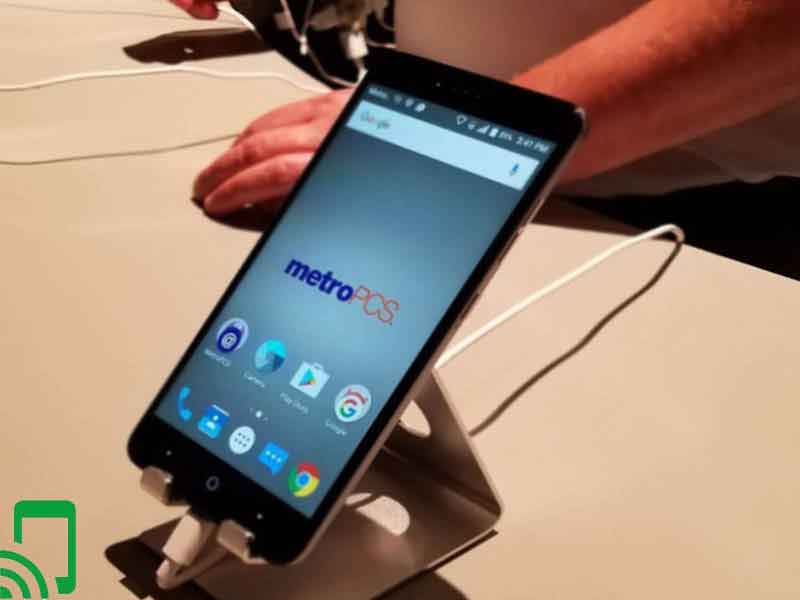 There are several plans you can get from the company. For instance, you can get data, texts and voice minutes depending on the plan you choose. For a $30 plan, you can get 2GB data to use for internet connection. Moreover, you can get 10 GB data at $40 which includes unlimited music sreaming from particular websites. The plan lacks a hotspot.
With $50, you get unlimited 5GB hotspot data plus  normal offers. The $60 gives you 15 GB hotspot data plus Amazon Prime. Other benefits include family lines with up to five lines and up to $30 discount on an additional line. Beneficiaries only need to have Metro PCs Compatible phones with them
Again, some citizens may not have the ability to afford the basic plans by themselves. The government chips in through the Lifeline Program to help. Through the program, Metro PCS has Metro PCS phones and plans for low-income families. You must be in the register of those in the Lifeline program to benefit.
Existing customers benefit from the Metro PCS free phone upgrade. At Metro PCS, new customers are enrolling every now and then. Do you want to enroll with Metro PCS and you are wondering what phones will work with Metro PCS? You should worry less as I am going to discuss several compatible phones shortly in this article.
Which are The Metro PCS Phones Under $100?
There are many cheap phones that are compatible with Metro PCS. However, I have selected seven best phones for you. They include the following.
1. UMIDIGI A3 Budget Unlocked Phone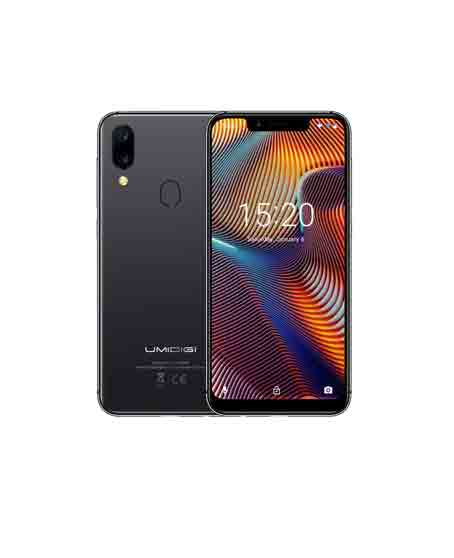 It works on Android 9.0 which has the latest applications. It helps you to perform tasks fast since it has a powerful processor. Again, it has a 5.5″ screen that helps you to view videos and photos easily. Also, view documents on the screen.
In addition, the phone has 16GB internal storage space that helps you save many documents at ago. You can create several folders and save photos, music, and videos among other items. Moreover, it has 2GB RAM.
Interestingly, it has triple Slot, 2 Nano SIMs and a micro-SD. Insert SIM cards from two different carriers and enjoy diverse cellular plans.Again, take photos with the high-resolution 12MP rear and 5MP front cameras. It has a 3300mAh battery.
PROS
It has a 3300mAh battery
Dual SIM cards
Has 2GB RAM
16 GB ROM
Android 9 OS
CONS
A bit costly
2. BLU Vivo XL4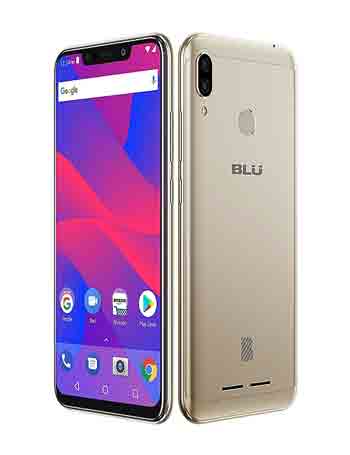 The phone has a 6.2″ HD screen display which can help you in watching movies and photographs. Again, read documents comfortably on the screen without struggling. The screen is suitable for games as well.
Moreover, the phone has 32GB of internal storage memory. Just save as many files as you wish. These include movies and pictures as well as games and documents. Again, it has a 3 GB RAM that ensures the smooth functioning of the phone.
In addition, it has a 4000mAh battery that has a quick charge feature. When full, it can take you the whole day with non-stop browsing and photography. It has a 13MP rear and 2MP front cameras for quality pictures and videos.
Read our related article on the Most Powerful Blu Phone. Here are the top Blu phones that offer the best power!
PROS
4000 mAh battery
Dual cameras of 13 MP and 2MP
Has 32 GB ROM
Has 3 GB RAM
6.2-inch screen
CONS
Low resolution front camera
3. Ulefone Note 7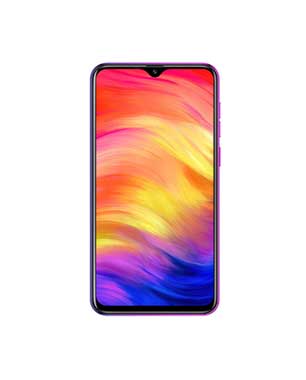 The phone has a triple rear camera. You can choose whichever you want to use depending on your preference. High-resolution cameras produce quality photos that occupy large space as compared to low-resolution cameras.
The phone is 3G unlocked to all compatible networks. It helps you to use different service providers thus benefiting from different offers by different companies. A locked phone allows you to use only one carrier.
The device has a 6.1" screen that is suitable for picture viewing as well as videos. It helps you to even enjoy internet television since the images are large. The phone has dual SIM card slots. Again, it has a 3500mAh battery that can take you the whole day while operating it. Again, it has a face unlock.
PROS
Has face unlock
6.1-inch screen
3500 mAh battery
Unlocked to network
Dual SIM
CONS
It is expensive
4. LG Phoenix 3 M150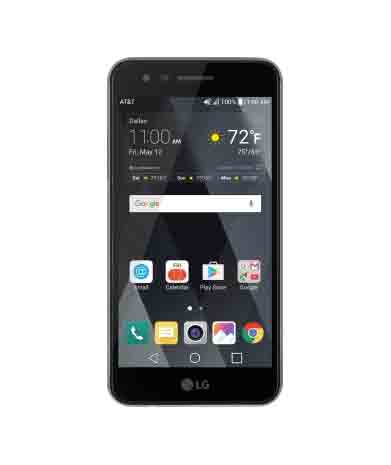 The phone has a 16GB internal storage space that helps you to save thousands of files to view later when not in a hurry. Again, it has a 1.5GB RAM that ensures that the phone runs smoothly without jamming.
The 5″ Full HD display is suitable for movies watching as well as photo viewing. Enjoy every moment on this screen as ithas clear display. Again, the screen is good for document viewing.
The phone has a dual camera. Take selfies and do live video chat using the front camera. Again, it has a 2500 mAh battery that can take you several hours. Moreover, it operates on Android 7.0 Nougat on a 4G network. The phone is open to all networks.
PROS
16 GB internal memory
1.5 GB RAM
Dual camera
Large 5 inchscreen
4 G Connectivity
CONS
Battery not durable
5. Black view BV5500 GSM IP68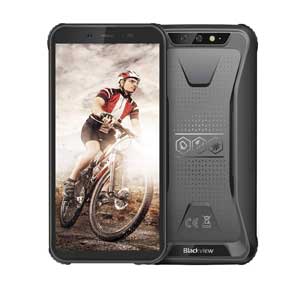 The phone is waterproof. It is very much efficient because In case it falls in the water, it cannot get damaged easily. However, if it stays submerged in water for more than 30 minutes, then you just forget about it.
It works o Android 8.1 with the latest features to enable smooth functioning of the device. In fact, it is one of the best devices since tasks succeed in lighting speeds. Again, it has dual SIM card slots.
The phone has a 5.5inches screen that helps you to view movies with great precision and clarity. Moreover, see your favorite photos with clarity. The RAM is 2GB while the ROM is 16GB. It has a 4400mAh battery and a facial unlock feature.
PROS
Facial ID
Large 4000 mAh battery
16 GB ROM
3 GB RAM
It is Waterproof
CONS
Design not attractive
6. HTC 10 EVO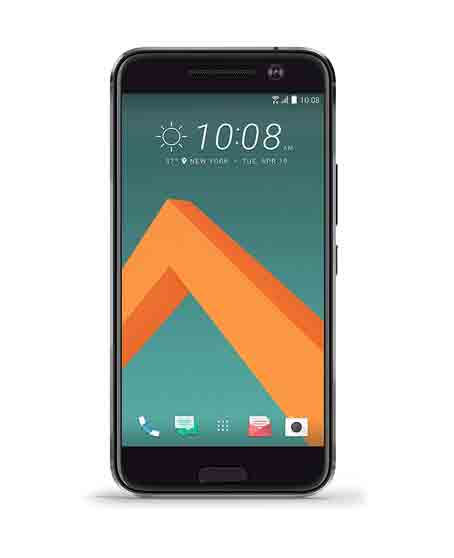 The device has a 5.5-inch super LCD capacitive touchscreen with1440 x 2560 pixels display. It is very effective for movie viewing. Again, you can type your documents on the screen using word app. The screen is a corning Gorilla Glass 5 which is IP57 certified.
The phone is water and dust resistant. The ability to resist water and dust damage makes it suitable in different environments thus making it durable. It operates on Android OS with a Qualcomm Snapdragon 810, Octa-Core (4×1.5 GHz & 4×2.0 GHz) processor.
Moreover, it has a 16MP camera with f/2.0, OIS, face detection, Autofocus rear camera and 8MP f/2.4 front camera all with 1080p and auto-HDR. The internal memory is 32GB suitable for many items storage. The RAM is 3GB.
PROS
Large internal storage
Have High-resolution cameras
Has 5.5-inch screen
Large RAM
Easy to operate
CONS
It is costly
7. LG G Vista 2 H740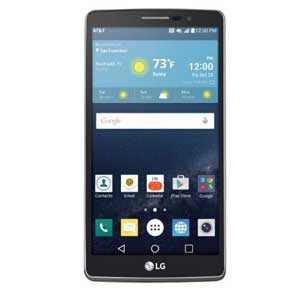 The phone comes with 16GB internal storage. You can save a lot of files for future reference. Simply create folders and save videos, music, documents, and photos as well as games. In addition, it has a 2GB RAM for the smooth functioning of the device.
Again, the 5.7″ full HD display screen is all that you need for your easy viewing of photos, videos, and photographs. Moreover, the large screen gives you humble time to edit documents as well as playing games.
In addition, it has a 13MP camera that gives you great happiness when taking photos. Take photos during important times and view them in the future. Again, the 3000 mAh battery can take you the whole day. The phone has a stylus pen.
PROS
Stylus Pen
Durable battery
13 MP cameras
Has 5.7-inch screen
2GB RAM
CONS
It is expensive
Bottom Line
The truth remains that despite the merging of Metro PCS with T-Mobile, the company still provides outstanding services to its customers across the United States of America. For instance, its participation in the government Lifeline program has seen improvements in people's lives across the US.
Low-income families can now benefit from the affordable plans subsidized by the government. At least one can save $10 per month. The company also benefits from the good profits out of the service.