The 10 Best Cell Phone Plans And Comparison Chart
The best plan for you comprises a balance of features and coverage. There are four major carriers proving cell phone plans including Verizon, AT&T, T-Mobile, and Sprint. However, there are smaller carriers referred to as MNVOS, that operate under the big four providers that make the market competitive. The cell phone plans comparison chart compares different plans from various carriers and includes information about which features each plan support, plus the pricing.
Moreover, the best services and speeds get reserved for the major providers, but the Mobile Virtual Network Operator (MVNOs) at times packs the best deals with cheap plans with others providing free cell phone plans. Besides, the best carrier is a personal choice as some focuses on price, others on coverage so your needs and preferences determine what carrier and plan best suits you.
Most importantly, choosing the best plans can be confusing as there are so many plans offered by various wireless providers. What you need to consider is the value for your money, coverage, and network, plus the flexibility of switching plans. If you want to get a new plan alongside a new device, you can get cell phone plans with free phones from some providers, On the other hand, some carriers allow you to bring your phone, while others require you to buy a new phone.
How Do You Choose The Best Cell Phone Plan?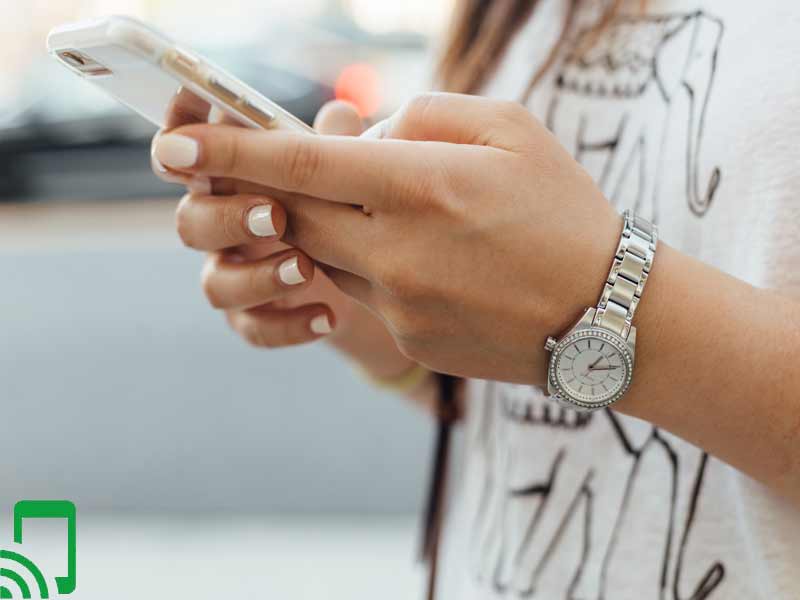 Let's have a deeper look into the essential top factors to consider when selecting the best cell phone plan that matches your needs.
i) How much data do you need?
Unlimited plans bar overage charges, but you may consume less data if you have a Wi-Fi connection at home and work. Hence, plans that pack a fixed amount of data can end up being much cheaper.
ii) Which network is best?
For every wireless provider, there is a coverage map on their website. So, if you love your primary carriers such as Verizon, AT&T, and T-Mobile, considers a low-cost carrier that operates on your existing provider's network towers.
iii) Single line or family plan?
If you are looking for more than an individual line, the best cell phone family plans are available. You'll pay a cheaper price per line if you add two, three, four, or even more lines to your account.
iv) Prepaid or postpaid?
Prepaid service enables you to pay for the plan you want in advance with no credit checks or contract involved. On the other hand, postpaid service allows you to pay for the package you consume at the end of your billing cycle. So, you can make your decision based on the two services.
What Are The 10 Best Cell Phone Plans And Providers?
1) Verizon
Verizon is the largest U.S. cellular network and provides an expansive number of cell phone plans at various prices. The best Verizon prepaid plans include:
i) Verizon Do More Unlimited data plan
This data features unlimited text and talk to and from Canada/ Mexico. Also, it packs unlimited data, but users of more than 50GB may experience slowed data speeds. Additionally, it supports 480p DVD Video Streaming on 4G LTE, 15GB Mobile Hotspot at 4G LTE speeds, 6 months of Disney+ included, and includes 6 Months of Apple Music + 600GB cloud storage
ii) Verizon Prepaid Family Plan: $120/month
This is unlimited family line that goes for $240 for four lines on America's best network. This plan costs $40 more a month than the superior postpaid Beyond Unlimited plan, but it doesn't need the $120 upfront. Also, included is unlimited calling to Mexico and Canada. You can also tether using your Verizon phone for a mobile hotspot on the plan, with 600kbps speeds.
2) T-Mobile
Mobile phone plans provide three types of data including Prepaid, Postpaid, and Pay as you go plans. In this article, we'll highlight the best T-Mobile plans that include;
i) T-Mobile Magenta Plus for $85/month unlimited plan
This plan includes a 20GB of 4G LTE hotspot data allowance, unlimited HD video, faster data speeds abroad within 210+ countries, and unlimited in-flight WiFi on Gogo-enabled flights. Note that T-Mobile's pricing is inclusive of all taxes and fees.
ii) T-Mobile Simply Prepaid Unlimited Plus for $60/month
If you are looking for a cheap unlimited phone plan with no credit check, T-Mobile's Simply Prepaid Unlimited Plus plan is a suitable option to consider. It comprises unlimited text, talk, and data aboard T-Mobile's stellar 4G LTE network. Plus it packs the same 50GB data deprioritization threshold that the other unlimited plans offer.
3) AT&T
AT&T is one of the major wireless carriers in the U.S., providing numerous cell phone plans backed by great coverage. The best AT&T plans include:
i) AT&T Unlimited Elite for $85/month
Unlimited Elite is the most expensive and AT&T best unlimited plan. For $85per month you have a 4G LTE data speed, with access to 5G on eligible phones, a 30GB mobile hotspot, a high 100GB data deprioritization threshold, HD video streaming, and a free HBO subscription. If you depend on your smartphone most, this is the plan you should consider.
ii) AT&T Unlimited Extra Family Plan for $160 – 4 lines
AT&T's $75 per month Unlimited Extra plan is a great value that features an unlimited data plan, unlimited talk, and text, high-speed data for continuous video streaming, international privileges. This plan also has a generous 15GB mobile hotspot allowance, plus a high 50GB data deprioritization threshold.
4) Sprint
Recently, Sprint got acquired by T-Mobile; hence, new customers can find their Sprint cell phone plans on the said major network. However, existing customers can get to enjoy the following data.
i) Sprint Unlimited Plus
If you need an excellent overall unlimited data plan full of adorable features that are competitively priced, Unlimited Plus should be your bet. For only $70 per month, you have unlimited texting, voice minutes, and data, plus 50GB mobile hotspot allowance and HD streaming. Besides, you get unlimited talk, text, and 10GB of 4G LTE data in Mexico and Canada, inclusive of free Hulu and Tidal subscriptions.
ii) Sprint Unlimited Premium
Sprint's Unlimited Premium costs $80 per month and includes a 100GB hotspot allowance, plus all the other features included in the Sprint unlimited plus. The plan also comprises an Amazon Prime membership, Uber credits, and other sweet perks.
5) MetroPCS
Metro by T-Mobile previously, known as MetroPCS packs phone plans featuring unlimited talk, and text, plus data options that match your needs. Metro all-in pricing is inclusive of taxes and fees. The pick includes the best-unlimited talk and text, unlimited data, and family plans from MetroPCS.
i) $40 per month 10GB plan—Best for unlimited talk and text
For just $40/month, you can unlimitedly talk and text, and still benefit from a generous data allotment of 10GB. And unlike some prepaid carriers, this carrier equips their limited data plans with perks and extras, such as data-free streaming services.
ii) $60 per month Unlimited plan—Best for unlimited data
Metro's $60 per month Unlimited plan features a generous hotspot allowance and subscriptions. However, Metro's unlimited plans have a high deprioritization threshold, meaning the amount of data you have to use in a month before your data get potentially slowed.
iii) $60 Unlimited family plan for $120/month for four lines—Best for multiple lines
The above plan features a big hotspot allowance, unlimited data, premium services, unfettered 4G LTE aboard T-Mobile's solid network.
6) Cricket Wireless
Cricket Wireless is a prepaid carrier owned by AT&T and operates on its 4G LTE network. Interestingly, Cricket Wireless has no contract cell phone plans, and all taxes and fees are inclusive in the plan cost upfront. The cell phone plans include:
i) Best Cricket Unlimited More Data Plan
The More Unlimited plan features the fastest 4G LTE speeds, a 15GB hotspot, and unlimited calling to and from Mexico and Canada. You can also connect your hotspot with up to 6 other devices, and receive domestic and international texting to 37 countries. However, video streaming using this plan is limited to 1.5Mbps at SD quality.
ii) Best Cricket Family Plan Core Unlimited Plan (Multi-Line)
The Core Unlimited Cricket plan allows for up to 5 lines on a single account, with an attached discount for each line you add. This plan mirrors the Boost, and Metro's family plan costs at $100/month. But, Cricket limits data speeds to 3 Mbps, with the broad network coverage. Included also is unlimited calling to and from Mexico and Canada.
7) Boost Mobile
Boost Mobile is a prepaid MVNO that operates on Sprint's network. Fortunately, Boost Mobile's phone plans comprise of affordable prices, amazing features with hotspot allowances, and international benefit. The best Boost Mobile plans include:
i) Boost Mobile Unlimited GIGS
Boost Mobile's Unlimited GIGS plan offers one of the affordable options for just $50 per month. The features include unlimited everything and a high data deprioritization threshold. On the other hand, there's no hotspot or HD streaming, but it does support six months of TIDAL music streaming service.
ii) Boost Mobile Unlimited Plus
If you want more features in your unlimited plan, consider Boost's Unlimited Plus. At just $60 per month, Unlimited Plus packs unlimited HD streaming and an enormous 30GB hotspot allowance.
8) Straight Talk
Straight Talk is a mobile virtual network operator that operates on Verizon, AT&T, Sprint, and T-Mobile's wireless networks. The MNVO prepaid plans are inexpensively priced and run on a reliable network. The best Straight Talk plans that include;
i) Straight Talk Unlimited Plan with 3GB for $34/month
If you use the phone for primarily talking and texting, and you are a light data user, this Straight Talk plan may be your perfect match. The Unlimited Plan with 3GB provides you unlimited national minutes and messaging along with a 3GB data allotment for just $34 per month.
ii) Straight Talk Ultimate Unlimited Data Plan for $50/month
Straight Talk's ultimate plan at only $50/month gives an unlimited talk, text, and 4G LTE data, with a high 60GB data deprioritization threshold. Also, the plan features 10GB of hotspot data for a great value.
9) Qlink Wireless
Qlink wireless is a lifeline service provider that offer free government phone plus unlimited talk, text, and 3GB data for free, making it the most favorite option among low-income individuals and families. The Qlink wireless plans include;
i) QLink Wireless $0 lifeline plan
This plan is only for eligible lifeline customers, offering 3GB premium data every month, with unlimited minutes and text for free service for life. Also, it includes 3-way calling, call waiting, voicemail, and picture messaging
ii) Qlink Wireless $30 Data only plan
This plan offers high-speed unlimited data. However, there are other low-cost plans available with limited data, talk, and text.
iii) QLink Wireless $30 Unlimited bundle
Included in this plan are unlimited talk, text, and data with free international calling.
10) H2O Wireless
H2O is an MVNO providing prepaid AT&T based phone plans. However, the only select H2O Wireless plans include data used as a mobile hotspot. This plan is ideal for heavy data users and for those who utilize mobile data at home rather than a home internet plan. However, H20 Wireless has two smartphone plans with unlimited data, but with caps on high-speed data consumption. The plans include;
i) 15GB at 4G LTE, then unlimited up to 2G for $40
Nationwide GSM 4G LTE network
Unlimited Talk to 70+ countries
Unlimited Mobile Calls to Mexico
DVD-quality video streaming (480p)
ii) 24GB at 4G LTE, then unlimited up to 2G for $50
Unlimited Talk to 70+ countries
Unlimited Mobile Calls to Mexico
DVD-quality video streaming (480p)
iii) 30GB at 4G LTE, then unlimited up to 2G, with a full mobile hotspot of 30GB for $60
Unlimited talk to 70+ countries
Unlimited Mobile Calls to Pakistan
DVD-quality video streaming (480p)
Mobile Hotspot included
Bottom line
When it comes to finding the best cell phone plan, it can be challenging knowing where to start. Several questions may linger on your mind like; who has the best cell phone plan deals? How do you choose cell phone data to suit your needs?
And many more similar questions. Luckily, all these questions get well answered, and a summary of the best plans researched in detail. With the above information, you will get the right plan for you.