Over the past two decades, we have seen an enormous rise in the number of MVNOs across the US. These MVNOs have enabled millions of Americans to access affordable plans with no contracts and other great perks. Despite their success, there are also some service providers that have risen to rip off people with extra, hidden fees and taxes. This brings us to the big question on h2o wireless plans as to whether it is a reliable service provider or just here rip you off? Let's find out
H2O was launched in 2005 and it is an MVNO that offers its services under AT&T mobile. It is a brand under the renowned Locus telecommunication which is known for offering POS, long-distance, and wireless carrier services. Since H2o's existence, the company has been serving millions of customers with their cheap phone plans with unlimited everything plus many other great deals. Despite claims of poor coverage in rural areas through their 4G LTE network under AT&t, H2O wireless is a good option if you are looking to save big time.
This article will demystify what H2O wireless is all about in terms of their plans, the H2O wireless compatible phones, which areas they cover, whether you can bring your own device, and most importantly why you should join their network. Read below to learn more!
H2O wireless phone plans- All you need to know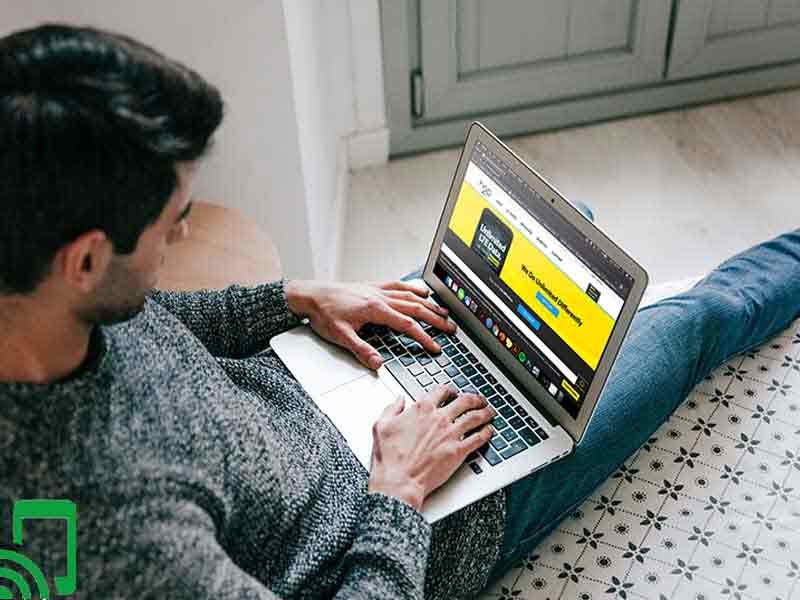 H2O Wireless offers a variety of plans which are very affordable and come with great perks. You can find a number of phone plans within their network. Here is a list of the plans available at H2O wireless:
1. Basic plan
This plan goes for $18/month with autopay and offers:
Unlimited talk and text
2 GB LTE data
Unlimited data after depletion of the 2GB but slowed up to 128 kbps
Unlimited international text
Unlimited talk for up to 7o countries
$1.5o international Talk credit
2. Value plan
The value plan goes for $27/month if you opt for autopay and if not the standard pricing is $3o per month. The plan offers:
Unlimited talk and text
6 GB data
Unlimited data after depletion of the 6GB but slowed to 128 kbps
Unlimited international text and talk for up to 7o countries
$5 international talk credit benefits
3. Premium plan
The premium plan offers a great deal for autopay users by offering a $ discount on the standard pricing. The plan goes for $36/month after autopay and you get:
15 GB LTE data
Unlimited talk and text
Unlimited international text
$5 international talk credit
Unlimited data at 128 kbps after depletion of the 15 GB LTE data
4. Unlimited plan
The Unlimited H2O wireless plan costs $45/month after a $5 discount. The plan offers the following:
Unlimited talk and text
Unlimited data
Unlimited international talk and text for up to 7o countries
$5 international Talk credit
5. Unlimited plan plus Hotspot
This plan offers features almost similar to the Unlimited H2O wireless plan but includes other great features like an unlimited Mobile hotspot. The plan goes for $54 per month after an autopay discount of $6. The plan offers:
Unlimited talk, text
Unlimited data inclusive of Hotspot
Nationwide LTE coverage
Unlimited international Talk up to 71 countries
$5 international Talk credit
H2O wireless also has a multiline plan option that offers:
Unlimited talk and text
Unlimited talk and text for up to 7o countries
$1o international talk credit for free
5 GB LTE data and after depletion, you get unlimited data at 2G.
If you are looking for a cheap cell phone plan for seniors, H2O wireless has a pay as you go plan. The plan has four tiers of pricing ranging from $1o, $2o, $3o, and $1oo per month.
The plans mentioned above are the ones available at H2O wireless. H2O wireless tends to change the pricing and other features of the plan so make sure to check their official page to learn more about the pricing and features offered in a plan.
How to apply for an H2O wireless plan?
If you find these plans to be what you have always wanted, you can follow the simple steps to get started:
Step 1: Check availability
Go to https://www.h2owirelessnow.com/coverage where you will key in your zip code to see if your area is covered. If it is not, there are other cheap cell phone plans with free phones available in the market that you can consider.
Step 2: Choose a plan
Earlier on I gave a detailed listing of the plans available at H2O wireless. The applicant can choose between:
Monthly plans
Pa as you go plans
Multi-line plans
Once you have chosen your plan, click the Buy button and follow the onscreen instructions
Step 3: Bring your device/Trade-In/Buy a new phone
After buying the plan, you will then be directed to an option where you will choose between bringing your device to H2O wireless and other options. Select the one that works for you and follow the next on-screen instructions
Step 4: Activation
Once you have received a sim card kit, open it, and insert it to your new or old phone. Power the phone on and sign in to your H2O account and follow the next steps to activate the sim card.
Why choose H2O wireless?
Joining H2O wireless comes with great benefits which include:
i) Reliable nationwide coverage
H2O offers stable network coverage at 4G LTE across the whole country. They offer their network under AT&T which is ranked #2 best across the States.
ii) No hidden fees/ extra taxes
At H2O, you will never get extra charges to your credit/debit card. They also do not carry out credit checks on any of their plans.
iii) Bring your own device program
If you don't want to buy a new phone, you can bring your old device. They will also not charge any activation fees to your device.
iv) Great customer service
H2O Wireless has great customer services for all their customers. The customer care reps have great communication skills and respond to calls/emails as fast as possible
Which phones are compatible with h2O wireless?
If you plan to bring your own device, it should be compatible with GSM network technology. This is because H2O wireless uses AT&T towers which also use GSM. Aside from that, devices that use 4G LTE networks can work with this network. If you plan to bring your device, make sure:
It is unlocked
The device should never have been reported stolen or lost
The phone should not be in any contract.
To check if you have an H2O wireless compatible phone, you can use the IMEI checker. To do so, dial *#06#. After you are done, a prompt will show you whether your device is compatible or not.
Currently, H2O wireless allows both Android and IOS devices. Some of the common brands that can work with H2O wireless include:
Samsung
Nokia
Apple devices
Motorola
Kyocera
LG
Lenovo
If your device is locked, contact your previous service provider to unlock it for you. With the new FCC regulations in place, service providers have no right not to unlock your device and you can sue them if they fail to do so.
Does H2O wireless allow phone trade-in for a new device?
Yes! If your device is compatible with their network, you can trade-in for credit to buy a new phone. If your phone is compatible with their network, H2O wireless will send a shipping kit that has a manual to set the device for trade-in.
The device will then be shipped to Phobio an H2O wireless trusted-partner who will inspect the device and approve it. The process takes a minimum of 3 weeks for approval. You will then be credited with money to your H2O wireless account after which you can buy a new phone at H2O wireless stores.
Luckily, at H2O wireless, you don't have to be an existing customer to get the trade-In option. To get started, simply call H2O wireless support at 1-800-643-4926 and they will give you instructions on getting the shipping kit.
Does H2O wireless offer free phones?
No! H2O wireless is not a free government phone provider. If you are looking to get a free phone plan, you can get one by visiting a lifeline provider in your State. Some common lifeline providers include Qlink wireless, Safelink wireless, Access wireless, and much more.
During promotions and offers, you can get great discounts on phones available at H2O wireless and this may serve as an alternative if you are looking to get a free phone.
Bottom Line
H2O wireless is a great service provider for affordable cell phone plans and other great perks. They have prodigious unlocked cell phone deals if your device is not compatible with their network. With amazing customer service, you will always get your calls answered and the representatives will try to help as efficiently as possible. Lastly, H2O covers up to 99.9% of the US, so make sure your area can cover a stable 4G LTE network before buying a plan.