The 10 Best Consumer Cellular Compatible Phones
Consumer cellular is one of the best MVNO (Mobile virtual network operator) which has been in the US for almost two decades. Since its foundation, people are getting services at very affordable prices, and the consumer cellular compatible phones are of high quality too. In the coming years, they are planning to introduce more consumer cellular phones and plans to their customers and become the top of MVNOs in America. People who use consumer cellular like them because of their affordable plans, fats LTE speeds, and the phones compatible with consumer cellular are of high quality.
Consumer cellular has also partnered with the federal government to provide free government phones, and the plans are quite realistic. According to several consumer cellular reviews, customers are raising issues on the inception if unlimited data plans and the providence of prepaid options. The catch with consumer cellular is that you will get the best deal if you go for the plan with lower data. If you want the best plan, go for something not above $40 since you will pay for a higher amount and not get unlimited data, something which companies like T-Mobile and Verizon provide at around $50.
This article aims at giving you insights on consumer cellular phones for seniors like the BlackBerry key Tone and other devices. You will also get to know more about the plans and in general, everything about Consumer cellular.
Consumer cellular plans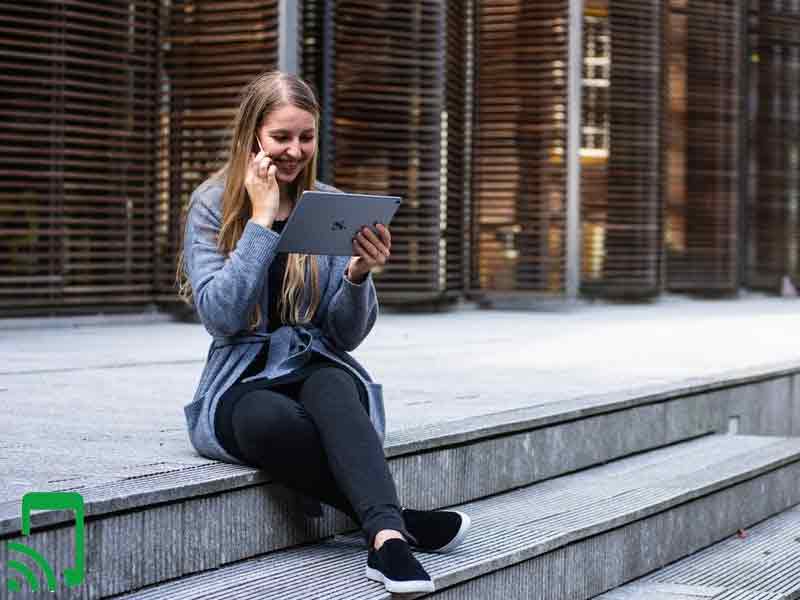 Consumer cellular gives you the option to mix and match your plan. This means that you can decide on the minutes you want and then come to choose the amount of data you want. First is the Talk plans where you either have Unlimited text or 250 minutes of talk time per month.
The other plan is Connect plans where you can choose the amount of data (ranging from 250 MB and 20 GB). However, Consumer cellular does not offer unlimited plans. Also, they have data caps such that if you exceed the usage of allocated data, they will throttle for the rest of the month.
Consumer cellular also offers family plans, just like other service providers. It works based on purchasing more Sim cards, and you get to save more money at the end of the month. If you are a family person, check them at their website.
Lastly, Consumer cellular offers very affordable plans concerning talk and text; however, if you are looking for unlimited data packs, you can check other carriers. Below are some of the devices compatible with Consumer cellular.
The 10 Best Consumer Cellular Compatible Phones
1) Samsung Galaxy A6+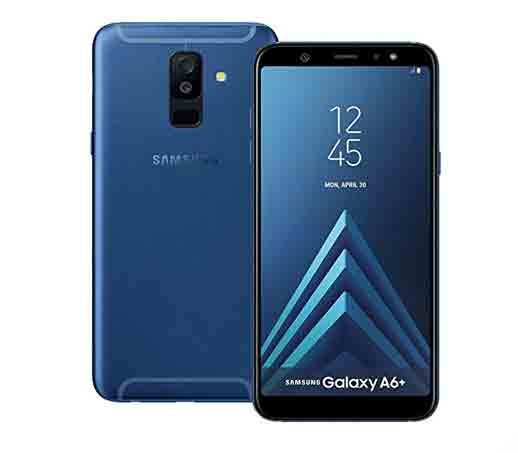 Samsung is one of the best Global manufacturers of phones in the as of 2019. The A6+ has impressive features which you cannot get at its price. First, it is compatible with consumer cellular; hence, connectivity is very reliable. The device has a 6.0 inch super AMOLED screen with 1080X2220 pixels. With this, you can enjoy high-quality video streaming and gaming. It runs on the Android OS, Oreo to be specific but you can upgrade it to android pie.
The internal memory is 32 GB, and the RAM is 3 GB making it very efficient. It uses a Qualcomm Snapdragon 450 chipset with Adreno 506 for processing purposes. The rear camera is a dual 16 MP, and the front camera is 5MP with phase detection and autofocus capabilities. Due to this, the device can last for around 19 hours without charging.
PROS
Long-lasting battery
It uses a Qualcomm processor
The user interface is amicable
Takes a short time to boot up
The phone has a dual-camera bringing about clarity in videos and photos
CONS
It lacks a fingerprint scanner
2) Apple iPhone XR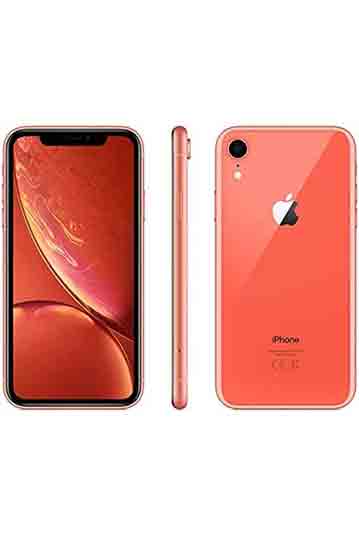 iPhone XR is the latest device launched by Apple, and it has very stable features. The first thing people will notice is the sleek design of the phone. The body is made out of aluminum frame, and the front, back of the device are covered by glass.
It has a body dimension of 150.9 mm, and it weighs 194g. The display type is an IPS LCD touchscreen, and the size is 6 inches. iPhone XR has a resolution of 828X1792 pixels with a 19:5:9 aspect ratio.
Apple ensures that a scratch-resistance glass protects this screen with oleophobic coating. The platform is of high quality since the device runs on iOS 12 as its operating system, and the chipset is Apple A12 Bionic (7mm). It uses the Apple GPU 4-core graphics to be specific. The internal memory ranges between 64 GB, 128 GB, and 256 GB while RAM is 3 GB. XR features 12 MP as the primary camera, and the front camera is 7 MP.
PROS
It has amazing sensors and they are very fast
Sleek body design
Long-lasting battery
Ample memory for photos and videos
CONS
Uses USB Type-B for charging
3) Google – Pixel 3a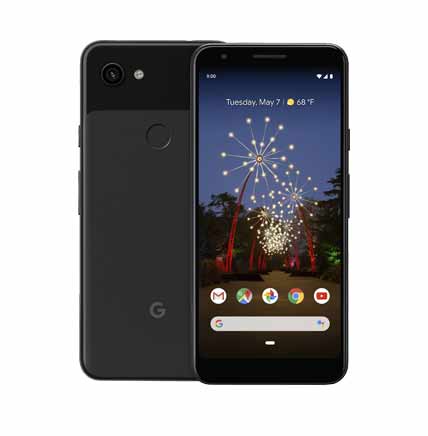 Google Pixel was launched back in 2019. Other devices like the Google – Pixel 3a have come with very admirable features which are an upgrade to the Google Pixel phone. However, if you can't afford the device, Google pixel phone may be just the phone for you. The device has a sleek plastic frame and the front and back are made of glass. It also features a super OLED screen with 5.6-inch size. It has a screen resolution of 1080 x 2220 pixels.
The platform is Android 9.0, but you can upgrade to Android 11. The chipset is a Qualcomm snapdragon 670 and GPU is Adreno 615. For the internal memory, you get 64 GB, and RAM is 4GB. The main camera is a single 12.3 MP with dual-LED flash and panorama.
It features a selfie camera, 8 MP which is single. Google Pixel phone has a long-lasting 3,000 mAh non-removable battery. Lastly, for enhanced security, you get a fingerprint scanner, and you can optimize other security measures in the settings.
PROS
Has a fingerprint scanner
The battery is very reliable
Has ample internal storage
Sleek body made of Aluminum
The camera quality is high
CONS
Screen size may be small compared to the latest Google pixel models
4) LG V35 ThinQ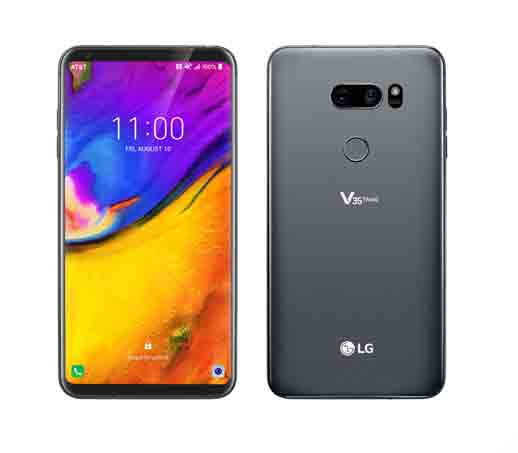 V35 Thin Q one of the best flagship devices released by LG, and it has quite amazing features. First thing you will notice is the slender and sleek body design framed out of Aluminum. It also weighs 157g, which is very easy and swift to carry around. The display is a P-OLED touchscreen with 6.0 inches of size with a resolution of 1440X2880 pixels. The screen is protected by a core gorilla glass 5. This phone runs on Android Oreo upgradable to Android Pie, and the chipset is a Qualcomm snapdragon 845.
ThinQ offers 128 GB of internal memory, while RAM is 6 GB. With six gigs of Ram, you enjoy quality gaming, and opening apps will always be fast. It features a dual 16 MP main camera with extra features like dual-LED flash and panorama. The selfie camera is only 8 MP. It also has a long-lasting 3300 mAh battery with fast charging capabilities.
PROS
Wireless charging enabled
Long-lasting battery
The camera quality is high
It features 6 gigs of RAM
Has a sleek and slender body design
CONS
Active noise cancellation is not that efficient
5) LG Stylo 4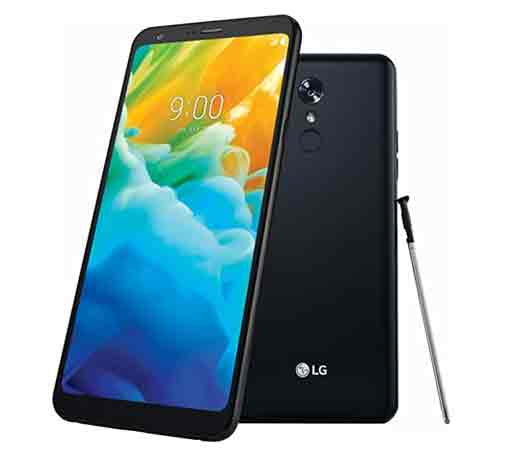 LG Stylo 4 is a phone fully customized by Amazon, and when you purchase it, you get inbuilt Amazon apps. Amazon apps include Amazon prime, Amazon widget, and many more. The device has a 6.2 FHD screen with a resolution of 2160X1080 Pixel. The internal storage is 32 GB, and you can extend it via the Micro SD port which can hold up to 1TB. For the platform, this device runs on Android 8.0, but you can easily upgrade to Android pie.
The chipset is a non-degenerative Qualcomm snapdragon 450 with an Octa-core processor that can deliver fast 4G speeds. It has a 13 MP primary camera with high-autofocus rate, and the selfie camera is 5 MP. You also get a 3300 non-removable mAh battery, and the USB Type is C. LG Stylo 4 allows facial recognition and fingerprint scanning making the security of the device as a priority.
PROS
Has facial recognition feature
The battery is long-lasting
Camera quality is at the top
Reliable speeds due to the Qualcomm chipset
Takes a short time to boot up
CONS
Facial recognition sensor is very slow
6) Razor Phone 2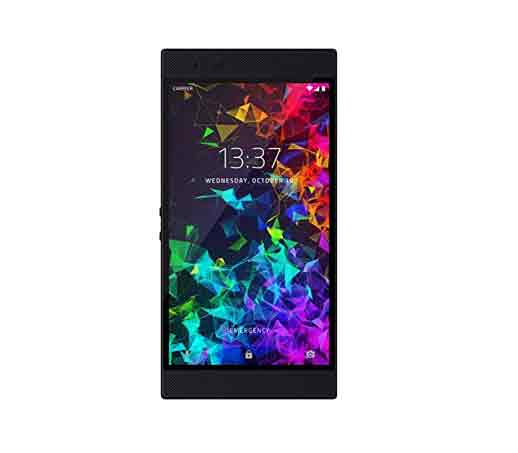 From the name of the device, you can predict that the phone has quite amazing features. It features an Ultra motion QHD display which is 5.7 inches in size. This Ultra motion feature is found in very few flagship devices. You will be able to game efficiently and also watch videos in high definition. The primary camera is 16 MP, and the selfie camera is 12 MP. The cameras have extra features to enhance quality when taking photos and videos.
As for the platform, this device runs on Android 8.0, but you can upgrade it to Android 9.0. The device also uses a Qualcomm snapdragon 845 chipset. For gamers, the device has a custom vapor to ensure that your phone does not overheat badly. For maximum speed when opening apps and gaming, you get 8 gigs of RAM, and the internal storage is 64 GB. Razor phone allows wireless charging, and the battery capacity is 4000 mAh.
PROS
Friendly user interface
It has a cooling system
Very efficient to carry around
Has 8 GB RAM
The camera quality is high
CONS
The cooling system is very slow
7) Alcatel Pop 4S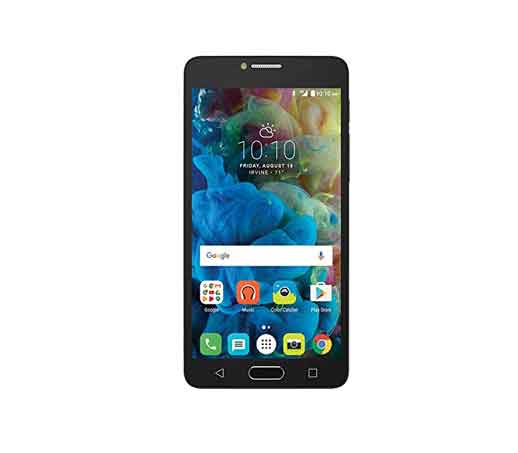 You enjoy fast and reliable internet connectivity with this device. It is fully customized by consumer cellular to enhance the performance of network and internet. The first thing you will notice after unleashing this device is the sleek design of the front and the back. The phone is quite slim hence creating s suitable environment for compatibility. It has a 5.5 inch HD display although the resolution is not that high. Photography is at its top-notch since you get 13 MP main camera which has dual flash and panorama capabilities.
The selfie camera is 5 MP, which is very reliable and comes with beauty settings. Android version is 8.0, but you can upgrade it to Android pie. In terms of speed, the device has an Octa-core processor, and with this, you can play games like Pubg without hustle and also using other apps will be very efficient. Alcatel Pop 4S can be found on Amazon at a very affordable price. Lastly, you can check the price for this device from the link below.
PROS
Takes a short time to boot up
Simple Unser interface
Long-lasting battery
The camera quality is high
Fast gaming features
CONS
The fingerprint sensor is not available
8) Nokia 3.1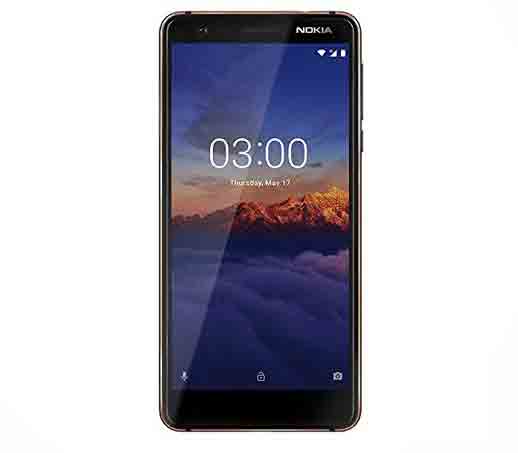 Nokia 3.1 is one of the most admirable devices provided by Nokia as of 2019. It comes with amazing features like a built-in fingerprint scanner, improved camera, among other cool features. When you get your hands on the device, you will notice the sleekness and compatibility of the phone. It has a 5.5-inch display with a resolution of 1080p. As for the chipset, the device uses a Qualcomm Snapdragon chipset hence creating a very suitable environment for gaming and performing other tasks.
It features a reliable 13 MP camera with cool features like HDR, Panorama, autofocus and dual-tone flash set-up. The front camera is 5 MP, but the clarity of images is at the top. The device gets the latest updates from Google; hence, you will automatically get a free upgrade to the latest security patches. Below are some of the pros and cons of this device. Feel free to check out the Amazon link for more details.
PROS
The software patches are easily upgradable
Simple and friendly User interface
Takes a short time to boot up
Camera quality is very high
Uses a Qualcomm processor
CONS
The fingerprint sensor is quite slow
9) BlackBerry Keyone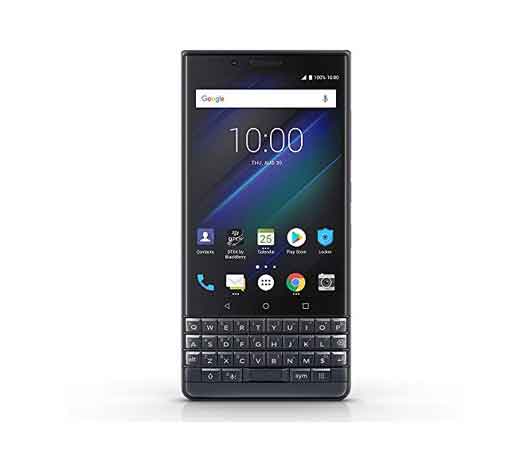 BlackBerry is the best device for both seniors and also young people. It features both keypads and a touchscreen. So if you know a senior looking for a smartphone, you can recommend this to him. Keyone has 4GB of RAM with 64 GB internal storage.
The ample storage allows you to store a lot of videos and photos without even getting a micro SD card. It has a stunning 4.5″ screen with corning Gorilla Glass 4 protection. The screen is also of HD quality, and you will never be disappointed during Netflix and chill.
As mentioned earlier, the device has a smart keyboard with touch navigation capabilities and flips typing for predictive text. Also on the keypad is an embedded fingerprint sensor. Keyone has a 12 MP camera with autofocus and dual-tone flash, creating clarity when taking photos and videos.
For the OS, it runs on Android Nougat with a Qualcomm snapdragon 625 chipsets. Lastly, BlackBerry Keyone is made with a stunning design, and the body frame is designed out of Aluminum.
PROS
Flip predictive keypads for easier typing experience
It has a long-lasting battery
The fingerprint is mounted at the front
Uses a Qualcomm processor
The camera is very reliable
CONS
The screen brightness is not that reliable
10) Plum Gator 4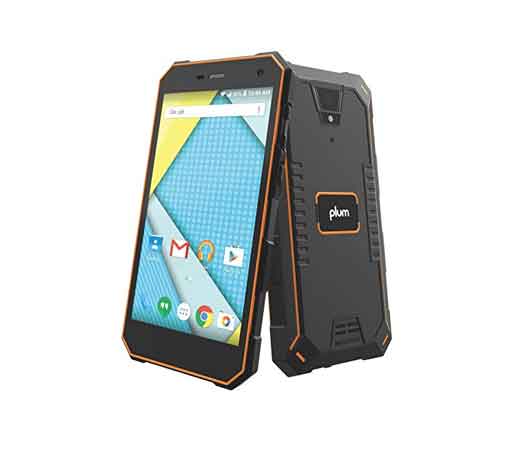 Plum Gator 4 is one of the military based designs of smartphones. It comes with very amazing features, and the first thing that you will notice is durability. Plum Gator comes Unlocked hence using it with consumer cellular will not be a big issue. The phone has a Gorilla glass display, and with this, you are sure that even if your device falls, it will not get spoilt. It has a powerful 5000 mAh battery that can last up to 2 days.
Due to the design, the phone has extra features like waterproof and dust-proof. The processor is a 1.3 GHz which is very efficient for gaming and using with other applications. For the camera, it has a 13 MP primary camera while the front camera is 5 MP. Despite lacking the fast charging capabilities, the phone gives you a long-lasting battery so that will never be an issue. You can get this phone if you travel a lot due to its reliable battery capacity.
PROS
Has a 5000 mAh battery
Camera quality is at the top
The user interface is very friendly
The device is protected from dust and water
You get a 1-year warranty from the manufacturer
CONS
Takes a long time to charge the phone
Bottom line
From the above reviews, we have seen the best devices for both seniors and even young people. Even though Consumer cellular lacks an unlimited data plan, it is still best if you want to save money. They also offer free government phones with very flexible plans.
Also, consumer cellular is an MVNO, and you don't have to worry about connectivity since it uses transmitters from other network carriers. Consumer cellular supports all the devices written in this review, so if you wish to get the best consumer cellular smartphones check out the links from Amazon.